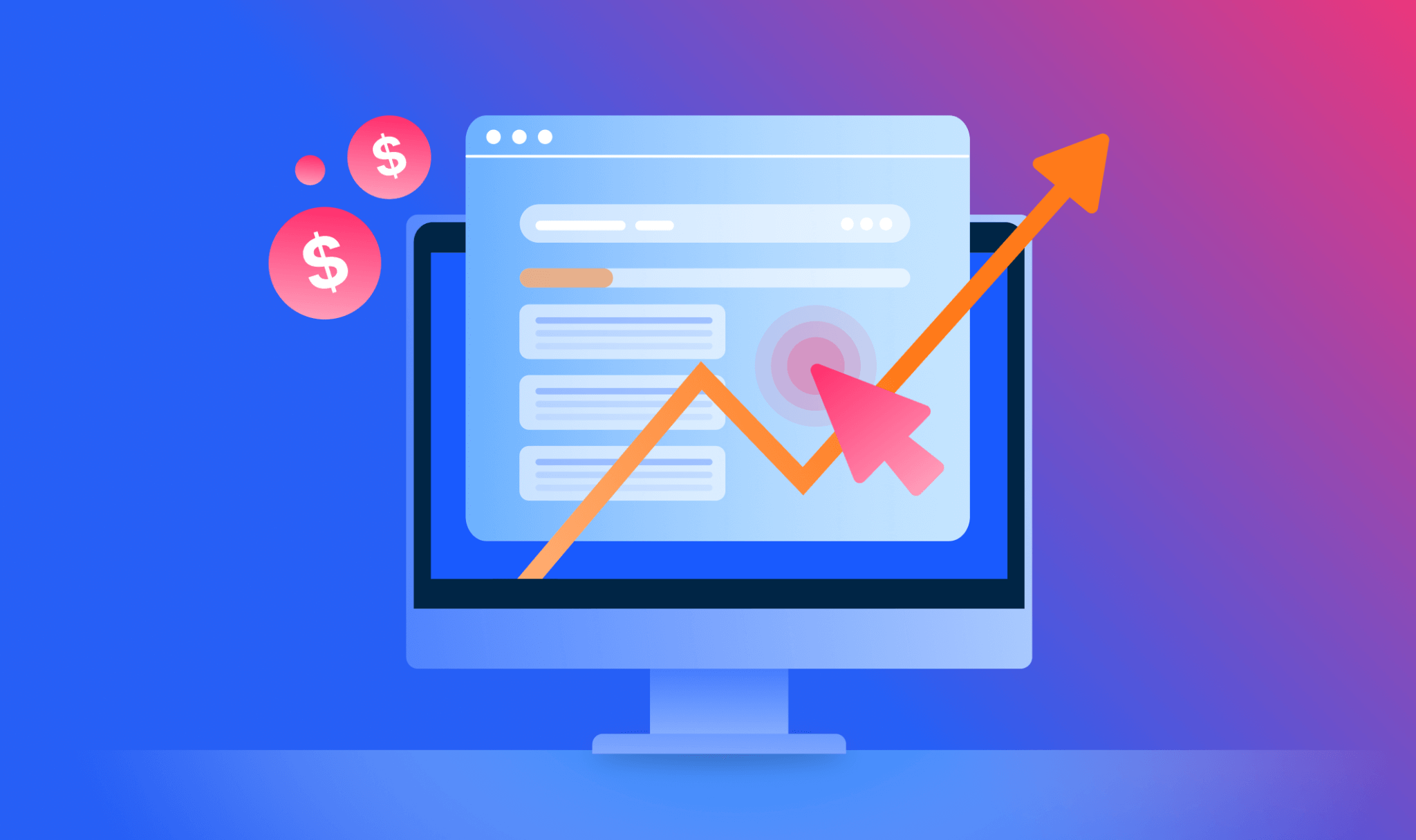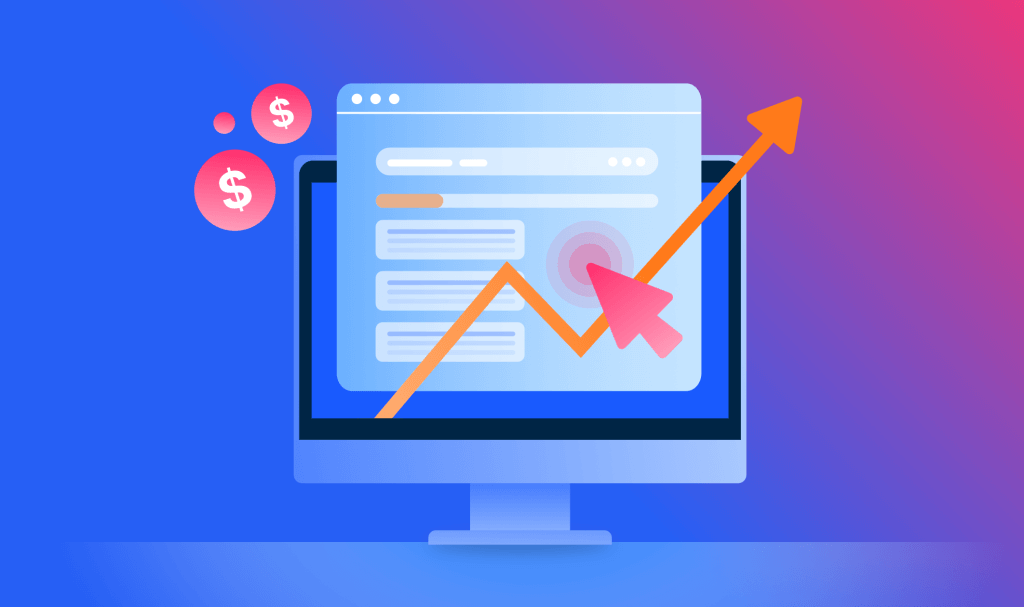 eCommerce Intelligence
The Complete Guide to Amazon Retail Arbitrage (2022)
August 14, 2022
| Updated October 3, 2022
Arbitrage sounds intimidating, I know. But, it's actually pretty easy. 
Arbitrage is a process where retailers resell a product they bought on sale or at a discounted rate in order to make a profit. Amazon arbitrage uses the same concept, only using Amazon to list and sell the products.
Simple, right? So easy it feels like it should be illegal? Lucky, it's not. Arbitrage is permitted on Amazon, as long as you legally bought the products you resell and they're not otherwise restricted by the ecommerce platform. 
In this guide to Amazon arbitrage for beginners, we'll cover how to get started, with actionable tips to help you turn a profit.
What is retail arbitrage on Amazon?
The easiest way to explain retail arbitrage just to give you an example. Let's say you find a child's toy at Walmart for $5 and the same toy is priced at $30 on Amazon. You can buy 10 or 20 of these toys from Walmart and resell them at $25 on Amazon. You'll be able to offer a competitive price while still making a healthy profit of $20 on each product. 
That's how arbitrage works.
Most sellers using the Amazon online arbitrage model buy products on sale at Walmart, Target, and other retail giants. But, you don't have to buy the products from a retail store: you can also source them from other online marketplaces before reselling them for a profit. The key is to find products that have a huge difference in price points on different platforms.
Amazon seller retail arbitrage is now easier than ever, thanks to the range of tools available. There are a number of online scanning tools that will calculate the selling price of a product and the total profit you can make from reselling, after deducting shipping, packing, and other fees. You can also use Amazon's built-in tool to calculate your profit margin.
What are the benefits of Amazon Arbitrage?
Solid question. There are many but here are the top four advantages of this business model:  
Minimal capital needed
You can launch your Amazon arbitrage business with much less capital than other ecommerce models. You may even be able to get started with just enough funds to buy the products you want to resell.
Of course, your venture will need more investment when it begins to scale, though you may be able to fund this purely with the profits your business generates. It's a low-risk way to try out the business model and see if you can turn a profit.
Flexible work hours
Like many other ecommerce business models, retail arbitrage is a flexible work opportunity. You can run your business on your own time and according to your own schedule.
You can develop your arbitrage selling on Amazon into a full-time business, or keep it as a side hustle to make some cash in your free time. Either way, there's a high degree of flexibility, and no need to open your store every day or go to the office from nine to five.
Easy to get started
Start with a few products and expand your business over time as your sales increase. 
Once you get familiar with the best products, stores, and how to calculate prices and profit margins, this business model is a piece of cake. You don't have to worry about product development: you simply need to focus on the pricing strategy and sourcing.
Low risk and high reward
While every business has different results, there's no denying arbitrage has great earning potential.
Like any business, despite investing time as well as capital, your venture could fail. However, you can get started with just a few products and minimize your risk until you get the hang of this reselling strategy.
You can make significant profits from selling certain products. The key is to find the best place to buy products and the rest is pretty straightforward.
What is the difference between arbitrage and other business models?
Arbitrage is just one way to run a business through Amazon, here are some other common ecommerce business models:
Dropshipping:

an online business model where the seller doesn't hold any stock of the products they sell. Instead, you get an order, forward it to your supplier, and the supplier is responsible for packaging, shipping, and after-sale services. You get a commission for the order without most of the fuss.

Dropshipping is one of the most popular models on Amazon.
Private Labeling

: recreate an existing product by modifying it slightly or changing it completely. This model can be very profitable, as you can sell a

tried-and-tested product under your brand name and price the product however you like. The only downside is private labeling involves large amounts of capital.

Wholesale

: buying products in bulk directly from the manufacturer and then selling them to retailers or directly to consumers. The main advantage is you can access excellent prices by buying products in large volumes and reselling at a significant profit. However, a wholesale business requires a large investment of capital and carries more risks.

Handmade Products

: make

handmade products and sell them on Amazon and other ecommerce platforms.

Over the past 5 years

, the number of active handmade product producers on Amazon has increased by nearly 750%. 
Amazon arbitrage: a step-by-step guide to getting started
Of all the ecommerce business models mentioned above, Amazon seller arbitrage is probably the easiest to launch and run. Here's how to get started.
1. Create an Amazon seller account
The first step is pretty simple: set up your account. On the registration page, you'll have the option to sign up for a professional or individual account.
The key difference is:
A professional account has a fixed fee of $39.99 a month irrespective of the number of products you sell.

An individual account is free to set up but will cost you $0.99 for every sale.
Pro tip: Start with an individual account and switch to a professional seller account when you exceed 40 sales a month.
2. Visit a retail store and scan products
Visit a store you are familiar with, ideally, a large retailer that offers plenty of discounts, like Walmart, Office Depot, Staple, Target, Kmart, or Big Lots. 
Next, start scanning products – you can do this on your phone using the Amazon seller app. All you need to do is scan the product's barcode, or you can take a picture of the product packaging and search by image. 
After choosing the correct listing on the results displayed on the app, you'll see the current selling price and sales rank. The app will also tell you if a certain product is restricted for sale on Amazon, so you'll know to avoid it.
3. Buy the right products
After scanning a range of items, you can use the info in the app to work out which products to buy. Enter the price you can buy the product for into the app, and it will calculate your profit after your buy cost and fees.
Also, be sure to check the sales rank – this tells you how popular the product is with buyers on Amazon. In short, you want to find the products with the best profit margin and a decent sales rank – generally under 100,000, though this can vary depending on the category.
For Amazon arbitrage, you should look for products that offer at least 50% ROI after packaging, shipping, and other fees. You also want to make a minimum $3 to $5 profit on each item.
4. Upload and sell
Once you have bought your stock, upload to Amazon ready for those sales. If you have a Fulfillment by Amazon (FBA) account, Amazon will handle the packing and shipping for you. 
Set the right price by determining your target ROI while factoring in the current sell price for the product on the platform.
Dos and don'ts of Amazon arbitrage
Dos
Be patient.

It may take time to find products with the right mix of profitability and demand, but you'll find plenty with enough research.

Research your target audience

and sell products to a particular

niche audience

. For example, you can go for home decor, kitchenware, or cosmetics. Sticking to your niche means you'll become familiar with the market and better focus your efforts.

Sign up for a professional seller account

on Amazon once you're turning over more than 40 products a month.

Check the price history

of a product before buying it.
Don'ts
Buy products in bulk.

Buy small amounts or even one product from various brands at a time.

Set your prices too high.

Your products should be priced according to your competitors' pricing.
Tips for choosing the right products 
Choosing the best products for Amazon arbitrage is more than getting your hands on cheap products or finding a bargain. Here's how to find the most suitable products to get started with Amazon arbitrage.
Use Amazon scanner apps
Amazon has a built-in product scanner tool that shows you detailed product information, including its price, FBA fee, shipping cost, weight cost, and sales ran.
Compare rates
Always check the price of a product on Amazon. You need to look for items available at a cheaper price in-store than on Amazon in order to make a profit. While you are at it, check if your competitors are also offering the product for sale. If they are, take a look at their pricing, customer reviews, and marketing strategies.
Check restrictions
Some products carry restrictions. It may be that you're not allowed to sell this kind of product on Amazon, or the manufacturer might have prohibited its resale on ecommerce platforms. You can easily check this on the Amazon app.
Use Similarweb Shopper Intelligence 
See shopper overlaps, what products perform well on Amazon SEO, and category purchase frequencies to see what types of products will be interesting to your target audience.
Key takeaways
Amazon online arbitrage can be very rewarding if executed correctly. People have made millions through this strategy. 
If you want to get started with Amazon arbitrage, it's important to develop a business plan, start slow, and build your business over time. This will minimize your risk while maximizing your results over the long term. 
Get the high-level view you need of what people want to buy and where your opportunities are with Similarweb.
FAQs
Is Amazon arbitrage legal?
Selling someone else's product on an ecommerce platform might seem illegal, but it isn't in most cases. Some brands have restricted the resale of their products, so always check this on the Amazon app before buying and uploading these products for sale.
Can I set any price?
You can set the prices however you wish. The higher you set the price, the more profit you'll make, while a lower price will attract more sales. Try to strike a balance between the two, and it's best to err on the lower side to start off with. Starting with lower prices will help you build a loyal customer base.
Is Amazon Arbitrage Better than other online business models?
The best online business for you will depend on a range of factors, from your personal interests to the amount of time and money you're willing to invest. Amazon arbitrage is a good option for many people because it's an easy, low-risk, and cost-effective online business idea.
This post is subject to Similarweb legal notices and
disclaimers
.
Wondering what Similarweb can do for you?
Here are two ways you can get started with Similarweb today!