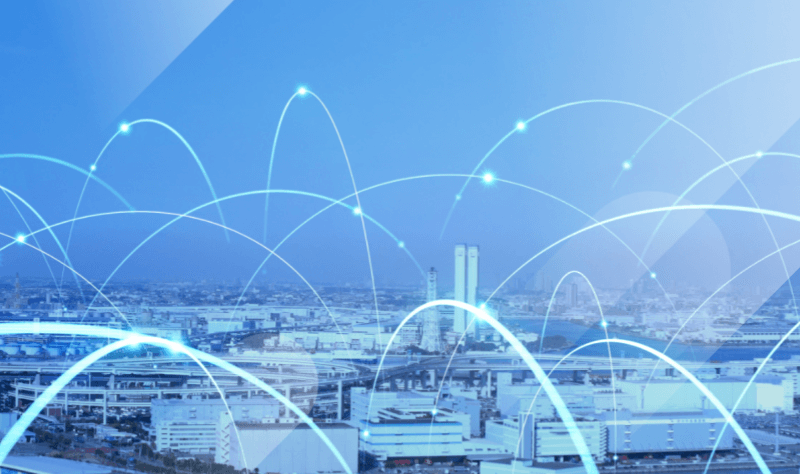 eCommerce Intelligence
How Will the Global Supply Chain Crisis Impact the Holidays?
November 15, 2021
| Updated July 3, 2022
Will Christmas be canceled because store shelves are empty? 
According to the government, the global supply chain crisis appears to be a true threat to the holiday.
Broken supply chains lead to shortages and shipping delays, which experts predict will only get worse. This fall, Biden ramped up initiatives to tackle the problems.
Consumers are concerned too:
Worldwide search volume for "supply chain issues" soared to 106,464 in October
This is a fraction of September (13,885) and more than 20 times August searches
Major news outlets like CNBC capture the majority of traffic, showing browsing is all about acquiring knowledge
With supply chain issues top of mind for so many, we'll use data from Similarweb Digital Research Intelligence and Shopper Intelligence to hone in on the Amazon supply chain and provide insights to retailers and brands to navigate the crisis and optimize sales for the holiday.
How do global supply chains work?
First, some background:
Global supply chains are the steps manufacturers, suppliers, distributors, subsidiaries, and brands take to deliver goods to customers. Since these supply chains rely heavily on air and sea to transport customer orders, often incurring taxes, cost-efficiency is critical.
Why are global supply chains important?
1. Betters business
Companies need efficient supply chains to operate in global markets. This includes all aspects of the process from research inventory, logistics, and manufacturing to distributing and delivering products to customers.
Strong supply chain management, provides a competitive advantage and reduces waste and overhead costs.
2. Secures economic health
Key to doing business, effective supply chains ensure a healthy economy. There is little doubt that the White House realizes empty holiday store shelves could undermine its economic progress, so is seriously tackling the issue now with short-term plans geared toward happy holidays.
For instance, in October, the government announced plans to address backlog in California ports, the worst in the country, and facilitated a partnership with Walmart, FedEx, Samsung, Home Depot, and UPS to provide round-the-clock services.
3. Influences eCommerce activity
Notice the Black Friday deals in October?
That's one way eRetailers are addressing supply chain problems.
Arguably the biggest shopping holidays of the year, Black Friday and Cyber Monday sales typically last a limited time.
However, to help prevent a rush on top products, retailers are promoting holiday sales earlier and earlier. Reflecting "Cyber October," Amazon, Walmart, and Best Buy offered Black Friday deals at the end of the month – about 30 days early.
Why focus on the Amazon supply chain?
Digital first and foremost
Product and labor shortages hit both digital retailers, which sell products entirely online, and hybrid retailers, which also sell products in-store.
Digital retailers ship products directly from suppliers to consumers. These less complex supply chains better position retailers to deal with global logistical issues.
Amazon is the epitome of digital retail. Unlike Walmart and other top competitors, the eCommerce giant did not launch as a brick-and-mortar store. It's digital, first and foremost, which has always been integral to its business.
In no way is Amazon immune to the global supply chain crisis, but Amazon's Business Model and practices boosts its resilience.
Raises the bar for eRetail
Already, Amazon's approach to supply chain optimization and operations management sets the bar higher for competitors (we'll delve into these details shortly).
Just last year, Walmart started offering its own fulfillment, WFS (Walmart Fulfillment Services) and recently ramped up Market Fulfillment Centers to store goods for rapid delivery.
Moreover, Amazon's development from a startup to an eCommerce powerhouse meant rivals needed to compete with lower prices, shorter delivery times, and availability of a wider range of products — all of which decrease supply chain vulnerability.
How does Amazon deal with supply chain issues?
Understanding the features that help Amazon deal with the supply chain crisis, retailers and brands can continue patterns of learnings from the standards-setter.
1. Large size
With nearly $386 billion in 2020 net sales, Amazon is the largest eRetailer in the U.S. According to Jonathan Gold, Vice President of Supply Chain and Customs Policy for the National Retail Federation, size mitigates supply chain stress.
"The larger companies have more leverage and flexibility to do more within their supply chain than smaller companies do, so you're certainly seeing a variety of impacts on companies across the board."
2. Fulfillment options
Amazon is one of the largest retailers to offer its own fulfillment, which decreases shipping and manufacturing issues. An added bonus? Consumers trust that it will maintain promised delivery times.
Its FBA (fulfillment by Amazon) program takes care of all logistics and customer support to process, ship, and deliver products to customers' doors. With the alternative, FBM (fulfillment by merchant), sellers handle these logistics.
3. Strong supply chain management
Amazon effectively solves challenges at each stage of the supply chain.
Manufacturing
Challenge: Rising costs, and difficult procurement of products, especially from China.
Amazon's solution: Started manufacturing its own products, known as first party (1P) brands. These bring higher profit margins and have developed a greater presence on its marketplace.
October revenue from 1P brands amounted to $550 billion, a 30% rise since March 2020.
Fulfillment/Warehousing
Challenge: Labor shortages and restrictions on fulfillment warehouses.
Amazon's solution: Opened more than 250 new fulfillment centers, sortation centers, regional air hubs, and delivery stations in the U.S. in 2021.
Hired 500,000 workers in 2020, and recently announced plans to hire another 150,000 this holiday season.
Shipping
Challenge: Storms, shortages of containers and equipment, COVID-19 restrictions, and labor shortages to help unload products.
Amazon's solution: Expanded its ocean freight carrier networks to gain access to additional port entries.
Launched Delivery Service Partners (DSP), a program offering $10,000 and three months of pay to anyone who wants to manage his own fleet of between 20 to 40 delivery vans.
Offers Amazon Prime Air, a drone-based delivery system.
How will the Amazon supply chain impact holiday sales?
Despite supply chain issues last year, Amazon brought in nearly $115 billion during the holiday season (October – December) last year. Comparatively, Walmart and Target lagged, generating $39.7 billion and $27.9 billion.
How will Amazon fare with trends this year?
Similarweb Shopper Intelligence data indicates a few key trends to help assess the impact of global supply chain disruptions on holiday sales.
1. Early demand for deals
This year we see earlier demand for Black Friday deals, even before Cyber October, which aligns with retailers' shop early strategies. "Black Friday" keyword searches accounted for 7.8% of traffic to the eCommerce industry July-September. Last year, same time period, it was just 4.4%.
2. Halloween activity
Consumer activity surrounding the spooky day also suggests that consumers will make earlier winter holiday purchases.
Spooktacular Creations, Disguise, and Rubie's, which specialize in costumes, ranked among Amazon's fastest-growing apparel brands in Q3. Their revenue peaked in August, rather than September, as it did in both years prior, showing early shopping trends.
Lessons from top Amazon categories
A deeper look into top Amazon categories for holiday gifting – Toys, Consumer Electronics, and Home – can also manage holiday 2021 expectations.
1. Toys
Don't toy with toys' holiday season! Last year, monthly desktop visits to Amazon Toys & Game category were 55% higher October-November vs. earlier in the year – this year, that may not be the case.
This October, Toys & Games accounted for 6.6% of all Amazon unit sales vs. 5.2% same time last year, indicating that toy purchasers are skewing early.
Q3's fastest-growing toy brands also indicate that September may be the new prime shopping season.
That month, revenue for Bluey, the top fastest-growing brand, surpassed that of December 2020. At the same time, Kotobukiya, ranked second, brought in $4.2 million which also exceeded earnings at the previous holiday height.
2. Consumer Electronics
With more people at home and keeping the company of gadgets, Consumer Electronics revenue grew 561% YoY last holiday. Supply chain patterns signal this year's growth will be less dramatic.
Brands and shoppers have already adapted to supply chain issues earlier in the year, likely gaining foresight to strategize accordingly and not rush the stores during prime shopping time.
Signs of changing tides include:
Forgoing name brands: To deal with shortages, shoppers are opting for lesser-known brands with the right features, rather than those with name recognition. For instance shortages from Nvidia, helped boost revenue for Roccat and PNY, two of Q3's fastest-growing brands.
Turning to Nintendo: Production and shipping issues led to wide unavailability of PS5 and Xbox Series X gaming consoles. The dearth pushed shoppers to Nintendo which generated $432 million in revenue during the first three quarters of 2021, whereas Xbox and Playstation lagged at $193 million and $214 million. Driven by lacking supply from rivals, Nintendo became the sixth-fastest-growing Amazon Consumer Electronics brand in Q3.
Implementing waitlists: With supply chain issues seeming unlikely to abate, Sony is among brands implementing waitlists, as it did for shoppers hoping to score the PS5.
3. Home & Furniture
Traffic to furniture and home eCommerce sites averaged 70% more than pre-pandemic. These near-record levels put pressure on already stressed supply chains.
Since the onset of the pandemic, visits to order tracking web pages rose 113% and 154% for digital and hybrid retailers respectively, suggesting customers impacted by shipping delays.
Conversion rate (CVR) changes suggest that consumers are increasingly opting to buy from digital retailers like Amazon, Wayfair, and Overstock over hybrid ones, like Ashley Furniture and CB2 as hybrid retailers struggle to keep items in stock and maintain short delivery times.
In August, digital retailers' CVR (3.1%) exceeded hybrid retailers' (2%) by 55% contrasting December 2020, when they were nearly the same.
After all, Amazon offers Prime membership for fast delivery while Wayfair's wide product assortment means more products tend to be in stock, many with one or two day shipping options.
Accordingly, revenue for Amazon Furniture rose 61% and sales grew nearly 40% since March 2020.
Final thoughts
Even if government policies can't solve shortages soon, consumer, retailer, and brand adaptations to supply chain issues indicate hope for the holiday and extended shopping season.
To best prepare, check out our eCommerce tools like Similarweb Shopper and Digital Research Intelligence, which we used to provide these web, Amazon, and online marketplace insights.
This post is subject to Similarweb legal notices and
disclaimers
.
Wondering what Similarweb can do for you?
Here are two ways you can get started with Similarweb today!