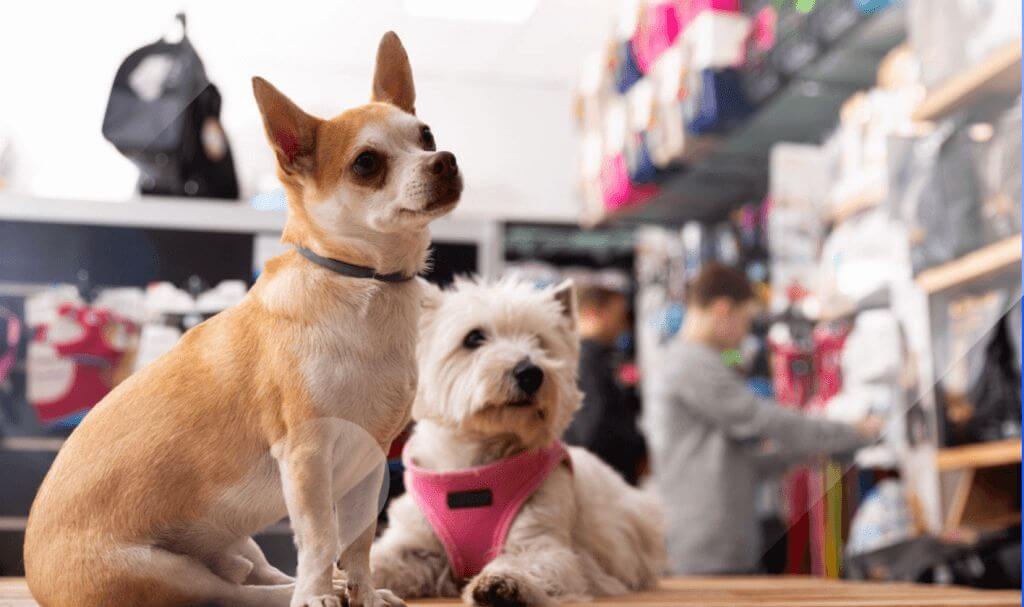 eCommerce Intelligence
Ranked: Top 10 Pet Supply Brands on Amazon in 2021
May 14, 2021
| Updated November 17, 2022
May is National Pet Month in the U.S. As animal lovers at Similarweb, to honor it we'll fetch insights with Shopper Intelligence and analyze Amazon's top pet supply brands. We'll pinpoint winning brands in 2021 according to year-over-year (YoY) revenue growth, identify consumer trends driving growth, and provide tips for CPG brands to pawfect their Amazon strategy.
Amazon pet supplies sales at a glance
As pet adoptions soared across America in 2020–2021, revenue (+30.7%), unit sales (+33.2%), and product views (+48.3%) for Amazon pet supplies increased. Yet, declining conversion rates (-13.4%) demonstrate more competition and pickier pet parents that are browsing more and comparison shopping when purchasing products.
American Pet Products Association (APPA), estimates that consumers will spend $109.6 billion on pets this year, up from 2020. So, which brands are capturing consumer dollars and why? 
Pet supply brands – The winners by most revenue growth in 2021
Cat-centric companies are bringing home the bacon among top pet brands (and, it's literally about the litter box). Here are some insights on the leaders of the pack:
1. PetSafe monetizes on top organic keyword
Revenue growth YoY for PetSafe, which describes itself as "the world's leader in containment, training, and lifestyle solutions" exceeded other pet supply brands. We attribute this gain to PetSafe winning the most brand share for "litter box," which ranks among the category's top 10 keywords two years in a row. Pricing, however, has increased – the average unit price of PetSafe's litter box jumped $4.00 from $37.67 to $41.67 in just one year.
Cat owners replace litter boxes yearly (roughly), therefore, customer loyalty (less than 25% are returning), is very much below the 68.6% category average (for April 2021) and less than half that of the other top five pet supply brands. 
2. Fresh Step, ranked second, could profit from pairing up with PetSafe
If PetSafe, ranked number one, can supply cats' litter boxes, Fresh Step, number two, can fill them.
Owned by Clorox, Fresh Step has the second-highest revenue growth YoY. Since its products are complementary and viewed by a similar customer base as PetSafe, the two brands can team up. From January 2020 – April 2021 7.5–8% of shoppers for cat litter and housebreaking supplies viewed the others' brands within the same month.
Consumers need to purchase litter on a regular basis to care for their cats. Over the past six months (November 2020–April 2021), nearly 53% of Fresh Step customers return – more than double that of PetSafe. If the two companies bundle their products, PetSafe's strong brand share for litter boxes can help hook consumers on Fresh Step's litter, which they'll purchase litter regularly.
3. Temptations, Purina Friskies, and Hill's Science Diet: Subscribe & Save savvy
At three-fifths, pet food has the highest Subscribe & Save (SnS) rate across all of Amazon. Three of the top five brands (Temptations, Purina Friskies, and Hill's Science Diet) specialize in pet food. Given the high customer loyalty metrics (more than 50% for all), we suspect that SnS contributes to a significant revenue share for these top brands. Not only is pet food is essential for fluffy family members, but it can also weigh five pounds or more (particularly kibble) and can be difficult to lug from a store. 
CPG brands: Become the cat's meow
To take advantage of the growing pet supply market, CPG brands should carry pet products, like food, that are needed on a regular basis and/or team up with brands already offering subscription-worthy items. For more insights to succeed in the pet supply business, check out our blogs post –  How to Compete in the Dog Food Industry and Best Marketplaces for Online Dog Food Sales. 
Better yet, book a demo of Shopper Intelligence, part of our eCommerce solution suite, to harness actionable data and insights to grow on Amazon, among other eCommerce marketplaces.

P.S., don't forget to visit our social media for snaps of our Barketing team and other Similarweb pets, like the floofball pictured.
This post is subject to Similarweb legal notices and
disclaimers
.
Wondering what Similarweb can do for you?
Here are two ways you can get started with Similarweb today!