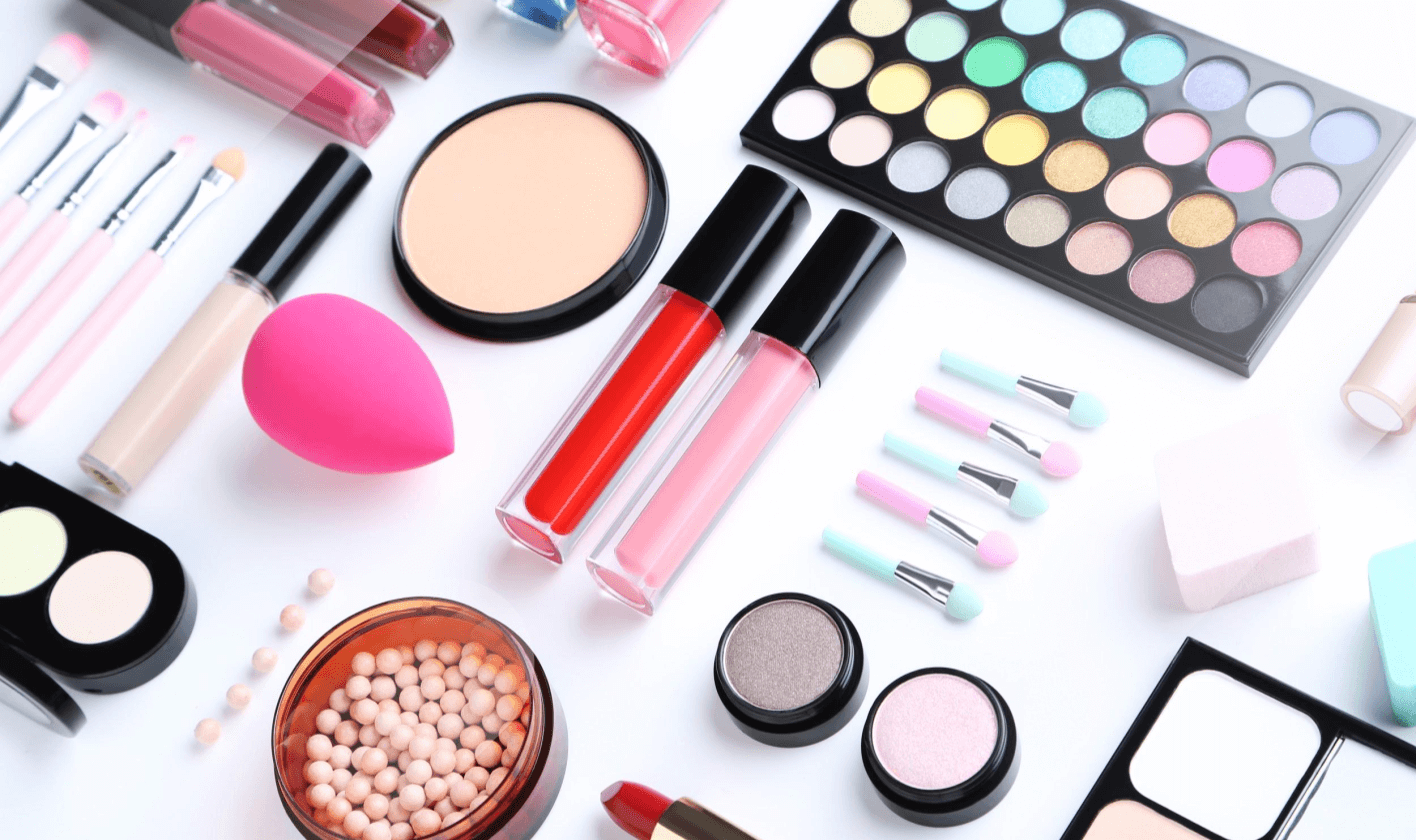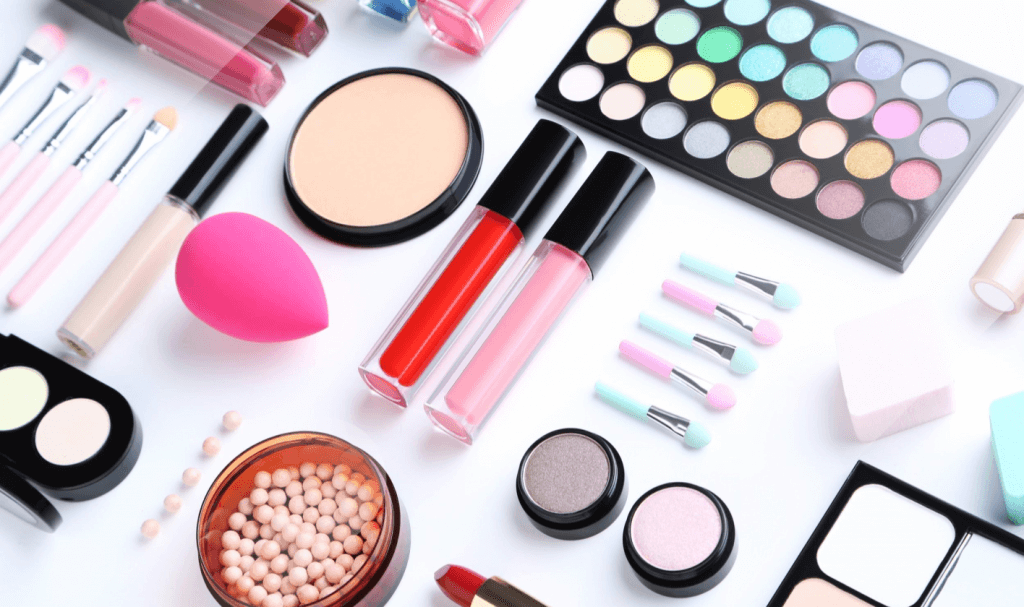 eCommerce Intelligence
What Beauty Brands Can Learn From the Estée Lauder Deciem Deal
March 5, 2021
| Updated July 4, 2022
On Feb. 23, Estée Lauder announced its plans to pay $1 billion for a majority stake in Deciem – a Canadian-based company that owns multiple beauty brands. The Ordinary, Deciem's flagship D2C brand netted $460M in sales the past year and has developed a cult-like following. In this article, we'll explore The Ordinary's winning eCommerce strategy and provide tips to take it to the next level. 
3 eCommerce lessons from Deciem's The Ordinary
1. Establish a strong brand image to connect with beauty consumers
The Ordinary connects with target customers through a unique brand image tied to a lab-like aesthetic, chemistry, and transparency about its ingredients.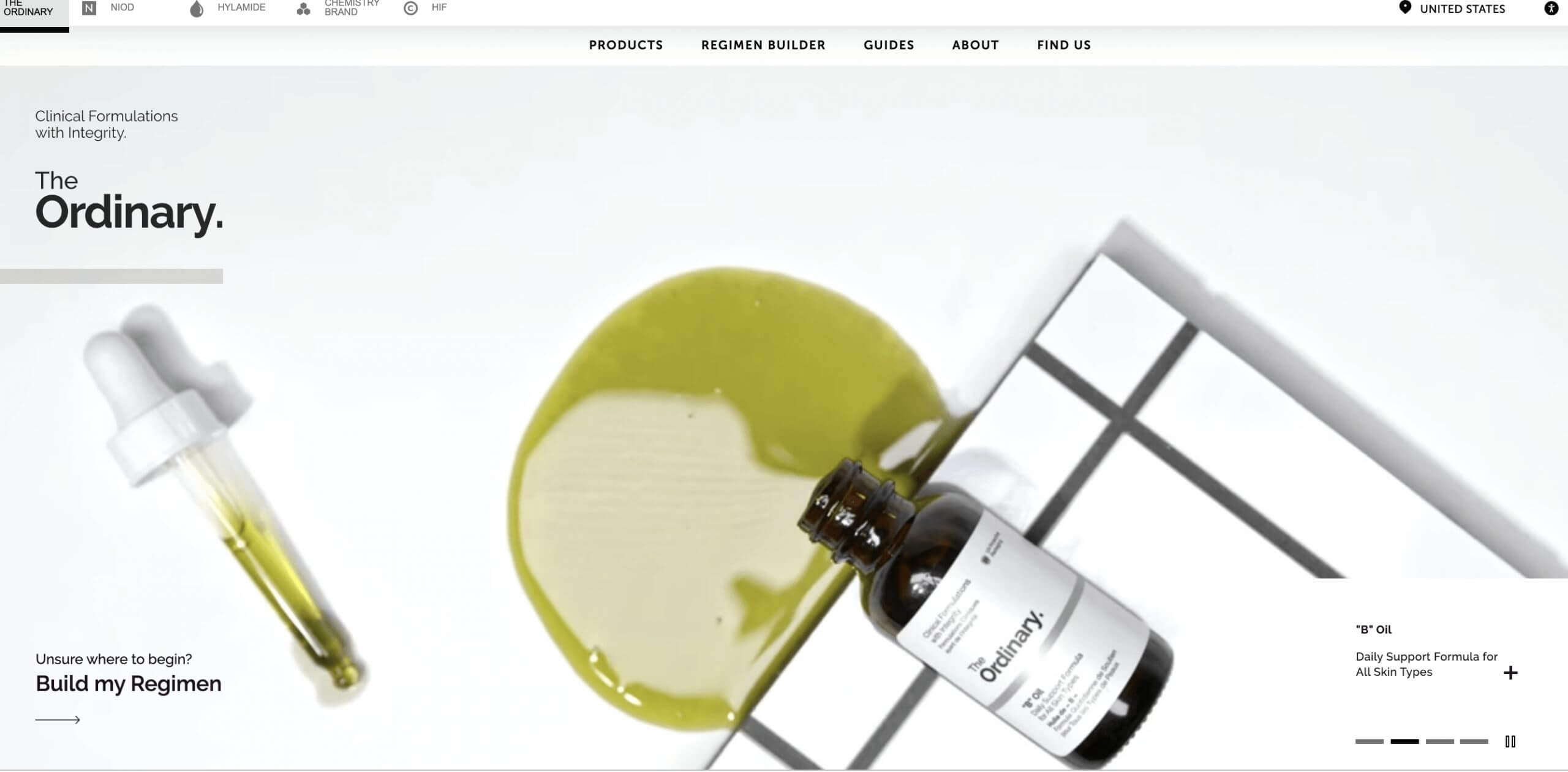 Lab-like digital presence
At first glance, the Ordinary's website resembles a chemistry laboratory than a beauty products manufacturer. The grey and white homepage includes a pipette. "Clinical Formulations with Integrity" is its tagline and "Chemistry Brand" (next to a graphic that resembles a molecule) is in the main menu.
Messaging around trending vitamin keywords
Messaging around product ingredients align with keyword trends.
An example: The Ordinary's Google sitelinks, highlight vitamin c and zinc ingredients. These are recent, top keywords trending with consumers considering the vitamins' associations with immune health.
Download the Latest Vitamin and Supplements Trends 
Transparent packaging, minimal skin care ingredients 
Product ingredients and packaging emphasize chemical compounds which appeal to today's skin care shoppers. Niacinamide, zinc, glycolic acid, and hyaluronic acid are core ingredients listed on product packaging. Skin care labels also list pH levels, bringing consumers a déjà vu chemistry class moment as they choose the best compounds to give their skin type optimal balance. 
Brand image matters for beauty consumers
Today's beauty consumer cares about a company's brand image. The Ordinary has a strong brand image focused on its customers' values. Millennials, which compose the core of The Ordinary's customer base, value clean ingredients. A survey of Millennial and Gen-Z beauty consumers found that clean ingredients are the top motivating factor (68%) for online purchases. 
Alexia Inge, a co-founder of British eCommerce site Cult Beauty, describes this shifted interest: 
"A decade ago Cult Beauty's customers were asking, 'What's the best moisturizer for dry skin?' Now, they want to know the size of the hyaluronic acid molecules."
2. Offer affordable pricing 
Pricing for Ordinary products, $3.95-$28.90, means that experimenting to find the right skin care products is affordable. Beauty enthusiasts can afford the majority of The Ordinary's products (most are priced under $10) even with economic setbacks.
Affordable pricing helps The Ordinary stand out from high-end skin care brands. At nearly one-tenth the price of Le Mer face cream ($95 per 0.5 oz jar on Sephora), a celeb favorite, The Ordinary is much more attainable for the masses. When a celeb likes the Ordinary, headlines highlight accessible pricing. This includes "Kim Kardashian West's Favorite Serum for "Slowing Down the Aging Process is $10" in Byrdie.
Similarly, the low price points also help the brand gain distribution in eRetailers like Ulta, which targets mass premium consumers.
3. Develop a savvy eCommerce distribution strategy
After beginning with D2C channels, The Ordinary launched on Sephora in 2017, and Ulta in 2019. Expanded distribution helped The Ordinary tap to traffic gains of online retailers, a benefit that accelerated with pandemic store closures.
Today, The Ordinary is one of the most searched brands on Sephora and Ulta with the fastest growth. Search visits more than tripled on Sephora and grew 600% on Ulta over the past 18 months. The Ordinary was the number one non-branded keyword for both Sephora and Ulta search traffic in 2020.

Not only are consumers browsing, but they are also purchasing – The Ordinary is one of the few brands with conversion rates that outpaced Sephora as a whole (graph above). 
Current eTailer distribution helps The Ordinary reach additional consumers resembling its core D2C audience. Web traffic demographics for Sephora, where The Ordinary experiences the most success, mimic that of its own D2C site. For both, just over 60% of traffic comes from 18-34 years old. Almost 20% of visitors to Deciem's site visited sephora.com – the most overlap with any distributor.
How The Ordinary can level up its brand after the Estée Lauder Deciem acquisition
The Ordinary is already on a successful growth path and should be careful not to make too many changes.
1. Maintain brand identity
Most importantly, The Ordinary must maintain its unique brand identity independent of Estée Lauder. Estée Lauder's growth is much slower on Sephora and Ulta so it's important that younger consumers don't associate the established brand with the "independent" brand supplying them with affordable skincare. 
The distinct separation will help calm fears from The Ordinary followers that their independent brand will become too corporate after the Estée Lauder Deciem acquisition.  
2. Maintain low pricing
The Ordinary must maintain its low pricing, a key differentiator from other beauty brands. 
Enthusiasts like Beauty Writer Nneka Elliott hope that The Ordinary does not become another "Paula's Choice,"  a formerly independent beauty company that "changed radically" after acquisition by a private equity firm. This included "skyrocketing" prices and releasing a wide range of new products rather than sticking to core selections. 
Discount coupons and "free gifts" advertised on paulaschoice.com indicate that the company is taking steps to bring its products back to an affordable level – the reason many customers loved the brand to start. The Ordinary needs to maintain its pricing and core brand identity to remain successful.  
See a Complete Comparison: The Ordinary vs. Paula's Choice 
3. Expand eCommerce footprint with Amazon distribution
Although it is one of the top 10 most viewed skin care brands on Amazon, The Ordinary misses revenue opportunities by not officially distributing on the eCommerce giant.
Even without this, The Ordinary gained over eight million views from August 2020 – January 2021. Its conversion rate (CVR) however, is among the lowest of skin care brands. Official distribution should boost CVRs as consumers trust an actual brand for authentic products over third-party sellers. 
As a secondary benefit,  Amazon distribution may help drive traffic and purchases to D2C and existing eRetailer sites. Amazon is the leading search and discovery platform for skin care. However, low customer loyalty metrics (34% returning customers for top 10 brands), suggest that if a consumer likes a beauty product they initially find on Amazon, future purchases will be made on other websites, such as Sephora, which incentivizes via loyalty programs.
What does the future look like after the Est
é

e Lauder Deciem acquisition?

Despite skeptics, the Estée Lauder Deciem deal marks significant progress for Deciem and its beauty brands. Deciem's Chief Executive and Co-Founder Nicole Kilner, says that the team "will continue to scale The Ordinary," after the purchase. With more resources from Estée Lauder to do so, let's hope that Deciem stays true to The Ordinary's core customers.
What more Shopper insights?
Check out our new Shopper Intelligence to gain insights on the customer journey, purchase behavior, and Amazon onsite search.

This post is subject to Similarweb legal notices and
disclaimers
.
Wondering what Similarweb can do for you?
Here are two ways you can get started with Similarweb today!