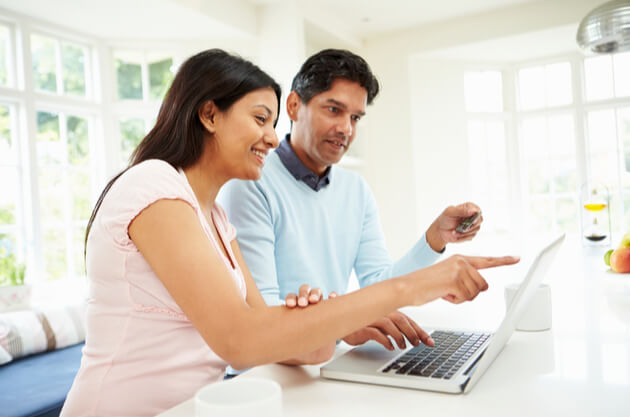 eCommerce Intelligence
Customer Behavior Across the Funnel for PC Purchases
November 29, 2018
| Updated July 5, 2022
Similarweb's solution for research analysts offers deep insights into the consumer journey from browse to purchase.
Mapping the market per category is vital to building out the definitive competitive set per product line.
Brand awareness driving direct traffic is key for retailers, but search traffic is more likely to lead consumers to a news or review site as part of their purchase path.
Thanksgiving, Black Friday, and Cyber Monday are the retail high points of the end-of-year shopping season. For Online Marketplaces and other retailers carrying a wide range of products, understanding the different market landscape for each product category is vital. Similarweb's Research Solution offers a comprehensive range of tools for examining customer behavior, market mapping, and benchmarking the performance of key product lines on competing sites.
During the lead-up and then throughout the busiest shopping season of the year, many consumers are looking to purchase a new computer, laptop, or tablet and wondering which operating system is going to be the best investment. To give some idea of what customer behavior looks like during this journey from research to purchase, we will look back at the entirety of last year's Holiday Season from October 2017 to January 2018. In this first part of our PC research, we will review the US PC market, user acquisition strategies, and search traffic distribution. Stay tuned for part two, where we will dive deeper into the consumer consideration journey and eventual purchase decisions.
Mapping the Market by Category
Using Similarweb Pro's Research Solution we created a category of sites that receive computer, laptop, and tablet-related traffic. The list includes general retailers that also sell computers, own-brand retailers of computers, laptops, and tablets as well as sites that post computer-related content such as news and reviews.
Between October 2017 and January 2018, traffic from the US to the group of computer, laptop, and tablet-related sites averaged 44.1M desktop visits per month. Of this traffic, 65% went to multi-brand online retailers like Amazon, Best Buy, and Walmart. An additional 26% went to own-brand sites like Apple, Dell, and HP. The remaining 9% went to content & review sites like CNET, Laptop Mag, and others.

User Acquisition Strategies for Top Computer Sites
The five most visited websites in our category are all either general retailers or branded computer sites. In almost every case they saw the largest proportion of their traffic arrive directly at the site. This is an indication of the importance of brand recognition, as the efforts companies put in throughout the year to draw attention to themselves pay off during the high-converting holiday season.
Organic search, much of it branded is also a key generator of traffic for each of the top five sites. Brand sites, apple.com and dell.com are more invested in the combination of paid search and display ads indicating their need to compete with more general retailers even as they also partner with them and sell their products on amazon.com and bestbuy.com. The significant spend on paid search for walmart.com indicates their determination to poach Consumer Electronics traffic from Amazon and others.

Where Does Search Traffic Go?
While the top sites, both general and own-brand retailers, rely heavily on direct traffic, the sites that receive most of the search traffic reveals much about the consumer journey ahead of purchase. While apple.com is the leading recipient of search traffic to the category, the next three sites receiving traffic from search are all news and review sites – cnet.com, pcmag.com, and techradar.com. Overall, news and review sites receive over half of all the traffic generated by search. Own-brand retailers got 24% of search traffic, while general retailers received the final 13%.
This shows that when consumers are considering a new purchase, they are likely to spend time considering reviews and reading articles against which retailers may be advertising or running other kinds of promotion.

This post is subject to Similarweb legal notices and
disclaimers
.
Wondering what Similarweb can do for you?
Here are two ways you can get started with Similarweb today!