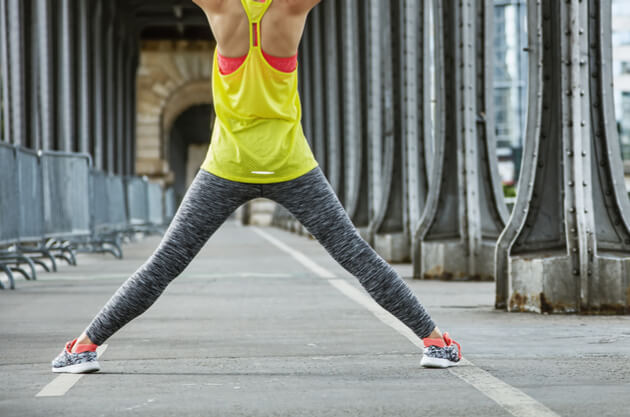 eCommerce Intelligence
Retail Spotlight France: Decathlon, INTERSPORT and GO Sport
June 13, 2018
| Updated July 5, 2022
The three most visited sportswear retail sites in France each work hard to defend their brand and acquire new customers.
GO Sport uses precision-targeted keywords for high-value products to compete with its much bigger rival Decathlon.
While most organic search efforts go to branded keywords, affiliate partnerships driving referral traffic offers sites another way to acquire non-committed consumers.
This review of the French market will consider the three most visited online sportswear retailers, Decathlon, INTERSPORT, and GO Sport.
Averaging over 10.5M visits every month, decathlon.fr is the most visited sportswear retailer in France. This is more than five times the average monthly traffic to go-sport.com and over six times more traffic than intersport.fr. Of the three sites only intersport.fr saw its traffic rise between January 2017 and May 2018.
Traffic Sources
All three sites seem at first glance to employ similar marketing strategies as their traffic is distributed across sources in mostly similar ways. For each site, more than 60% of traffic comes from organic search indicating a serious amount of competition for user acquisition as consumers begin to find their way online for products they may have been more used to buy in person.
Comparing SEO Strategy
Looking more closely at these sites reveals that in each case between 72% and 84% of the organic traffic was branded suggesting that the necessity of a strong brand in apparel retailing extends also to sportswear. Outside of efforts to promote and defend their own brands, there are some notable findings in the ways each site approaches non-branded keywords for SEO.
Considering only non-branded search traffic on desktop to the three sites sees the market leader decathlon.fr take 72% of the traffic from these keywords. In the second place, go-sport.com received 24% of this traffic with the remainder going to intersport.fr. But looking at some of the most high-profile non-branded search terms sees go-sport.com considerably outperform its expected range. While decathlon.fr sees almost 100% of the traffic for the keyword trottinette electrique, go-sport.com owns searches for hoverboard and receives more than its expected share for velo, velo d'appartement and vtt (all-terrain bike). This indicates clear intention from the smaller site to compete with its much bigger rival for in-demand non-branded keywords that drive traffic for high-value products.
Affiliates and Coupon Sites
Referral traffic accounted for between 5.8% and 8.2% of traffic to each of the sites. As expected the majority of traffic goes to decathlon.fr receiving an even higher share of referrals traffic than its overall traffic share would suggest. This indicates that Decathlon has established valuable affiliate partnerships to ensure a regular injection of fresh consumers coming into the site. One major holdout among the top referrers is fr.igraal.com, a cashback site that sent little or no traffic to decathlon.fr while maintaining a strong affiliate relationship with go-sport.com.
This post is subject to Similarweb legal notices and
disclaimers
.
Wondering what Similarweb can do for you?
Here are two ways you can get started with Similarweb today!