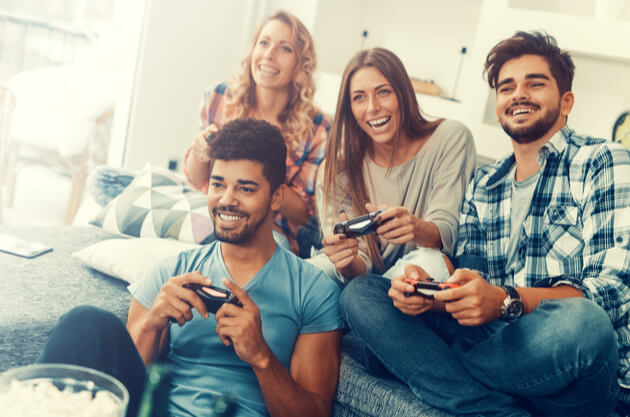 eCommerce Intelligence
Nintendo Competitor Analysis in the Gaming Consoles Market
May 10, 2018
| Updated July 5, 2022
Nintendo Switch has been a huge hit product in the US for the Japanese console manufacturer, taking the lead from Sony's PS4 and Microsoft's Xbox One.
Dominating search to Amazon, Best Buy, and Walmart since March 2017, the impact of the Nintendo Switch launch is only now beginning to wane.
As Nintendo's launch cycle winds down, Microsoft's and Sony's evergreen consoles reestablish their popularity.
From its launch in March 2017, the Nintendo Switch became one of the most sought-after products and nintendo switch became one of the most searched for keywords across the US.
In fact, nintendo switch has been one of the top four non-branded keywords driving traffic to bestbuy.com for every single month since its release.
What's Going on with Nintendo's Competitors?
As the initial launch fervor around the Nintendo Switch dies down, it's time to look at it in the context of its two major competitors, Sony's PS4 and Microsoft's Xbox One. We will look at these products through their three biggest online sales channels – amazon.com, bestbuy.com, and walmart.com.
Since its release in March 2017, nintendo switch was the top non-branded keyword sending traffic to walmart.com and bestbuy.com. It is also the top non-branded keyword for amazon.com once you take out Amazon-related products like Kindle and Prime.

Searches for keyword PS4 made the top 20 at bestbuy.com and walmart.com and the top 30 at amazon.com.
Keywords related to the top gaming consoles were responsible for from 1- 3.5% of search traffic into amazon.com, walmart.com, and bestbuy.com, over the past year.
How does Search breakdown for Nintendo Switch vs PS4 vs Xbox One?
Taking all search traffic for the three competing consoles together and seeing how it is shared out among the top retailers confirms Nintendo switch as the leading product of the past year, taking a 58% share of console traffic on amazon.com, 46% on walmart.com, and 61% on bestbuy.com.

Tracing traffic over time, we see the declining impact of Nintendo's launch. In all three retail sites, we see that the Nintendo Switch had a substantial lead against its competitors throughout the beginning of the year. However, by March 2018, the Nintendo Switch had moved into second place on walmart.com and third place on bestbuy.com. At bestbuy.com Microsoft's Xbox One increased its share of the group's search traffic from 8% to 37% in the course of 12 months, indicating the long-term popularity of the company's flagship console, first released in 2013.

Conclusion
The impact of the Nintendo Switch launch has been felt by online retailers for a full year. It offers a valuable lesson in how brands can take over an established category with the right product and dominate search. But even a stellar launch does not necessarily wipe out the competition. One year after the Nintendo Switch hit the shelves its competitors, Microsoft's Xbox One and Sony's PS4 have the traction and search relevance to prove their longevity.
This post is subject to Similarweb legal notices and
disclaimers
.
Wondering what Similarweb can do for you?
Here are two ways you can get started with Similarweb today!