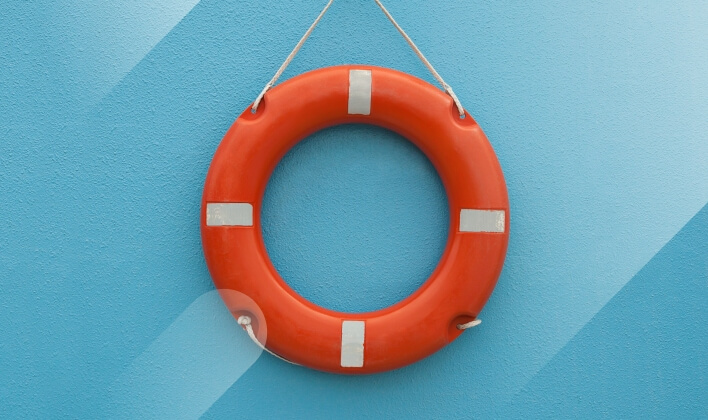 eCommerce Intelligence
Making Lemonade – Building a New Insurance Company
March 5, 2018
| Updated July 5, 2022
Lemonade is not just disrupting the Insurance business, they are also disrupting Insurance digital strategies
With a long way still to go, social media is a key part of Lemonade's brand building strategy
Precision targeted PPC for Insurance is expensive but rewarding
Disrupting Insurance
The founders of Lemonade have made a virtue of the fact that they do not have a background in Insurance. They set out to disrupt the way insurance policies and claims are usually managed by avoiding brokers, only dealing directly with customers, and, according to their site, "injecting technology and transparency into an industry that often lacks both." These ideas alone were enough to make the Insurance world, and investors, sit up and pay attention.
The founders of Lemonade couldn't just wait for life to give them lemons, they had to build www.lemonade.com and start generating traffic. While the company exists to disrupt Insurance, the marketing strategies employed at lemonade.com are also disrupting the way Insurance companies generate online business.
How Everyone Else Does It
A brand is everything in the competitive world of Insurance. Looking at the sites of the top insurers in the US we found that 54% of desktop traffic is direct traffic. That doesn't tell the whole story. Of the 22% of traffic from search, over 90% is branded, which behaves more like direct traffic than traffic from generic non-branded keywords. Even looking at referral traffic, we found that one in four referral links came from an insurer's sister site, e.g., myuhc.com referring traffic to uhc.com.
All told, almost 80% of traffic to Insurance sites is direct, branded, or coming from sister sites. Many Insurance companies are still investing heavily in offline advertising to build brand awareness and relying on that to drive traffic to their online properties.
How Lemonade Does It
Lemonade was founded in 2015 and currently offers renters insurance in the states of New York, California, Illinois, Texas, Rhode Island, New Jersey, Nevada, Ohio, and Georgia with condo and homeowners insurance also in some of those states. By monthly volume of traffic, lemonade.com is still way behind the biggest Insurance sites, with comparable and improving engagement stats. Nevertheless, the rate of growth at lemonade.com, with traffic up over 800% in 2017 over 2016, demands that we take a look at the marketing strategies behind the company.
Where Does Lemonade's Traffic Come From?
Lemonade has eschewed the traditional advertising route to claim a far higher proportion of traffic from social media sources than other insurance companies. Additionally, Lemonade is investing considerable resources in PPC to drive traffic from vital non-branded keywords to the site.
Traffic From Social Media
In an industry where most insurance companies receive less than 1% of their traffic from social media, lemonade.com is a clear outlier with over 17% of their traffic coming this way in 2017. Furthermore, the site is doing better with its social media traffic than competitors, with more pages per visit and a more competitive bounce rate for traffic generated this way.
Social media, while valuable for the brand-building part of the equation, may not be the most effective way to acquire new paying customers. As monthly traffic grew over the year, lemonade.com was gradually reducing its reliance on social media traffic and increasing its investment in paid search.
Paid Search For Insurance
In Insurance terms, PPC search for the Insurance industry commands the highest premiums. It's not unusual for bidding to exceed $20 for a particular keyword or even up to $50 per click. For a young company like Lemonade, PPC requires a serious investment as they focus on specific terms like renters insurance to make sure they target the right kind of user with a higher intent to purchase. So far this precision targeting of keywords is paying off with visits from paid search spending longer on-site, taking in more pages per visit with a significantly lower bounce rate.
Summary
Lemonade is making waves as a young upstart in an established space that could benefit from a shakeup. The challenges for newcomers and established players are the same – brand recognition and user acquisition. To meet these challenges, lemonade.com is experimenting with non-traditional traffic sources for Insurance companies. The brand is still young and nimble enough to try out different things and rearrange resources to find the optimal marketing mix that will enable it to find new business while remaining cost-effective.
This post is subject to Similarweb legal notices and
disclaimers
.
Wondering what Similarweb can do for you?
Here are two ways you can get started with Similarweb today!