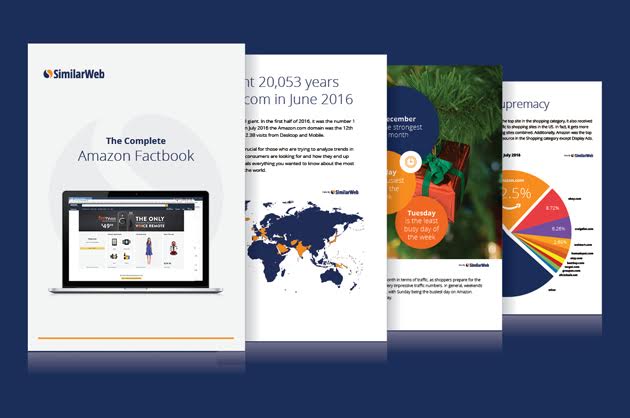 eCommerce Intelligence
The Market Intelligence Behind Amazon, the e-Commerce Giant
November 14, 2016
| Updated July 5, 2022
It's no secret that Amazon reigns as the leading online e-commerce site. Amazon has given rise to today's consumer shopping norm – a long way from the online bookstore it originally started.
On a given month, it can receive up to 2.3 billion visits, which is roughly 23% of the total traffic of the shopping category. In fact, in September 2016, Amazon.com was ranked the number 1 shopping site across 59 countries, as shown in the map below.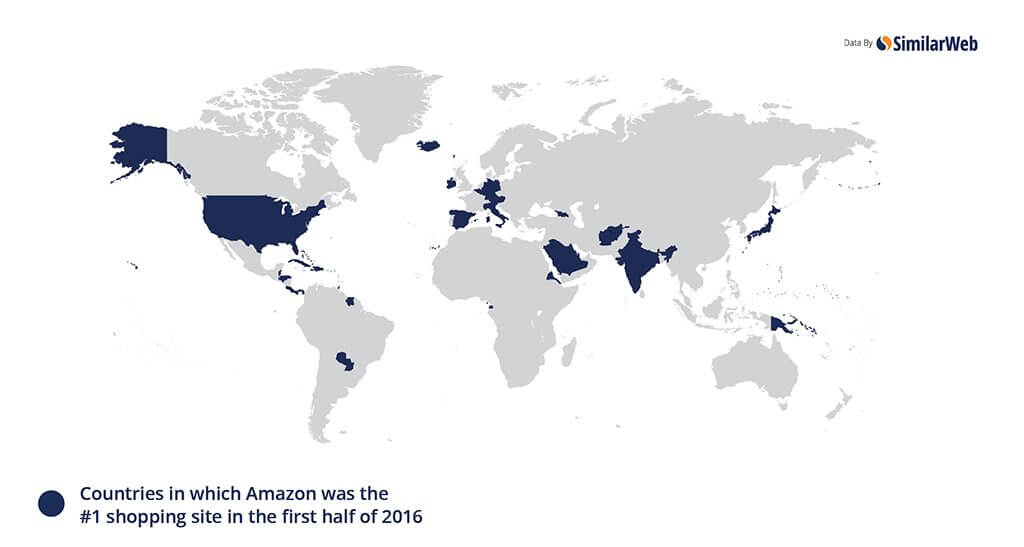 Simlarweb's recent report, the Complete Amazon Factbook covers Amazon's digital market share and the channels that it utilizes to dominate the e-commerce and retail market.
Some of the points covered in the report include a breakdown of Amazon's traffic sources and how the percentage of direct traffic contributes to its brand.
An analysis of Amazon's shopping season from October 2015 through January 2016 reveals the busiest and least trafficked shopping days, while anyone interested in the most popular consumer products, refer to the index listing Amazon's most searched for products (Hint: The most popular one begins with the letter "K").
This post is subject to Similarweb legal notices and
disclaimers
.
Wondering what Similarweb can do for you?
Here are two ways you can get started with Similarweb today!