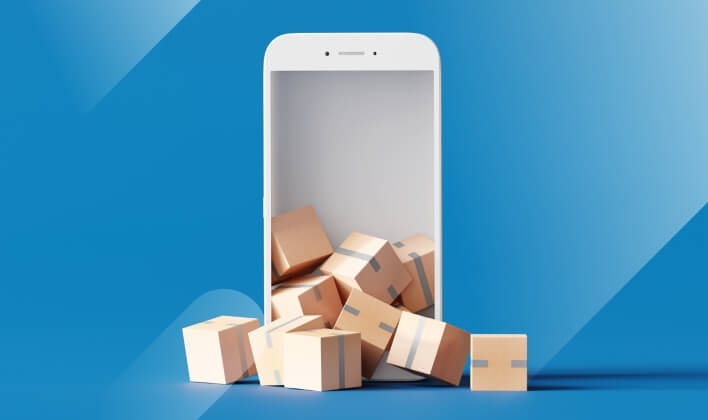 eCommerce Intelligence
Stats From Boxing Day 2019: UK's Largest Online Retail Day Is Losing Ground
January 6, 2020
| Updated July 4, 2022
In previous blog posts, we showed how Black Friday and Cyber Monday saw stable traffic in the US compared to last year. Now we take a look at the results for Boxing Day, one of the biggest discount extravaganzas on the other side of the Atlantic. What we see is that Britons are still enjoying some post-Christmas sales, in addition to purchasing gifts in the hectic weeks leading up to Christmas. For retail sites, this presents a valuable opportunity to maximize sales and clear out inventory before the end of the year.
Significant Decline in Boxing Day Shopping
Overall, Boxing Day traffic was strong on Christmas and the day after, but not as strong as last year. Similarweb data reveals that the total visits to the top 100 shopping sites in the UK declined by 6% on Boxing Day compared to 2018 figures. And, non-bounced visits (i.e., visits that go past the landing page; hence are more likely to convert), were even lower: 31.0 M in 2019 vs. 34.9 M in 2018, representing a decrease of 13%.
Brexit Uncertainty Weakens Sales Across the Board
Comparing all the UK's major shopping holidays in 2019 to 2018, we see a decrease in traffic across the board. Of these, Boxing Day Traffic had the least dramatic decrease at -6%, while Black Friday reached a 14% decline YoY. This suggests that spending on the holiday seasons in the UK decreased as a whole – likely due to Brexit uncertainty and the December 12 elections which are causing people to be more cautious about spending money. Also, it is interesting to see that traffic was almost identical for Cyber Monday and Boxing Day.
When Did Shopping Take Place?
Looking at the top 5 shopping sites shows most online traffic occurred in the night before and late morning of Boxing Day. The first traffic peak was at 10:30 a.m., afterward, traffic fluctuated and reached the highest level at 08:30 p.m. The trend here is the same as Black Friday – the largest Internet shopping day of the year – but the shopping starts later in the day on Boxing Day, and the peaks are more notable. In terms of PPC and display ads, retailers should focus their advertising spend on the day before (in order to boost early-morning shopping), and in the late afternoon and evening.
John Lewis and M&S Gained the Most
The main winners of Boxing Day were, unsurprisingly, Amazon and several local retail brands. Amazon.co.uk increased its December baseline daily traffic by almost 30%, to 16 million, which was more than its traffic on Cyber Monday (14 million) and close to Black Friday figures (17 million). Johnlewis.com had the most dramatic change in traffic (+84%), followed by marksandspencer.com, and boots.com, a leading pharmacy health and beauty retailer, which both increased by 72%. Ebay.co.uk and etsy.com, on the other hand, seem unaffected by Boxing Day, as they saw traffic decline, compared to the baseline.
How Do the Non-Amazoners Do It?
To get a better understanding of how johnlewis.com and marksandspencer.com capitalized on Boxing Day, we took a closer look at the marketing channels for these brick-and-mortar retailers during the last 28 days compared to the average 3-month baseline. As seen below, most of their traffic is coming from organic search and direct traffic. This is not surprising as their brand recognition is very high within the UK.
What's interesting though, is to see that John Lewis is also investing in paid traffic and display ads, increasing by 4 and 1 percentage points, respectively, over the baseline. The increase in Johnlewis.com's paid traffic is most likely attributed to its decision to focus solely on online shopping while keeping its physical stores closed. Marksandspencer.com is also spending more on paid search: 11.3%, compared to the 10.76% in the baseline, but their strategy seems to be more on organic search as their traffic decreased for email (1.3 points), referrals (1.8) and social (0.18).
Consumer Electronics, News and Media Take the Lead
In terms of organic search for 'Boxing Day' keywords, we see that almost 40% of traffic went to consumer electronics sites like currys.co.uk, thus shedding light on what people are searching for the most. An additional 18% went to news and media sites, and another 15% to marketplace sites (primarily amazon.co.uk and argos.co.uk). Fashion, finance management (moneysavingexpert.com), and reference sites like Wikipedia also obtained traffic on Boxing Day, with total shares of 9%, 8%, and 6%, respectively. It is worth pointing out that dedicated deal sites received a relatively small share of traffic, showing they're not very effective at attracting shoppers' attention over the holiday.
Amazon dominates PPC Adverting
Using our keyword generator's Traffic Trend breakdown on desktop, we can see that amazon.co.uk dominates paid search, with a 46% share of traffic to the Boxing Day keyword group. It also held a 100% share of "Boxing Day Sales" throughout December, a keyword with over 46,000 monthly searches. Next.co.uk was the only other prime retailer to significantly improve PPC performance. It invested in paid, non-branded keywords during the two weeks before Boxing Day, and especially over the Christmas weekend. Interestingly, other retailers hardly invested in Boxing Day keywords, which seems like a missed opportunity for them.
Video Games and Apple Products Are Trending
Amazon.co.uk and Next.co.uk were the top spenders, but when looking at the overall most popular paid keywords, we see that consumer electronics take the lead. Therefore, we compared amazon.co.uk and argos.co.uk.
Both retailers invested heavily in products within this category (in addition to branded keywords which made up 50% of paid search traffic on Mobile Web). Seven of the top 20 non-branded paid keywords on Amazon were related to this category, including FIFA 20 and Wii Sports. Argos.co.uk's most popular keywords were Apple Watch and Airpods, as well as gaming consoles: Nintendo Switch, PS4, and Xbox.
Conclusion
Brexit-related financial instability is causing a decline in shopping during the holiday season. With that said, Boxing Day remains an important shopping day in the UK, as evident in both the relatively high traffic volume across the top 100 shopping sites, and the increase in traffic to brick-and-mortar stores such as John Lewis and Marks & Spencer. But surprisingly, other top retailers who are competing against Amazon, are not taking full advantage of Boxing Day. Focusing on paid search (at the right time of day) presents an opportunity to get more out of this important holiday.
* This post was written in cooperation with Dr. Stefanie Vollmer, Similarweb's strategic consultant for retail and e-commerce companies.
To download and view all the numbers for the UK 2019 Boxing Day, fill out your details below.
This post is subject to Similarweb legal notices and
disclaimers
.
Wondering what Similarweb can do for you?
Here are two ways you can get started with Similarweb today!