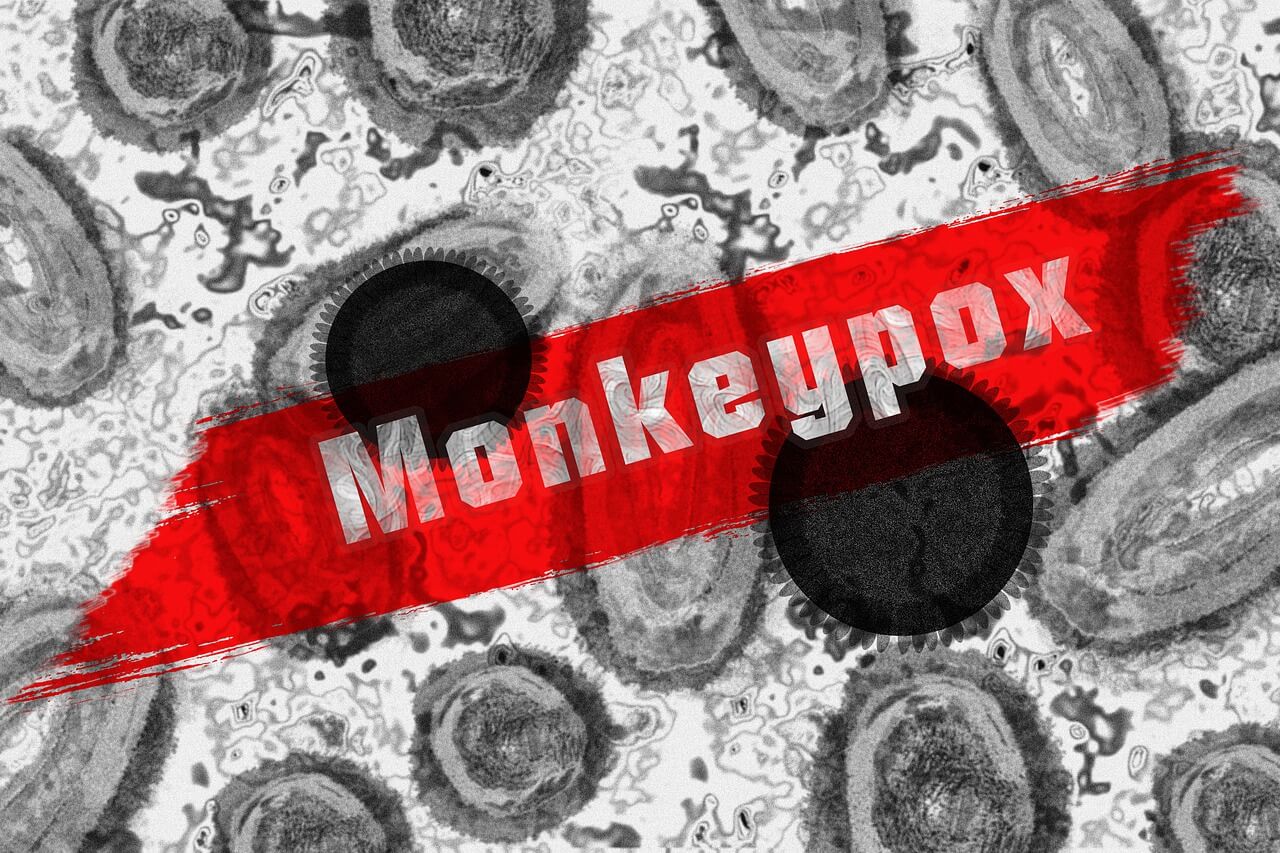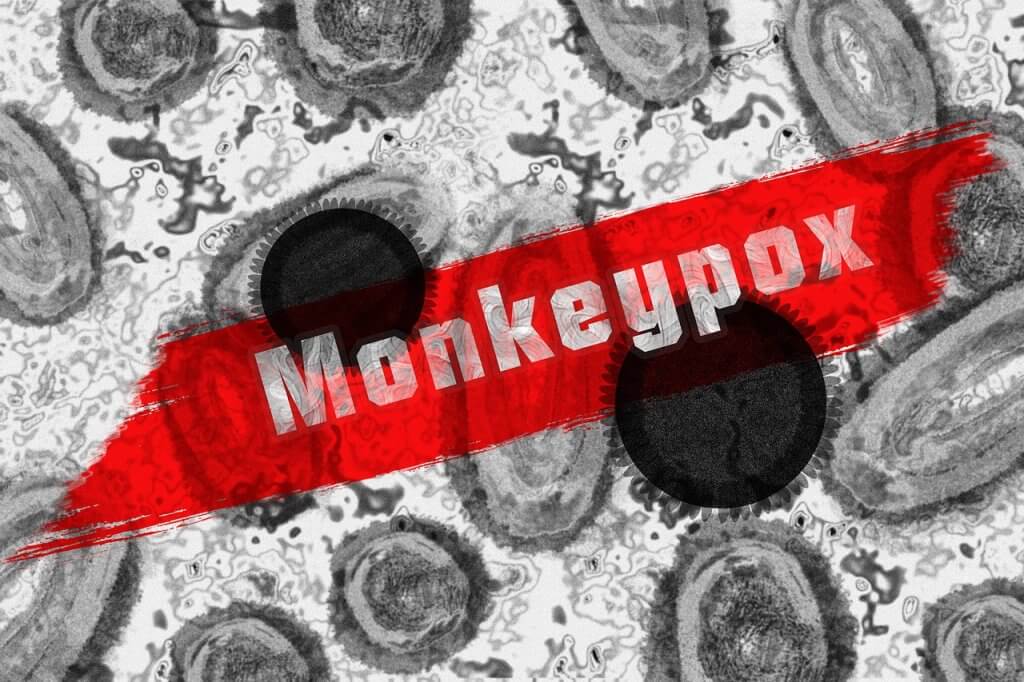 Insights
Surge in Interest on Monkeypox Shown by Search and Traffic Data
May 27, 2022
| Updated August 1, 2022
News of monkeypox outbreaks in the U.S., U.K., and other nations where it was traditionally rare provoked a public reaction we can see in search and web traffic data.
Key takeaways in
In the past couple of weeks, the monkeypox pages on the U.S. Centers for Disease Control website, cdc.gov, attracted more than 1 million visits from desktop web visitors alone.
The last time monkeypox was in the news, after a case in Texas was confirmed, that CDC page attracted about 114,000 visits. The difference this time is that there are signs that the disease could be spreading rapidly.
As web searches for information about monkeypox surged, most of that traffic went to cdc.gov, cnn.com, wikipedia.org, and an assortment of other news sites. About 11.6% of web searches on "monkeypox" drove traffic to cdc.gov for the official U.S. government information.
From obscure news stories to national concern
Monkeypox is a potentially dangerous disease that causes painful boils. Traditionally rare outside of Africa, it is in the news because of recent confirmed cases around the world. Interest in monkeypox as measured by search volume has surged over the past couple of weeks, driving the most traffic to cdc.gov and to cnn.com. Reports have suggested that it could be spread through sexual contact.
There was also an uptick in searches in July, when a first monkeypox case was confirmed in Texas, but it was not nearly as intense. The CDC web pages related to monkeypox attracted more than 1 million visits between May 16 and May 25. Back in July, they got about 114,000.
The daily trend in search traffic on "monkeypox," worldwide, 28 days
The daily trend in search traffic on "monkeypox," worldwide, 1 year

Hundreds of thousands of daily visits
Since about May 16, visits to the monkeypox news and information pages on cdc.gov, cnn.com, and wikipedia.org have risen from barely detectable levels to hundreds of thousands of visits per day.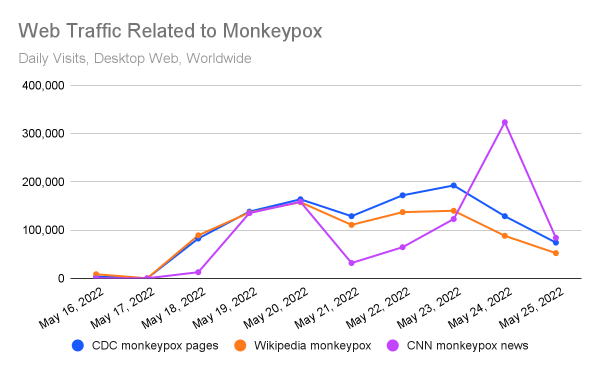 The CNN article receiving the most attention was about a confirmed case in the U.K., news that broke back on May 8 but garnered more attention after the World Health Organization issued a May 21 bulletin on the rise in cases outside of Africa, where the disease is endemic. As of May 26, at least 10 monkeypox cases have been confirmed in the U.S.
Early indicators of concern
The international spread of monkeypox is still an emerging story, and the initial rush of interest seems to be coming from people wanting to know what it is, how dangerous it is, and how it spreads. So far, we're not seeing detectable search volumes for phrases like "monkeypox vaccine" – although the good news is that there is a vaccine – and we don't really know whether monkeypox will pose a momentary concern or a lasting one. We will continue to watch this story.
The Similarweb Insights Newsroom is available to pull additional or updated data on request for the news media (journalists are invited to write to press@similarweb.com). When citing our data, please reference Similarweb as the source and link back to this post. If we share data before it has been published to the blog, please link to similarweb.com/corp/blog/insights/.
Contact
For more information, please contact Richard Krueger at richard.krueger@similarweb.com.
Citation 
Please refer to Similarweb as a digital intelligence platform. If online, please link back to www.similarweb.com or the most relevant blog post.
Report By
David F. Carr, Senior Insights Manager
Disclaimer
All data, reports and other materials provided or made available by Similarweb are based on data obtained from third parties, including estimations and extrapolations based on such data. Similarweb shall not be responsible for the accuracy of the materials and shall have no liability for any decision by any third party based in whole or in part on the materials.
This post is subject to Similarweb legal notices and
disclaimers
.
Wondering what Similarweb can do for you?
Here are two ways you can get started with Similarweb today!