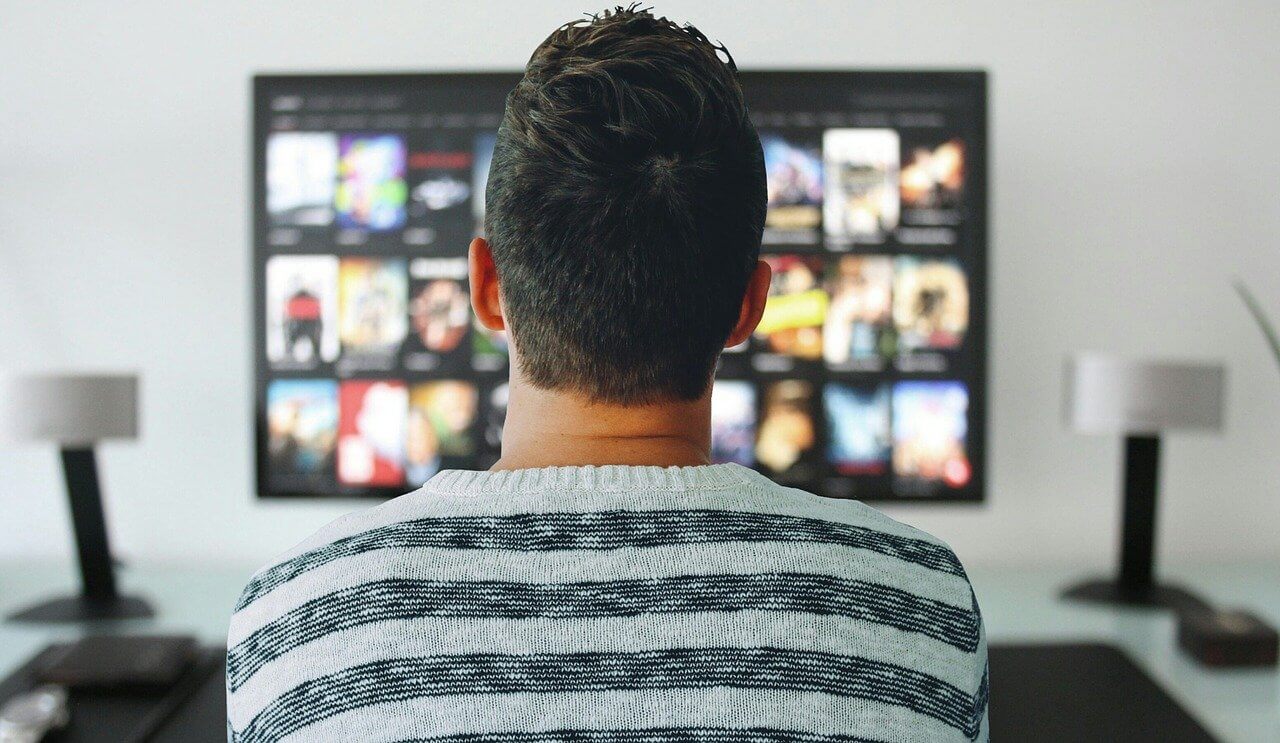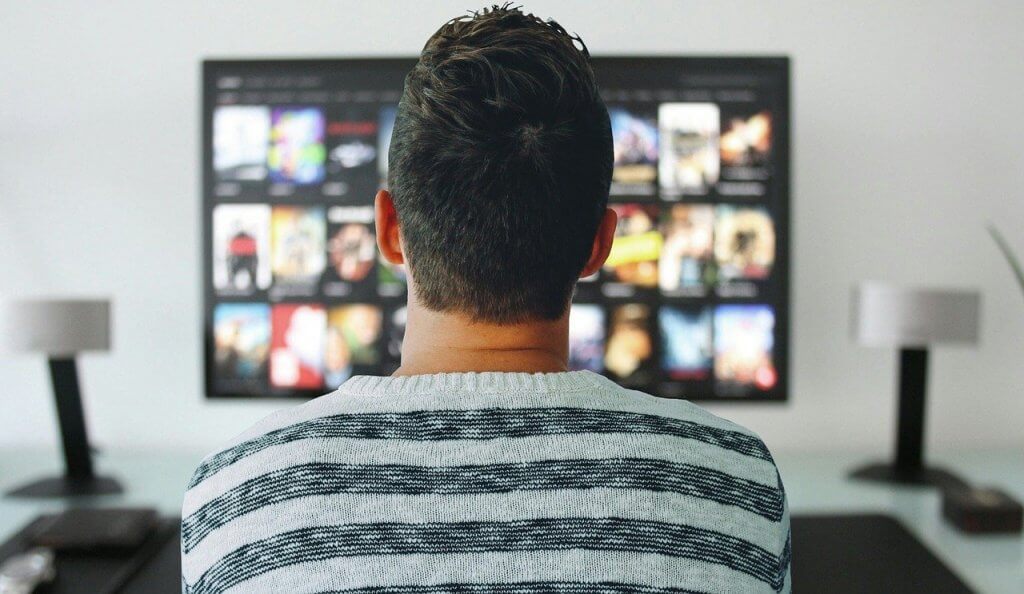 Insights
Netflix Cancellations Outpaced Signups in Q1 2022
April 12, 2022
| Updated July 10, 2022
After the breakout success of Squid Games in 4Q21, Netflix sign-up trends slowed and fell 16% YoY in 1Q22, according to Similarweb estimates. Cancellations outpaced sign-ups in 1Q22, likely driven by price increases and the lack of content to drive excess demand (like Squid Games did in 4Q21).
Oscar nominations a bright spot
Still, there was a slight pick-up near the end of the first quarter, likely due to hype related to Oscar nominations; Netflix's nominated content included tick, tick…BOOM!, The Lost Daughter and Don't Look Up, among others. For the first time, original streaming content was a real contender for the top awards at this year's Oscar ceremony, with AppleTV+'s Coda winning Best Picture. This highlights the success of the investment streamers have made to create original content, not only to drive subscriptions versus cable and other streamers, but also to be competitive relative to larger legacy movie studios.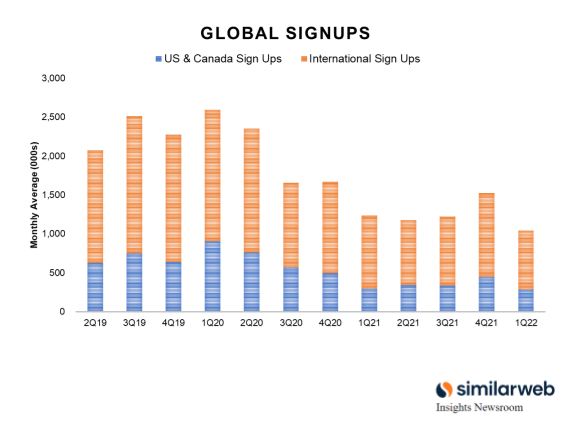 During the quarter, Netflix implemented select price increases across geographies, which likely weighed on sign-ups and accelerated cancellations in the quarter, key metrics that will be tracked when the company reports 1Q earnings on April 19th. For the quarter, global sign-ups declined 16%, with decreases of 4% and 19% in U.S./Canada and International, respectively. Sign-ups weakened in March, falling 17% versus a decline of 13% in the prior month.
In the U.S., the company raised prices by 11% with the standard plan reaching $15.50 from $14.00, while the 4K plan increased to $20.00 from $18.00. This is on top of price increases the company has implemented over the years, most recently in early 2020.
As the higher prices were effective immediately for new customers in late January 2022, sign-ups for the U.S. and Canada fell 12% in the month YoY and 33% from December. Unlike in 4Q21, there was not a global phenomenon or extremely hot program like Squid Games to temper churn. The company said the additional revenue and profit from the price increases will be reinvested into better and newer content creation.
Cancellations on the rise
Cancellations, on the other hand, jumped significantly in February and March, up 31% and 61%, respectively. Given that the spike occurred just after the announcement of price increases, it's likely that this was the driving force for consumers, particularly given the number of other streaming sites that are available for less. Similar to last quarter, cancellations outpaced sign-ups and the slight pick-up in sign-ups in late March are unlikely to reverse this trend.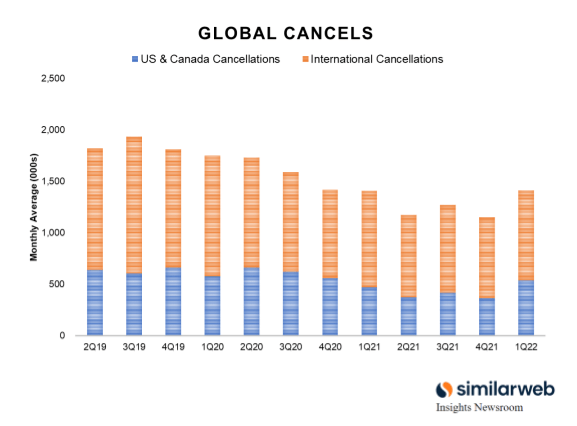 Our full report goes into more detail on the evolution of Netflix's content strategy and how it is reflected in signup and cancelation patterns.
Download the Report
For more detail, download the full report. The Similarweb Insights Newsroom is available to pull additional or updated data on request for the news media (journalists are invited to write to press@similarweb.com). Please link back to this post as a reference for readers.
This post is subject to Similarweb legal notices and
disclaimers
.
Wondering what Similarweb can do for you?
Here are two ways you can get started with Similarweb today!