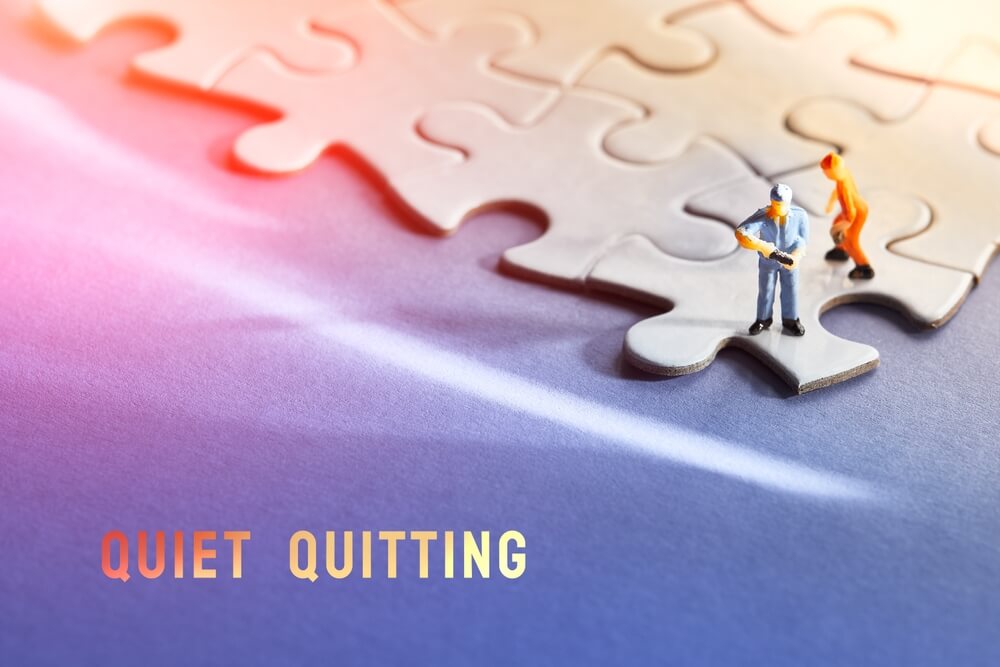 Insights
"Quiet Quitting" Searches Highlight Growing Trend
September 13, 2022
| Updated September 28, 2022
Searches on "quiet quitting" have risen sharply in recent months, as have searches on the related notion of "quiet firing," Similarweb data shows. The two terms are a notable result of "The Great Resignation" as well as recent trends in employment, wages, and cost of living increases.
Key takeaways
The term "quiet quitting" started showing up in internet searches for the first time in March 2022, according to Similarweb Keyword Search data, but only really started to gain traction in July and August, seeing 1.2 million monthly searches in August 2022, an increase of 3,334% over the prior month.
"Quiet firing" first began showing up at meaningful levels in August 2022, seeing 16,300 searches that month.
The search trend has become a global phenomenon, but is largest in the United States, the U.K., Canada, Germany, and Australia.
"Quiet Quitting," the buzz phrase of 2022?
The term "quiet quitting" first popped up on the internet in articles in March 2022, referencing the trend of doing the bare minimum at a job rather than working extra hard and doing more than is asked of you. Related search terms include "what is quiet quitting," "quiet quitting job," "quietly quitting," and "quiet quitting meaning." Similarweb data shows that there has been rising interest in the term over the past month, with the search term rising 3,334% in August (from July) to 1.2 million searches. In the chart below, the blue line represents searches on quiet quitting, while the orange represents searches on "quiet firing", which is starting to rise in response.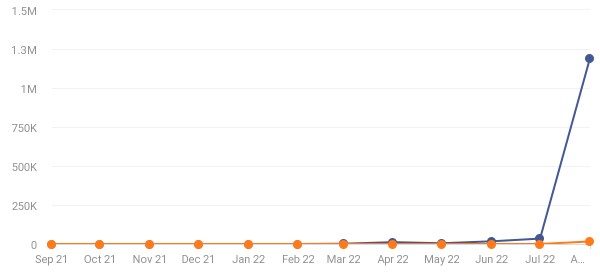 "Quiet Firing" has risen in response
The search term "Quiet Firing" only started to see increases in August 2022, showing 16.3k searches for the month, versus virtually none the month prior. While it is still very small in its overall presence on the internet, it is clearly a response to "quiet quitting" trends. Quiet firing refers to employers, instead of firing unproductive or problematic workers, instead sidelining them by denying them raises, promotions or challenging assignments, possibly in hopes they will quit on their own.
News websites have the largest share of traffic for "Quiet Quitting"
Similarweb data shows that nine of the ten largest domains in terms of searches on the trend filter to news organizations, though it seems clear that there is an opportunity for job boards like Linkedin (2.1% of share of the search term) can benefit from the potential job dissatisfaction that seems to be inherent in people searching on that phrase.

The United States leads in "Quiet Quitting" searches
A look at the search by country shows the United States leading with almost 41% of searches, followed by the UK with 12%, Canada with 7% and Germany with 10%. Clearly, the trend is becoming a global phenomenon.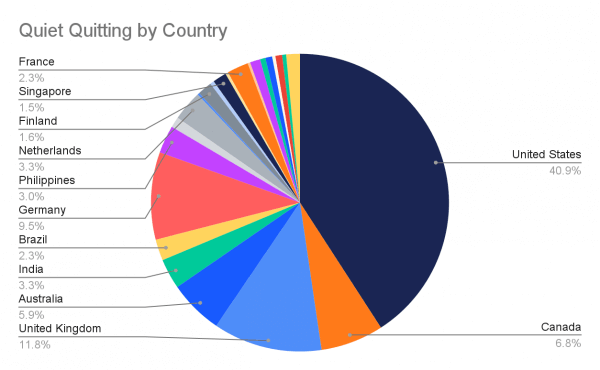 The Similarweb Insights & Communications team is available to pull additional or updated data on request for the news media (journalists are invited to write to press@similarweb.com). When citing our data, please reference Similarweb as the source and link back to the most relevant blog post or similarweb.com/corp/blog/insights/.
Contact: For more information, please write to press@similarweb.com.
Citation:  Please refer to Similarweb as a digital intelligence platform. If online, please link back to www.similarweb.com or the most relevant blog post.
Report By: Jim Corridore, Senior Insights Manager
Disclaimer: All data, reports and other materials provided or made available by Similarweb are based on data obtained from third parties, including estimations and extrapolations based on such data. Similarweb shall not be responsible for the accuracy of the materials and shall have no liability for any decision by any third party based in whole or in part on the materials.
This post is subject to Similarweb legal notices and
disclaimers
.
Wondering what Similarweb can do for you?
Here are two ways you can get started with Similarweb today!