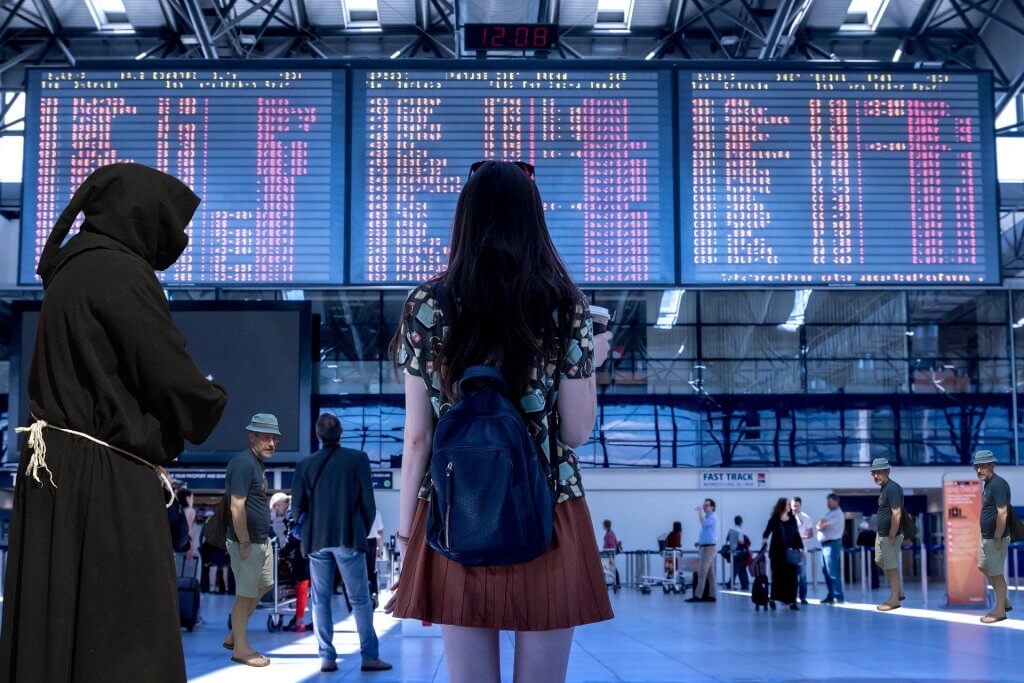 Insights
Removal of Covid Testing Requirements for International Travel Should Boost Demand
June 14, 2022
| Updated August 1, 2022
Starting June 12, international arrivals no longer need to provide a negative Covid test to enter the United States. This should help boost international travel demand, eliminating a major hassle factor and gateway to transatlantic and transpacific flying. Similarweb data shows that international demand is already strong, and this new rule should help boost demand further.
Key takeaways 
Similarweb data shows that international demand for travel in Europe is already spiking, with traffic to Delta, United, and American Airlines up 338% in Europe from the pandemic low in September 2020 to May 2022
New rule likely boosts international travel demand, which still lags domestic travel in the United States
However, rising fares, geopolitical uncertainty, and sporadic Covid spikes will likely keep a full return to pre-pandemic levels off for a while to come
U.S. Airlines Seeing Spike in Web Traffic in Europe — A Good Sign for Demand
Similarweb data on monthly visitors to American Airlines, Delta Air Lines, and United Airlines in Europe should be a good proxy for air travel demand into the U.S. from Europe. Web visits have to be made in advance of travel, so it is also likely a leading indicator of future demand. As the chart below highlights, web traffic in Europe to these three companies' sites has spiked and is above pre-pandemic levels. From trough to peak, visits spiked 338%, and year-over-year (May 2022 versus May 2021), visits were up 207%.
The pace of growth has improved over the past three months
The below chart shows the pace of growth through the pandemic and the recent acceleration of monthly traffic growth in Europe among the three largest U.S. Airlines. According to Similarweb estimates, monthly visits in May 2022 rose 12% over April, while April was up 13% over March and March was 32% higher than February. We would expect the new rule of Covid testing to help accelerate growth in the coming months, all else being equal.
United Airlines leading the pack in U.S. Air Travel to/from Europe
Taking a look at total monthly visits in 2022 (through May) to each of the three largest U.S. airlines' web pages in May 2022, you can see that United captures the market share lead in Europe, followed by Delta, with American lagging. United has said that it is adding more capacity in international markets in 2022 than prior to the pandemic, so it seems likely that its market share in Europe could continue to grow versus these two peers.
Conclusion 
Airline demand is already past pre-pandemic levels and is likely to see acceleration for international travel in the coming months, aided by the removal of Covid testing requirements for international arrivals in the U.S. High inflation, rising airfare, pilot shortages and increasing cancellations represent industry risks.
The Similarweb Insights Newsroom is available to pull additional or updated data on request for the news media (journalists are invited to write to press@similarweb.com). When citing our data, please reference Similarweb as the source and link back to the most relevant blog post or similarweb.com/corp/blog/insights/.
Contact: For more information, please contact Richard Krueger at richard.krueger@similarweb.com.
Citation:  Please refer to Similarweb as a digital intelligence platform. If online, please link back to www.similarweb.com or the most relevant blog post.
Report By: Jim Corridor, Senior Insights Manager
Disclaimer: All data, reports and other materials provided or made available by Similarweb are based on data obtained from third parties, including estimations and extrapolations based on such data. Similarweb shall not be responsible for the accuracy of the materials and shall have no liability for any decision by any third party based in whole or in part on the materials.
This post is subject to Similarweb legal notices and
disclaimers
.
Wondering what Similarweb can do for you?
Here are two ways you can get started with Similarweb today!