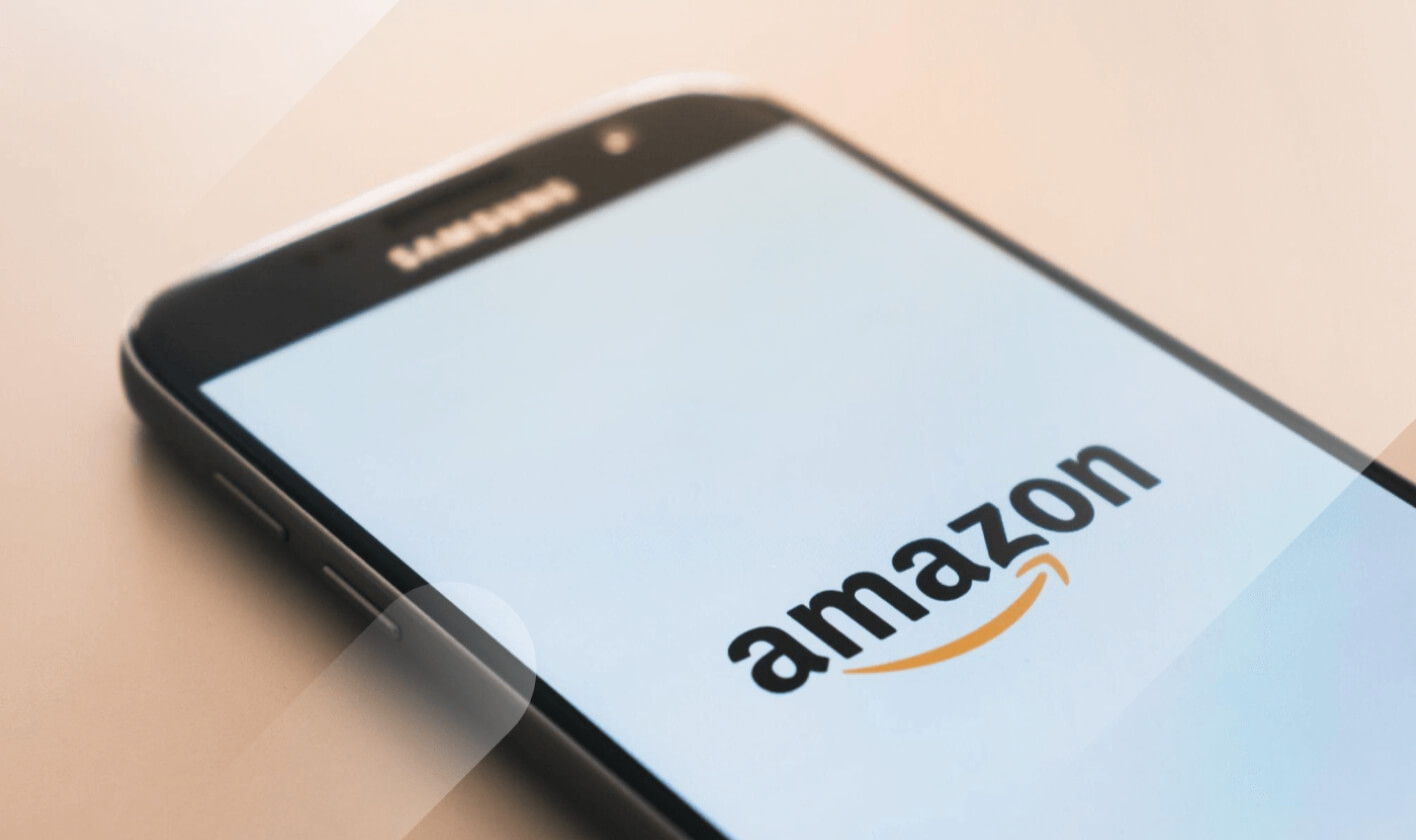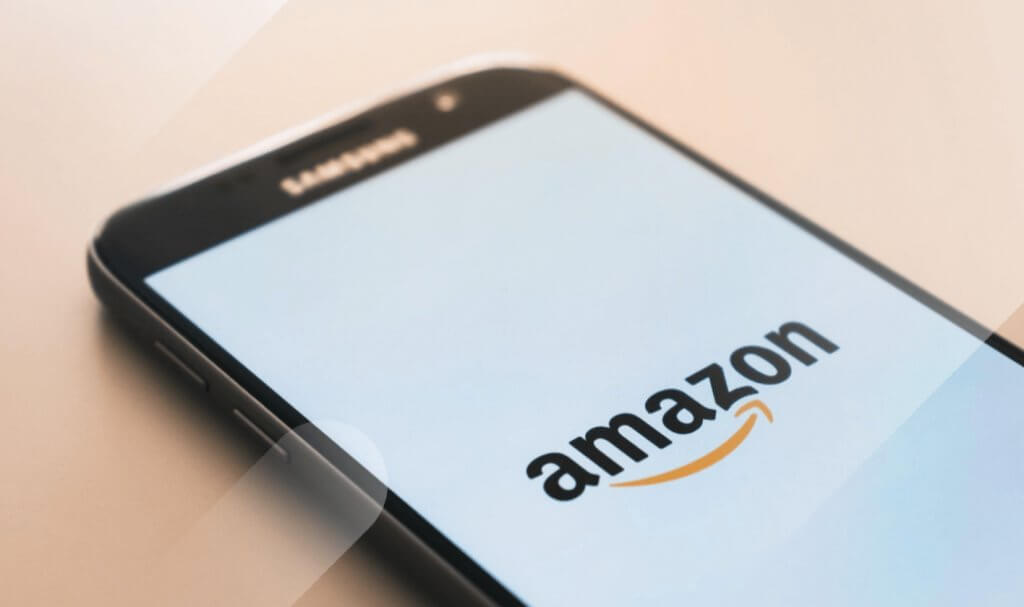 Investor Intelligence
Amazon Earnings Q4 2020: Here's What You Need To Know
January 28, 2021
| Updated August 2, 2022
This is a critical quarter for the eCommerce giant. 
Shares have already surged 75% over the last year, but analysts are bullish that further upside potential lies ahead. Indeed, Bank of America has just highlighted Amazon (AMZN) as a top long-term stock pick. The firm also boosted its AMZN price target from $3,650 a share to $4,000.
"Amazon was a COVID-beneficiary in 2020, but looking through tougher summer comps, we still see strong growth prospects with eCommerce penetration still low, a large uptick in fulfillment capacity, and ongoing shift to the Cloud," Bank of America explained. 
Wall Street is predicting that Amazon will surpass $100 billion in quarterly revenue for the first time ever.
So do Amazon's digital trends match this bullish outlook? 
Amazon's fourth-quarter earnings are scheduled to be released on Feb. 2 after markets close.
Ahead of the release, we used Similarweb's powerful alternative data to take a closer look at some of the main data points for 4Q20. Four key takeaways include:
Traffic stays flat YoY
Audiences shop around more
Conversion rate wobbles
Amazon pharmacy kicks off
Now, let's take a closer look:
 1. Amazon Earnings: Traffic stays flat YoY
In the third quarter, Amazon delivered impressive low 20s YoY growth in total visitor numbers. Bear in mind that's up from just 2% YoY growth pre-pandemic in 4Q19 and 1Q20. 
However, for Q4, Amazon's total YoY visitor growth stayed in the low 20s region. This may be disappointing to some investors who expected growth to accelerate from Q3 to Q3 –especially as there was a resurgence in cases and lockdowns resumed. 
Similarly, if we focus on monthly unique visitors – which refers to the sum of devices visiting amazon.com – AMZN delivered 12% YoY growth in 4Q (again, matching the 12% recorded during the third quarter).
Pro Tip: MUVs is an indicator of monthly active users (MAUs), which reveals the popularity, performance, and growth of a website. It is a critical metric for Amazon's quarterly earnings reports.
In short, expectations are high going into the print, but YoY traffic has flatlined from one quarter to the next. This leads us to ask: Are consumers burned out of shopping? Did stimulus delays in the U.S. play a role? Are we already stocked up? Are we just shopping elsewhere?
No doubt there are many reasons, but what we can know for sure is that Prime Day, Black Friday, and Cyber Monday were not enough to pull the quarter higher. Indeed, according to a report by the National Retail Federation (NRF), fewer online shoppers bought gifts in 2020, and those who did ended up spending less than last year.
This raises questions about how Amazon will perform during the current quarter, which doesn't have the benefit of such major shopping events. 
2. Audiences shop around more
Compared to other retailers, Amazon boasts a very engaged audience. One of the best ways to understand engagement is through analyzing audience loyalty. And arguably, a key sign of true engagement is if audiences are only visiting that one site. 
As we can see below, AMZN has a much higher proportion of visitors who exclusively visit its site (over 20%) vs. companies like Walmart, Target, and Costco (all under 10%). 
However, if we monitor audience loyalty over time we can see that consumers appear more promiscuous about where they are shopping in this third coronavirus wave. 
For instance, in the chart below 22.2% of visitors exclusively visited AMZN during Q4. But if we extend the timeline back to the last 12 months we can see that this number jumps to 23.9%.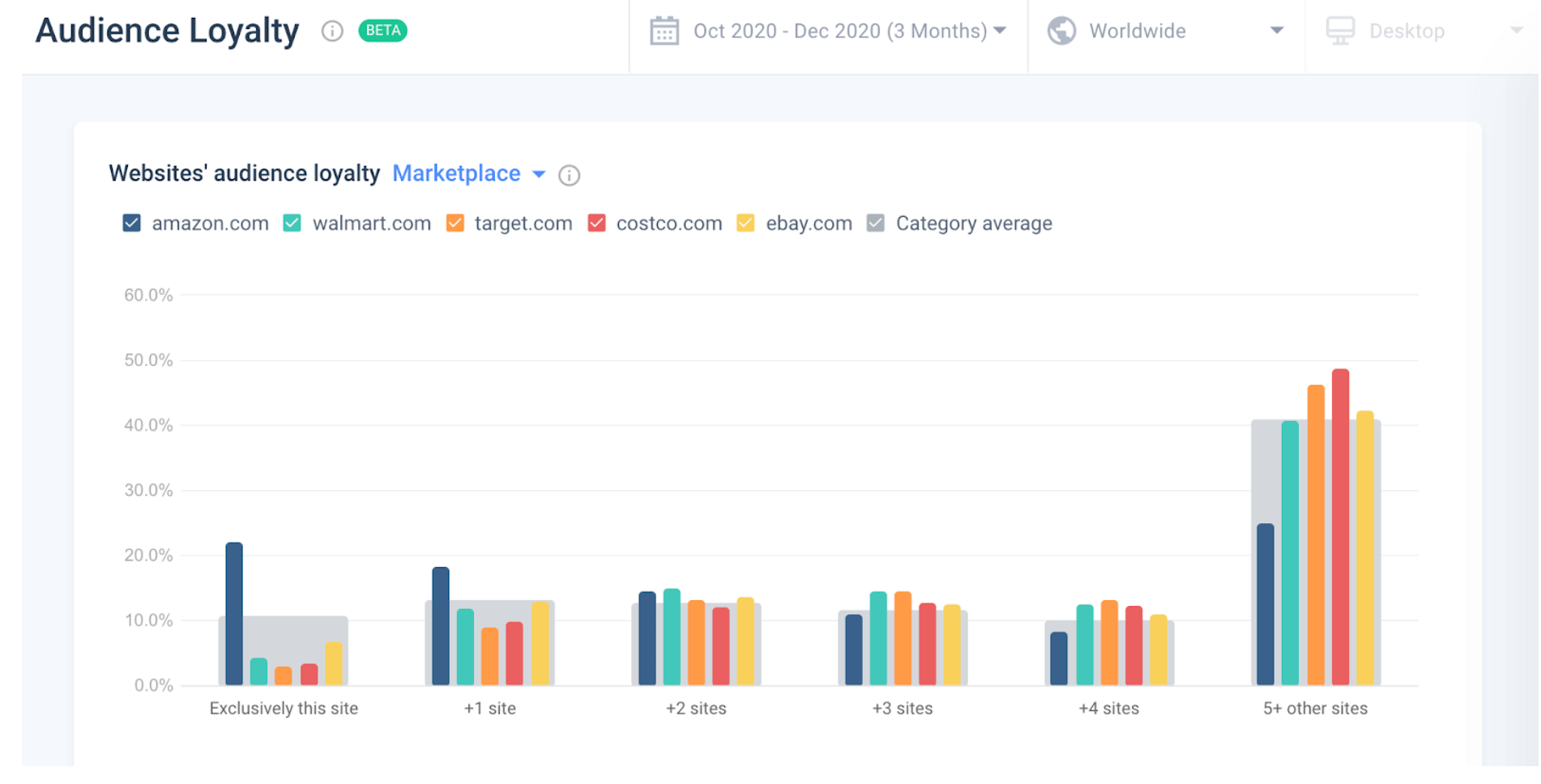 3. Conversion rate wobbles 
While Amazon displays one of the best eCommerce conversion rates compared to similar retailers, its conversion rate slipped in 4Q20 vs. 4Q19. This is very important as conversion measures how successfully a company turns traffic into transactions – and is, therefore, a key factor for revenue generation. 
Indeed, we can see that Amazon's conversion rate dropped from an average of 9.98% in the fourth quarter of 2019 to 9.15% in the fourth quarter of 2020. Most notably, in December 2019 AMZN recorded a 10.6% conversion rate; in December 2020 that number fell to 9.51%. 
There is also a stark YoY difference for November (the month of Black Friday and Cyber Monday) of 9.54% in 2019 vs. 8.86% in 2020.
➤  Start using alternative data to make better investment decisions now.
4. Amazon Pharmacy kicks off
During the fourth quarter, Amazon launched its online pharmacy business, pharmacy.amazon.com. 
According to AMZN's press release, "customers can now purchase prescription medications through the Amazon online store – convenient and reliable access, without leaving home." They can also enjoy significant discounts when paying without insurance.
The Street gave a very bullish take on Amazon's new healthcare venture. Tom Forte of D.A. Davidson told Bloomberg Surveillance, that: "Amazon needs these large global trillion-dollar opportunities to sustain their growth and their multiple." 
We can monitor the U.S. traffic to the new pharmacy website from its launch date on November 17. Our data show an initial spike on the launch to almost 300,000 visitors a day, after which traffic has remained under 100,000 visitors a day.
Given that Amazon has done such little marketing around this new venture, the current levels, while low, do at least demonstrate some pent-up interest from consumers. 
Amazon Stock Earnings: Bottom line
Although expectations are high for Amazon to continue soaring post-print, the digital data indicates a more complex picture than may be expected. Monitoring ongoing digital trends alongside traditional analysis is key to understanding the complete picture.
Similarweb tracks data in near real-time, so you don't have to wait for earnings season to see how a company is performing online. 
Find out which internet stocks are out-performing right now. 
This blog post is subject to Similarweb legal notices and disclaimers.
This post is subject to Similarweb legal notices and
disclaimers
.
Wondering what Similarweb can do for you?
Here are two ways you can get started with Similarweb today!