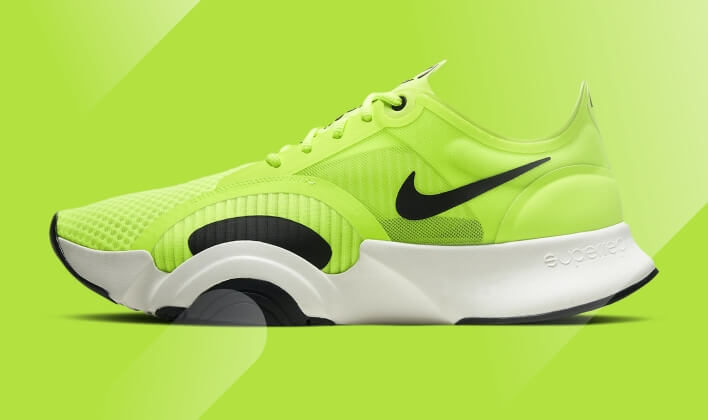 Investor Intelligence
Nike Pre-Earnings Insights: Is Digital Really The 'New Normal'?
December 16, 2020
| Updated August 2, 2022
Nike stock has climbed over 40% in the last six months. The S&P 500 is up 18%. What will happen after Nike reports its earnings this Friday?
This earnings season a key part of the equation is Nike's digital health. Here's why:
In its last earnings report in September, Nike reported that digital sales exploded by 82%. It also revealed that digital sales now account for at least 30% of quarterly sales- a target Nike had only planned to reach by 2023. These are tough comps to beat.
However, the sportswear giant is confident that this digital demand acceleration is here to stay:
"We know that digital is the new normal. The consumer today is digitally grounded and simply will not revert back," CEO John Donahoe said on the last earnings conference call.
CFO Matt Friend added: "Nike is recovering faster based on accelerating brand momentum and digital growth."
With this in mind, we used Similarweb's alternative data to take a deep dive into Nike's digital trends for the quarter. Do the digital data points support such bullish commentary?
To answer this question, we looked at:
Nike's monthly website traffic;

If this traffic is successfully converting into transactions; and 

Download trends for Nike's mobile app.
Website Traffic Is Spiking
Nike's website traffic is hitting new heights. It recorded a particular boost from October to November, after slashing prices for its Black Friday sale bonanza. 
Indeed, from September 2020 to November 2020, traffic spiked from 104M to 142M- an increase of 29%. And from the beginning of the year, web traffic is up a staggering 66%. That beats the 61% Adidas recorded during the same period, as well as ASOS (up 52%).
Web traffic is particularly important for Nike as investors are expecting poor physical store sales for FQ2: 
"We believe the strength in digital demand has been central to the recovery in North America as store traffic likely remained negative due to COVID (we are modeling NA -2.7%)" explains BTIG analyst Camilo Lyon.
A Last Minute Leap For Conversion 
One of the most exciting aspects of Nike's quarterly performance was its conversion rate and the number of converted visits. That's because conversion rate (i.e. the proportion of visits that ended up on a 'Thank You' page) feeds directly into digital revenue. 
As a result, the steep increase in conversion rate from October (at 3.2%) to November (at 5.1%) is a particularly bullish signal for the sportswear giant. 
This trend is even more apparent when looking at Nike's conversion rate vs its competitors. For instance, from September-November, Adidas's rate only improved from 4.2% to 4.5%. 
Similarly, Nike's number of converted visits more than doubled from 402,556 in October to 862,752 in November. The conclusion: Nike's Black Friday sale was a big success- and this should be reflected in the company's earnings report. 
App Downloads Exploded 83% In November  
Nike's bullish online picture extends to key mobile data points. 
Most notably, global unique app downloads exploded by 83% from October to 1.19M in November- as consumers rushed to take advantage of Black Friday's discounts. In comparison, Nike recorded just 630,615 app downloads in November 2019. 
In fact, at the end of November, Nike boasted one of the five most popular shopping apps on the Google Play Store, measured by download, and the sixth most popular app on Apple's App Store.
Now it's your turn. Generate unique insights into market-moving events.
This post is subject to Similarweb legal notices and
disclaimers
.
Wondering what Similarweb can do for you?
Here are two ways you can get started with Similarweb today!