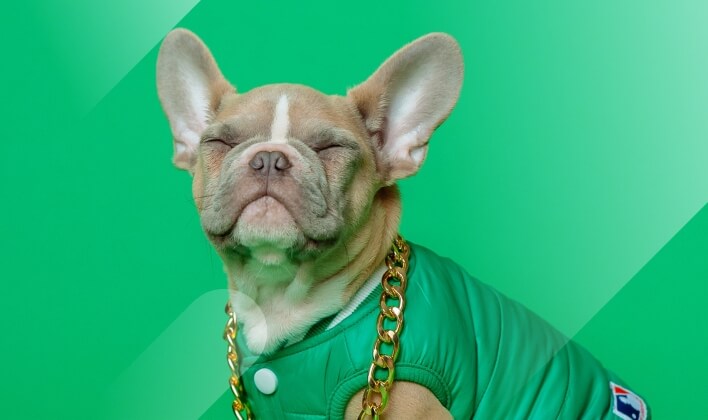 Investor Intelligence
Petco IPO Analysis: Share Price Has Stabilized, Is Now the Time to Buy?
January 18, 2021
| Updated August 2, 2022
Petco re-entered the public markets on 14 January, raising $864M, and its stock price was up 55%  in the moments after its third IPO.
The company is now trading on the ticker WOOF, and the share price has stabilized following its initial surge. Whether you participated in Petco IPO or not, we used alternative data to gain insight into the online health and performance of the company.
Key Takeaways:
Petco.com is experiencing strong YoY growth in monthly visits
The company has started to invest more in paid advertising since April, but maintains strong brand strength
Monthly visits
Monthly visits to petco.com in the U.S. are significantly lower than competitor chewy.com, however year-over-year (YoY) growth is higher for petco.com. In Q4 20, petco.com experienced 95% YoY growth in monthly visits compared to chewy.com that experienced 60% YoY growth.
In Q2 20 Petco.com saw a huge jump in YoY growth of monthly visits, which set the tone for the rest of the year.
So, where is this growth coming from?
Petco's brand awareness
Petco has strong brand awareness, displayed by ~75% traffic coming directly and organically. However, the company has started to invest more in paid advertising since April, likely contributing to the strong growth in site visits.
An increase in site visits is one thing, but what we really want to know is whether Petco is making a good return on its investment in paid search.
Read the full analysis, including insights on Petco's conversions
This post is subject to Similarweb legal notices and
disclaimers
.
Wondering what Similarweb can do for you?
Here are two ways you can get started with Similarweb today!