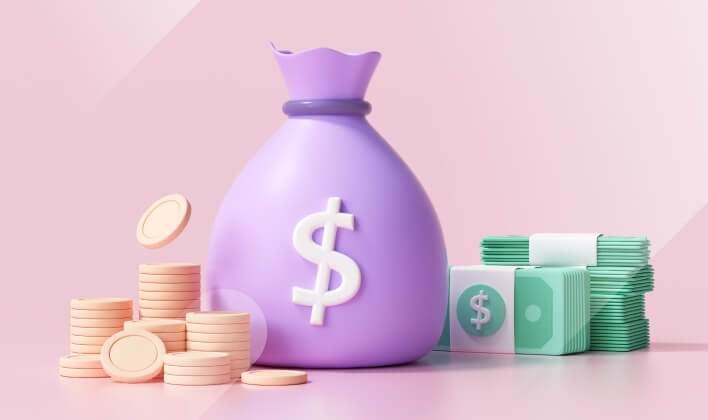 Investor Intelligence
Shopify Earnings: The Honeymoon Isn't Over Yet
February 9, 2021
| Updated August 2, 2022
Unsurprisingly, Shopify (SHOP) is a clear COVID success story. The company has been on a tear since the pandemic, which sent demand for eCommerce solutions through the roof. Indeed, total revenue in Q3 was $767M, a 96% increase from the same quarter in 2019. Shares in SHOP are now up 172% on a one-year basis. 
But can the company, which enables anyone to set up and maintain an online store, sustain such dramatic growth? Ahead of Shopify's earnings report on Feb. 17, we take a sneak peek into its key Q4 digital data points. For a company like Shopify, digital performance represents a powerful indicator of bullish or bearish consumer trends in near real-time.
According to our alternative data, SHOP is poised to produce another quarter of exceptionally strong growth in 4Q20. For 4Q20, the Street is modeling gross merchandise value (GMV) at $38.B, or 87% growth, a significant +20ppt sequential deceleration from the blowout third quarter. However, Similarweb numbers paint a more positive picture than consensus might suggest. 
Let's take a closer look:
Traffic to Shopify-powered domains and accounts on myshopify.com.

Retention from Shopify's temporary 90-day free trial promotion to new merchants and development stores earlier this year. The trial ended on June 1, 2020.

Trends for Shopify Plus, SHOP's premium offering for high volume, enterprise-level brands, and the performance of Shopify's own direct payment system, Shopify Pay.
Traffic to Shopify-powered domains
If we look at year-over-year (YoY) web traffic to Shopify-powered domains, including accounts on myshopify.com and self-hosted domains using Shopify tech, we can see that aggregated traffic remained substantially higher and relatively stable throughout Q4. 
So while there was a slight deceleration from October to December, the main takeaway is that traffic stayed at elevated levels. 
The '90-day free trial' effect
Shopify ran a temporary 90-day free trial promotion to new merchants and development stores earlier this year, which ended on June 1, 2020. 
"The extended free trial made it easier for new stores to get online fast and make sales, enabling many of these entrepreneurs to generate cash while their physical stores were shut down at the onset of the pandemic" commented Shopify President Harley Finkelstein on the company's Q3 earnings call.
Now the number one question for 4Q20 is whether the spring trial accounts SHOP initially converted in the summer stuck around for the holiday season. 
On myshopify.com, where we can better track the tail of those trial accounts, total active domain growth moderated from the May campaign peak but remained relatively stable. 
Account growth has decelerated, as expected following the company's extended free trial. 
Specifically, the number of accounts with more than 100 monthly unique visitors (which we consider as engaged, active, and revenue-producing), pulled back in 4Q20. 
Nonetheless, there is still a robust underlying trend with strengthening domain retention. The median number of visits per subdomain, or user frequency, remains near all-time highs. Given that user frequency is critical to SHOP's success, the overall picture remains bullish. 
Shopify Plus: Stronger and more connected
Shopify Plus accounts represent the lion's share of GMV, however, most of the variation quarter-over-quarter (QoQ) is due to trend shifts in smaller accounts (i.e. on myshopify). That was certainly the case in 3Q20. 
Still, Shopify Plus account growth remains critical for the company's implied GMV forecast. And luckily, as the graph below shows, trends in the quarter suggest a rather stable, and strong pattern.  
Of course, a key issue for Shopify going forward is how well it can leverage the surge in merchants. SHOP will need to be able to scale this into a vast integrated network of payments, shipping, and fulfillment. 
As Oppenheimer's Brian Schwartz wrote when he upgraded SHOP from hold to buy: "We believe the Shopify story is unique within the software category because the business has an opportunity to become the complete technology stack for brands from the smallest SMB to largest global brands driving potentially hundreds of billions of dollars in GMV through the Shopify Platform."
And according to our assessment of referral traffic, the investments that it's making today appear to be gaining traction.
For instance, Shopify Pay users as a percentage of the total, which is a significant driver of take-rate, reached an all-time high in 4Q20.
Here take-rate refers to Shopify's credit card rates/payment processing rates for online transactions. For instance, in the Basic Shopify payments plan, the rate is 2.9% + 30¢ USD. 
Perhaps equally important for long-term success, the percentage of Shopify Plus and self-hosted domains with Shopify Pay integrated into checkout also reached an all-time high in 4Q20, and is approaching half of all self-hosted merchants. 
Shopify stock earnings bottom line 
Shopify is poised for another strong quarter, though some deceleration from the blowout 3Q20 is to be expected. 

Account growth has decelerated, as expected following the company's extended free trial, but user frequency remains high. Better user engagement is contributing to a notable improvement in domain retention. 

Shopify Plus account growth remains steady, and a record percentage of users are paying with Shopify Pay, while a record percentage of the company's merchants are integrating with the company's payment infrastructure.
Now it's your turn. Tap into unique insights for smarter investing now. Explore our stock market data.
Further Reading: Amazon vs. Shopify: Which Is Better in 2022?
This blog post is subject to Similarweb legal notices and disclaimers. It was written in collaboration with Jeremy Scott. 
This post is subject to Similarweb legal notices and
disclaimers
.
Wondering what Similarweb can do for you?
Here are two ways you can get started with Similarweb today!