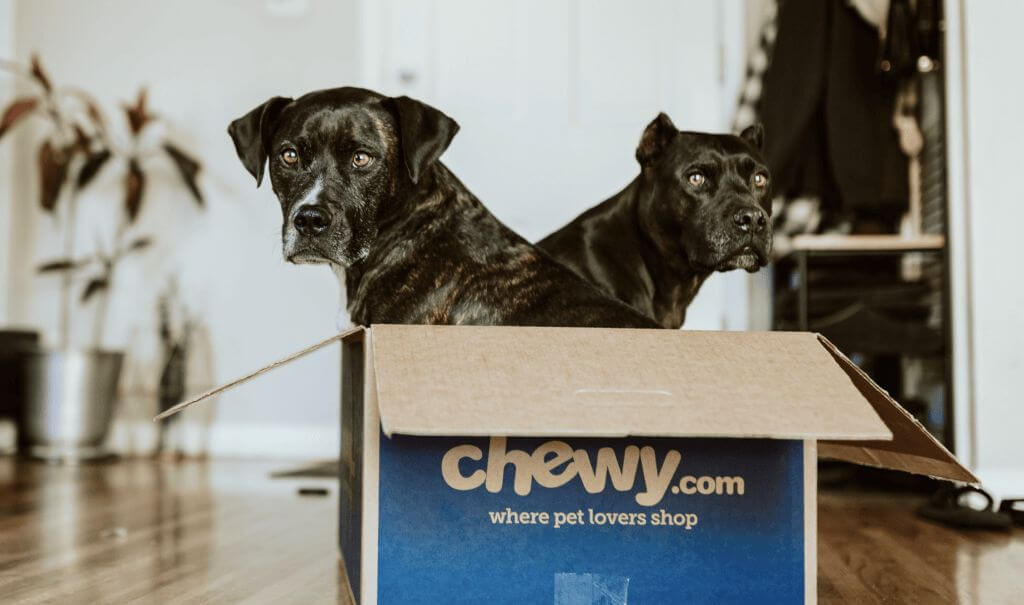 Investor Intelligence
4Q20 Earnings Wrap: PTON, ETSY, CHWY, TWTR, LUV
April 8, 2021
| Updated August 2, 2022
Similarweb's pre-earnings coverage highlights some of the market's most-talked-about stocks, from Peloton to Zoom. Thousands of investors are already using Similarweb's alternative data to better understand companies' performances before their earnings reports. 
The following is a Q4 recap showcasing the power of Similarweb's pre-earnings data.
Let's go:  
Peloton's revenue and user growth go hand in hand 
In our analysis of fitness bike maker Peloton, we saw substantial year-over-year (YoY) growth in U.S. monthly unique visitors to members.onepeloton.com. 
At the same time, our data showed that U.S. desktop monthly visits to support.onepeloton.com increased significantly in F2Q21 compared to the previous quarter and previous year. "This increase could be coming from an upsurge in new subscribers but it could also be the result of customers experiencing shipping delays," we wrote.
In its earnings report on Feb. 4, Peloton reported that its Connected Fitness Subscriber count grew by 134% YoY.  This was in line with the digital data we tracked before the earnings print. 
But shares fell after the company warned that COVID-19-related delivery delays would "continue to present challenges to returning our delivery times to pre-pandemic levels," impacting future earnings.
Etsy maintains momentum
According to Similarweb estimates, global outgoing traffic to PayPal from etsy.com, which is a historically strong directional indicator of total marketplace revenue, accelerated sequentially in 4Q20 and was up 166% YoY. 
Our Etsy 4Q20 data was also cited in a report by Jefferies analyst John Colantuoni. 
"Traffic to Etsy's website rose an average of nearly 96% in November and December, according to SimilarWeb data, which Jefferies says is the highest level of monthly growth it has recorded from the company over the past two years," stated The Wall Street Journal. 
In its 4Q20 earnings report, Etsy announced that its total marketplace revenue increased quarter-over-quarter (QoQ) and was up 150% YoY. The key takeaway: The traffic data indicated a positive trend, which the Q4 earnings report then confirmed. 
Download free digital metrics guide
For more on using alternative data for your earnings forecasting download our guide on key digital metrics per sector.
Chewy reports robust 'pet parent' additions
Similarweb estimates showed that global desktop unique visitors to chewy.com, a historically sound directional signal of growth in active customers for Chewy, increased consecutively for the fifth straight quarter in Q4.
Ahead of Q4 results, Wells Fargo analyst Brian Fitzgerald reiterated a Buy rating on Chewy. The analyst referred to Similarweb data, explaining that: 
"Despite 3Q strength, our positive view on 4Q and evidence that CHWY's online dominance continues vs. pure-play competition (Petco/Petsmart)—per SimilarWeb, CHWY maintains 3x monthly unique visitors and website visits, and deeper engagement (CHWY visitors shop/browse longer), CHWY shares have entirely retraced the post-3Q rally, presenting an attractive entry point in our view."
Chewy reported full-year net sales of $7.15 billion, up 47% from fiscal 2019 net sales, boosted by robust customer growth. It added 1.4 million active customers in Q4, finishing the year with 19.2 million active customers.
Shares surged close to 10% in after-market trading after the report was released.
Twitter visitors rise, but only just 
On a global level, Twitter's unique visitor numbers rose 35% YoY in the fourth quarter to 900,349, only slightly higher than the third quarter's 34% YoY surge, according to Similarweb data.
Twitter reported that its total monetizable daily active users (mDAUs) grew by 5 million from the third quarter to 192 million but fell shy of analysts' expectations of 193.5 million. The user base was up 26.3% compared to a year ago.
Southwest's revenue continues to recover
Southwest's U.S. monthly total website visits, as seen by Similarweb data, declined by 47% YoY in Q4, making it the third straight quarter our data showed a sequential uptick in growth rates (as the decline was less than in the previous quarters).
The company's 4Q20 earnings announcement revealed a third consecutive quarter of sequential improvement in operating revenue declines for the airline, with operating revenue down 65% YoY.
"Southwest Airlines remains America's sweetheart and has outperformed peers because of its focus on domestic routes" Similarweb's lead travel expert Alisha Kapur recently told Yahoo Finance.
Learn how you can make better investment decisions with Similarweb
Similarweb tracks over 100 million websites, and 4.7 million apps. The result: We provide traffic data for every company and industry that has an online presence. This enables us to generate valuable insights into a company's key metrics, covering everything from conversion rate to audience loyalty. 

This post is subject to Similarweb legal notices and
disclaimers
.
Wondering what Similarweb can do for you?
Here are two ways you can get started with Similarweb today!