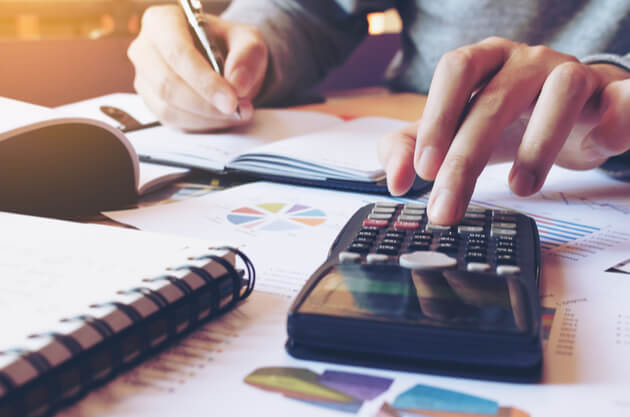 Marketing Intelligence
Financial Industry Keywords – A Yearly Analysis
September 5, 2017
| Updated August 4, 2022
Understanding consumer interest in financial products is key to building a well-rounded financial marketing plan. This week, we analyzed the most commonly used keywords bringing traffic to popular financial advice site – bankrate.com. With these insights, companies in the financial industry can tailor messaging to consumers' interests throughout the year, delivering the right content at the right time.
Competing with the other giants in the Personal Financial Management space, such as creditkarma.com and mint.com, bankrate.com only receives 12% of the traffic to the top 10 sites but is still becoming a trusted source for financial advice. In contrast to some of its competitors, bankrate.com focused on an SEO-heavy digital marketing strategy, receiving 63% of its 17M monthly visits through organic search. Branded search only makes up 6% of the site's search traffic. Beyond making bankrate.com an interesting use case for financial SEO strategy, this also means that the site provides an excellent data set for finding out consumers' financial interests throughout the year.

Popular Products in the Financial Industry
One of the most popular product groups on the site is calculators – for helping lenders calculate their mortgage returns, cost of living and other financial calculations. Looking at site traffic related to these types of searches provides similar results: 39% of search traffic to the site comes from keywords containing the word calculator. This traffic is coming to the site mostly through SEO, with 94% of calculator-related traffic arriving organically.

A further look at the type of products bringing traffic to the site, we find that searches related to mortgages bring the site 28.5% of its search traffic, followed by general loan-related keywords at 12.8% and auto loans at 11.1% of search traffic. Interestingly, some of the products featured on the company's home page are not showing up as prominently searched items – CD rates, savings, checking, and credit cards.
A Yearly Analysis
Using Similarweb, we can find which keywords are trending throughout the year. The graph below highlights seasonal trends in traffic to bankrate.com, as they relate to the various products offered.

This graph shows each keyword group's monthly traffic share, highlighting months in which traffic share is above its yearly average. This provides an indication of the product's relative popularity at various months throughout the year. For example, interest in mortgages is relatively stable throughout the year, fluctuating by up to 10%, with peak interest during the months of August and November. Loans also show generally stable traffic, though gradually increasing throughout January – May, and remaining high during the summer months, while auto loans are more popular in August and December. In contrast with other popular keywords, traffic related to tax services fluctuates significantly throughout the year, peaking at 7.5% of the site's search traffic in April, before dropping by more than half in May.
This post is subject to Similarweb legal notices and
disclaimers
.
Wondering what Similarweb can do for you?
Here are two ways you can get started with Similarweb today!