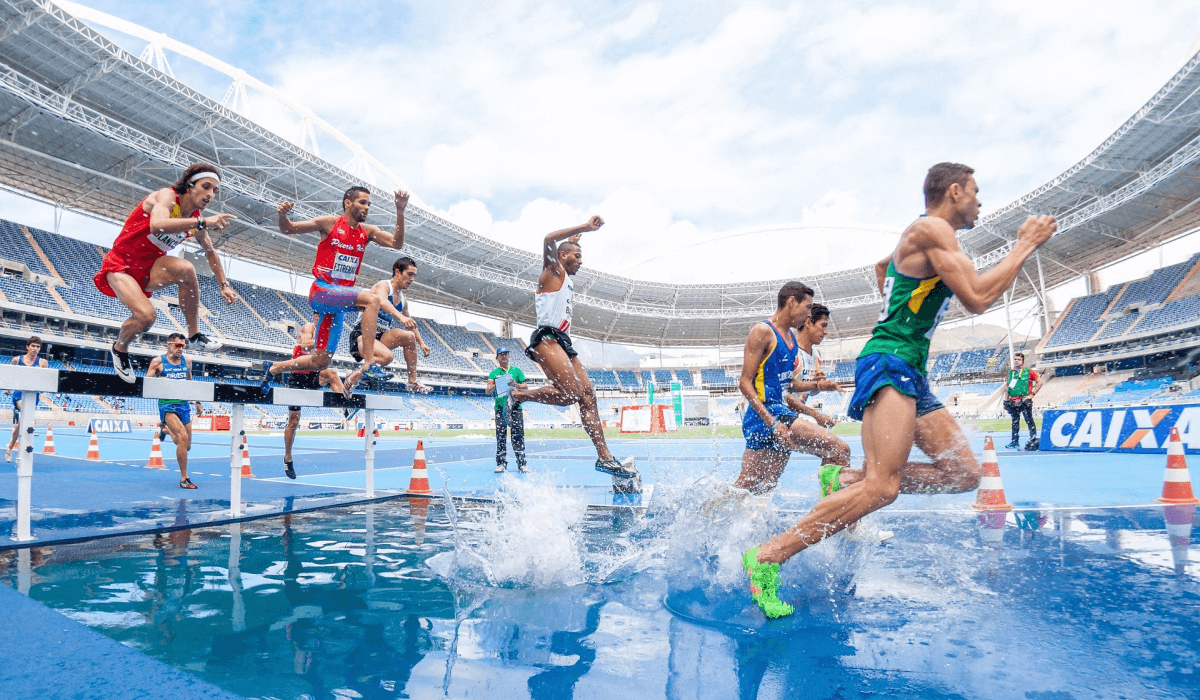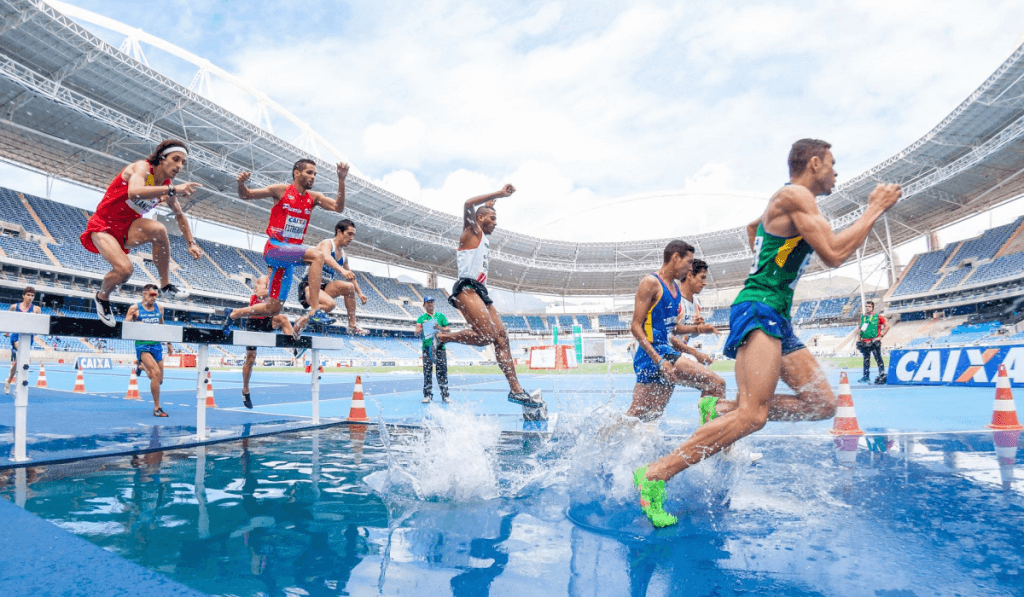 Research Intelligence
How to Drive Business Action With Competitive Intelligence
January 10, 2022
| Updated October 11, 2022
On the field, professional sports are the pinnacle of competitive achievement. And world-class athletes, like Michael Jordan, could teach you a thing or two about winning off it, too. After all, "Talent wins games, but teamwork and intelligence win championships".
Make no doubts about it, winning is a team sport. Competing in such a pressurized environment takes collaboration and insight across all levels – and learnings apply on and off the field. 
The same goes for the boardroom. As a strategic leader, how do you evolve competitive intelligence to change the game and gain an unfair advantage over your rivals?
Marginal gains are the difference between players and world-class champions
Most players have similar training and sleeping regimes. But gold medalists, champions, pay attention to the extra 5% or 10% they can optimize, and that makes all the difference. Such tiny margins can help them dominate.
In business, going from an 'average' player to your industry's ultimate competitor also involves tiny margins. You may already have a competitive intelligence program, but if you want to be a G.O.A.T (Greatest of All Time) you need to up your game and use data and insights to react and anticipate your competitive strengths against your rival's weaknesses. 
Ready to start outperforming the competition? Here's how the Similarweb Digital Suite Ultimate package can help you accelerate your competitive strategy. 
Up your competitive game in 4 steps
Similarweb's premium features provide insights so powerful they will change how you tackle your key business challenges and help you build a plan to compete harder than ever.
1. Size up your competitor's team to analyze the impact of their overall performance 
Going for gold doesn't just happen on the field. It takes preparation, like sizing up your nearest competitors, drilling down the performance of their players to get the full picture. 
By breaking down each player's key performance metrics, then aggregating them into a single view, a coach can easily assess an entire team's strengths and weaknesses. 
You can take a similar approach to win in the digital world, and size up your opposition to understand their total global digital footprint with Company Analysis. 
The challenge for many business analysts is it's not easy to build a single view of their competitors by analyzing total traffic and engagement data. 
Imagine the senior executive team asked you to present your eCommerce strategy to increase market share by 5% in Europe. Without a tool like Company Analysis, you wouldn't be able to quickly benchmark your company's performance to your rivals – because each country has a local website, and some have multiple subdomains for eCommerce transactions. 
But with a unified view of your competitors, you can quickly define any company based on the multiple websites or domains it owns, and reveal its total digital reach and performance. This way you can confidently choose a competitive strategy to win across key metrics and increase share in markets where opportunities lie.
BUSINESS OUTCOME: Identify opportunities to win digital traffic share by benchmarking the aggregate performance of your key rivals and accurately analyzing their digital performance.
2. Compare scores 'apples to apples' to see how you stack up
One of the highlights of a major athletics tournament is the decathlon, which consists of 10 track and field events – pole vault, high jump, long jump, javelin, shot put, discus, 110-meter hurdles, then 100 meters, 400 meters, and 1500 meters races. 
The goal for athletes competing in the grueling two-day event is to achieve the perfect score of 1,000 points in each event, for a total score of 10,000. Those who go the extra mile, and benchmark their scores 'apples to apples' for each event, have a unique advantage when preparing for future tournaments.
The same is true for business strategists who need to benchmark their digital performance against key rivals and emerging players, but don't have the tools to break down and isolate website traffic to take their analysis deeper. 
By leveling up with Segment Analysis, you can access insights so powerful they transform your strategic business decisions. Do you want to know how a competitor's brand or business line is performing on a top retailer's website? What about specific trending topics across global and regional publishers? 
Segment Analysis is a strategist's secret weapon when it comes to revealing competitive performance. It enables you to slice and dice websites into business lines, brands, or topics for an 'apples to apples' comparison so you can dive into granular and accurate insights to make better recommendations for your business. 
BUSINESS OUTCOME: Make smarter business decisions by analyzing business lines, brands, and topics across websites to reveal page-level traffic so granular and accurate that you can benchmark performance 'apples to apples'.
3. Focus on win rates and conversion goals to improve key performance metrics 
The relay is one of athletics' most technically challenging events. The passing of the baton from player to player requires perfect timing, and if it's dropped mid-change over? It's game over. 
By focusing on marginal gains, the team increases their speed, improves their conversion rate, and their overall performance. 
Using a similar strategy, business leaders that focus on the money and optimizing conversion rates go from hitting their commercial targets to smashing expectations. If you don't understand conversion rates and how you compare to your key rivals, then there isn't any value in driving traffic to your website in the first place. 
But without the conversion benchmarks to compare against industry leaders and rising players, it's hard to know whether your product is flying off the digital shelf or lagging behind. 
What if you could track conversion rates, whether that's check-out pages or new subscriptions, to help you remove digital blindspots? 
Conversion Analysis uncovers how your company is performing against the competition so you can identify where to optimize your channel strategy and ultimately improve bottom-of-the-funnel metrics. 
Read more: Conversion Analysis: How (and Why) It's Crucial for Your Business Growth
By analyzing your competitors' best-performing marketing channels, you can learn what is (or isn't) working for them, and reveal their on-site search trends to maximize product or brand search terms for your own website. 
BUSINESS OUTCOME: Improve business growth and conversion rates by uncovering your key rivals' bottom-of-the-funnel metrics, plus optimize your on-site search strategy.
4. Continuously track performance and get alerts for major changes 
For many professional athletes, a personalized training plan that tracks performance is essential to stay on track and meet goals, and achievements. 
This is where everything comes together – from monitoring weight, diet, optimizing training schedules, and personal best scores – so true champions can benchmark themselves against the competition. By tracking and monitoring performance over time, they can spot marginal gains that improve their game. 
In the digital world, business leaders also need to track their own performance against their rivals to know how they're performing in the market. 
Competitive Tracking is the easiest way to keep tabs on your competitors' key metrics and monitor them against your own digital performance. It can even notify you of any significant changes in your competitive landscape, so you're always in the know.
It gives you a birds-eye view of your market, so you can benchmark your digital performance against your competitors and industry. And you can easily track digital market share over time, add website segments to compare overall website traffic performance, and track updates in one place. 
And you can get started today. We've just released an early version of Competitive Tracking, to supercharge your competitive intelligence. Go to My Trackers to set up your first tracker – whether that's your direct or indirect competitors or a list of mover and shakers you want to keep an eye on. 
Check out the smart insights to spot recent changes and make strategic decisions faster than ever. 
BUSINESS OUTCOME: Make faster, better strategic decisions by tracking your company's digital performance against the market (and competition) for continuous competitive monitoring, and react to recent changes. 
Become the ultimate player
Similarweb Digital Suite Ultimate package gives you the tools to set your strategy apart from other players so you can dominate in the ultimate game. 
Build an aggregated view of any company to teardown their digital strategy 

Analyze business lines, products, or brands to understand how your company competes against using 'apples to apples' benchmarks  

Discover where the money is and expose your competitors' conversion strategy to improve your KPIs

Implement an always-on competitive intelligence strategy so you can react faster to competitive changes and be one step ahead of your rivals 
Ready to level up your competitive game?
If you want to take your competitive analysis to the next level with the most powerful features in our ultimate packages get in touch with your account manager.
Don't have access to Similarweb? Sign up for a free trial or request a demo. 
This post is subject to Similarweb legal notices and
disclaimers
.
Wondering what Similarweb can do for you?
Here are two ways you can get started with Similarweb today!