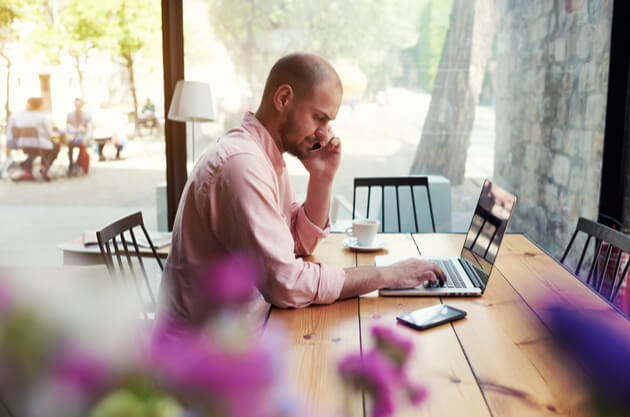 Research Intelligence
Finding Direct Advertisers for Publishers
September 13, 2018
| Updated June 22, 2022
Publishers benefit hugely from being able to map the direct advertising landscape for the competitors.
Categorizing outgoing links from a publisher reveals an actionable list of direct advertising partners.
Additional metrics such as engagement stats can contribute to a sales pitch by highlighting the value of a direct relationship for an advertiser.
We are continuing our look at Similarweb's solution for publishers. Last time we looked at the ways that publishers can identify the relative worth of competing ad networks. This time we are going to see how publishers can find out which brands are using direct advertising as part of their marketing strategy to help build a list of companies to target. Finally, we will show how publishers can build a successful pitch to sales targets by emphasizing the benefits of direct advertising on site.
Finding Direct Advertiser Leads – Outgoing Links from Buzzfeed
Buzzfeed is a great example of a publisher with a strategic focus on selling different direct advertising placements to a wide range of advertisers. Buzzfeed's top partner, based on outgoing links from the site over the past three months was amazon.com which received 13.5% of outgoing links. After Amazon, there were a number of well-known online retailers in the top 20 sites receiving outgoing traffic from Buzzfeed.
Comparing the past three months to the same period in 2017 reveals huge swings in the volume of outgoing links to retail sites from Buzzfeed. Some of the sites in the top 20 this year have increased the volume of traffic from Buzzfeed by several multiples while others, including Amazon, have maintained a steady number of the outgoing links that Buzzfeed generates.
Any of these retail sites which have significantly increased the volume of traffic they receive from Buzzfeed may become targets for other publishers looking to sell direct advertising on their sites.
But growth isn't enough by itself to prove the value we must also look at other metrics. Using Similarweb we can see that many of the top retail sites receiving traffic from Buzzfeed also saw an improvement in their engagement rates from referrals. While they also received referral traffic from other sites, you could make a strong case that a direct partnership with Buzzfeed helped contribute to a more engaged audience. Let's look at an example of this.
Insights to help Close the Deal – How Buzzfeed Works with Sephora
Drilling down into one of Buzzfeed's major retail clients for direct advertising, Sephora offers further insights into how a publisher can craft a pitch to a potential direct advertising partner. In the past three months, Buzzfeed has become the top referring site sending traffic to sephora.com, increasing this relationship, compared to the same period last year, while reducing Sephora's reliance on other publishers, like rstyle.me.
As Sephora has turned to Buzzfeed for a greater share of its referral traffic, there has been a pleasing increase in engagement across all metrics. It seems that the growing relationship with Buzzfeed has contributed to a general improvement in the stickiness of Sephora's site. This is the kind of demonstration that any publisher could make to another potential direct advertising partner to help close a new deal or to retain and build on an existing relationship.
This post is subject to Similarweb legal notices and
disclaimers
.
Wondering what Similarweb can do for you?
Here are two ways you can get started with Similarweb today!