 Research Intelligence
99 Market Research Questions You Should Be Asking
December 29, 2021
| Updated September 22, 2022
You wouldn't buy a house without first researching the neighborhood – and it's unlikely you'd take a job without doing your homework on your prospective employer. So why should starting a business be any different? Whichever way you look at it, asking the right market research questions makes sense as a first step: Even before registering your business's trademark or choosing a logo.
Do you want to gain a foothold in the market? Get to grips with the competition, or start thinking like your target audience? Introduce a new product or mobile app?
Whatever your goal, market research will help you understand all aspects of your industry, brand, potential customers, and rivals – good market questions can make a world of difference.
Below, we'll walk you through 99 questions to ask for market research to succeed in the digital world. We started out as a research intelligence tool, so we know our stuff when it comes to defining a market, mapping key players, marketing strategies, understanding trends, and target audiences.
So read on for all the questions your market research strategy needs – and how Similarweb can help you answer them.
How to choose market research questions
As we'll get to in a moment, there are a lot of market research questions – so how exactly do you choose?
The market research questions you pick will depend on where your business is in its lifecycle.
Pre-start-up – If you've not launched a business yet, and are just cultivating an idea – you'll want to start with some formal market research first. Then, and ask more general market research questions, and some targeted at start-ups. This will help you determine if there's a financially viable market, whether it has blockbuster prospects, or is better off left in the cutting room.
Early start-up – If you've just started out, you'll want to reach out to your target market with survey questions to help you tailor your products and services to them.
Established – If you've been around a little longer – and already have a few current customers – you'll want to learn more about how you can keep improving your customer experience.
Finally, you can look at questions to ask for market research that focus on competitor analysis. These aren't limited to any particular stage of your business's journey. After all, getting clued up on the competitive landscape is always handy – whether you've just entered the market or are one of its most established players.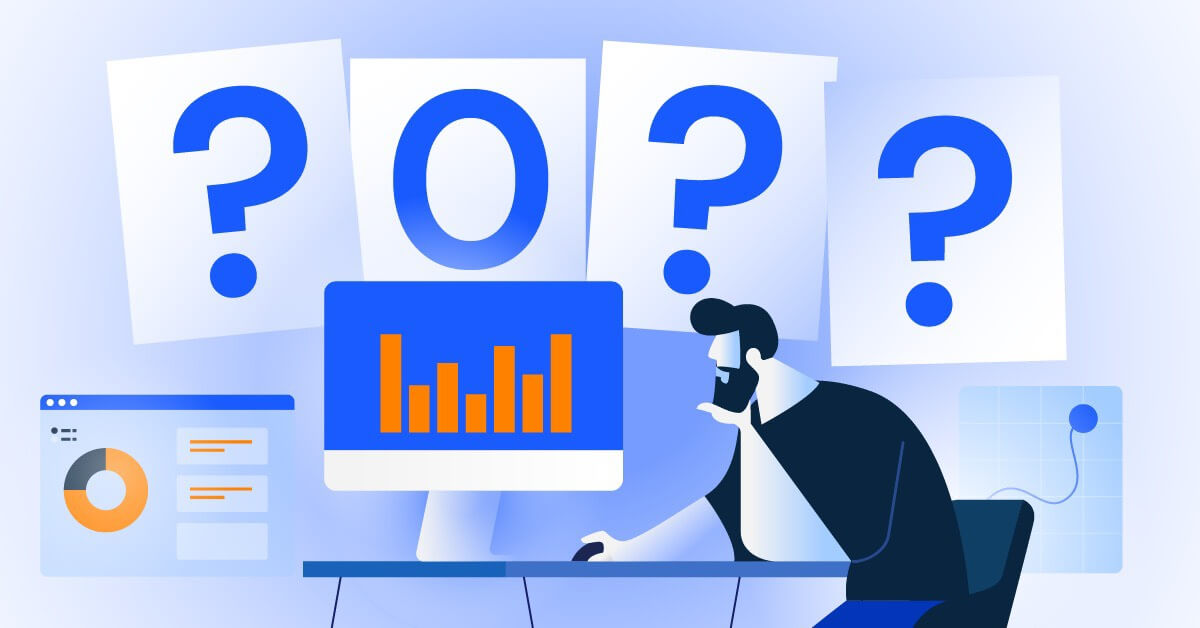 99 market research questions: discover, define, drill down
There's no need to limit yourself! The best types of market research should – and do – include general questions, as well as those addressing both existing and prospective customers. Indeed, an intelligent approach to market research should cover demographic questions, all the way to those that'll help you plan a product launch, drill down into your target market, and get the jump on your competitors.
Read on to see the best examples of market research questions in action!
Generic market research questions
These questions are most useful at the planning stage. They can apply to all businesses at any stage because markets shift, along with consumer behaviors, needs, and demands.
General market research is the process of figuring out how rich the soil is and whether the conditions are optimal to allow your business's roots to take hold.
Some general market research questions you should be asking include:
1. How large is my product's total addressable market (TAM)?
2. Will this market hold firm, or will it grow or decrease with time?
3. Are there already similar products or services out there?
4. If so, who's offering them? (see the competitor analysis questions below for more)
5. Who are my buyer personas?
6. What pain points does my product address?
7. How much market share is available for my business to take?
8. What external factors might affect the health and viability of my chosen market?
9. Which website demographics will I target?
10. Will I market my product internationally or target a specific geographical location or a single location (if so, why?)
11. Do I need to consider a website alone, or should I invest in a mobile app? (use mobile app intelligence to help to figure this one out)
12. Which suppliers or manufacturers operate in the space, and are they reputable?
13. Which marketing channels will I prioritize, and which affiliates or advertisers could I look to in order to expand my reach?
Market research questions for start-ups
Regardless of your sector, there are key things you need to establish before setting up a business. Read on to discover the fifteen market research questions all start-ups need to ask.
14. What is the total addressable market (tam), serviceable available market (sam), and share of market (som)?
Helpful: Find out how to calculate your tam, sam, and som here, as we explain everything you need to know about market sizing.
15. What are the latest (and predicted) trends impacting your market?
16. Do you know who your direct and indirect competitors are?
Read through questions 71-99 for examples of market research questions to help you with this.
17. What's your USP in the market? What's the value-add that'll make you stand out?
18. What do your competitors charge, and will you charge the same, more, or less?
You'll also need to consider pricing models. For instance,  pay-monthly, annual subscription, or other?
19. Do you know how much people are willing to pay for a product/service like yours?
20. Can you trial your product or service with a beta group before launch to get feedback and/or testimonials?
21. What are the most effective marketing channels for businesses like yours?
22. How active are your customers and competitors on social media?
23. How will you onboard/welcome new customers?
24. Do rivals offer new customer or loyalty discounts?
25. What kind of customer support will you offer? Look at your rival's offerings and decide whether you want to stick with the same or do better.
26. Are potential customers driven by price, product, or service?
27. Are your competitors or market impacted by seasonal trends?
28. What opening hours and service level agreements (SLAs) will you advertise on your site?
Market research questions for a new product
Whether established, pre-launch or newly set up, you may need to ask specific market research questions for a new product launch. Whether you simply want to test the water with an idea or concept or go a little deeper to get clearer insights, these questions will help.
29. Is there a specific pain point your product will address? (if you have already identified an ideal customer, what kinds of things do they struggle with?)
30. Is there a demand for your product in the market?
31. Are there any opportunities to partner with other companies to get referrals for your product?
32. How do you plan to market and launch your product?
33. Will you release a minimum viable product (MVP) to market first?
If you do release an MVP or decide to offer a free trial to a select group of people, you'll need to follow this up with a survey or specific questions to get feedback around usage, benefits, and improvements. A few examples of market research questions like these could include:
34. Which feature of the product did you use the most?
35. What improvements would you like to see?
36. How much would you be willing to pay for this product?
37. Was the product easy to use?
38. Was there anything you experienced during the trial that may deter you from using our product in the future?
39. How often did you use the product?
40. Would you recommend this product to someone else? If yes, why? If no, why?
Market research questions for your target audience
Once you're sure there's a viable market for your business, it's time to drill down into that market – your audience and website demographics.
To begin, you'll want to ask your respondents a few demographic questions to understand the basics. These might include:
41. How old are you?
42. Which gender do you identify as (if any)?
43. What's your level of education?
44. What's your profession?
45. What's your household size?
46. What is your household income?
47. Which ethnic/cultural group do you identify with?
48. Where do you live?
49. Do you have any dependents?
50. What are your hobbies?
These questions provide  a top-level understanding of your target audience. So, you can then utilize psychographic segmentation to dig a little deeper. These inquiries are designed to draw out your customers' attitudes, lifestyles, likes, dislikes, motivations, and beliefs – particularly if they relate to your product or service.
The goal? To match your business with its ideal customer. Examples of these types of market research questions include:
51. Do you actively seek out new experiences or prefer to stick with what you know?
52. What do you most enjoy doing in your free time?
53. What was the last big-ticket item you purchased?
54. Have you ever boycotted a brand? If so, which brand – and why?
55. Which matters more when you make a purchase – price or quality?
56. Would you rather have more time or money?
57. How do you like to make purchases – do you prefer apps or web-based services?
58. How do you prefer to seek customer support?
59. What's your main source of information?
For a more detailed deep dive into the above, see our guide on the what and why of market segmentation – and how to become a pro at it!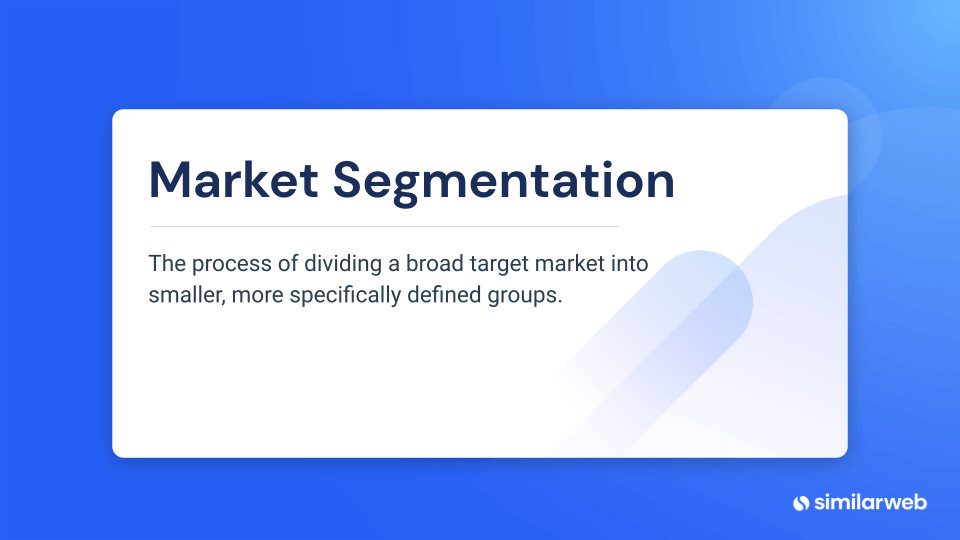 Market research questions for your customers
So, you've established the market for your product, nailed your target audience, and now… you've got customers! Congrats – that's a surefire sign that you're on the right track.
But simply having new customers isn't enough. To be truly successful, you'll need to maintain engagement, foster loyalty to your product, and keep your customers coming back for more – in other words, build your brand.
Fortunately, this is where market research can help. By asking your existing customers a few questions, you can find out what you're doing well, what you could be doing better, and – crucially – what your brand means to them. With this knowledge, you can do more of what your customers love, and identify key areas for improvement.
Here are some of the market research questions you can ask your customers to get useful feedback:
60. How did you first hear about our brand?
61. What made you choose us?
62. How long have you been a customer?
63. How would you rate your most recent experience with us?
64. Did we answer all your questions and requests for support?
65. Would you use us again?
66. How likely are you to recommend us to a friend?
67. What do you wish our product could do?
68. Do you believe our product is priced fairly?
69. What's the maximum you'd pay for this kind of product?
70. What do you like most about our product?
Explore our complete guide to audience development for more tips, tricks, and strategies around this type of customer analysis.
Market research questions for competitor analysis
Death, taxes, and…competition.
Yep – no matter how original or innovative your idea is, pretty soon, there'll be hordes of wannabes targeting the same space with similar products, and guess who they'll be targetting? Your customers.
So how do you keep your friends close and your competition even closer?
Well, a SWOT analysis is a good place to start. It involves swotting up on your business's strengths, weaknesses, opportunities, and threats. It's a heady mix of evaluating your business and the external factors that could affect it. So it's naturally a great place to get your competitor analysis and benchmarking off the mark.
You could also begin by asking yourself the following market research questions:
71. Who are our main competitors?
72. What are they doing that we're not?
73. What's our unique value proposition?
74. How much web traffic do our competitors receive?
75. Do they have a mobile app? If so, is it on iOS or android? How many monthly or daily active users do they have?
76. What's their bounce rate?
77. Which keywords and search terms do they target?
78. Which marketing channels do they prioritize, and how frequently do they advertise?
79. How do the backlink profiles of our competitors compare to our own?
80. Are our competitors seen as more authoritative in the space?
81. What kind of content do our competitors produce?
82. How do our competitors attract customers?
83. What are the unique selling points of our competitors?
84. What do our competitors charge?
85. What social media channels do our competitors use?
86. What kind of discounts and promotions do our competitors run?
87. Which sources and affiliates drive traffic to our competitors' sites?
88. How does our business model compare to those of our rivals?
Remember, your customers are a potential goldmine of information about your competitors. Reach out to your client base with the following market research questions:
89. Who do you seek advice from when shopping for this kind of product?
90. Are you loyal to a particular brand in the space?
91. If so, what do you love most about this brand?
92. Is there anything that this brand could do better?
93. How did you find the last product you bought in the industry?
94. Is there anything you see our competitors doing that you'd like us to do?
95. What's most likely to make you buy a product from another brand?
98. Can you tell us the top three things that made you choose us over a competitor?
99. What one thing matters most to you when deciding between brands that offer the same product?
You may also consider including some open-ended questions so you can hear from your loyal customers in their own words. Market research surveys are a great way to uncover and collect this type of data.
If you're unsure where to start, learn about the seven types of competitor analysis frameworks – and how to use them to get your strategy off the ground.
How to answer these questions with Similarweb
Now that you're armed with the 99 questions you need to succeed in your market research endeavors, how do you answer them?
Similarweb Digital Research Intelligence is a great place to start. With these tools (which you can try for free) you can effortlessly do market sizing, gauge your audience's loyalty and engagement rate, uncover mobile app intelligence for your market, improve your site's retention rates, and more.
In the same vein, Similarweb can also help you conduct that all-important competitor analysis. You can build a picture of which rival sites your customers frequent and form a data-driven understanding of why.
With Similarweb Digital Research Intelligence, you get an entire suite of market research and analysis tools at your fingertips. You can monitor your industry in real-time via a personalized dashboard with on-demand access to industry, company, and consumer trends. With a broad view across web and mobile app intelligence, you can clearly understand the digital landscape that matters to you (and your customers) most.
Don't just take our word for it, though. Check out what Similarweb can do for you today, and start tackling those big questions now!
FAQs
What is market research?
Market research assesses the viability of a product or service by reaching out to its target market. It can include primary research – such as interviews, focus groups, and questionnaires – and secondary research, like articles and white papers.
What is the best way to ask market research questions to customers?
Because they're quick to set up, relatively low-cost, and easy to use, market research surveys are a great tool to use if you want to ask a group of people market research questions.
What's the difference between qualitative and quantitative market research?
While qualitative data is typically mined through close observation with participants – such as in focus groups or face-to-face interviews – quantitative processes tend to involve larger-scale data grabbing. This could use forms, surveys, polls, or questionnaires to collect opinions en masse, often via emails or social media.
Qualitative data captures people's thoughts and feelings – the prevailing sentiment around a product or service. Its quantitative counterpart, however, is more concerned with the cold, hard facts. That could be traffic metrics, engagement levels, bounce rates: anything that paints a data-driven picture!
This post is subject to Similarweb legal notices and
disclaimers
.
Wondering what Similarweb can do for you?
Here are two ways you can get started with Similarweb today!