How does a business improve its products and services to better meet customer needs? The answer is to get to know your customers, of course.
Market research is an essential component of any business strategy. The right research tells you who your customers are, what they need and want, and what they expect from your business. While market research itself is extensive, knowing market research trends is almost equally important.
You might use a range of tactics to conduct your research – competitor analysis, engagement metrics, and audience analysis are a few places to start. But what if your tactics are no longer relevant to today's landscape in your industry?
Surely, you can't rely solely on in-person audience questionnaires and surveys as your entire strategy anymore. This isn't the 60s. We've evolved and so has the world, so you can't expect to use the same strategies forever.
That's where knowledge of trends in market research can help you. Let's cover some of the top market research trends for 2022 so you can meet your customers where they are and grow your business.
1. Artificial Intelligence (AI)
Businesses are blessed with massive amounts of data to analyze customer needs. But the vastness is a double-edged sword. How do you collect and analyze such vast amounts of data promptly while still conducting other essential business tasks?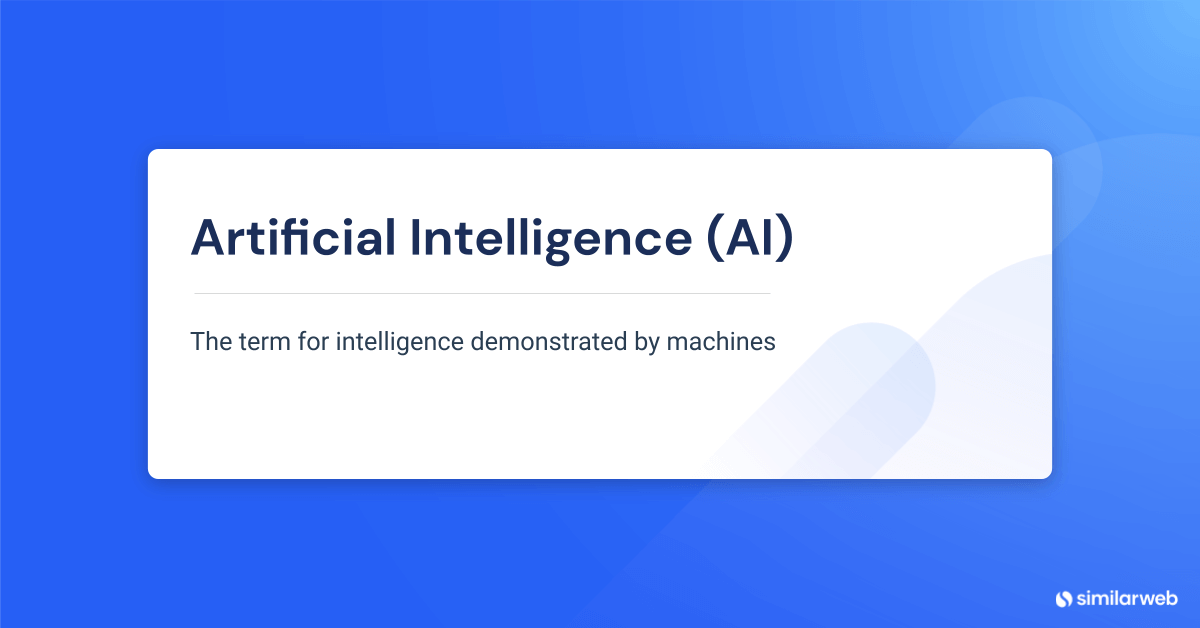 AI isn't one of the most recent trends in the market research industry. Companies have used it for the past decade, but it's simply becoming more vital as 2022 continues.
Human capital isn't enough to compile, organize, and analyze datasets from every possible source; that's where AI can help. AI and machine learning do the heavy lifting, saving you both time and money in labor costs. Imagine seeing deep insights across millions of datasets laid out for you within minutes. Magic.
On top of the improved efficiency, AI offers more room for innovation in the types of data you can collect in your research. Today, Emotion AI analyzes facial expressions, eye movements, voices, and other non-verbal cues to figure out how a customer feels towards something. These valuable insights can complement a customer survey – or replace it if it's found to be more accurate.
Innovator beware, though. AI isn't a complete replacement for human capital, it's a supplementary tool. You still need people to brainstorm growth strategies and apply insights to business day-to-day.
Bottom line? AI is one of the most important market research industry trends to scale your business and reach your customers, but use it in tandem with strong talent.
2. Mobile app intelligence
With the average person opening a mobile app 11 times per day, and over 90% of mobile time now being spent on apps – there's no doubt that apps can impact almost every business, in one way or another. The ability for organizations to monitor and track app intelligence is no longer a nice-to-have, but a must. The need for mobile app intelligence is rising across all industries, globally.  
With the ability to see web and app traffic together, it's easy to spot how consumer behaviors are changing: and it allows leaders and analysts to measure the impact of apps in their market. For those looking to rule in (or out) app investments, this provides the data needed to inform those decisions. With a complete view across the digital landscape, organizations can track how the new era of mobile-first consumers spend their time and money online. 
With technology driving increased demand for apps and disruptive start-ups entering almost every sector, rapid market shifts are fast becoming the norm. App intelligence gives people the ability to spot emerging threats and take action when and where it's needed. Without the complete picture, decisions around growth and strategy are only partially informed, which could impact outcomes further down the road.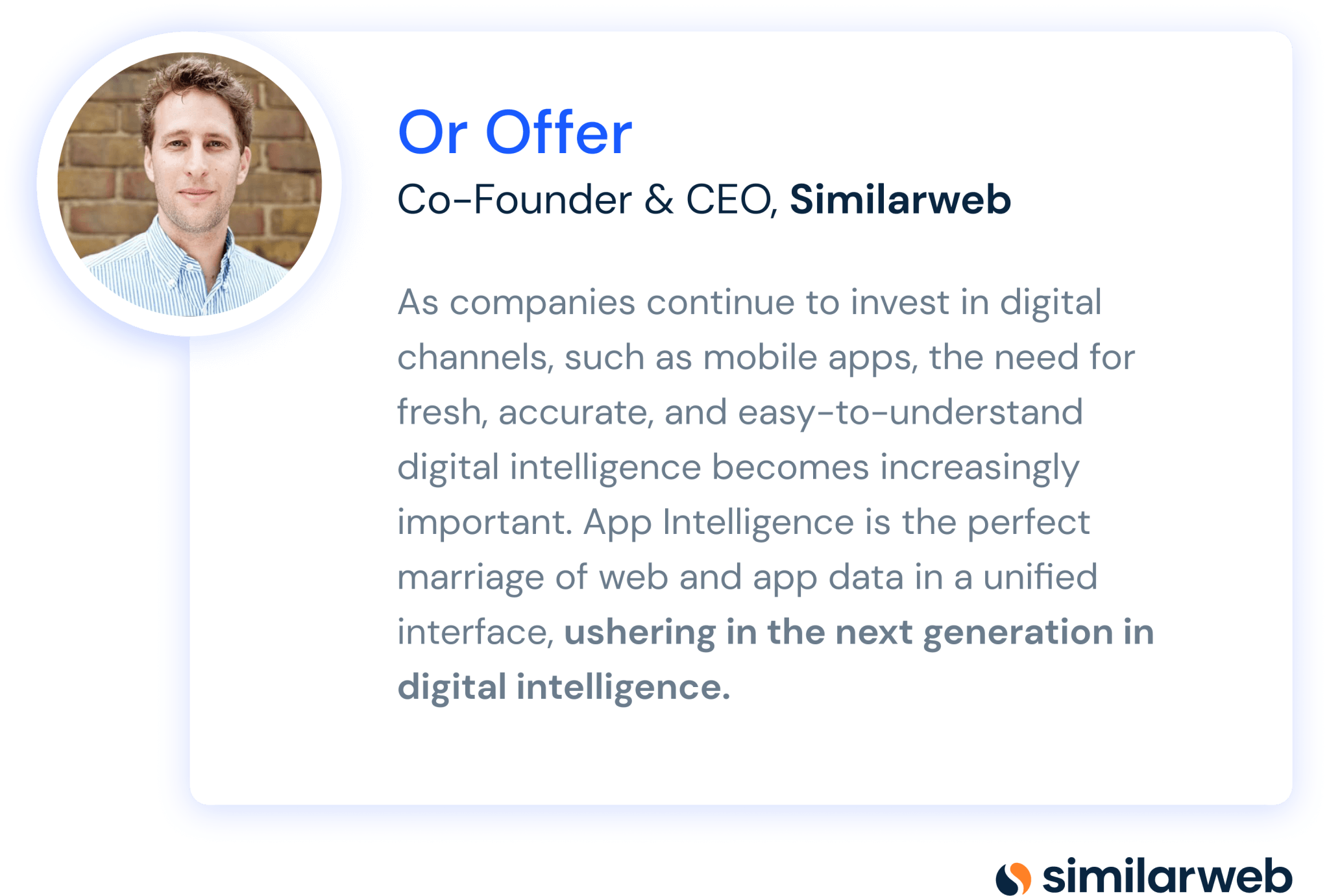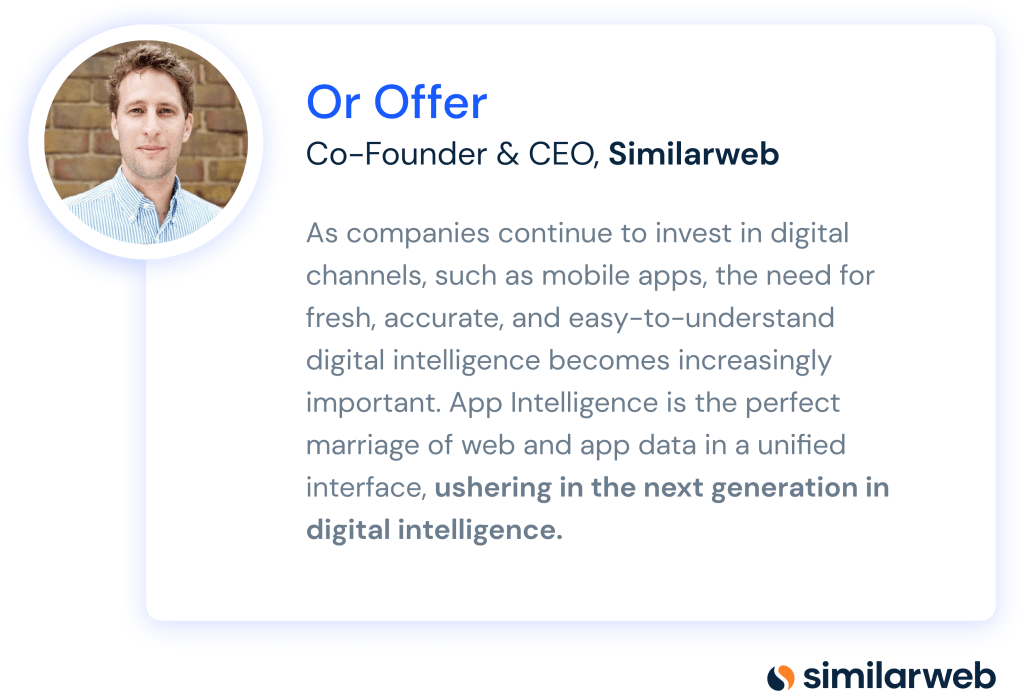 3. Humanity in the customer experience
Market research trends sometimes shift the type of data we collect from our customers. In 2022, it's not enough to capture technical markers like age, location, and gender. Today's customer expects a personalized customer experience, and you can't give it to them without knowing psychographic data. What's their attitude towards, well, everything? Are they introverted or extroverted? You also want to learn where their values lie and align yours with theirs.
After that, you use those deep personal insights to infuse more humanity into their experience. You might send a check-in email asking them if their last purchase helped them solve a problem. Or, you'll refer to them by name when your chatbot addresses them online. The result? Bigger shopping carts, higher sales, and improved profit margins, according to 40% of executives surveyed by Forbes.
4. Social listening
Social listening tools have been around for a while. So, why is social listening one of the latest trends in the market research industry? One reason is the emergence of the Metaverse, which may plug your customers online even more.
Another key qualifier is real-time. Real-time social media competitive analysis will set you apart from the competition. You should always be aware if your customers attribute your content to a negative social issue, for example.
Find actionable insights from online conversations and monitor social engagement metrics. Keep track of brand mentions of course, but also common search terms and phrases. Reminders and alerts will help you stay on top of the ever-awake social media landscape.
5. Inclusive research
ESG (environmental, social, and governance) is becoming a must for businesses, with government provisions of ESG growing to 74%. But the important part is the return – environment, social criteria, and ethical governance considerations add up to 63% in equity returns. One way to promote stronger social consideration is through more inclusivity in hiring and research.
Market research inclusivity is one of the latest trends in the market research industry. The truth is, old ways of market research didn't adequately capture a diverse audience. You can't use the same panel provider every time and expect diverse results. Nor can you ask the same survey questions and use the same demographic markers to categorize your audience.
Inclusive research requires curiosity.
Who are your unique visitors?
Which groups seem omitted from your analysis?
How can you uncover more diverse audiences with your current tactics?
6. Monitoring adjacent markets
You might not expect new trends in market research to include consideration of an entirely new market altogether. But COVID-19 showed us the importance of a business's quick ability to pivot, and you can't do that if you don't understand adjacent markets.
Pro Tip: Similarweb has the freshest data available to show you real market trends in almost real time so you can see what's happening before your competitors.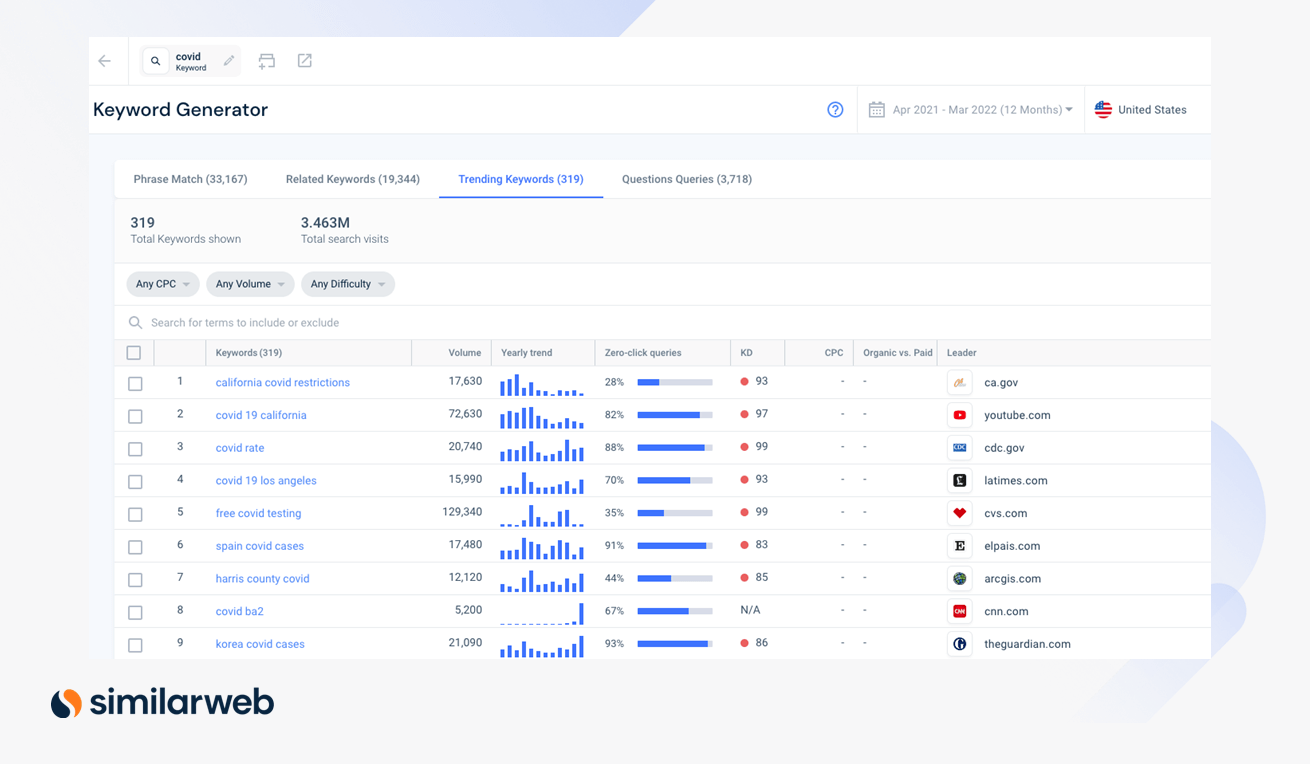 Consider this: A world event destroys your business. Your target audience can't afford your product anymore, or they don't need it. How do you recover? Maybe you focus on a new, niche audience. Or, you figure out how you can change your product offering to better meet your current customer needs.
Uber is a great example of a business that included adjacent markets in its research. While traditional ridesharing became less common throughout the pandemic, the adjacent food delivery market boomed – and Uber took full advantage.
Lesson to learn? When you conduct your market research, squeeze in time and budget to learn about customers in adjacent markets – it could save your business
7. Market-tech audits
How many platforms do you use to conduct market research? Martech continues to emerge with new companies offering the latest innovations – but that doesn't warrant jumping on all of them.
A market-tech audit is one of the most essential trends in market research today. The last two years have made it so easy to adopt multiple techniques and software to no avail – it's time for an audit.
Think about which solutions overlap in function. Are you doubling the work and struggling to cut out redundancies throughout your research? Is the tech you invested in to find efficiencies actually slowing down your workflow?
Dissect every solution and focus on ones that provide robust data analytics.
8. Consumer and brand value alignment
The latest generation of customers (Gen Z) cares about your brand identity and business values.
Today, customers want to invest in businesses with values aligned with their own. If your target audience values environmental sustainability, you better demonstrate that in your brand values and policies.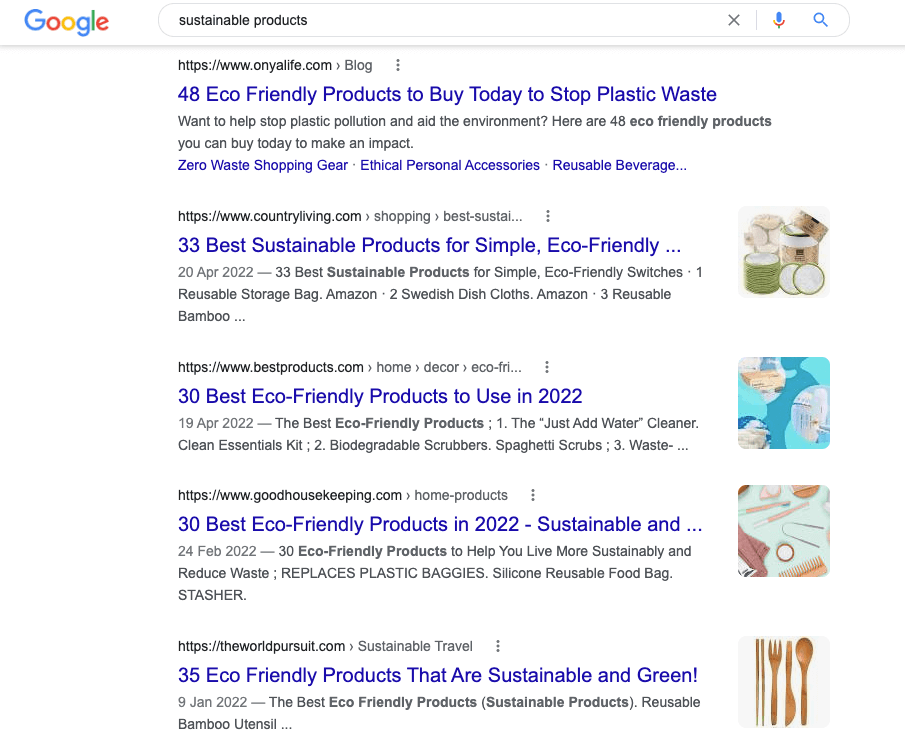 A fancy mission statement isn't sufficient. Customers will catch on quickly if your outward appearance doesn't match your daily operations. One way to keep up with this market research trend is with social listening. Keep track of how your brand values are being discussed on social media – maybe there's room for some revision, or a renewal of vows, if you will.
The result? Customer loyalty overdrive.
9. Automation and efficiency
Companies can find more efficiencies by hopping on market research trends of AI and market tech audits, of course. But there's more to automation than those two tools. AI helps you sift through more information to find insights, sure. But where else can you find efficiency?
One way is to cater to the mobile-first generation with shorter, smarter surveys. The average person doesn't have the capacity or interest to sit through a 30-question questionnaire. Find your mobile audience and give them the shortest, yet richest survey possible. You'll find more efficiency if you narrow down your data to the most important.
Back to AI. Market research isn't all exciting insights and analysis. A lot of it is tedious – collecting research, organizing and categorizing information, sending follow-up emails, and much more. The latest trends in market research demand that you automate these time-consuming tasks. Free up your time to do more meaningful work.
So, what does it all mean?
The latest trends in the market research industry echo slowly-building trends from the last couple of years as well as introduce completely new ways of conducting market research.
Here's the truth: market research has never been so exciting! Implementing AI, inclusivity, social listening, and humanity within strategies will take your market research to new levels. But without keeping track of market research trends, you can't use any of it to your advantage.
The solution? Leverage market research trends to propel your business forward. You'll find new customers and show your current ones that they're important.
This post is subject to Similarweb legal notices and
disclaimers
.
Wondering what Similarweb can do for you?
Here are two ways you can get started with Similarweb today!