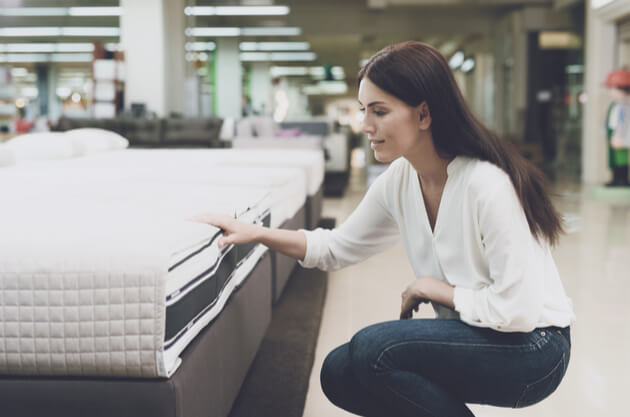 Research Intelligence
Mattress Wars – Disruptors vs. Establishment
February 6, 2019
| Updated June 22, 2022
Similarweb is starting a series of blog posts and white papers, focusing on industries where disruptors have entered the market and upended the status quo. We aim to explore, from consumer insights and investor perspective, the impact disruptors have on incumbent retailers, and the strategies and tactics used by both sides to tackle the perceived threat.
Our first topic will focus on the mattress wars. Mattresses, a $15B industry in the US, that, until 2014, featured limited brand awareness, high variability in price and quality, and was primary sold through a mix of local and chain stores. Enter the direct-to-consumer (D2C) mattress model, spearheaded by brands like Casper and Tuft & Needle, who offer a standardized product, at a fixed price, free delivery, and a 30-day return window. The disruption has spawned dozens of D2C mattress brands, with online retailers entering the space, and may have contributed to the largest mattress retailer filing for Chapter 11.
Mattress Traffic – Disrupting an Industry
In November 2018, traffic to these new retailers made up 43% of mattress category visitation, across brands and retailers – up from 38% in December 2017. Among the categories, it was the only notable improvement – up nearly 5 percentage points, while traditional brands lost 6 points of share and retailers (both eCommerce and bricks-and-clicks) gained just 1 point of share total.

A Fragmented Landscape?
The high number of mattress brands to enter the market, has not led to a large fragmentation in site visitation. In fact, the top five mattress brands capture 64% of mattress category visits to brand sites, comprised of four disruptors (Purple, Casper, Nectar, Saatva) and one more established retailer (Sleep Number) – all of which entered the market with a D2C model.

Traffic to mattress brand sites experienced significant growth between December 2017 and November 2018, with a 27% increase in total visits. Disruptor brands accounted for all of this growth and more, as they gained 46% traffic, and traditional mattress brands saw an 8.5% decrease in traffic. Among the disruptors, Purple, Casper, Nectar, and Tuck saw the most dramatic growth, while Saatva saw traffic decline. Tempurpedic was the only traditional brand to show traffic growth over this time.
Growth Strategies
One of the major questions surrounding disruptor mattress brands is the sustainability of their acquisition strategy. Currently, 23% of traffic for the top five disruptive brands, enters a site through a paid channel (display advertising or paid search).

A Focus on Paid Search
Paid search is the most popular paid traffic source, representing 14% of traffic, with all five brands significantly increasing focus on the channel in 2018. Purple, Nectar, and Saatva were the biggest beneficiaries, with a 3x increase in visits. A significant focus on paid search is on brand defense, as 78% of traffic comes from branded keywords. The top unbranded paid search keywords are primary generic mattress keywords (e.g., mattress, mattress in a box, best mattress) and maintain an average CPC of $5.75.

For insights about another popular disruptor, see our infographic on Nespresso's Path to D2C Success
Thanks to Eyal Steiner and Greg Malen for contributing to this post.
This post is subject to Similarweb legal notices and
disclaimers
.
Wondering what Similarweb can do for you?
Here are two ways you can get started with Similarweb today!