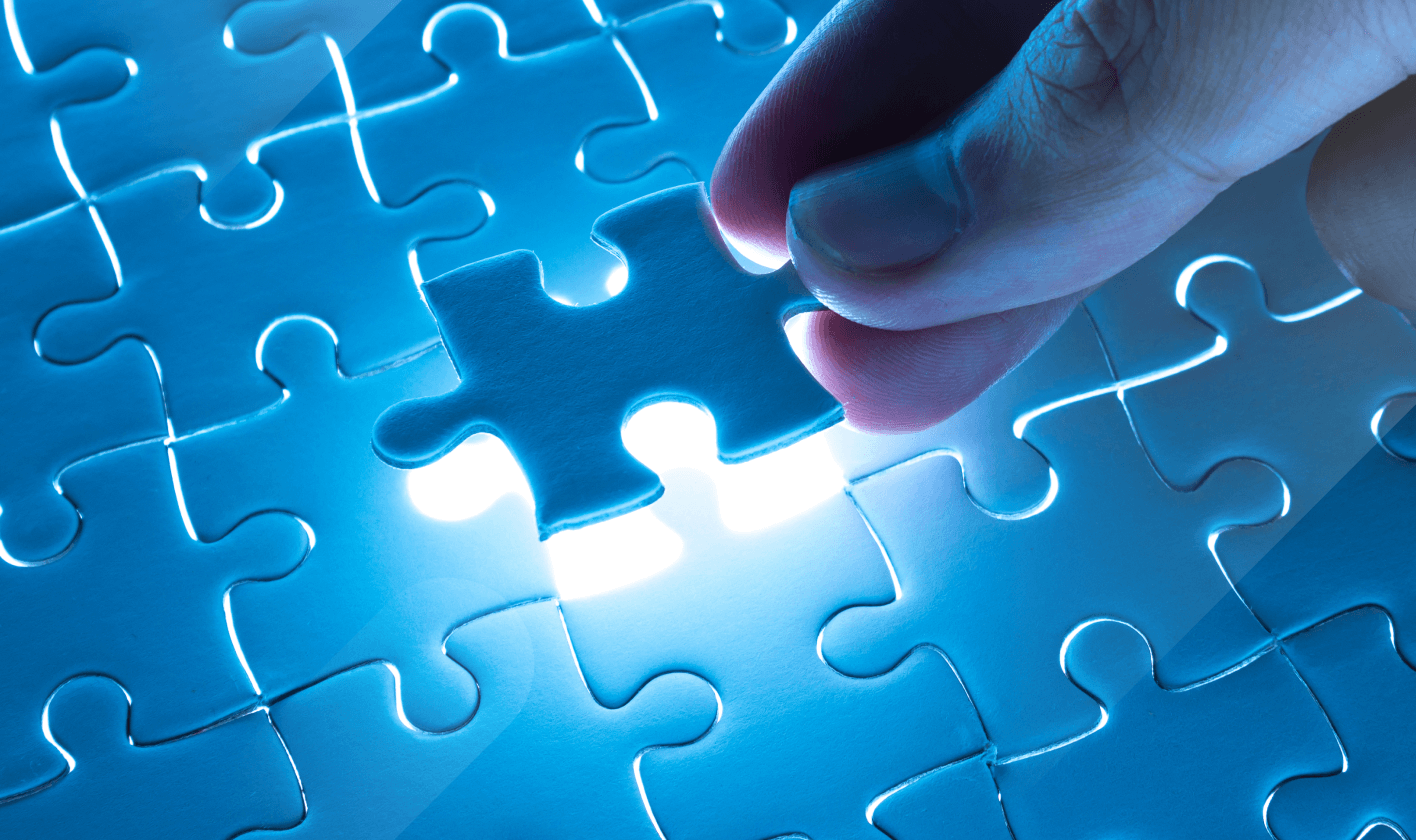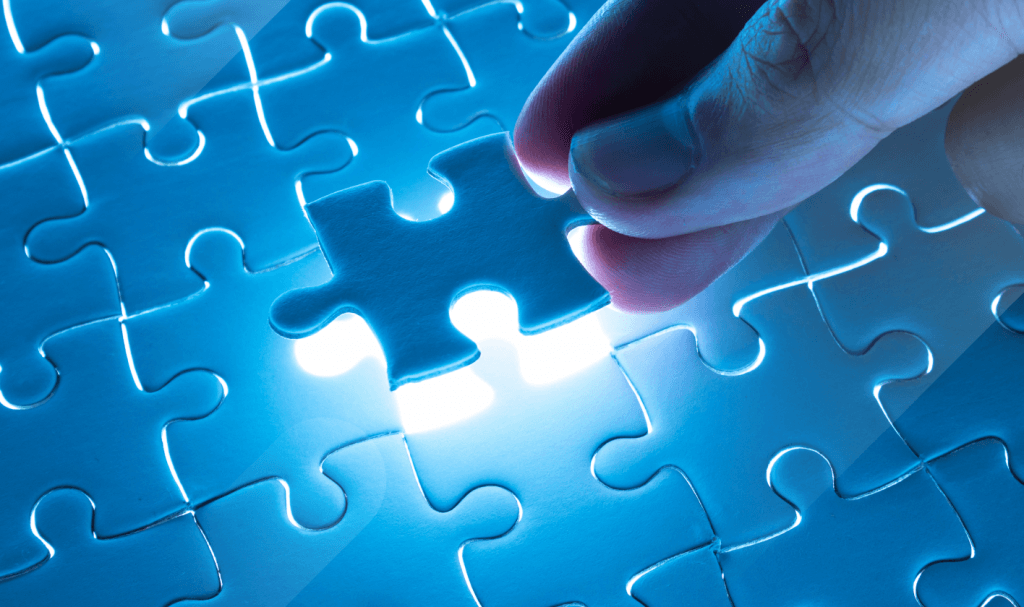 Sales Intelligence
What Is a Sales Strategy? Your One-Stop Guide to Sales Success
by Josh Rod
, Senior Solution Marketing Manager, Similarweb
11
Min.
September 14, 2021
| Updated September 13, 2022
The key to building a successful sales organization is a thoughtfully developed strategy. 
A sales strategy serves as a "single source of truth" or foundation that guides all of your sales processes and tactics. It's what gives your sales organization the power to achieve its goals in the most efficient manner possible, and determines how to accurately measure success.
In this article, I'm going to answer that burning question, What is a sales strategy? We'll take a deep dive into everything you need to know about foolproof sales strategies, what you need to build one yourself, and how to use sales intelligence tools to bring that strategy to life.
What is a sales strategy?
A sales strategy is defined as the processes and actions a sales organization adheres to in an effort to achieve their goals.
It's designed to inform sales teams how to position their company's offering, reach the right prospects, convert leads, and ultimately win over new business.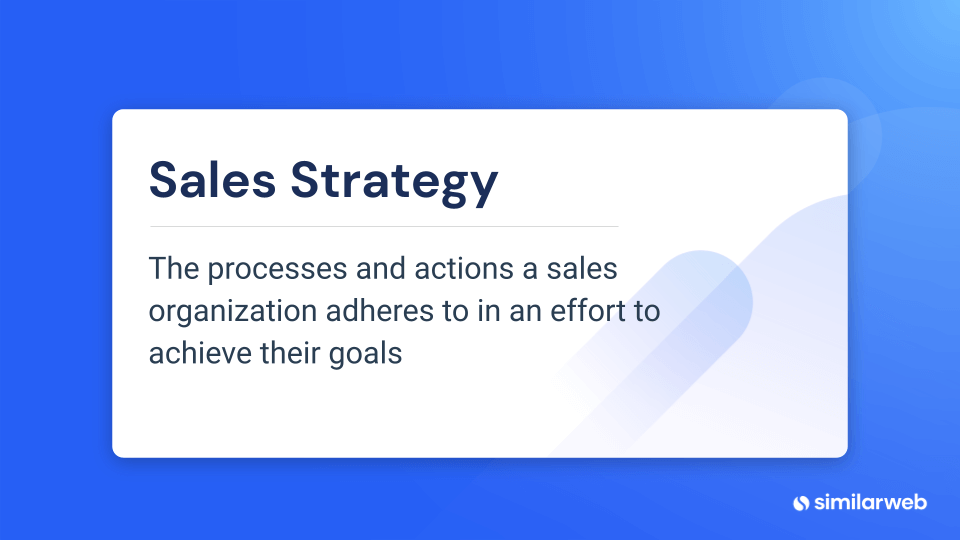 Crucially, a sales strategy isn't a one-and-done document that sales leaders just write, print out, and stick on the wall. Instead, it evolves amid shifting market trends, company goals, and the changing needs of the organization's talent. 
There are several types of sales strategies, but when designed right, a sales strategy serves as the compass that guides the whole Go To Market (GTM) team to success – whether Sales Development Representatives (SDRs), Account Executives (AEs), Sales Manager, or any other sales roles.
Who needs a strategy anyways?
Without an effective sales strategy, SDRs, AEs, and everyone else in the sales organization lack the guidance required to reach their full potential and maximize success.
Sure, it's possible to close deals without a sales strategy. But your work would be a lot easier, organized, and successful with one. 
Consider the following insights from a Forrester survey: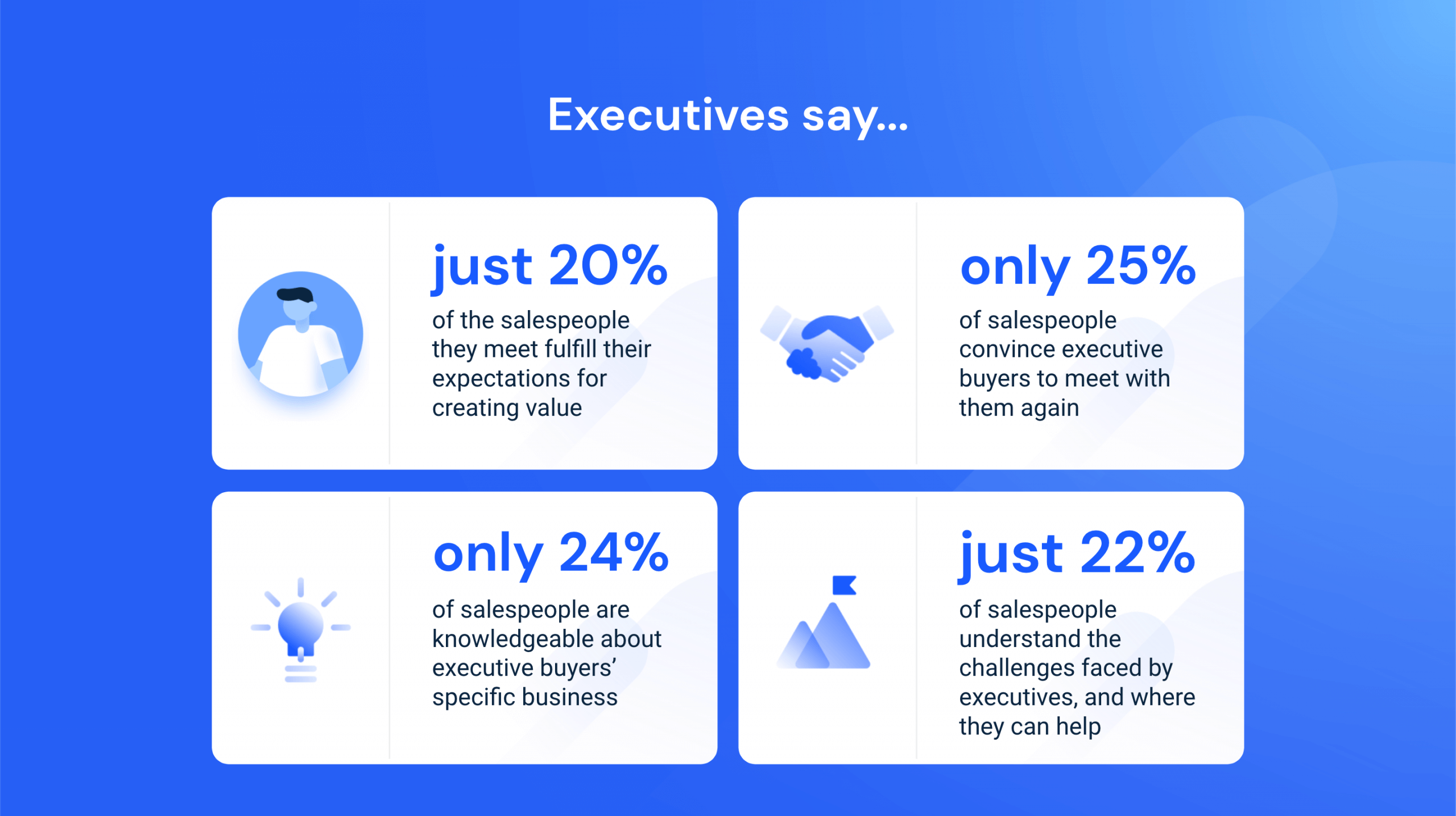 These sobering stats paint a vivid picture: sales reps are often unprepared to meet with prospects. They can be unaware of what the prospect needs, as well as how the rep's company can provide the solution.
Combined, this can ruin their chances of turning prospects into customers.
A sales strategy prevents these wasted opportunities and provides the necessary structure, tactics, and tools to build success. 
What are the strategy must-haves for your sales team?
Okay, so we all agree having an effective sales strategy is crucial. Now, what do you need in order to build one?
Just like when you're constructing a building, you need solid foundations if you're going to succeed. There's no point in constructing a stellar sales strategy if it's rooted in shaky ground.
Here are the three must-haves to get into place first, if your strategy is going to have the best chance of flourishing:
1. Driven leaders
Sales executives, with the input of sales managers, are responsible for developing impact-driven sales strategies. Any given strategy's outcome will depend largely on the experience, vision, and management approach of these leaders.
According to the Harvard Business Review, leaders who possess the following traits will be most capable of carrying out a successful sales strategy. 
Focus on targets.

The best sales leaders make sure their teams stay focused on targets and deadlines, and naturally encourage their teams to adopt the same mentality. They are self-disciplined and maintain a sense of urgency in their teams.

Commanding.

They establish firm leadership of their team and hold each individual to a high level of accountability.

Make good hiring choices.

They focus on hiring salespeople who can build strong relationships, are persuasive, and have the right experience.

Strong coaches.

They understand there are many different selling styles, and adapt their coaching strategy to benefit each individual.
2. Qualified sales team
Experience is only one aspect of what makes salespeople qualified to sell. Here are some of the most important traits for high-performing SDRs and AEs.
See the big picture.

In addition to focusing on targets and quotas, high-performing reps understand how they're contributing to the company's success.

Self-driven.

Great reps feel a strong internal drive to work hard and excel. 

Capable and compliant.

Not only do great reps learn the ropes at your company fast, they also stick to the rulebook. They are team players and hold to proven processes.

Adaptable.

Successful reps are eager for coaching and open to trying new tactics.

Personable.

They easily build and nurture relationships with prospects. 
3. Value-driven sales stack
Today, there are almost as many sales tools as there are companies.
When choosing which ones are best for your sales organization, remember: solutions that enable greater efficiency, speed, and organization will offer the most value and enable you to carry out your sales strategy.
Here are a few examples of the categories of technology your sales organization should have: 
List building 

Contact data 

Prospect qualification 

Meeting facilitation/analysis (e.g. calendar scheduling, conversation intelligence)
Find more information on each of the categories here. 

7 steps for a successful sales strategy
Once you have the right talent and technology, you're ready to start building out an actionable sales strategy that works to generate sales pipeline.
You'll want to spend some time researching sales strategy examples and browsing sales strategy templates – they can inspire your own plans and processes. But there is no substitute for a bespoke strategy tailored to your specific requirements and situation.
Here are the main steps you'll need to take to create a successful one of your own.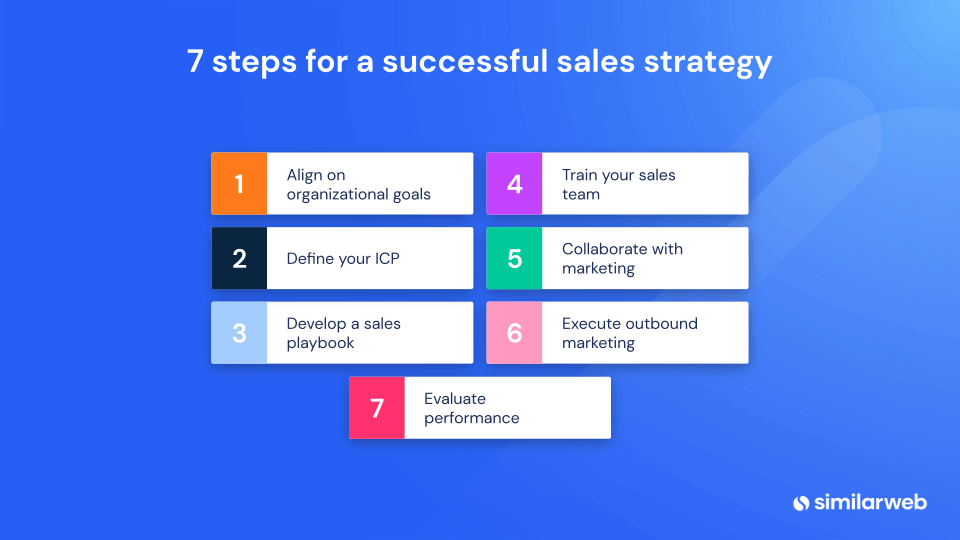 Step 1: Align on organizational goals
We often call the sales department the "sales organization". Indeed, sales can feel like its own company with its own culture and practices.
But it's crucial to remember that the sales process is working as part of the larger organization.
That means sales goals must reflect the company's overall goals and objectives, and the sales strategy needs to promote the overall business strategy.
To make this happen, sales leaders should routinely meet with company executives and other stakeholders to stay informed on company changes, market trends, and shifting business needs.
From there, translate business goals into sales goals. This could be in the form of increasing targets and quotas, repositioning the company's offering during sales pitches, or shifting attention from one customer persona to another. 
Step 2: Define your ICP
Your ideal customer profile (ICP) is who your company wants to sell its products or services to.
When developing your ICP, we recommend asking for input from your company executives, marketing team, R&D, and customer success specialists. All of these perspectives will help inform who exactly your sales team should target and why.
There are several considerations to cover when defining your ICP.
The first is demographic information. What industry, company size, and region of operation is your ICP?
For example, perhaps you are a North American company that sells a solution to help delivery carriers such as UPS and DHL work more efficiently. Your ICP might be all delivery carriers in the U.S., Mexico, and Canada. You may include other criteria too, such as how many deliveries the company makes per month, or how much revenue is generated in each region. 
To define your ICP, you'll also want to consider its main constraints and pain points, such as budget: there's little point in targeting delivery companies who'll be unwilling or unable to afford your solution.
Finally, you'll need to gain an intimate understanding of delivery carriers' current challenges and general industry pain points in order to identify whether your service will provide them value. 
Step 3: Develop a sales playbook
A sales playbook is like a manual of processes and best practices to guide your sales reps through various scenarios and stages of the sales process. These include prospecting, qualifying leads, delivering a successful pitch, and preparing to respond to common questions or objections, as well as persuasion techniques and how to negotiate.  
Here are just some of the components of a comprehensive sales playbook:
Onboarding and sales enablement resources

Detailed information on

buyer personas

Rules of engagement

Processes and expectations for records keeping and data integrity

Pricing

Product demo flows

Messaging

Responses to questions and objections
Step 4: Train your sales team
Even experienced salespeople need deep training in order to fulfill their potential and succeed.
Having selling skills is one thing. Understanding your product, its value proposition, your total addressable market, its challenges, and what your ICP is seeking is something else entirely.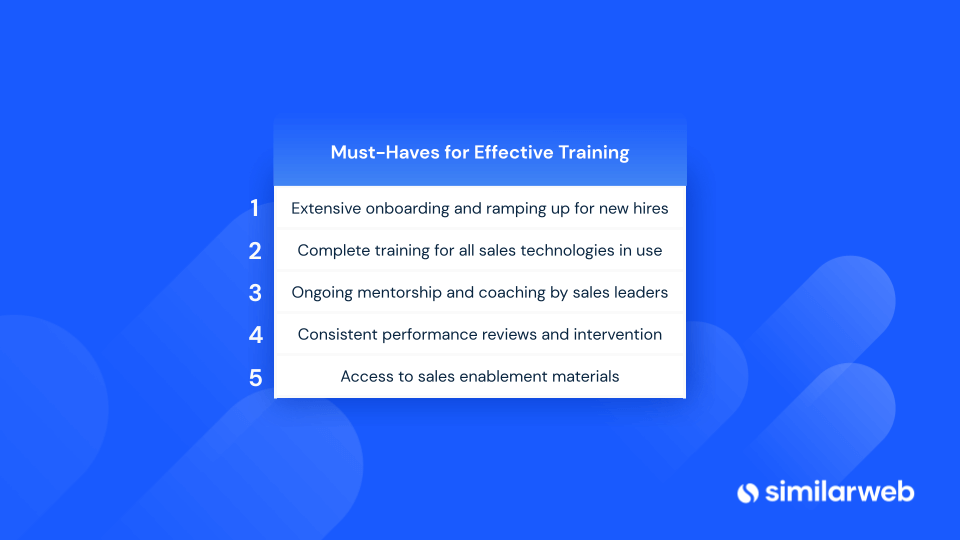 Step 5: Collaborate with marketing
When sales and marketing departments operate in silos, it's often difficult to execute the sales strategy.
That's because sales depends on marketing to run inbound marketing, which is aimed at attracting leads who could become paying customers. 
Inbound marketing is the process of helping potential new customers discover your company by providing them with valuable content and information that is tailored to their needs.
Its purpose is to create brand awareness, attract leads, and spark user engagement so you can add them to the sales funnel and eventually convert them. 
When sales and marketing work together, the outcomes of these efforts will be far more effective than if marketing simply brings in leads and hands them over to your SDRs. All of your inbound marketing activities—such as email marketing, retargeting and PPC campaigns, organic social media, thought leadership, blogs, ebooks, webinars, and more—will be consistent and aligned with your sales strategy. 
This helps ensure all marketing qualified leads reach your sales team in good shape. These leads will understand your value proposition and relevance before they even begin speaking with SDRs.
Step 6: Execute outbound marketing
Outbound marketing represents the tactics and processes sales teams use to identify prospects, pitch them the product or service, offer value, and try to generate new sales pipeline.
It is a critical component of the sales strategy, as it's one of the primary ways your sales reps convert prospects into new customers. 
Outbound marketing includes the following three aspects:
Sales prospecting
Sales prospecting is the process of identifying potential new customers or buyers who fit your ICP.
The goal is to find the people who are most likely to become customers and add them to your sales funnel. After adding them to your CRM, your objective is to nurture them until they are ready to close the deal and become paying customers.
Effective sales prospecting makes the rest of the work easier and more efficient. With better prospecting, you can dramatically increase your likelihood of meeting your quotas and achieving your goals.
For example, beyond the standard demographic criteria, you may also want to focus on prospects that: 
Regularly exceed a specific volume of web traffic

Already work with competing, or complimentary, vendors

Operate in a specific region or country

Are investing in new technologies or

marketing channels
Identifying potential customers who fit these types of criteria will likely require some form of sales intelligence tool.
Similarweb Sales Intelligence provides visibility into the above factors (and many more) for over 100 million websites, allowing you to find your ideal prospects with much more accuracy and speed than traditional research methods allow.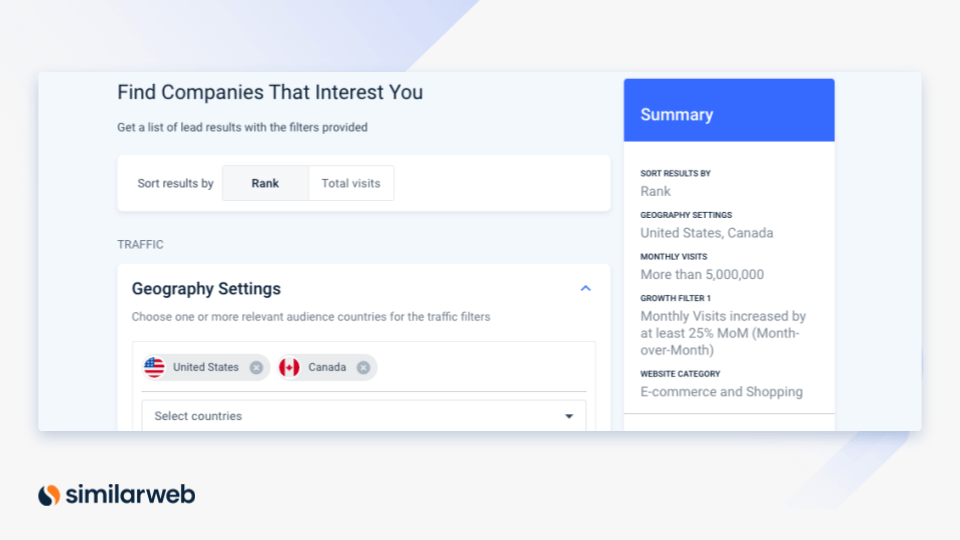 Lead qualification
Lead qualification is the next set of steps sales teams use to determine whether a prospect is truly the right fit to become a long-term customer. 
It's an essential part of the sales cycle and enables your sales reps to focus their time and resources on relevant prospects while weeding out irrelevant ones.
Qualifying leads involves:
Performing lead enrichment to supplement the existing information if you don't have enough data

Scoring leads

to establish urgency

Speaking to them on the phone to learn more about their role and intent

Determining whether they have the authority, business need, willingness, and budget to buy your product or services
Consultative selling
Consultative selling is when you, as a sales rep, act as a trusted source of valuable information and actionable insights that your prospects can use to improve their business outcomes.
This is a great technique and effective tactic for reaching your targets and carrying out the sales strategy. 
Showing that you want to provide value – not just close the deal – is actually one of the best ways to close the deal. 

Consultative selling involves:
Gaining a deep understanding of your prospects' needs, challenges, goals, and current context through data

Using insights, mined from this data, to point out emerging trends, opportunities, or things to be aware of

Developing strong connections and establishing yourself as a trusted and reliable advisor, both during and beyond the sales process

Positioning your own company's services or products as a valuable solution to the prospect's needs
A modern sales tool like Similarweb Sales Intelligence can be invaluable in letting you properly understand your prospects' business, and its current market context.
Sales Intelligence's Insights Generator, for instance, can automate the otherwise arduous job of finding "insight nuggets" to drop into sales emails – making the consultative selling approach much more scalable.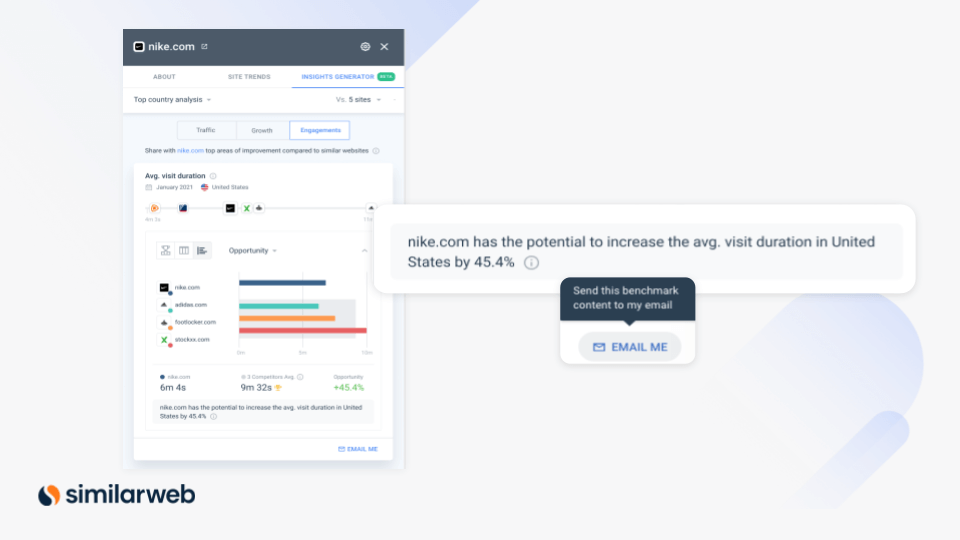 Step 7. Evaluate performance
The last step for creating a sales strategy is to create an infrastructure that enables continual performance review, focusing on the sales performance metrics that matter most. Here are the main KPIs to consider:
Sales eligible lead delivery

First response time

Number of accounts contacted

Number of accounts engaged

Stage one opportunity creation

Stage two opportunity creation

Average revenue per account

New logos acquired

New logo revenue

New business win rate

Expansion dollars

Contraction dollars

Churn dollars

Gross customer churn

Net expansion revenue

Net new revenue attainment

Individual quota attainment

Revenue sold per rep
Sales strategy examples: 3 top tips from proven winners
Learning about creating a sales strategy is one thing — actually putting that knowledge into practice is another.  
Here are some tips from sales gurus and business experts who know a little something about sales strategies.
1. About to say "no" to a prospect? Take a pause
If, when talking to a prospect on the phone, they ask if your product or service could do XYZ for them, responding with a flat-out "No" is likely to kill your deal. Instead, try to be accommodating.
According to bestselling author and sales strategy coach Grant Cardone, successful sales strategies enable reps to cultivate trust by being flexible to requests and challenges that arise.  
In a blog post on his website, Grant writes, "You may think, 'I don't want to mislead the customer. I'm going to overpromise and be unable to deliver.' There's an art to telling a customer, 'I'd love to make that happen for you,' instead of, 'that's impossible,' or, 'I can't do that.'
"The problem is, as soon as you say no, or that you cannot do something because you are 'so honest'; you just eliminated any chance of being able to do anything for the customer.
"The next time a customer asks for the impossible, say, 'I never say 'no' until I have to.'" 
2. Master your pitch
Having the ability to clearly and concisely describe your company's product/services and value proposition within the context of the prospect's business is essential to capturing their attention.
According to Robert Herjavec, an entrepreneur, investor, and co-star of ABC's Shark Tank, delivering a great pitch is all about demonstrating your expertise. 
"You have 90 seconds, if you're lucky," Herjavec shared. "If you can't make your point persuasively in that time, you've lost the chance for impact.
"Facts and figures are important, but it's not the only criteria, you must present in a manner that generates expertise and confidence. If you're not prepared for it, you may just miss your next big opportunity."
3. Tell a story
Storytelling can be a powerful technique for captivating your prospects, triggering an emotional response, and creating more memorable interactions.
When you use stories in your sales process, you help form deeper connections with prospects which helps you fulfill your sales strategy. 
According to Stanford Graduate School of Business professor Jennifer Aaker, "Research shows our brains are not hard-wired to understand logic or retain facts for very long. Our brains are wired to understand and retain stories.
"A story is a journey that moves the listener, and when the listener goes on that journey they feel different. The result is persuasion and sometimes action." 
Sales strategy templates — should you use them? 
There's no one-size-fits-all approach to sales strategy. When building one for your organization, you must consider your industry, solution, and value proposition, as well as the needs and challenges of your specific ICP.
It may be tempting to seek a fill-in-the-blanks sales strategy template, but the best way to create a winning sales strategy is to build one organically.
Elevate your sales success
By now, you'll have a strong understanding of how an effective sales strategy serves as the foundation for your department's success.
Having a comprehensive and clearly defined strategy positions everyone on your team to understand their role, improve their sales performance, and together, help the company achieve its business goals. 

FAQ
What are the 4 sales strategies?
The four basic sales strategies salespeople use are script-based selling, needs-satisfaction selling, consultative selling, and strategic-partner selling.
What is a sale strategy?
A sales strategy is a plan to achieve a sales goal and direct the selling activities of a business.
This post is subject to Similarweb legal notices and
disclaimers
.
Wondering what Similarweb can do for you?
Here are two ways you can get started with Similarweb today!