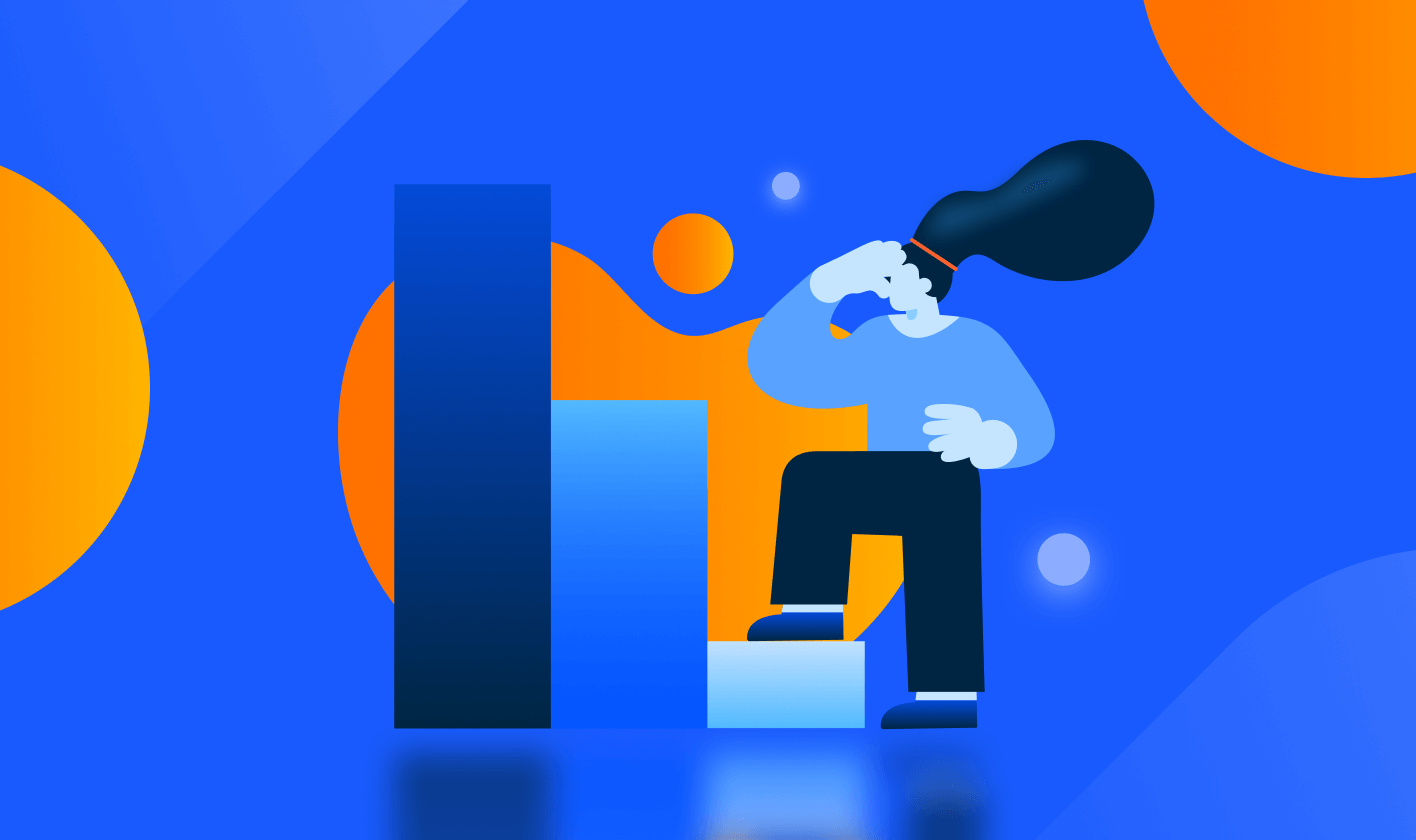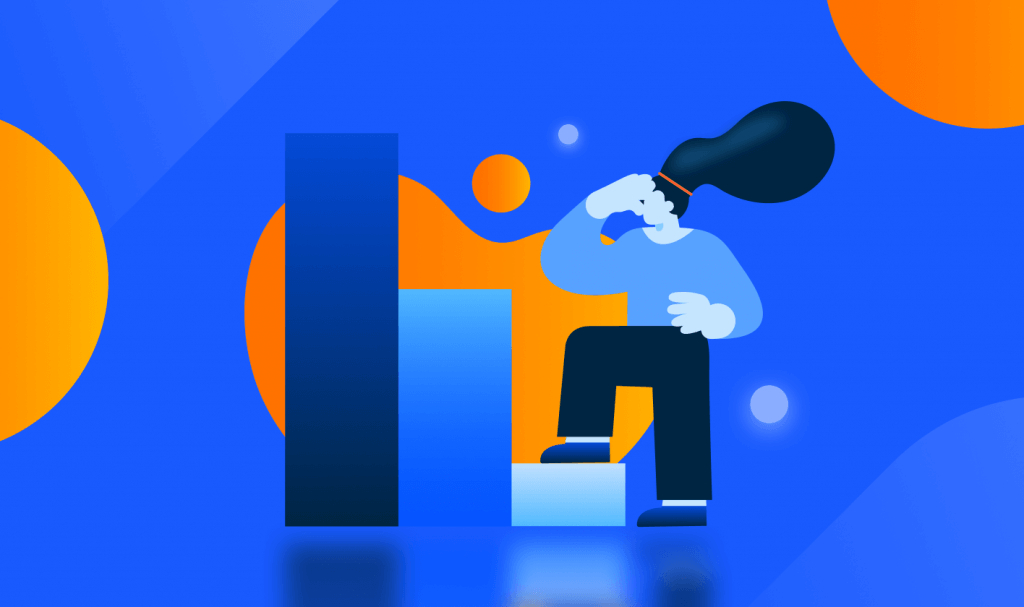 Sales Intelligence
7 Tactics to Enhance Your Lead Generation Strategy
May 18, 2022
| Updated August 9, 2022
"Make a customer, not a sale" – that philosophy helped a Pittsburg grandmother become a local retail success story.
And it also earned her a rank among the most inspiring sales quotes (although nobody remembers her today). Translate that into digital and what you get is: "Generate leads!" When you want your business to succeed in the digital jungle, you need to find, cultivate, and convert leads.
How do you do that? Should you create a lead generation strategy? What does that include? And what are some lead generation examples that work?
You'll get all the answers in this article.
What is a lead generation strategy?
Your lead generation strategy should identify prospects with true potential to become customers, get them interested, and hooked.
Your lead gen strategy is built around collecting relevant details on prospects that have a chance of converting into customers. But that's just the start.
You need to figure out ways to get to the right people, convince them that what you offer is interesting enough for them to give out their contact details, and make sure they receive the appropriate marketing materials to move them forward in the funnel
What does a lead generation strategy include?
Does that seem like a lot? We get you.
No worries, in a moment, you'll see how things fall into place. Take it step by step. Each is the natural continuation of the previous and ensures higher lead quality and increases chances for success.
Capture – The first step is to collect info to determine how well a prospect fits your B2B buyer persona. This includes demographics, behavioral data, and more.
Magnet – Next, you need to create an incentive for the relevant prospect to provide their details. Digital Marketers call this a lead magnet.
Qualify – When the prospect provides contact data and turns into a lead, you use the data to evaluate how likely the lead will turn into a customer.
Segment – Dividing your lead list into segments enables you to provide them with personalized marketing content, address specific pain points, and connect leads to product interest.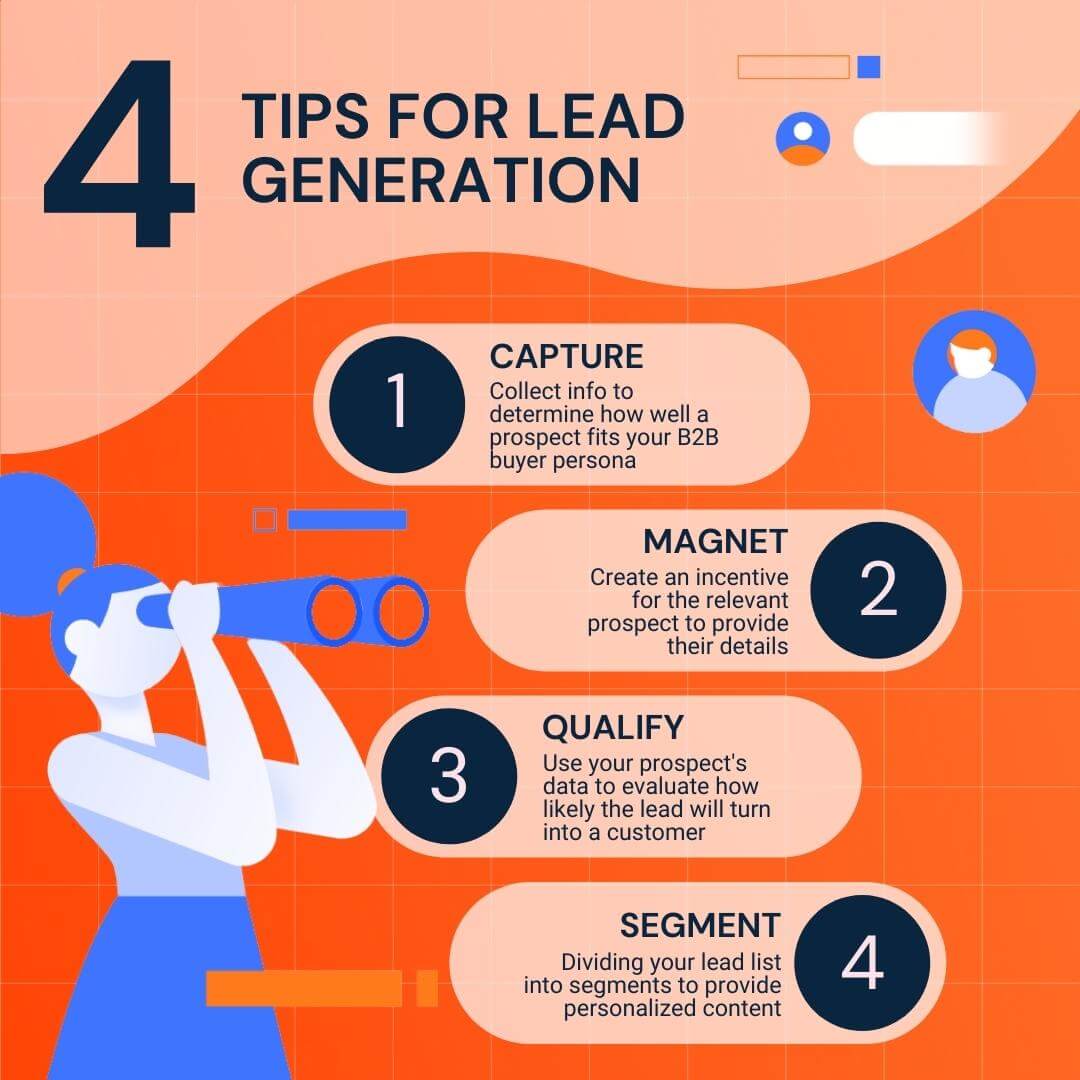 Try 7 proven lead generation tactics
An effective lead generation strategy needs to address all four steps.
And there are tons of possibilities of how to do that. Not everything is right for your type of business, your brand, or your audience. The seven lead generation tactics we're showing you here are flexible and adaptable to many business types. They also cover multiple aspects of the lead generation strategy.
1. Chatbot conversations – not just a flimsy trend
When you hear the word "bot," you think of something impersonal.
But think about how you feel when a chatbot appears on your screen. Doesn't it give you a sense of being addressed personally? A little bit. The chatbot provides the visitor the feeling they're talking to a real person.

Not only does someone pay attention that they're there, but they also want to listen.
For you, lying in wait for promising prospects, it's a great chance for initial engagement. Even though people prefer to speak to real people, the anonymity of a bot often makes it easier to engage.
Also, the chat is available 24/7, so visitors never have to wait for answers.
Make sure to provide value.
Pro tip: The chatbot can refer the visitor to features or other locations on your site, such as your resources.
2. Newsletters nurture prospects
A periodic newsletter mail keeps your prospects updated, reminded of what you offer and help you develop a relationship with the lead.
The nice thing about a newsletter is that you don't need to create a lot of new content. It's a great way to repurpose content and present the best pieces you've distributed over the past month. You reach people even when they don't read your blog, visit your site, or actively engage on social media.
The newsletter is a way for you to bring your value to their virtual doorstep (inbox).
Be aware, though, not everyone signing up for a newsletter is a potential customer.
They could simply be interested in the subject or even be a competitor. Make sure to have a lead qualification process in place, and don't just bombard them with additional emails. Find ways to collect more data about your newsletter subscribers.
Use web analytics to analyze their online behavior.
Which other sites do they visit? Which links in the newsletter do they click? Do they interact with your brand on other channels?
Offer something interactive like a fun quiz, a poll, or a survey. Or, you could simply pose a specific question. Some companies ask their readers to share a funny story or a success story related to their product or industry. In return, they offer a discount or some giveaway. Be creative and be patient with newsletters.
Let's look at an example from The Content Strategy Reeder. The tone is fun, light, and actionable. Plus, the image included is relatable, personable and, dare I say, light-hearted.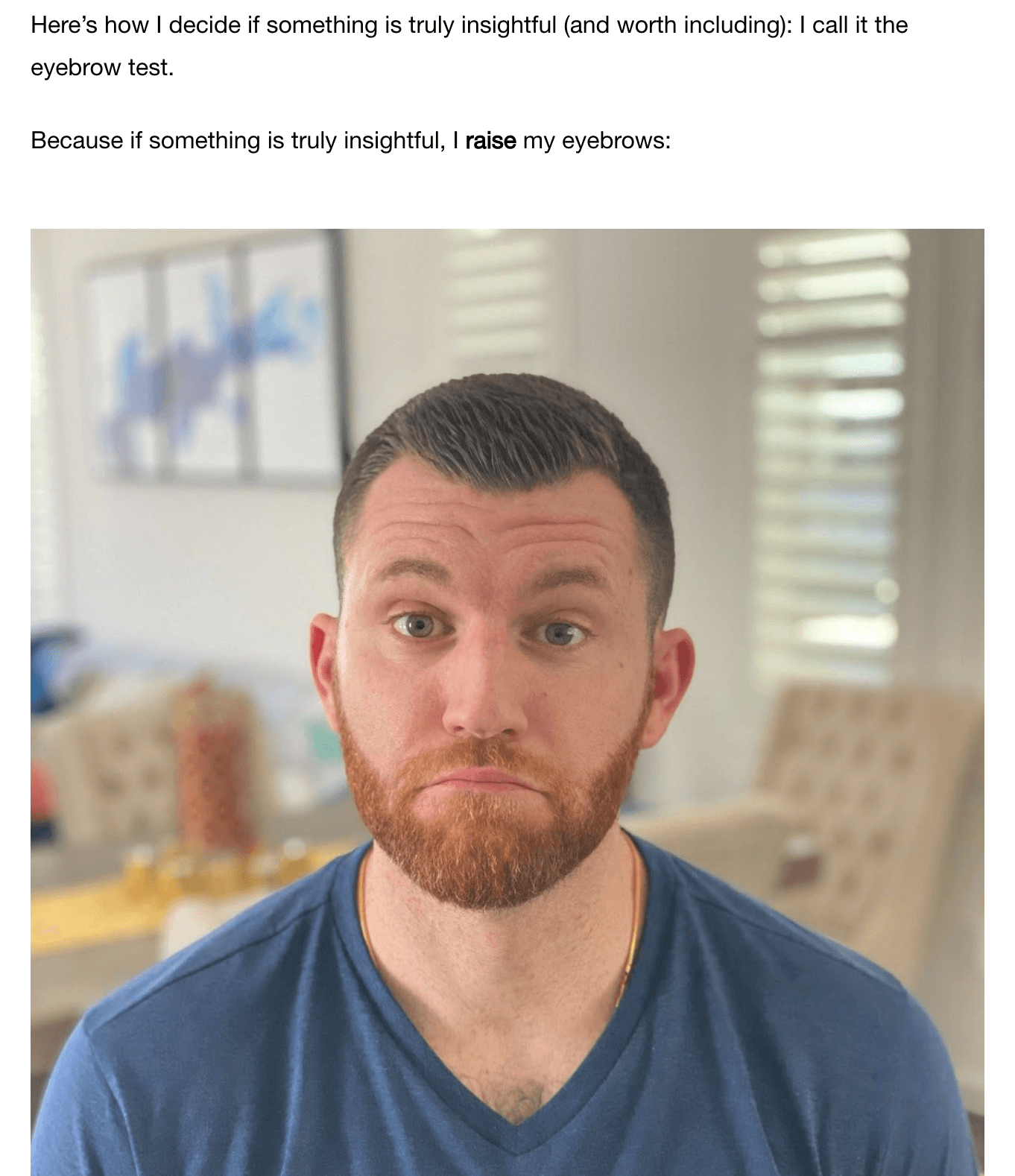 They help generate leads, but they also build authority and long-term connections.
3. Gated content as a lead magnet
Does that really work?
The correct answer is: if you do it right, it can work fantastic. The first rule for gated content is to provide something the users won't find on the web 'for free.' If you are just going to repeat something they read in some blog, they'll feel it wasn't worth it.
After all, they gave up their anonymity for it.
That's the price you asked for, and your content needs to justify that price.
Otherwise, they'll only be another address on your mailing list. A person who was disappointed once won't expect value the next time. So why even open your emails or pay attention to your other content?
Your benefit in this is that you get leads that are genuinely interested.
And when a prospect found value in your gated content, you have not only earned a lead but also a bit of their trust.
Gated content can be case studies, white papers, ebooks, courses, data- or research-based reports, guides, worksheets, online tools. And maybe you have additional great ideas of assets that could work well.
Unique, high-value gated content can be a strong lead magnet for B2B companies and others.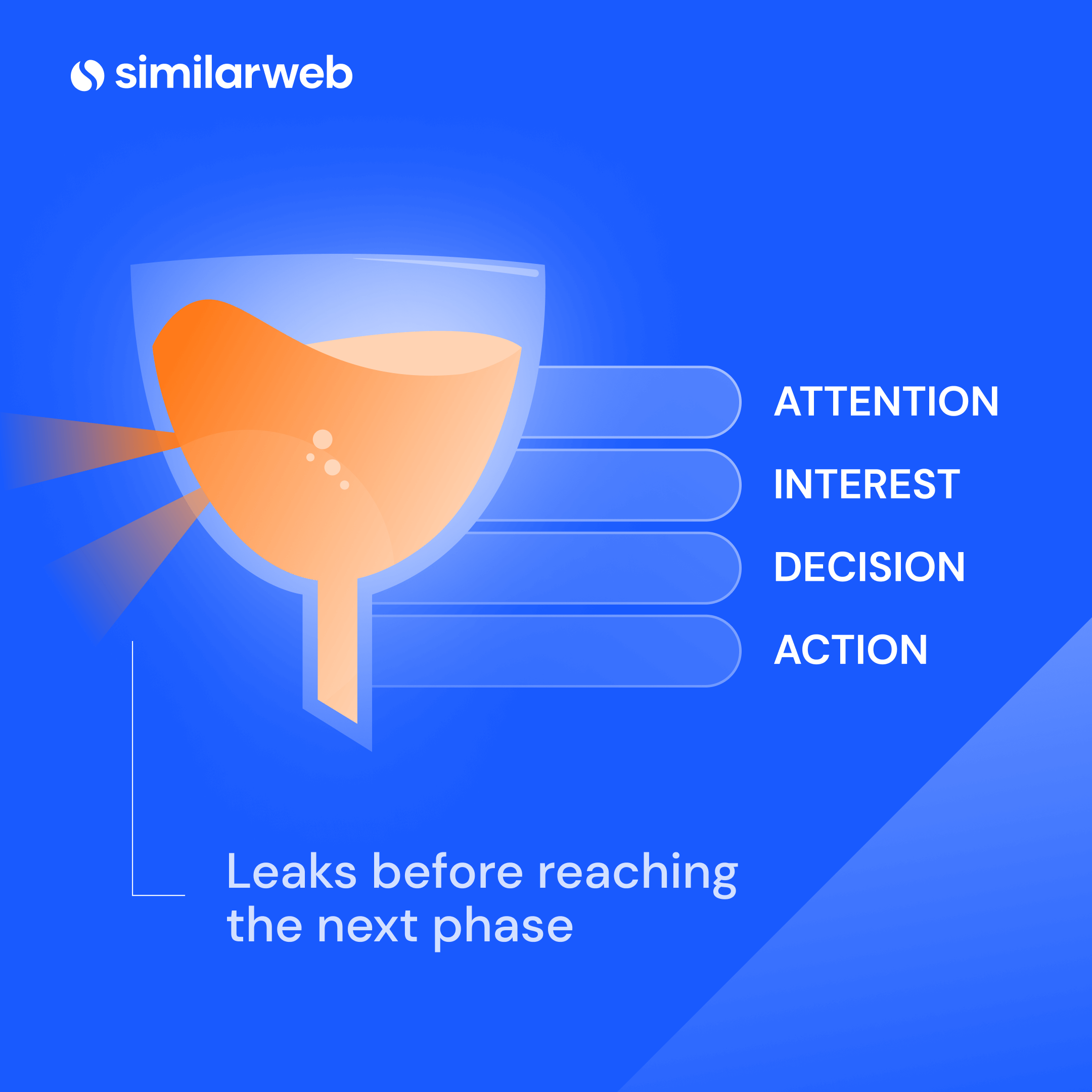 4. Webinars or online events to capture and engage leads
One of the first things marketers remembered when live events had to stop due to COVID-19 were webinars.
And, oh boy, did they make a comeback! Honestly, try to think of a company that doesn't do webinars. Can you? If yes, do they offer another type of online event? Such as online conferences or panel discussions?
The interactive nature of online events makes them attractive in many ways.
You can do more than provide information, and you need to take advantage of that.
Online events provide an opportunity to create personal contacts. True, it's not the same as meeting someone in person, but the presence of actual people lends a human touch. This makes any topic more relatable.
You capture leads with the sign-up, but the real value comes from the additional input.
Don't just lecture. Encourage people to ask questions and leave comments. You can identify higher quality leads by monitoring who asks the most focused questions and find out if there was any additional interaction and what kind. You can learn which type of product or use case they are interested in.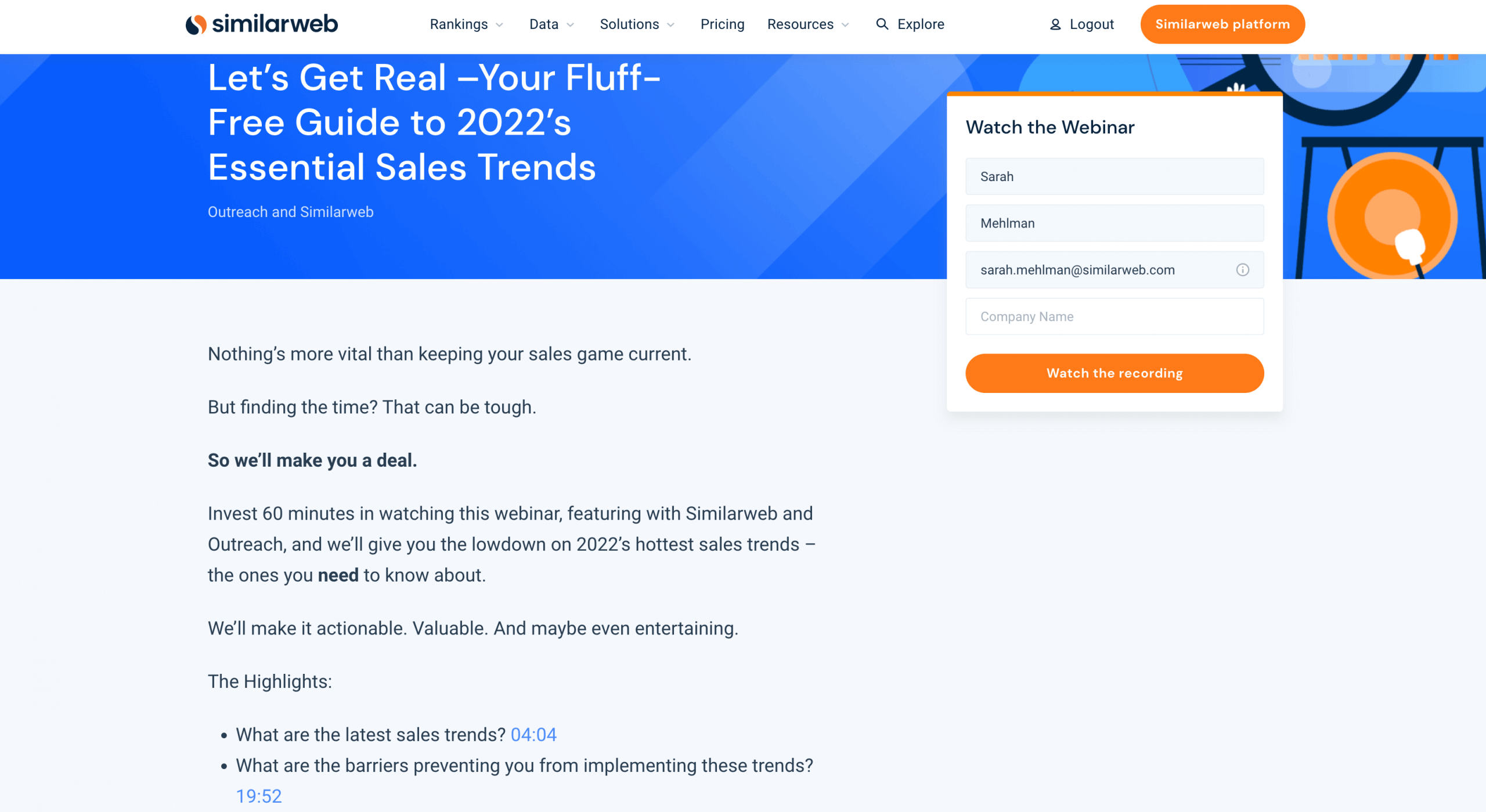 Make sure to follow up by sending an email with the recording or additional info and answering questions that were left unanswered. This will help in the process of qualifying and segmenting leads further.
5. Offer a free trial or another freebie
For SaaS applications, free trials are a useful tool to capture leads and collect product-focused info on their leads.
The free trial offers a taste of the value you offer. It should do two things: one, get the prospect hooked on your product, and two, allow you to analyze their behavior and needs. You can use in-app advertising to promote features available in the paid version that appeal to the free user. You can offer additional information about your product through the free app, such as guides and tips that will create curiosity and enable the user to leverage your app on additional levels.
Everyone loves to get something for free, or at least feel that they got the best deal.
eCommerce sites offer a free sample, a coupon, or a discount.
Most people go around window shopping and compare prices before they make a decision. At the very least, you'll draw attention to your product. At the very best, you'll convert someone into a customer on the spot.
Don't go overboard with this. The freebie has to have value and relate to your business such as a free trial.
6. Optimize your digital assets
O.k., so these are all valuable ideas for lead magnets and ways to help you qualify and segment your newfound leads.
But before they get to that stage, prospects need to find you. It means your lead generation efforts start at the very beginning by driving traffic to your site. Not just any traffic, the right traffic! Clearly define your target audience and investigate what they are looking for, what raises their interest. Use a competitive analysis tool to check what works for your competition.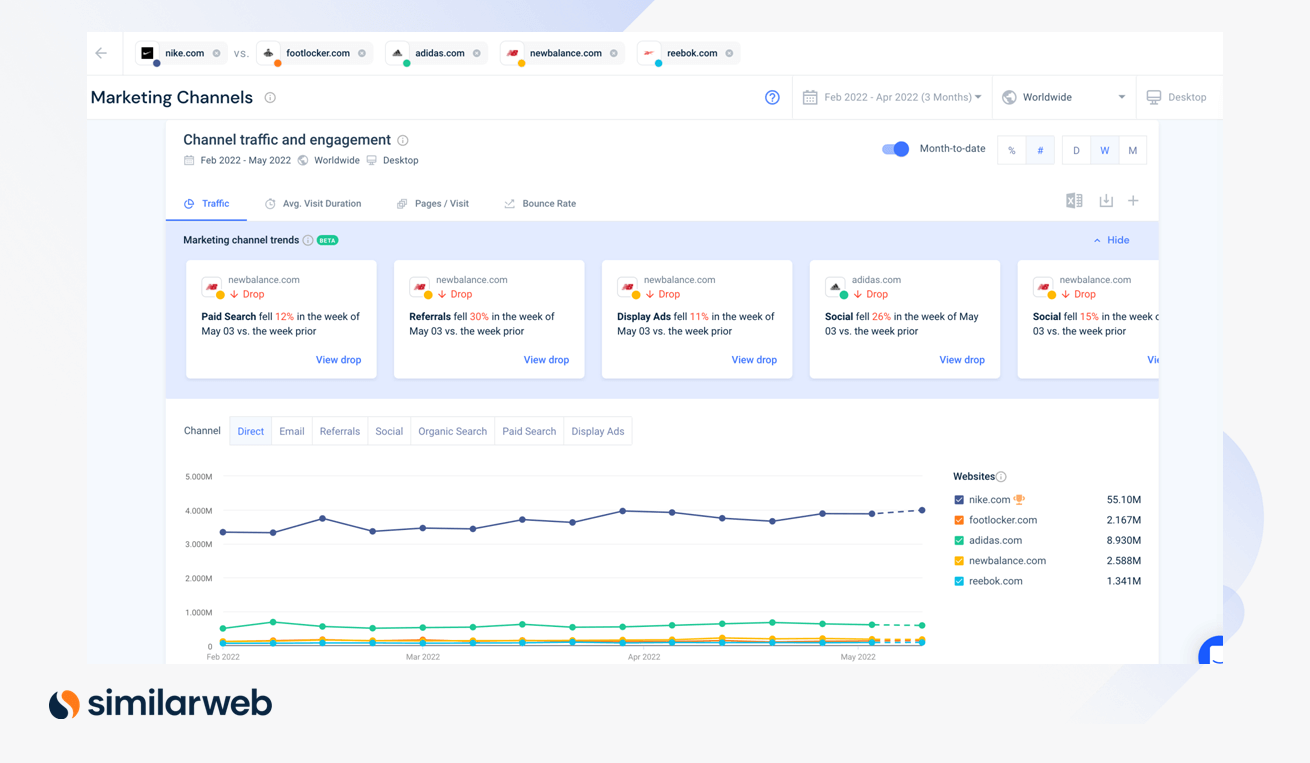 Then optimize for the relevant search queries.
Invest time in SEO, create relevant content, and leverage paid search.
Also, analyze which channels work well in your industry and which lead magnets competitors use successfully. This can help you choose the best options for you. Not all tactics are equally successful in all industries.
Map the customer journey and optimize the sales funnel for best results.
If you use PPC, your keyword research is equally important.
Make sure the keyword, ad, and landing page are a match made in heaven. Create engaging and convincing landing pages using a compelling image or a short video for more attention, and keep your sign-up forms simple.
Everything needs to lead towards a clear CTA.
7. Quizzes, polls, and raffles for more engagment
Show your prospects a good time.
Even the most serious people need a break sometimes. Get creative and offer a playful way for your potential customers to interact with you. With a quiz question to answer or choose the correct answer, you can draw attention and activate their brain cells.
It doesn't have to be all text; you can use images, word games, numbers games, or whatever comes to mind.
For example, embed the answer in a video. People who watch and find the correct answer can then enter a raffle to receive a free gift. If you are a service provider, they could get a free consultation, a free analysis, a one-month free use of your app, or a discount on the next purchase.
A poll question can also be useful. You collect leads, and you gain insights into their view of things and understand your target audience better.
Measure your data and conversions
You've got some great ideas and tools to incorporate into your lead generation strategy. What now?
Get data. You'll need it every step of the way. Here's where Similarweb's Sales Intelligence comes to your aid.
Let's look at some components in your lead generation strategy and the role data plays:
Create buyer personas – collect data about your target audience.
Optimize for search – based on search data and keyword analysis.
Choose lead magnets – collect data that lets you map your conversion funnel(s).
Lead conversion – compare performance, channel results, and lead quality.
Lead nurturing – keep collecting data to provide segmented and personalized content.
Lead close – measure lead-to-close rate to gauge the success of your lead generation strategy.
And just think how grateful your sales team is when receiving qualified leads with so much relevant, useful data.
Try Similarweb for free now to see how the platform can support your lead generation strategy with data from start to finish.
This post is subject to Similarweb legal notices and
disclaimers
.
Wondering what Similarweb can do for you?
Here are two ways you can get started with Similarweb today!