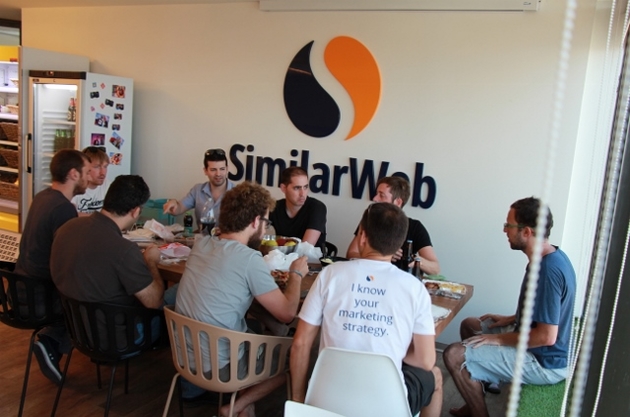 Updates
These are the Top High Tech Companies to Work for in Israel
July 18, 2016
| Updated August 2, 2022
Every year Dun & Bradstreet conduct a comprehensive survey of the best places to work in Israel, broken down by industry. This survey is sent to a selected panel and is closely coordinated with the leading recruitment agencies in the country. We have received an early draft of their 2016 rankings and we are extremely proud and elated to share the results.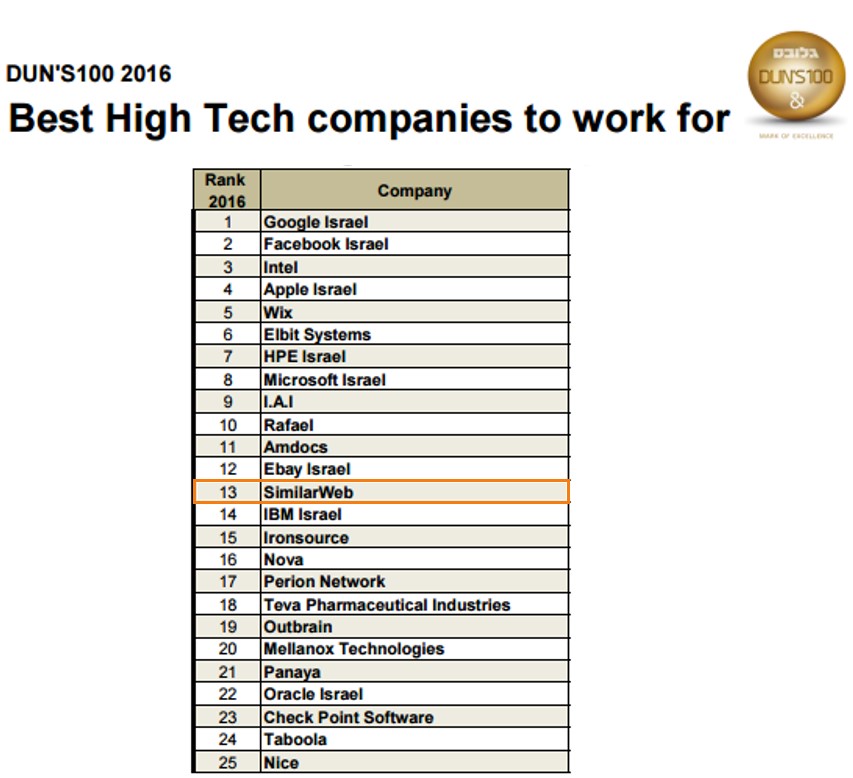 On the list of the best High Tech companies to work for, Similarweb came in 13th overall. We are the highest ranked private company on the list and by far the smallest in size. Furthermore, we ranked as the 7th best tech company in terms of work environment, and 12th when ranked for wages and benefits. Again, on both lists we are the only private company to rank.
We've always known that Similarweb is one of the greatest places to work, and now we finally have proof!
This is an amazing achievement for us and we couldn't have gotten there without our incredibly talented and hardworking team, a team that is constantly developing and growing. If you are interested in joining this team, we have offices in the US, UK, and Israel and are always looking for amazing people to help us further our success.
Find our list of available positions here.
Update: Similarweb Ranked 7th Best Place To Work In Israel In 2017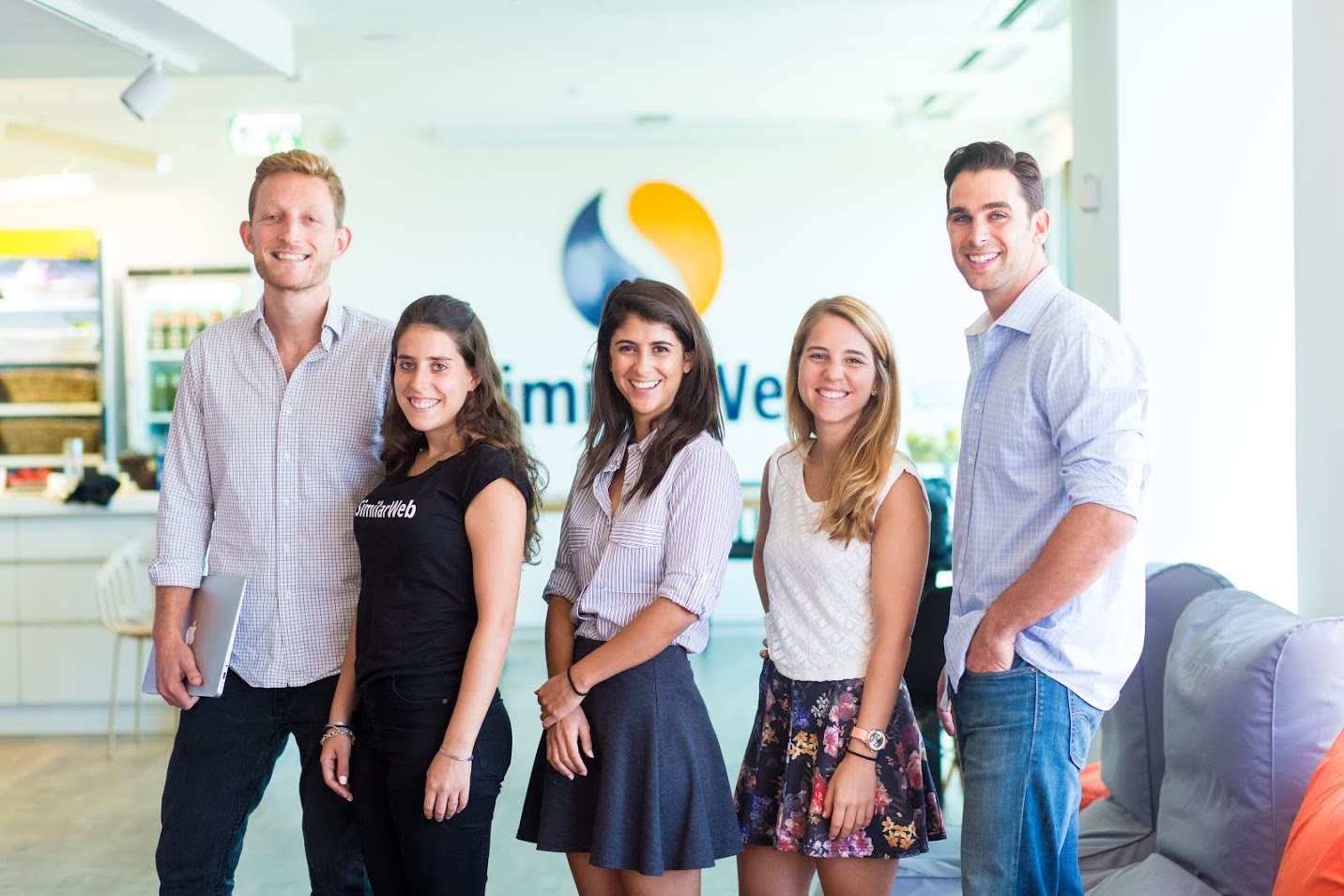 This post is subject to Similarweb legal notices and
disclaimers
.
Wondering what Similarweb can do for you?
Here are two ways you can get started with Similarweb today!