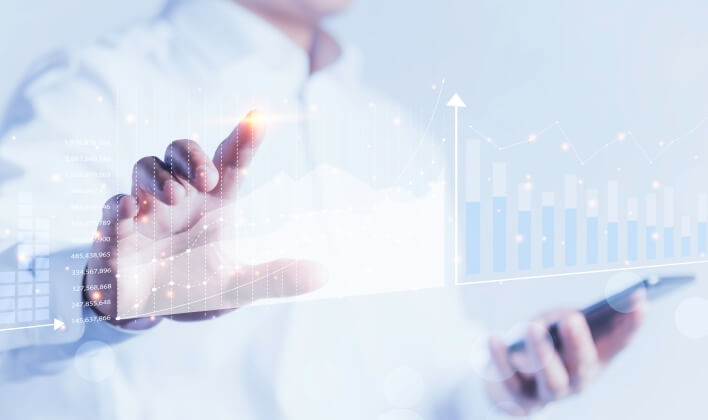 Updates
Digital Trends: On the Bright Side of 2020
December 16, 2020
| Updated August 2, 2022
It was a year for the history books. 2020 was filled with the unexpected, the unknown, the unusual…and an unbelievable 7.1 billion hours spent online. However, those hours weren't all doom and gloom, and it was heartwarming to see the spikes in searches for good. 
The world sought ways to make this unhinged year a better place, which included donating in even greater quantities, adopting more pets, visiting the great outdoors, and supporting local businesses.
Here are some of our favorite digital trends:
Food Donation Searches
On a global scale, searches to donate food over the last 12 months peaked in April at 33.1K  searches, which was 70%  higher than the yearly average of 19.5K 

The top site receiving traffic from this search was feedingamerica.org. This site also reached its highest point in April at 2.205M, which was up 415.6% from April 2019

Looking further through the year, from March to October, 2020 traffic averaged 963.1K visits, up 159.2% from 2019 at 371.6K
Environment
Calfund.org hit its highest levels of traffic during the period of August to September, at +204% YoY. These quantities largely came from people searching for how to donate to wildfire relief funds
Since the start of the pandemic, global visits to disasterphilanthropy.org, a resource dedicated to helping donors maximize their impact in donating to worldwide disaster-related causes, grew by 1072% YoY
Pet Adoption
All of the sites experienced tremendous growth year-over-year, using March to October as a comparative baseline.

In 2020, petfinder.com averaged 23.4M monthly visits from March to October, making it the largest site in terms of volume. Additionally, it saw the most significant YoY growth in average monthly traffic at +81.1%.
Back to Nature
Keywords related to

camping

shot up to 12.1M around the world this summer. This staggering figure was 94% higher than the yearly average
Traffic to the top national park sites in the U.S. was up 25% YoY
Online Education
Worldwide, people were interested in learning new languages during the pandemic 

Using March to October as a comparative baseline, the average monthly traffic to

rosettastone.com

was at 2.964M, that is 46% higher in 2020 than 2019

Some  searches driving visits to the site included:

rosetta stone spanish, rosetta stone english, rosetta stone japanese, rosetta stone french,

and

rosetta stone german
Zoom
Across the U.S. and U.K., traffic share for the 65+ age category increased on zoom.us by a little bit over 1 percentage point. Although seemingly small, this percentage point translated to a 20x increase in volume 
Communities of Color
Following the death of George Floyd in May, worldwide average daily traffic to 96 donation sites in support of communities of color was 42.8% higher than 2019. These sites saw further growth heading into June, up 179% from the same two weeks in June the year prior
Women in Power
Looking at famous female leaders across the globe, including Jacinda Ardern, Angela Merkel, Sanna Marin, Mette Frederiksen, Tsai Ing-wen, Erna Solberg, and Katrin Jakobsdottir, searches peaked at the start of the pandemic at 4.115M, up 303% from February

Searches peaked again this past October at 3.941M, up 171% from September. This came after a slight dip around the time of the U.S. presidential election
Shopping Local
Since the start of the pandemic,

independent

and

local store

related keywords have surged globally, growing from 16.85K in February to 38.35K in March, which was a 128% increase, before surging an additional 6% in April

This momentum persisted, further increasing to 40.5K in April, which turned out to be the highest level yet over the last 12 months

Some of the keywords include

local bookstores

,

independent clothing stores,

and

independent grocery stores

, which suggest peoples' desire to support small businesses even more than ever
Fitness Sites and Cake Recipes
Worldwide traffic to top fitness sites grew by 93% this year since the beginning of lockdowns, averaging 6.5M monthly visits
April and May searches for

cake recipe

were 107% higher than average
Arts and Culture
The Arts & Culture initiative by Google offers virtual visits of ~500 museums from all over the world, including the MoMA, the Metropolitan Museum of Art, the Solomon Guggenheim Museum, Amsterdam's Rijksmuseum, the National Gallery and the British Museum in London, the Musée D'Orsay and the Palace of Versailles in Paris, and the Uffizi Gallery in Florence

Traffic to artsandculture.google.com reached higher levels this year than any time last year, most notably spiking by 368.7% between February and March

March 2020 saw a total of 19.666M worldwide visits to the site, 237.4% higher than March 2019. This is indicative of the desire to seek out enriching experiences, particularly during unfortunate and unprecedented times. This momentum remained through October, with monthly visits averaging 12.142M, up 119.3% from the same time period in 2019
Global visits to spotify.com hit an all time high this past October at 293.5M, up 26% from October 2019. Since the start of the pandemic, visits have been consistently trending upwards, averaging 271.4M monthly visits from March to October, 25% higher than the same time frame last year
Meditation
People are using meditation apps more frequently. MAUs for Headspace & Calm have increased by 50.3% YoY (when comparing March to October in both 2019 and 2020). The apps together this year averaged 1.047M MAU in the U.S.
While these are just a few of the highlights, there are so many more insights and data points surrounding web traffic and search intent. Our year in review video tells all!

This post is subject to Similarweb legal notices and
disclaimers
.
Wondering what Similarweb can do for you?
Here are two ways you can get started with Similarweb today!