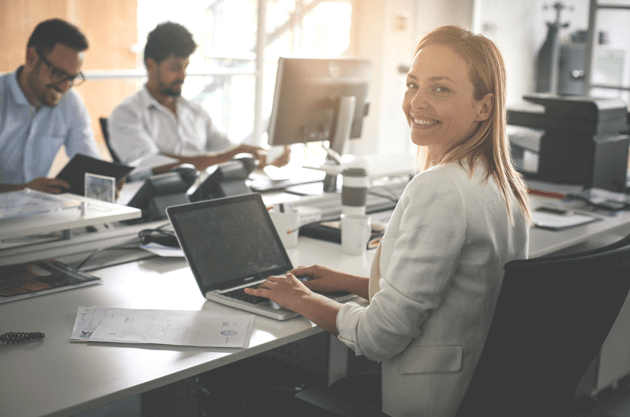 Updates
Similarweb Ranked as 7th Best High-Tech Company To Work For In Israel In 2017
September 13, 2017
| Updated August 2, 2022
Similarweb Jumps Into Top 10 Dun & Bradstreet Ranking
Every year Dun & Bradstreet Israel, together with Globes, publish a definitive list of the best high-tech companies to work for in Israel. Last week, Similarweb was ranked – once again – reaching the 7th spot overall and the 3rd Israel-headquartered company. So what's the secret to creating an atmosphere where innovative products and ideas come to define an entirely new market segment?
Great products and companies don't appear magically out of thin air. They are built brick by brick by talented and hard working people committed to pushing the boundaries of innovation and reimagining the way customers and users gain value from products. Yet, more important than any specific innovation or service breakthrough is the environment that makes this type of ingenuity possible – and perhaps even fun. Simply put, great companies are the ones that learn to make the most painstaking processes as painless as possible.
According to CEO Or Offer, the key is remembering that it is the people that matter most. "A prerequisite for our success is our culture and our people. Similarweb was built by the world's most talented group of people and our mission is to ensure that we're all set up for success."
So instead of leaving culture on the backburner, we put it on a pedestal. Instead of prioritizing product and growth above all else, we know that creating an atmosphere of collaboration, respect and professional growth will help create the best solution possible.
So are we satisfied with being the 7th best company to work for? Of course not. We will continue to invest heavily in making sure we bring in the best people, create the most enjoyable work environment and give them the best possible opportunity to grow and push the boundaries of what is possible.
Sounds amazing? You should join us too – we just so happen to be hiring. Click here to learn more.
This post is subject to Similarweb legal notices and
disclaimers
.
Wondering what Similarweb can do for you?
Here are two ways you can get started with Similarweb today!