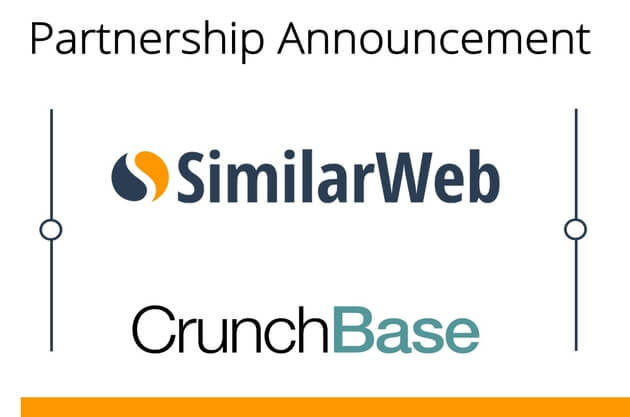 Updates
Partnership Announcement: Similarweb Teams up With Crunchbase Pro
September 12, 2016
| Updated August 2, 2022
Similarweb is proud to announce the forming of a new partnership with Crunchbase. At the same time we are excited to congratulate the Crunchbase team as they launch the Crunchbase Pro platform, a tool that will better enable users to discover and analyze new companies, people, deals, and funding.
Crunchbase is the world's most trusted business information platform and Crunchbase Pro will take this to the next level by allowing for custom lists, automated monitoring, e-mail alerts, Crunchbase Rank, and customizable search.
Using Similarweb's immense data set on both websites and apps, Crunchbase Pro users will also be able to discover insights on a company's digital market share, and impact in the online ecosystem.
"With data collected from over 180 countries across all device types, Similarweb is the industry standard for digital insights. The depth and accuracy of data that Similarweb is able to provide made them a natural partner for Crunchbase and will add immense value for our users" said Jager McConnell, CEO of Crunchbase.
Since launching the Similarweb platform in 2013, we have been committed to providing marketers with digital insights and have grown to work with thousands of customers worldwide including Google, L'Oreal, eBay, and AirBnB. With this new partnership, we are able to bring a new level of insights into the business world and provide enhanced visibility and deeper insights to help Crunchbase clients make data-driven decisions.
This post is subject to Similarweb legal notices and
disclaimers
.
Wondering what Similarweb can do for you?
Here are two ways you can get started with Similarweb today!