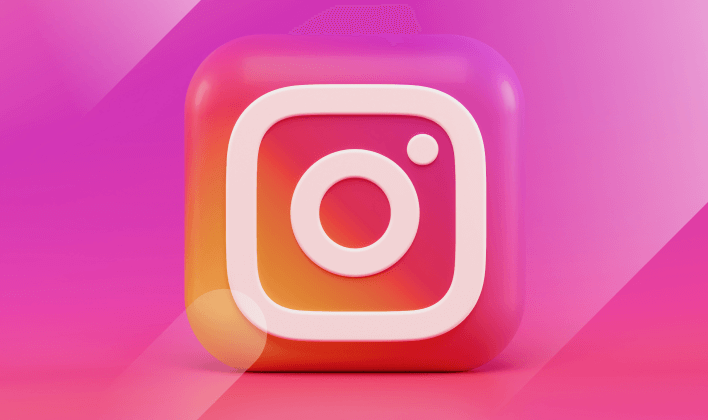 Updates
We Did It for the Gram – Similarweb Relaunches on Insta
January 24, 2022
| Updated August 3, 2022
Today we're sharing some 'reely' good news with you – we've rebranded and relaunched the Similarweb Instagram account. Have a scroll and give us a follow here.
New year, new content
So, what can you expect to see when you give us a follow? Here's a sneak peek:
Insights: You may have noticed that data is our thing here at Similarweb. Our data and our experts are featured in newspapers, and on news channels across the world. We'll be sharing some exclusives on Insta too. So, expect insights that keep your finger on the pulse of the big topics.
Charts that pop: Get the full story in an instant with powerhouse visuals that demand to be shared. We'd rather show than tell and let those expert takeaways speak for themselves. Data is beautiful – especially from Similarweb.
Exclusive video content: Similarwebbers will bring you exclusive videos, and exciting reels. We've got a team of experts ready to share thoughts, insights, and alternative data with you.
Why Instagram?
Instagram is a giant in the digital world, with an estimated one billion users. Our Similarweb data shows that over the last three months in the U.S. alone, on average Instagram receives:
1.4 million monthly app downloads from the Apple Store
9.4 million monthly app downloads from the Google Play Store
The number of downloads increased on both stores month on month (December vs. November 2021)
And looking at website performance and stats vs. its big competitor, TikTok, we can see Instagram is still winning the race: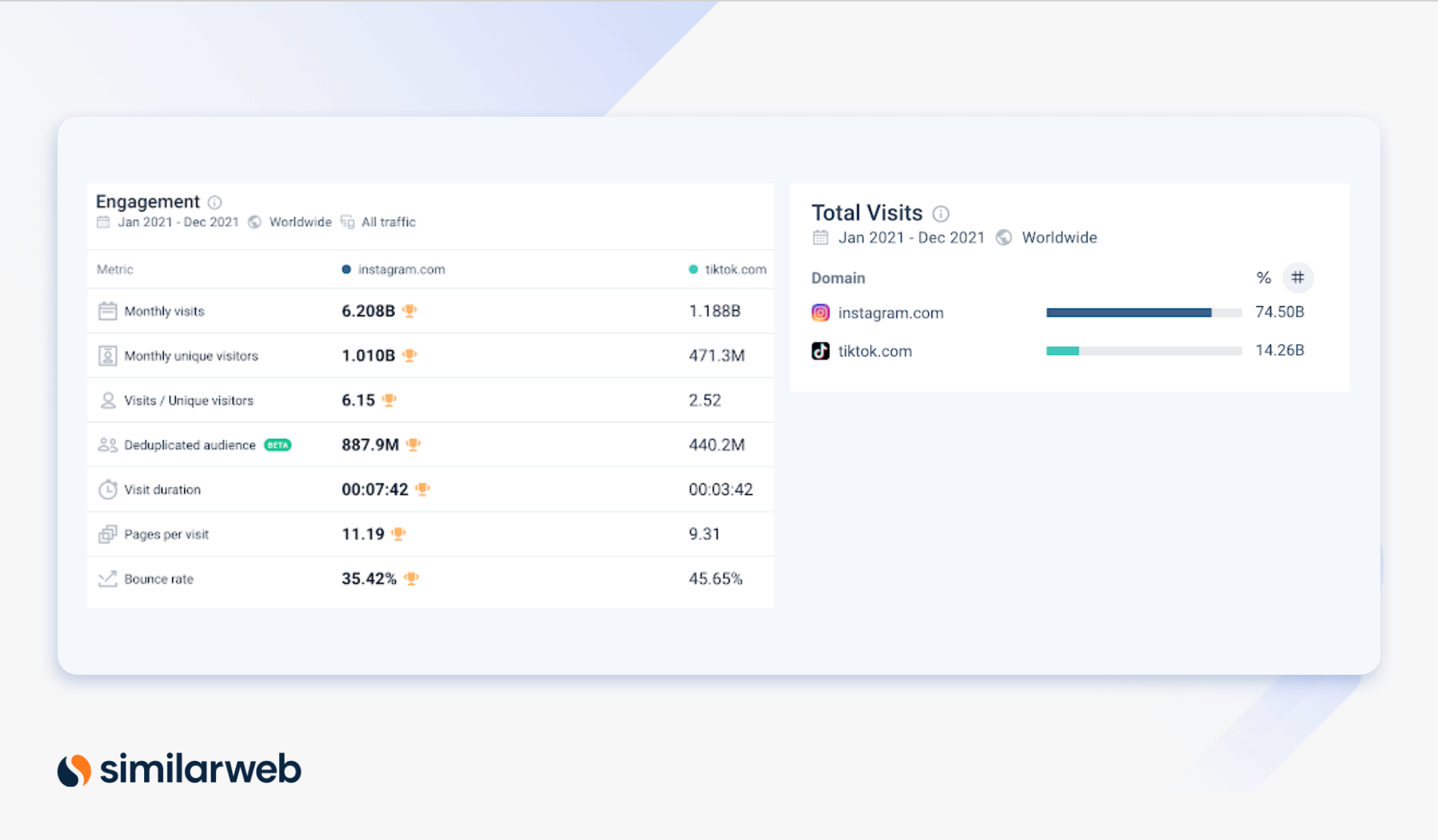 Feeding insights to the world
Faith Preminger, Social Media Manager, and one of the brains behind the relaunch said:
"We are beyond excited to bring our new, revamped Instagram account to the world. Social media grows in influence and importance every day, and we see that not only with our followers, but with our data here at Similarweb.
"Similarweb has a loyal user base and following, so we want to repay them with cutting-edge content, social exclusives, and new content series.
"We know first-hand that the world of social media is competitive, so we've gone all-in with a total relaunch. Similarweb is literally a datamine – we have unique insights into trends, industries, and online behavior – we can't wait to share this with the world."
So, there you have it: insights straight to your feed. Go on, have a scroll, follow us and bring more data into your life.

This post is subject to Similarweb legal notices and
disclaimers
.
Wondering what Similarweb can do for you?
Here are two ways you can get started with Similarweb today!