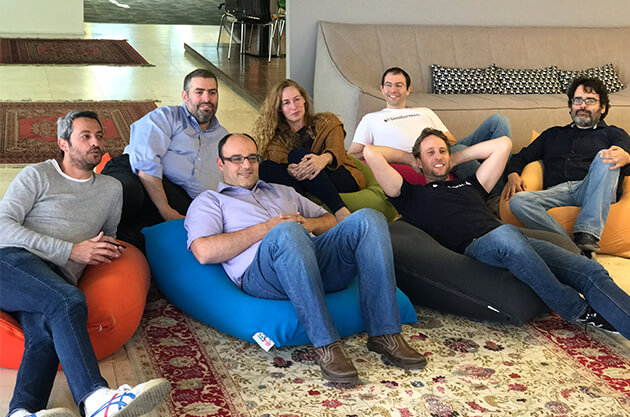 Updates
Similarweb, the Leader in Digital Market Intelligence, Secures $47 Million in New Funding
July 25, 2017
| Updated August 3, 2022
Investment to Accelerate International Growth and Drive Rapid Innovation
San Francisco, CA – July 25, 2017 – Similarweb, the leading digital market intelligence company, today announced that it has raised $47M in growth equity funding.  With this investment, Similarweb increased its total funding to date to $112M and has evolved into one of the fastest growing SaaS companies in the world. The round was led by Viola Growth, a leading growth equity investor in Israel, in collaboration with Saban Ventures. Additional participating investors included CE Ventures, among others.
More than half of the Fortune 100 rely on Similarweb's market intelligence solutions, which offer industry-leading insights on over 80 million websites and three million apps across more than 190 countries. Similarweb's thousands of customers include CMOs, digital marketers, investors, strategy professionals and business analysts at the world's leading brands, agencies, and consulting firms. Similarweb solutions are used to inform business strategy, build user acquisition plans, increase conversions, and retain customers.
In an environment where market disruption increases competition between brands, industry veterans are displaced by digital-first newcomers, and new categories are created daily, businesses are increasingly relying on market intelligence solutions to benchmark internal data in the context of the market landscape. Market intelligence provides essential insights on competitors, industry and audience that enable companies to capitalize on market opportunity and increase market penetration.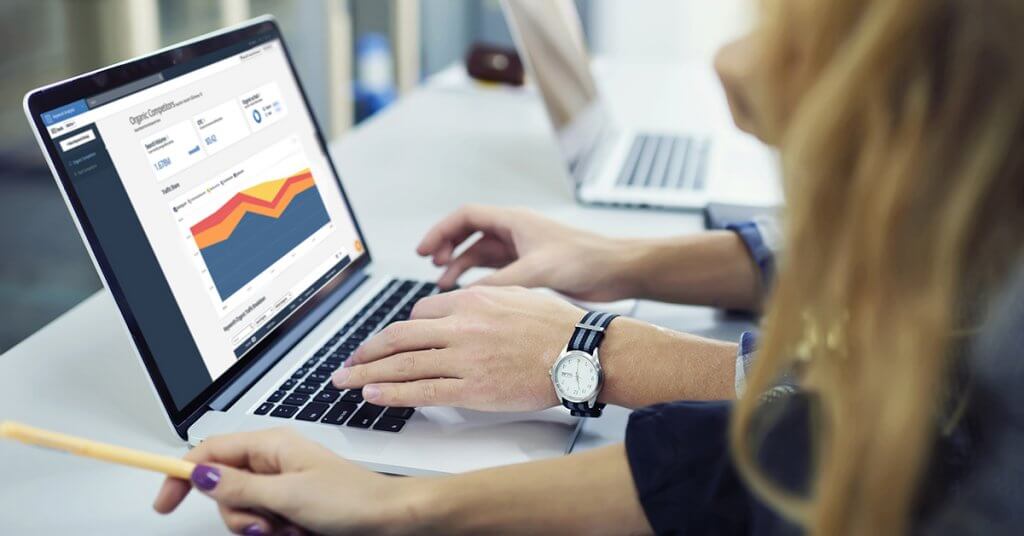 "The digital market intelligence space continues to grow exponentially, and is increasingly disrupting the $68 billion market research industry as well," said Or Offer, CEO of Similarweb. "Similarweb has emerged as the industry standard in market intelligence, redefining the way companies across the spectrum assess and maximize their market share. We are in a strong financial position – doubling revenue over the past 12 months – and with this investment will continue to meet the increasing demand we see for our solutions from brands and agencies around the world."
Similarweb will leverage the investment to build on its rapid success and:
Drive Global Expansion: Grow its team in San Francisco, New York, London, Tokyo and Tel Aviv, as well as open new international offices to better support and connect with customers worldwide
Build Next Generation Solutions: Expand current offerings with highly customized and integrated products that provide customers with the most actionable and granular insights
Establish Consulting Services: Invest in its team of strategic analysts to help customers increase ROI and solve their most complex business challenges
Invest in Data Coverage: Extend its lead as the highest quality and most comprehensive source of digital market intelligence across platforms
"We're excited to lead the round and support Similarweb's growth towards further establishing its presence as global leader in the market intelligence industry," said Harel Beit-On, Founder and General Partner of Viola Growth. "Similarweb empowers some of the most notable global brands to better understand, grow, and track their digital market share, fueling the rapid adoption of Similarweb's platform globally. With their proven technology, impressive team and global list of customers, the company is well positioned for accelerated growth and mass market penetration."
As part of the round, Similarweb also announced that Bill Macaitis, former CMO of Slack and Zendesk, joins as a member of Similarweb's advisory board. Bill will share go-to-market knowledge and best practices for hyper-growth and customer success based on his experience as a senior executive at three of the world's five fastest growing SaaS companies – Slack, Zendesk and Salesforce.
About Similarweb
Similarweb is the standard for understanding the digital world. With the largest international online panel consisting of hundreds of millions of devices, Similarweb provides granular insights about any website or app across industries. Global brands such as Unilever, HSBC, eBay, and adidas trust Similarweb to  benchmark against their industry, reveal competitors' strategies, discover new opportunities, and deepen their consumer insights. Similarweb has 350 employees across eight global offices and has been named one of JMP Securities Hot 100 Best Privately Held Software Companies and one of Business Insider's 50 Enterprise Startups to bet your career on.  For more information visit: www.similarweb.com.
About Viola Growth
Founded in 2008, Viola Growth provides an opportunity for growth stage companies to raise the capital they need to develop and expand. Viola Private Equity focuses on value creation in its portfolio companies and utilizes its strong management team to accelerate the growth of these companies. By providing direct capital investment, combined with strong leadership support, it propels portfolio companies forward, turning recognized companies into global technology leaders. The Viola Private Equity team has vast experience in working with management teams to build organic and non-organic growth plans, scale operations, strengthen management teams and aim to create business partnerships with global leaders. Viola Private Equity is a member of the Viola Group, Israel's premier technology-focused Private Equity group with over $2B under management. For more information visit: www.viola-group.com.
About Saban Ventures
Saban Ventures identifies, invests in and partners with the most promising technology companies, in stages that range from post-seed to growth. The fund focuses on SaaS (Software as a Service), digital media and technology enabled services. SV is an affiliate of the Los Angeles based Saban Capital Group (SCG), a leading private investment firm. SCG specializes in the global media, entertainment, and communication industries.
This post is subject to Similarweb legal notices and
disclaimers
.
Wondering what Similarweb can do for you?
Here are two ways you can get started with Similarweb today!