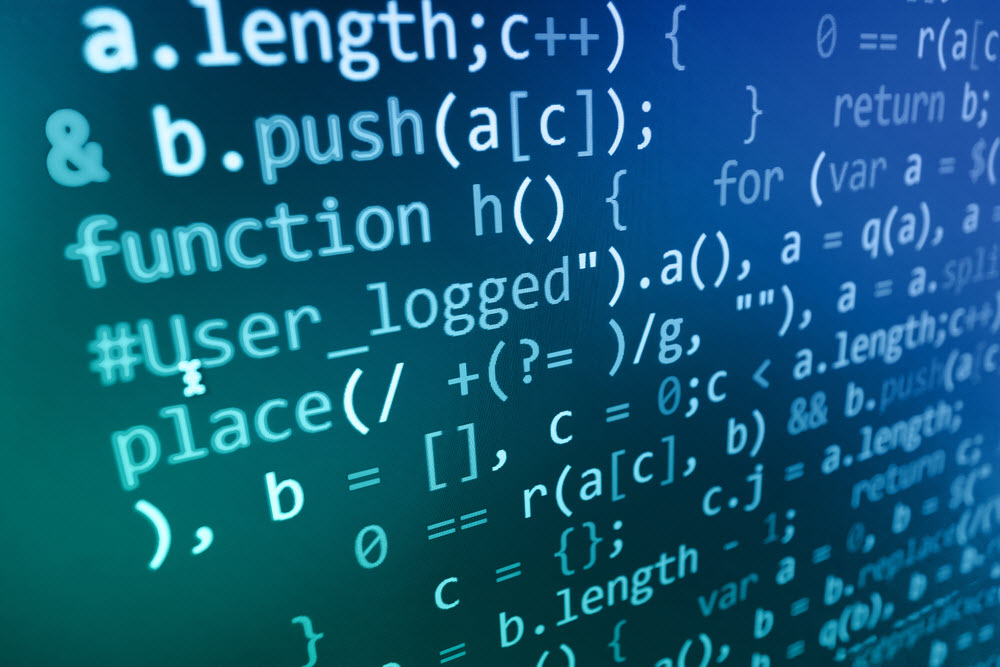 Updates
Announcing April 2015 Similarweb Algorithm Change
April 6, 2015
| Updated August 2, 2022
At Similarweb we have a wealth of data at our disposal, and handling this data is no simple task. Simply put, there's quite a lot of work that goes into refining this vast portfolio of data.
We're constantly hard at work updating our technology and algorithms in order to continue fulfilling our objective, which is to create the most comprehensive map of the digital world with full transparency.
That's why we're committed to making ongoing improvements on results. Some of these updates include additional features and new segmentation, while others boast algorithm changes that affect the Similarweb Domain, Industry, and Mobile App Analysis results.
For the past few months, we've been working on a new algorithm to improve and enhance our data accuracy even more.  We're excited to announce that the algorithm was officially up and ready for action on April 1st!
Following this update, we expect to see significant improvements in our data. Meanwhile, some features may be affected by this update. This includes possible changes for specific domains we're currently analyzing. We want our users to have an easier time understanding how this algorithm change affects our data, so we've implemented the change on fresh data only. So any data results prior to April 1st won't be affected by the algorithm update.
Right now the only place where you can see this algorithm change is in the 'Last 28 days' timeframe available on Similarweb PRO. You can see the point of change marked in the Visits timeline graph: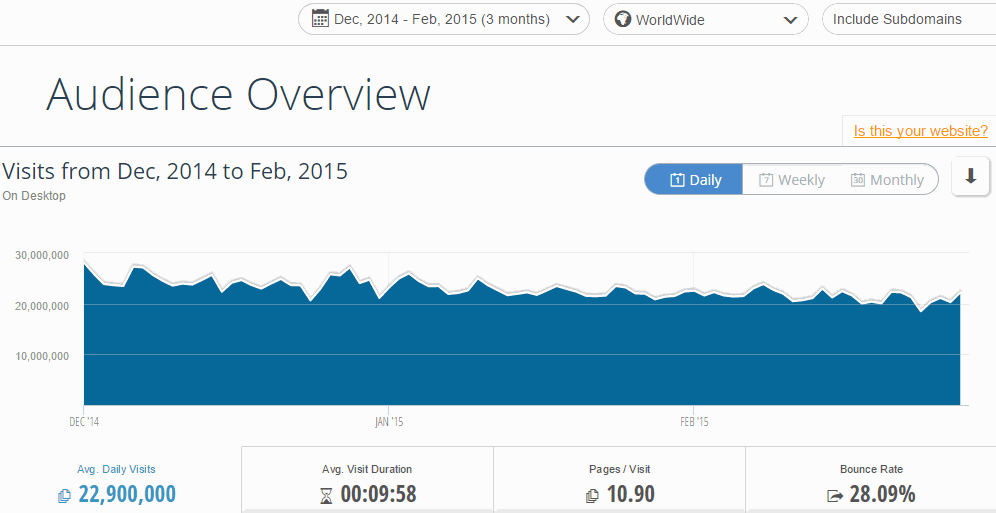 Once April's data is released (during the first week of May), this same orange line will be visible on other timeframes on both Similarweb free platform and Similarweb PRO.
Today Similarweb's algorithm includes hundreds of millions of websites and apps from over 200 countries, with over 2.5 billion pages crawled every day.  Our unique algorithms help us refine this vast trove of data for the highest possible accuracy, providing organizations of all sizes with actionable insights for better business decisions.
As always, we're looking forward to receiving your feedback and suggestions.
This post is subject to Similarweb legal notices and
disclaimers
.
Wondering what Similarweb can do for you?
Here are two ways you can get started with Similarweb today!