Updates
Introducing 6 New Shopper Intelligence Features [June Update]
June 24, 2021
| Updated September 4, 2022
Top Features This Month
We're excited to share six new Shopper Intelligence features you can use to optimize your Amazon strategy. Key additions to Similarweb's eCommerce intelligence tool include: 
Subscribe & Save insights

Shopper Overlap

First-party (1P) vs. third-party (3P) Amazon performance
Keep reading to learn more on how these features will benefit your eCommerce strategy.
1. Subscribe & Save Insights
Optimize your subscription strategy using Subscribe & Save Insights.

Amazon's Subscribe & Save program can be used to your advantage if you have the right data. Benefits of the program include increased customer loyalty and lower customer acquisition cost (CAC). However, disadvantages include lower profit margins. 
We've developed a feature to give you insight into how the program is impacting your business and your competitors. 
With our new Subscribe & Save insights, you can:
Estimate how many new customers you're losing to Amazon's subscription program

Analyze Subscribe & Save's impact on competitor and category revenues

Evaluate Subscribe & Save's potential revenue impact for your brand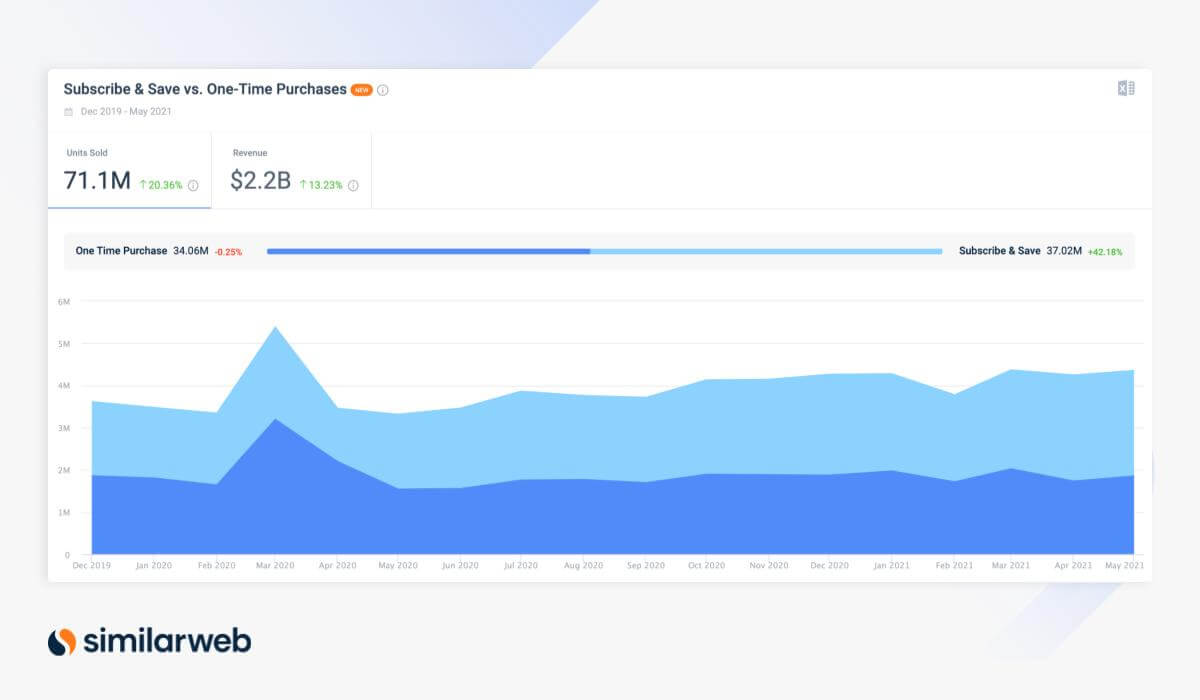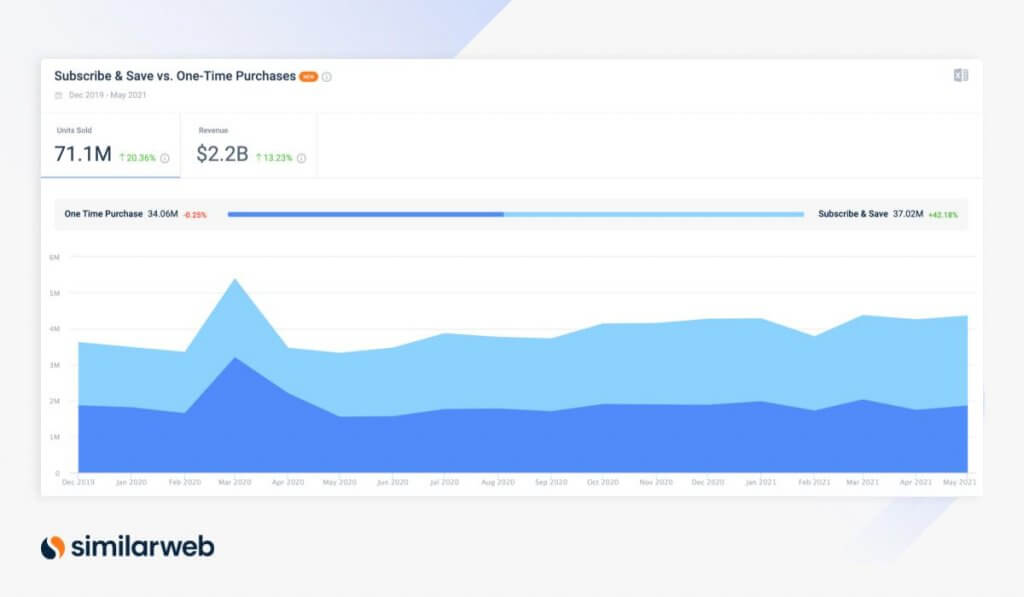 2. Shopper Overlap
Understand where your customers shop so you can invest in the right channels.
Endless online shopping options encourage customers to compare products on different retailers and DTC sites to find the best deal. By monitoring this cross-shopping behavior, you can invest the right resources in the right (market)places.  
Shopper Overlap insights allow you to:
Prioritize retailers based on your customers' cross-shopping habits

Discover new channels consumers are using to find competitors' products

Track shopper overlap changes to inform your channel strategy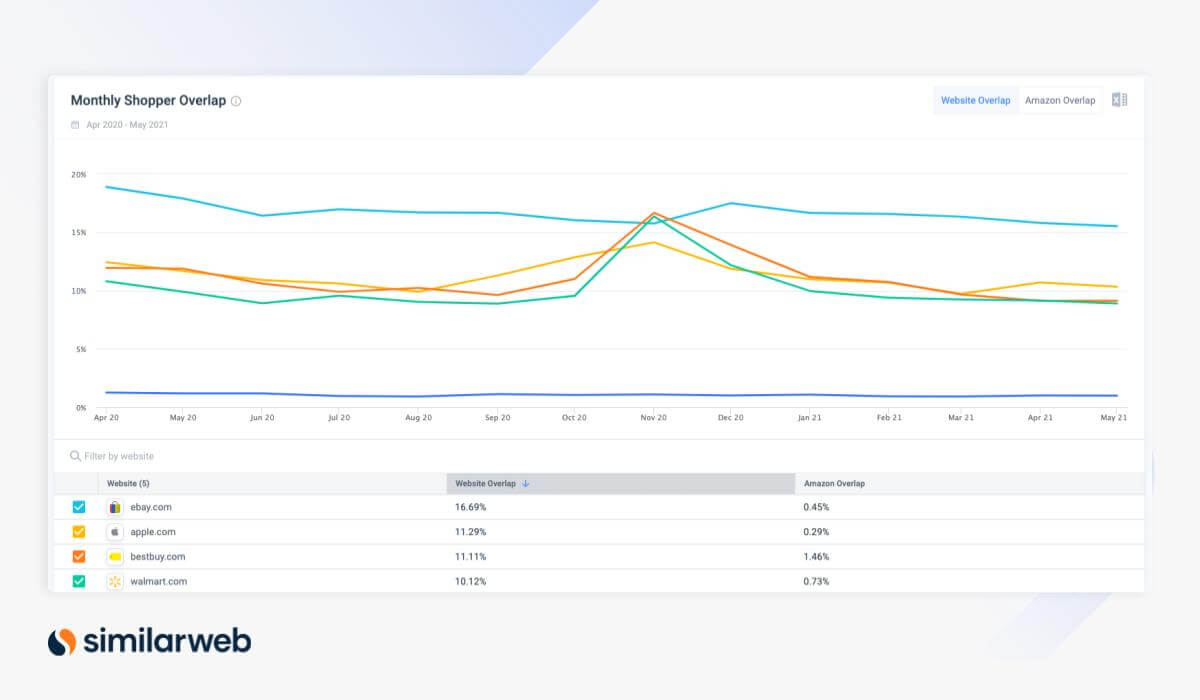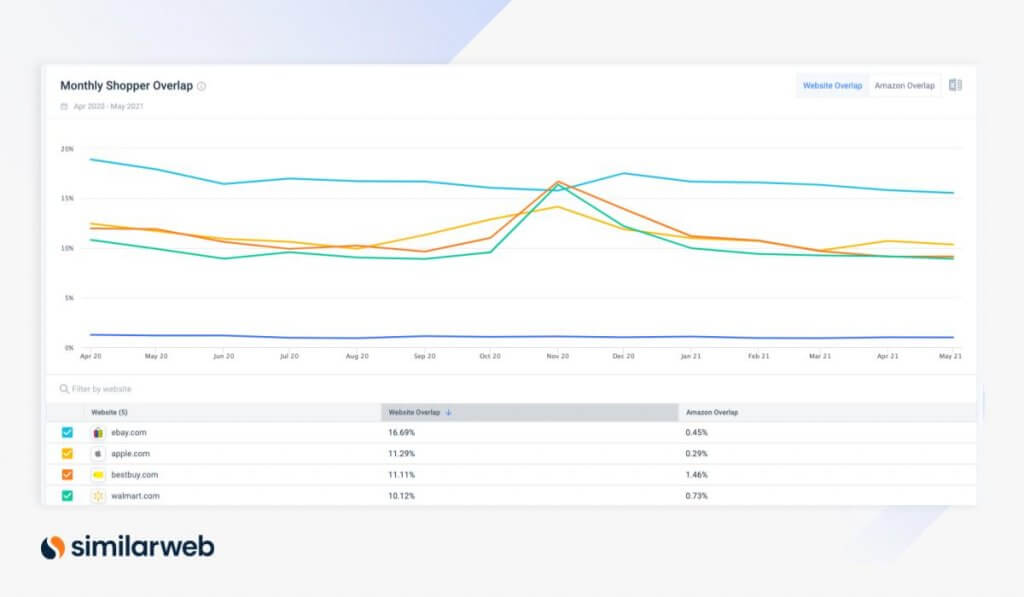 3. 1P vs. 3P Performance
Discover 3P sellers' impact on every category and brand.
Are you selling 1P on Amazon, 3P, or a combination of both? Deciding on the right strategy requires a lot of trial and error, and we geared up to help.
With this new 1P vs. 3P feature you can analyze the split between 1P and 3P revenues, units sold, and product views.
1P vs. 3P insights helps you:
Measure the impact of 3P sellers on your brand's sales

Identify categories with high/low 3P penetration to inform category strategy

Optimize pricing strategies by analyzing 3P vs. 1P price levels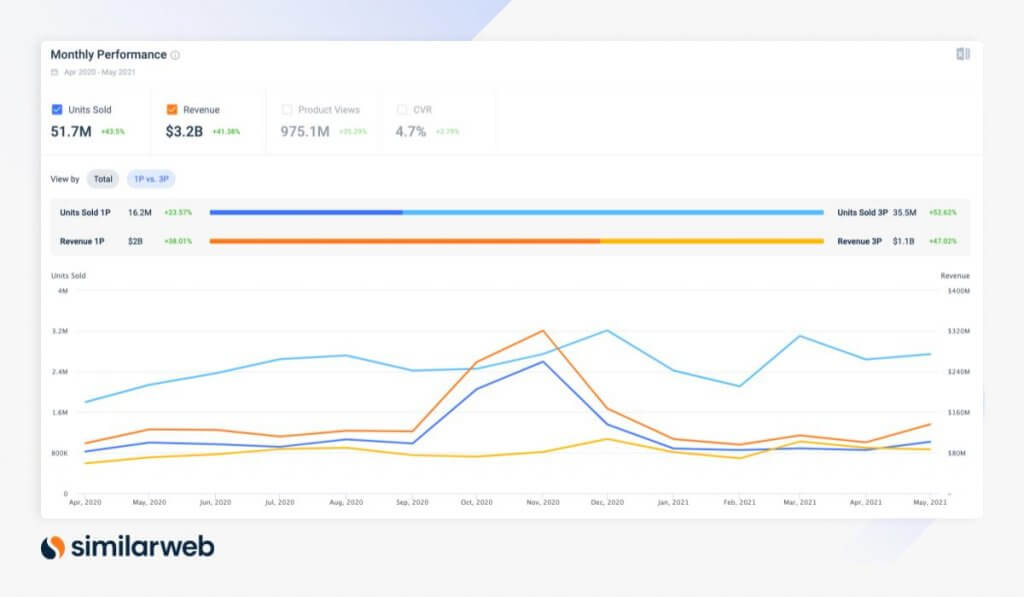 4. Keyword Search Results
Track how your competitors' products rank on Amazon.
Amazon's search results positions change frequently, making it difficult for brands to monitor their search performance and Amazon SEO.
With our Keyword Search Results feature you can analyze the first-page search results for every keyword so you can:
Monitor your brand's first-page coverage

Inform your Amazon search strategy

Evaluate keywords' market opportunity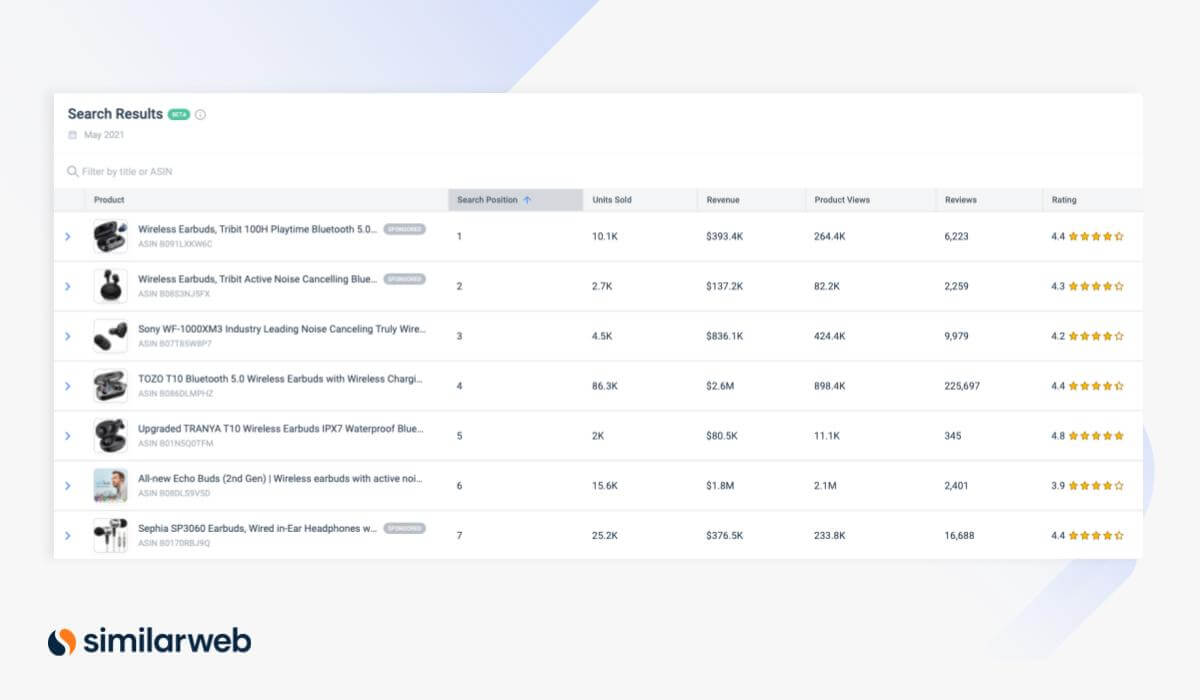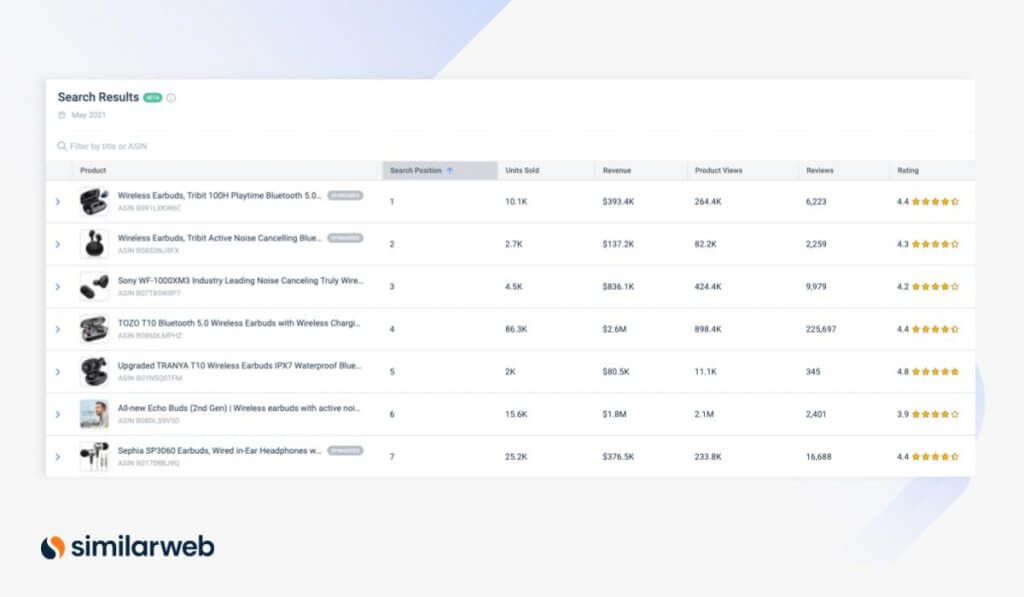 5. Purchase Frequency 
Monitor changes in purchase frequency for different categories and brands.
Understanding how frequently customers buy your products is the first step in improving customer loyalty. With the Purchase Frequency trend view, you can track changes in purchase frequency to identify potential loyalty issues and act in real-time.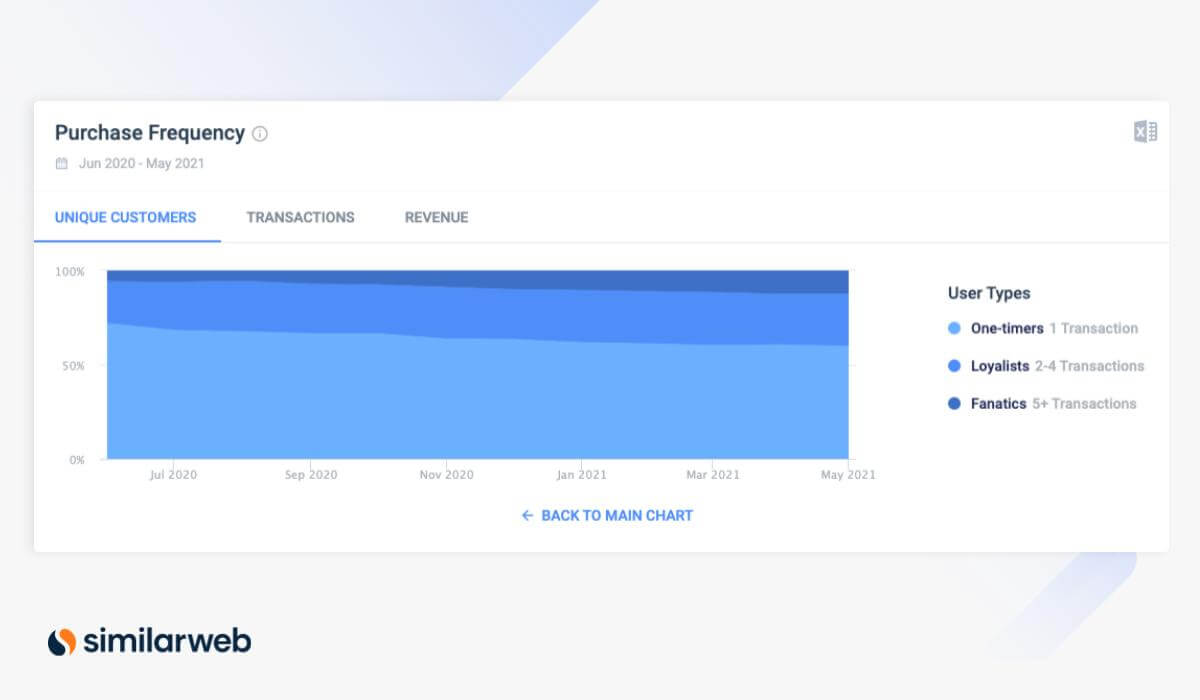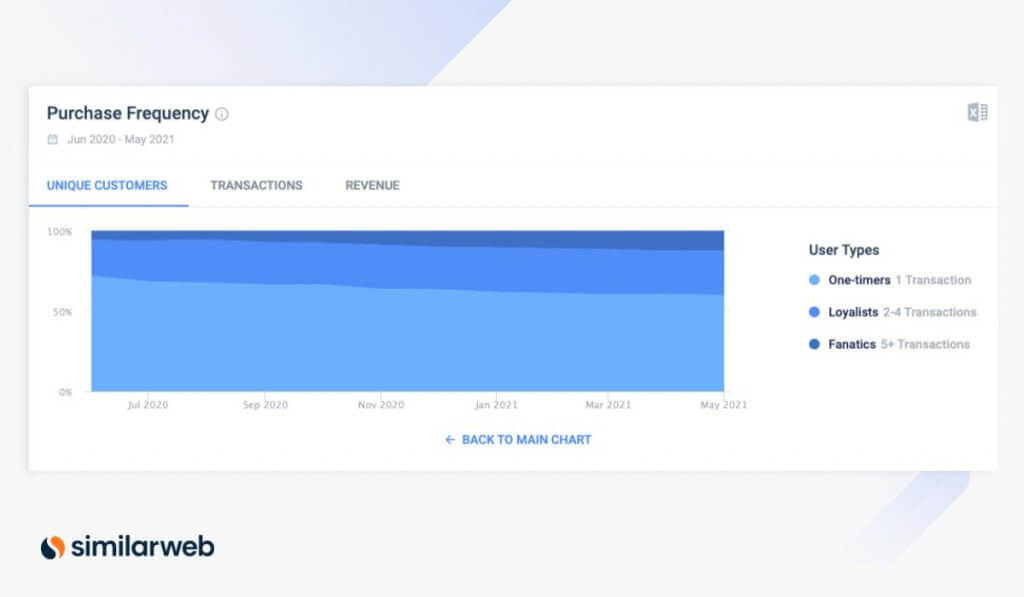 6. Product Performance Over Time
Monitor ASIN performance to optimize your product portfolio.
Uncover which products perform the best during different parts of the year so you can optimize your portfolio. With Product Performance Over Time, you can:
Generate new product ideas

Identify product white spaces

Spot product trends before the competition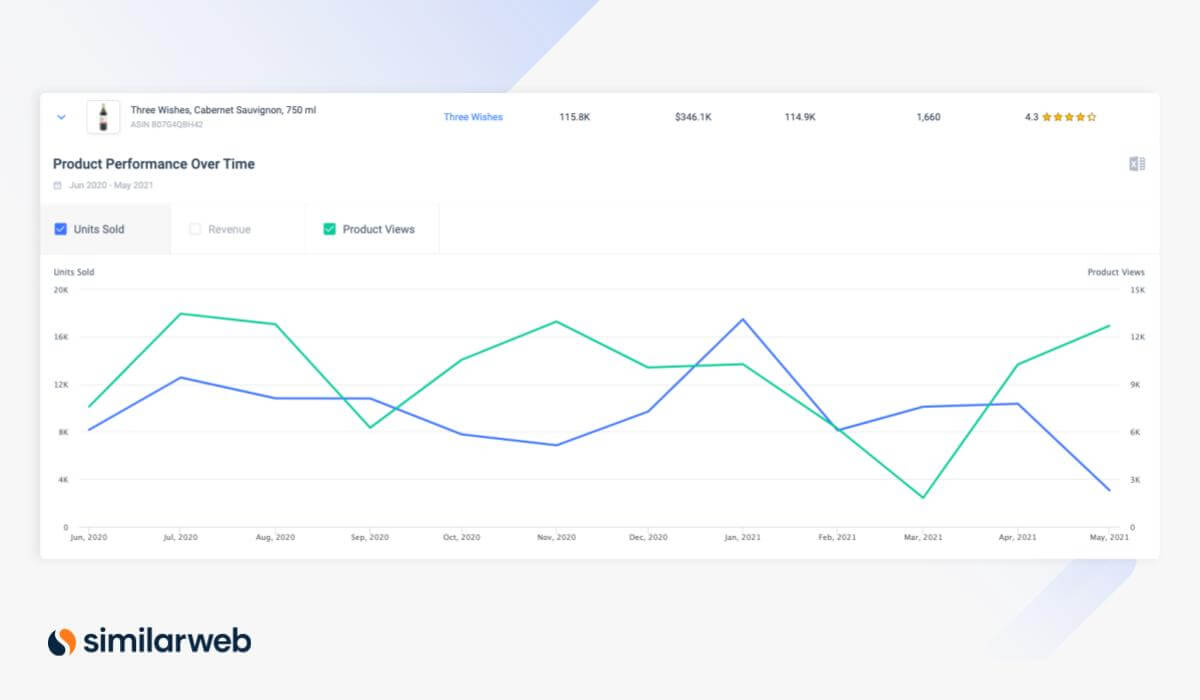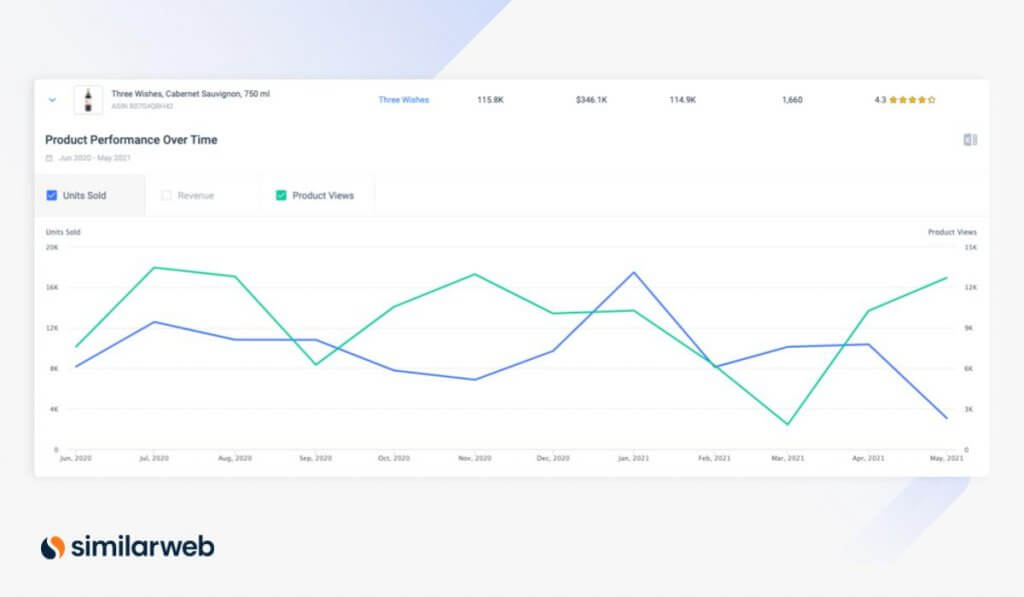 Want to give it a try?
Log in to Shopper Intelligence to put these new features to the test.
Still don't have access? Reach out to your account manager or contact us for more details.
The post is subject to Similarweb legal notices and disclaimers.
This post is subject to Similarweb legal notices and
disclaimers
.
Wondering what Similarweb can do for you?
Here are two ways you can get started with Similarweb today!