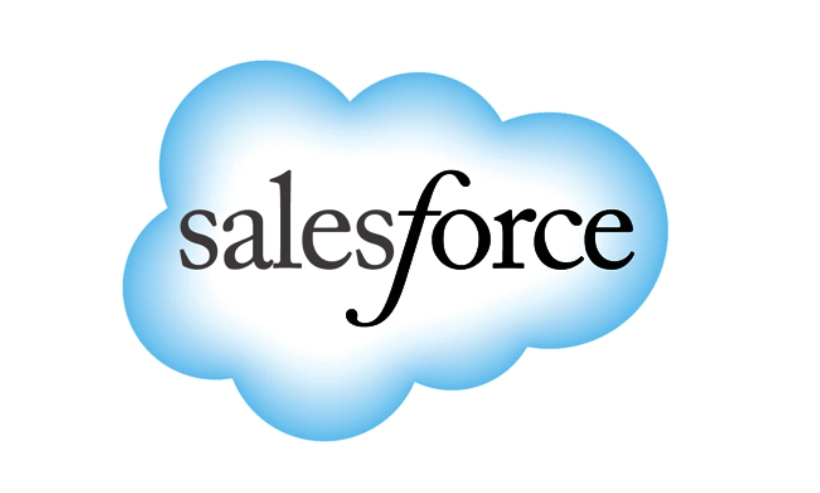 Updates
Introducing Similarweb for Salesforce
May 14, 2015
| Updated August 3, 2022
We all know how important data is, especially in the digital age. Gone are the days of making business decisions based on theories or half-baked hunches. In today's world, decisions based on data are really the only decisions a manager can afford to make.
This is true for everyone, but it's especially true for sales – where prioritization and fast handling can directly impact the progress of the company. That's why we're especially proud of our newest product.
True to its name, our new integration with Salesforce is a powerful tool that helps sales teams redefine lead qualification and lead scoring. Designed especially for Salesforce and installed directly from the AppExchange, the new plugin enriches your leads and accounts with Similarweb's unique data set. Meanwhile, you're gaining a better understanding of how to qualify and approach your existing and future clients.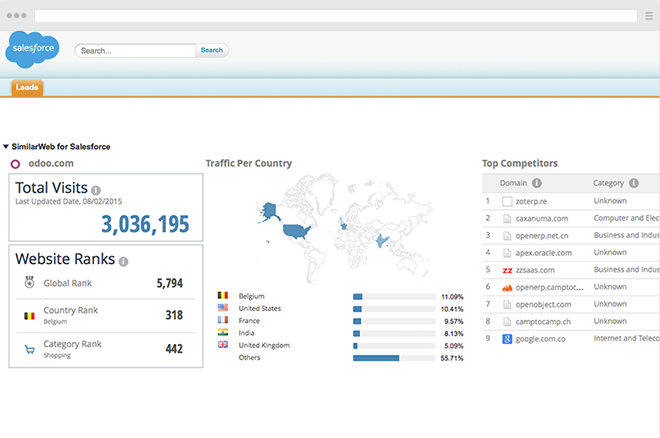 Once installed, our Salesforce integration gives a sales representative insights like number of visits to a given domain, industry, key competitors, country ranking and much more. The Salesforce add-on will also help relieve some of the pressure put on your SDR team, by helping them quickly and accurately qualify leads. Plus they'll be able to easily identify the most important potential customers in about half the time.
Now you have key snapshots of your prospect's business – no more flying in the dark. All the crucial online information is right there at your fingertips. This allows for maximizing the data you already have, and significantly increases the conversion rate on all sales efforts.
There are even more use cases for the Salesforce plugin. Ad Tech can use it to mass categorize publisher's databases with traffic and content intelligence data – in real time. They'll also have the ability to screen and validate publishers directly from Salesforce.
Online Marketing Agencies will be able to quickly gain an understanding of their client's website simply by looking in their Salesforce dashboard. That means no more endless hours of research due to manual lead qualification.
We could go on indefinitely about all the uses of this versatile new add-on. In short, this all-in-one tool empowers sales teams to get the right information at the right time. The result?
Time is saved, efforts are maximized, and everyone's happy.
This post is subject to Similarweb legal notices and
disclaimers
.
Wondering what Similarweb can do for you?
Here are two ways you can get started with Similarweb today!