Updates
Similarweb Keyword Generator – For Advanced Keyword Discovery
February 22, 2019
| Updated August 3, 2022
Similarweb's Keyword Generator improves keyword discovery based on genuine user intent.
The Keyword Generator can help businesses define both paid and organic search campaigns and optimize them as they continue.
Similarweb has recently released the latest upgrade for its comprehensive Marketing Intelligence Solution. The Keyword Generator offers Similarweb users access to over a billion keywords that are derived from real clickstream data.
In this post we will offer examples of how you can improve keyword discovery using the Keyword Generator and qualify potentially valuable keywords across a number of important metrics.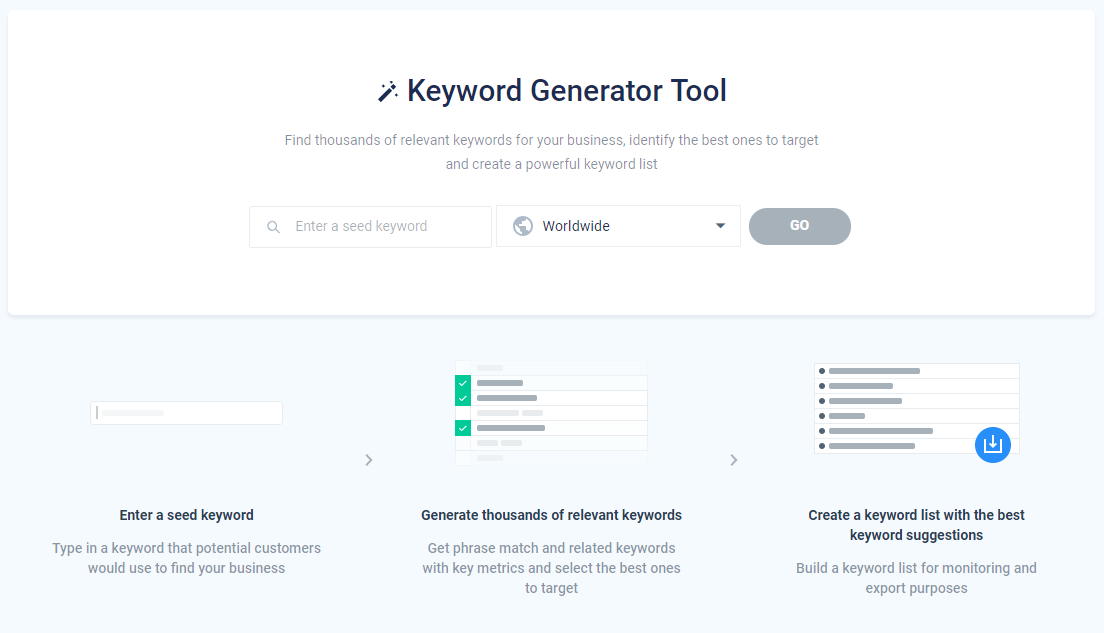 Generating a List of Keywords
Start your keyword research with Similarweb. Entering a single seed keyword made up of a word or phrase that consumers may use while looking for information enables the Keyword Generator to pull together a list of similar search terms.
For example seeding the Keyword Generator with the keyword car insurance quotes generates a list of 172 keywords from the US in the past three months based on a phrase-match search where the results contain the seed keyword but perhaps with the order of the words switched round.
Phrase-match keywords for car insurance quotes include insurance for car quotes, cheapest car insurance quotes and compare car insurance quotes.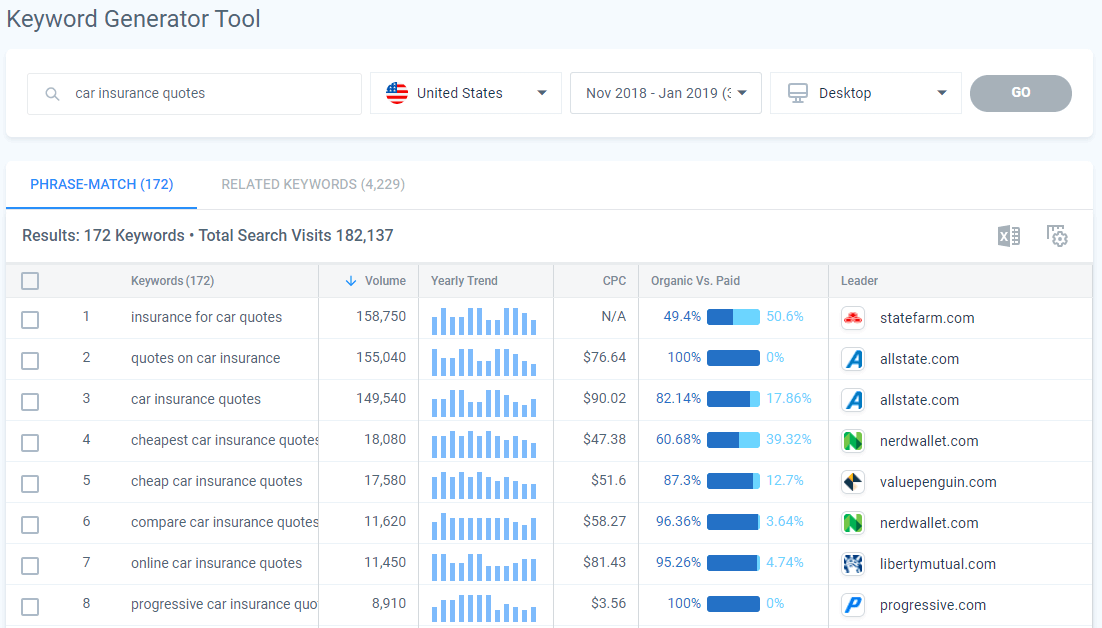 It also generates a list of 4,229 related keywords. These are keywords that look the intent of the the seed keyword and suggest further examples based on the way users search a particular topic, product or service.
Related keywords for car insurance quotes include auto insurance quote, geico car insurance and allstate near me. Those related keywords include car insurance brand names to give you an idea of how consumers actually search for insurance quotations. They provide valuable insights into the the search terms an independent insurance agent, for example, might target, to drive traffic to a domain.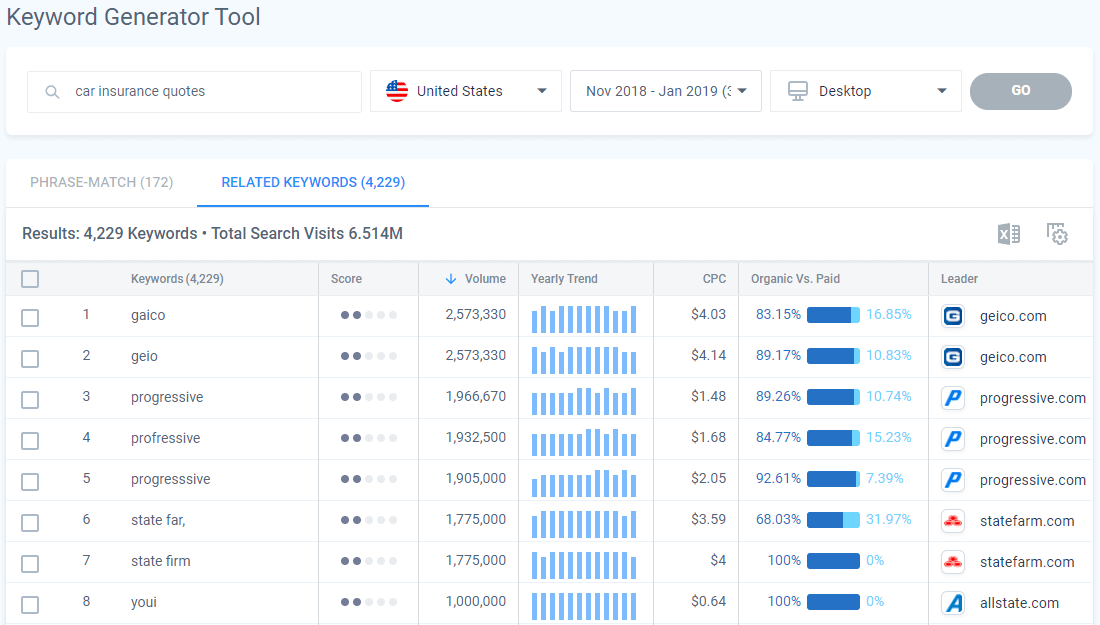 Analyzing Your List of Generated Keywords
For each list of keywords you can find the proportion of searches that are organic versus paid. This is a key part of marketing strategy determining whether to target specific keywords through paid search and PPC or through organic search with SEO-rich content.
You can also sort your keywords by the volume of searches each generated to prioritize your efforts. You can build a marketing strategy around targeting the most-searched keywords or a greater number of less-searched, long-tail keywords or a combination of both. The Keyword Generator provides the depth to help you build a marketing strategy and then iterate it over time to optimize the return on your investment.
Similarweb's keyword discovery engine also generates a CPC value for each search term allowing to to estimate the necessary investment to compete for searches for any given keyword.
The related keyword search also includes a score indicating how relevant the related keyword is to the original seed.
The final column in your keyword list results reveals the website that currently receives the highest proportion of the search traffic for each keyword. Knowing who your competitors are and the types of keywords they are benefiting from can be a vital part of your strategy whether you wish to tackle them head over the most obvious search terms or find some easier wins among the less competitive keywords.
Using the Keyword Generator to Make Smart Decisions
You can use the Keyword Generator to build groups of keywords to target searches clustered around specific topics or products. For each group you can develop a different strategy based that will enable you to grow your organic traffic in volume and quality and increase conversion as you define it.
The Keyword Generator can help businesses discover the best keywords for paid and organic search campaigns and optimize those campaign on an ongoing basis.
This post is subject to Similarweb legal notices and
disclaimers
.
Wondering what Similarweb can do for you?
Here are two ways you can get started with Similarweb today!