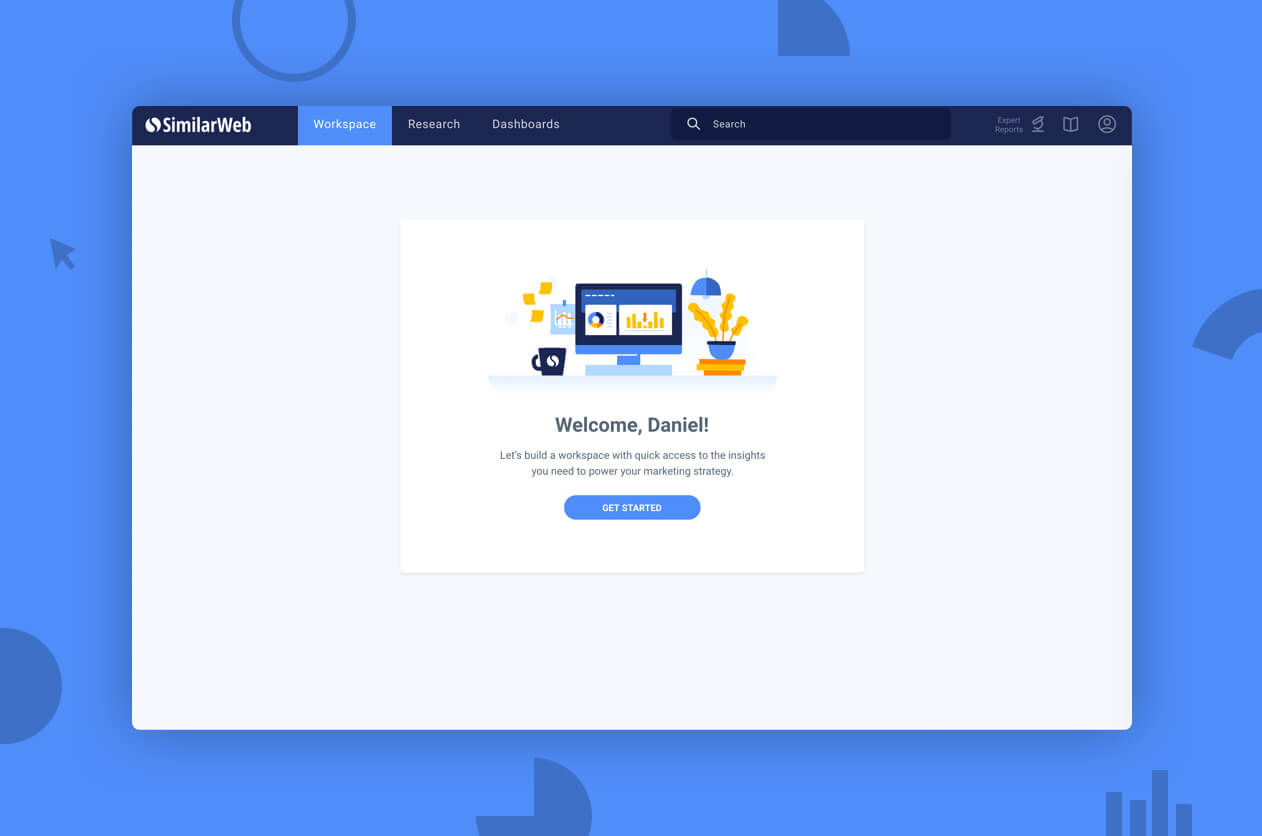 Updates
Introducing: The Marketing Workspace – A Personalized Working Environment for Marketers
February 26, 2019
| Updated August 3, 2022
As we continue our efforts to build a Marketing Solution to surface the most critical and relevant insights for our customers, we are excited to announce the release of a new working environment – the Marketing Workspace.
The Marketing Workspace is a personalized environment, where you can set up a competitive arena that includes your website and its competitors to benchmark your performance across a range of metrics. In addition, you will be able to create and monitor custom assets like keyword groups and lists of partner and potential partner sites, so you can identify strengths, weaknesses, threats and opportunities.
Benchmark your Website Performance with Arenas
For every country, product line or set of competitors, you will be able to set up an arena and track your market share, growth rate, traffic channels distribution and more. Each arena may include direct competitors, indirect competitors or frenemies.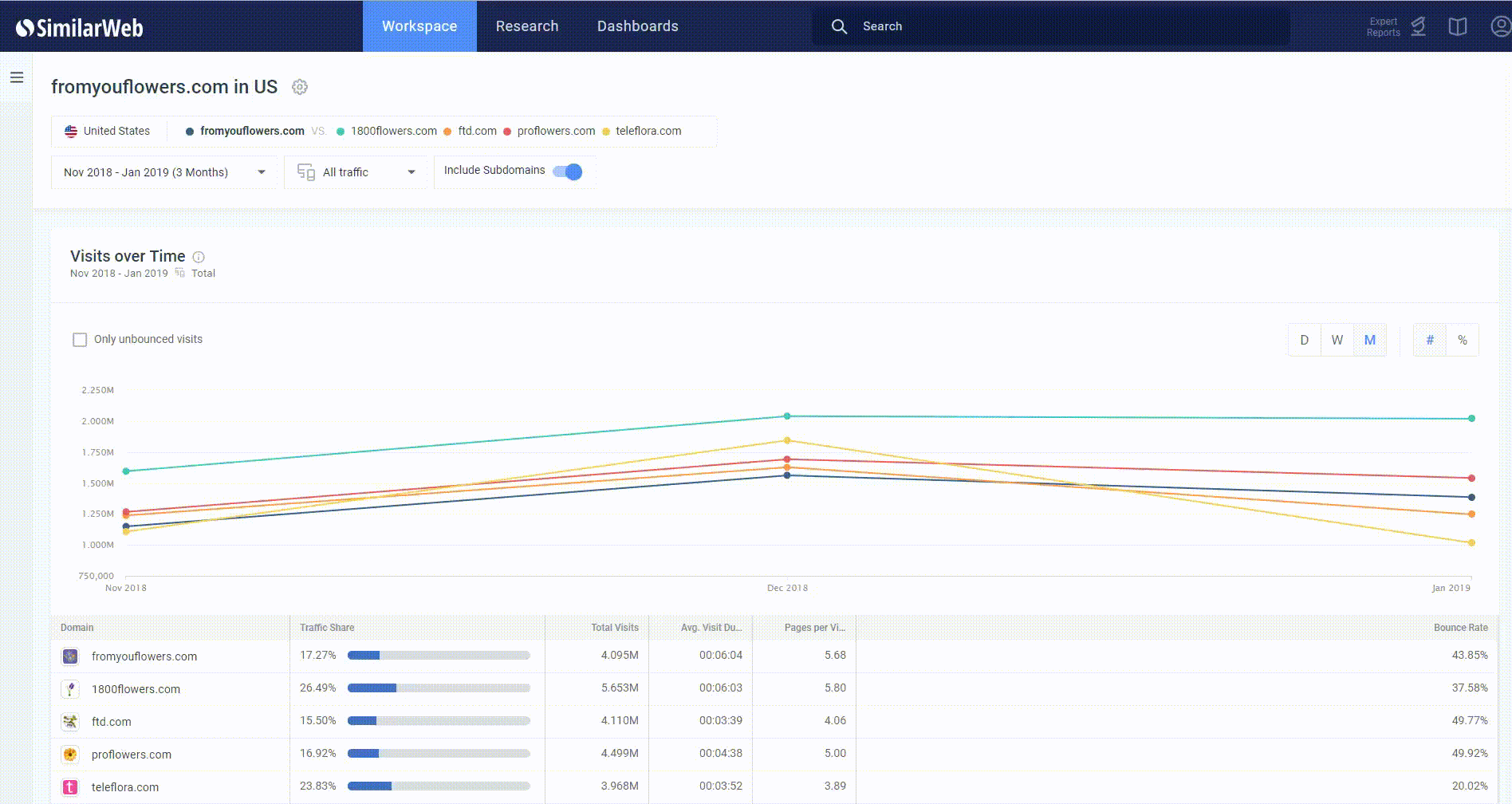 Track Relevant Keywords with Keywords Groups
You can build lists of keywords based around any topic, product, category or pattern of user behavior. For each list, you will be able to find keyword ideas, group them based on a business case and measure your share of voice to understand where you are winning, losing and where you have missed opportunities.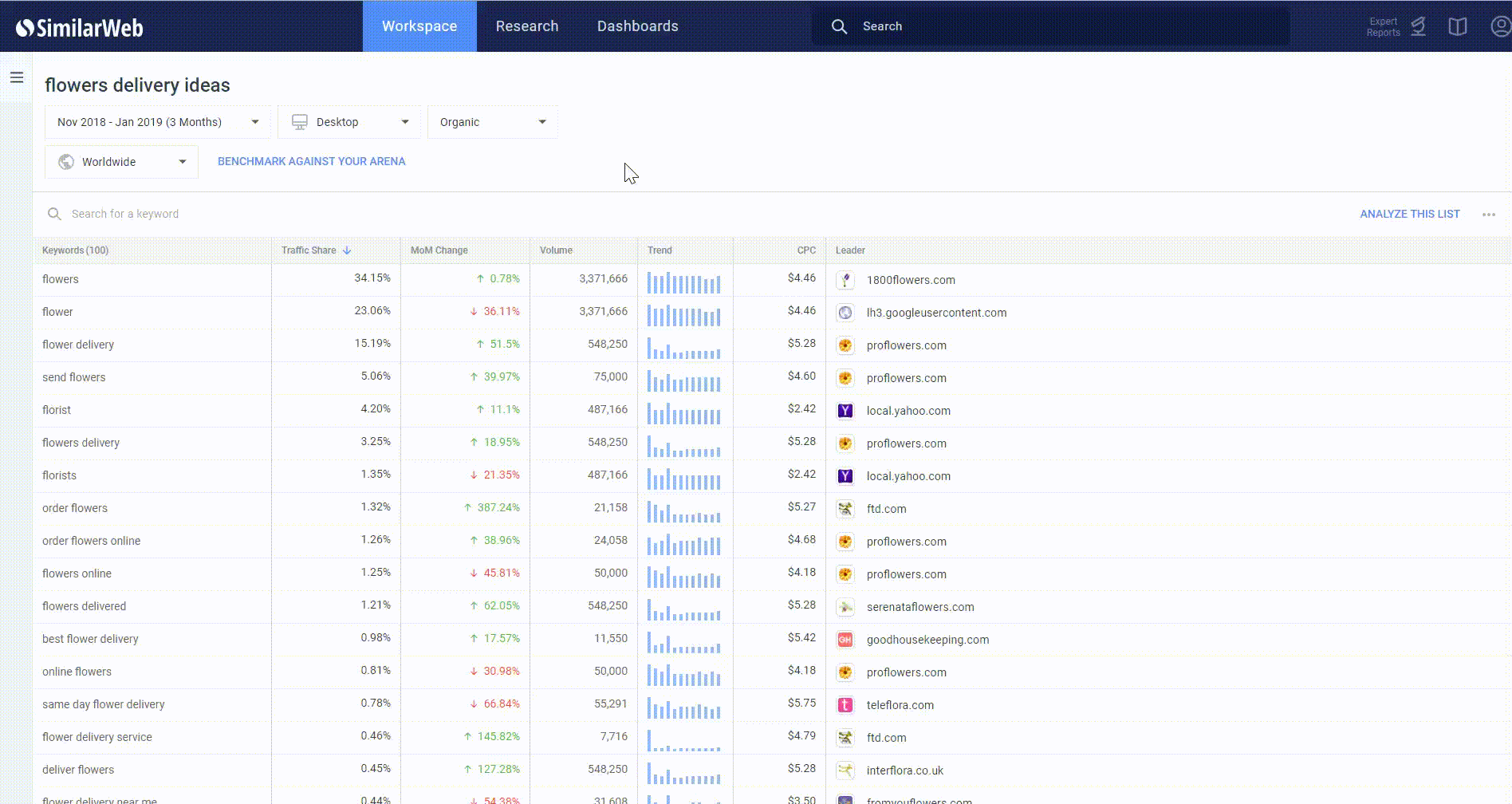 Monitor your Most Critical Affiliates with Website Lists
For every group of partner sites – existing, potential or competitors' affiliates or publishers, you will be able to monitor the outgoing traffic for each site, and understand your share of voice among the group to help you negotiate the best possible deals.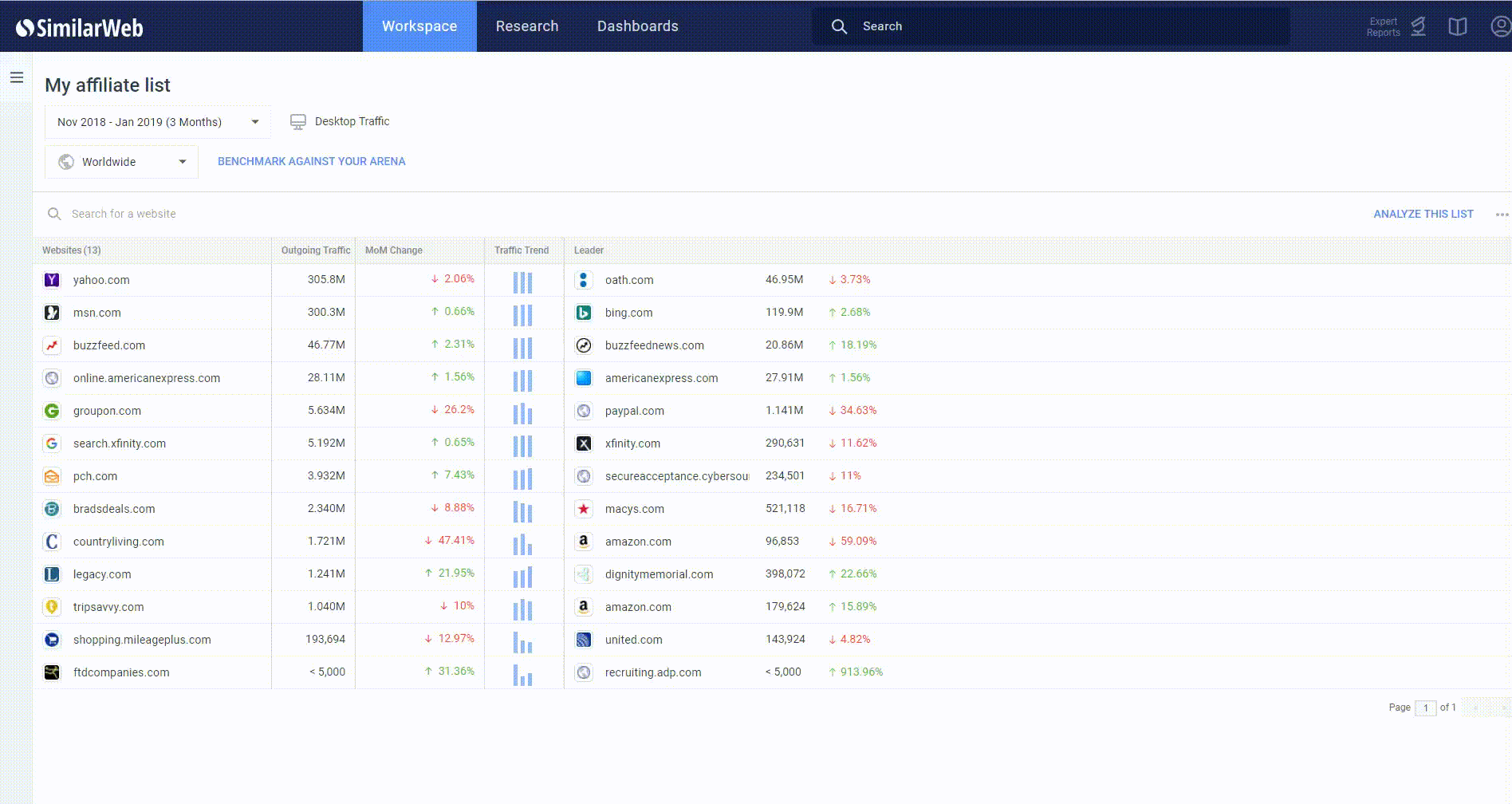 What's Next
Our main goal always remains to build features that will surface the most critical, relevant and timely insights for you to find growth opportunities. Here are some of the upcoming product releases we are working on:
Smart recommendation engines to fetch relevant keywords for you to target and websites for potential partnerships
Alerts to stay on top of new threats or opportunities (for example, your competitor started bidding on a keyword, launched a campaign or started working with your affiliate partner)
Go ahead, give it a try and let us know what you think!
This post is subject to Similarweb legal notices and
disclaimers
.
Wondering what Similarweb can do for you?
Here are two ways you can get started with Similarweb today!