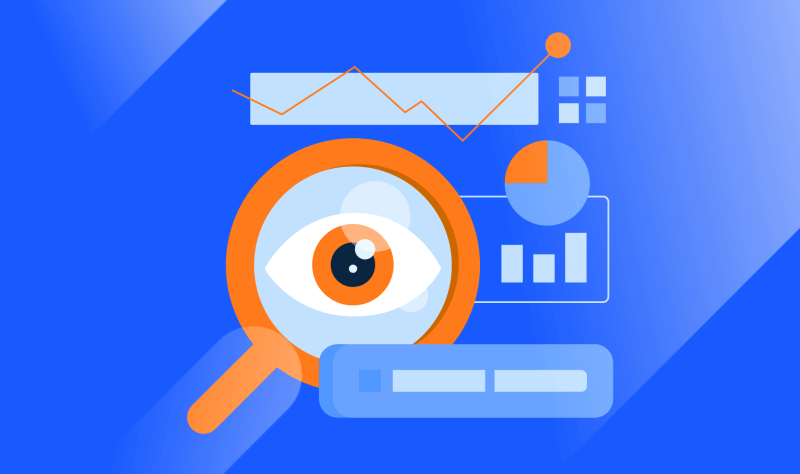 Updates
Mobile Traffic 2.0: Dive Deeper Into Mobile Search Traffic
by Owen Badham
, Senior Product Marketing Manager at Similarweb
3
Min.
March 24, 2022
| Updated August 3, 2022
Mobile traffic now accounts for over 50% of total traffic. So getting a detailed overview of the mobile ecosystem is an essential part of any digital marketing strategy. After all, understanding mobile keyword search volume and traffic can help to prioritize promotion and marketing tactics more effectively.
That's why we've just released a major update to the mobile data we deliver to you. So major, we've had to give the tool a brand new name.
Move over, Mobile Competitors*, and make way for Mobile Traffic 2.0!
Mobile Traffic 2.0 offers:
More coverage
Better accuracy
New metrics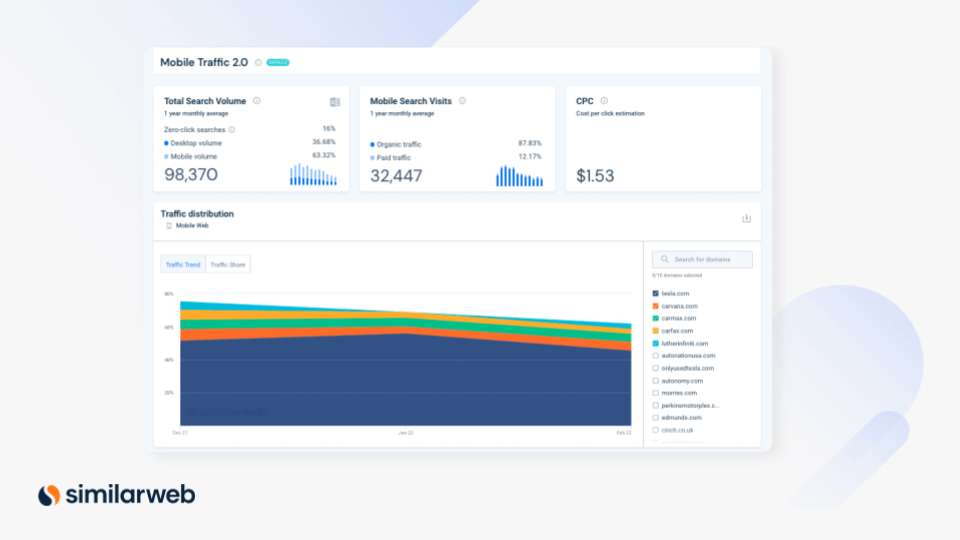 Now featuring
Here's a glimpse at some of the new features you'll find:
Mobile Search Visits
For the first time, you'll see actual mobile visits (not just search volume) for any keyword, including the split between organic vs. paid traffic.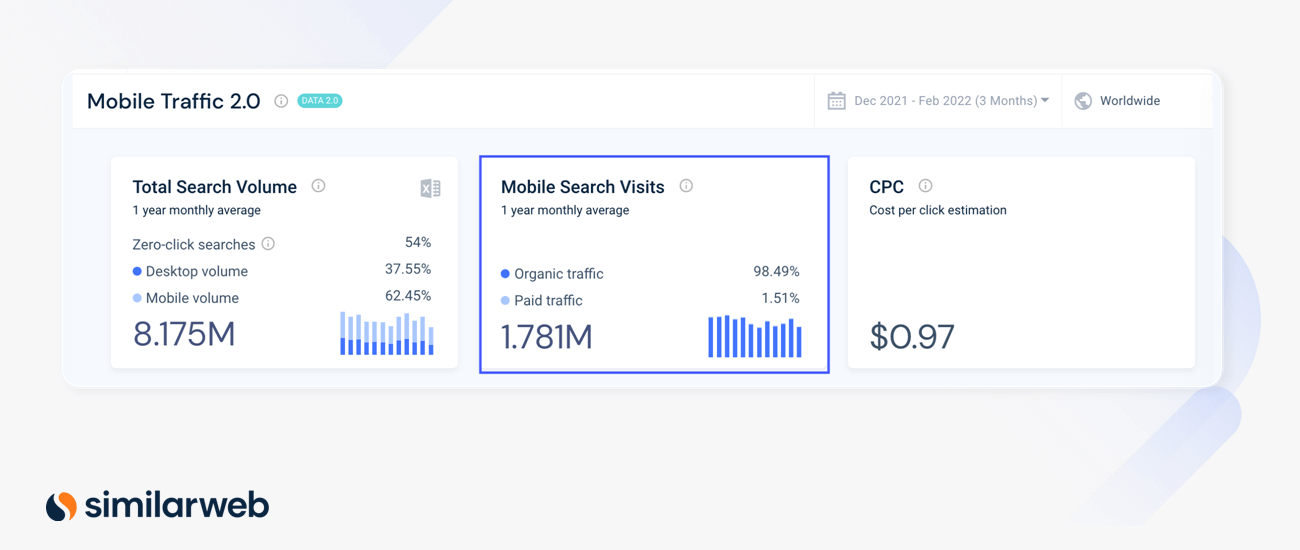 Search Volume Split
You can now see the search volume split between mobile and desktop – for any keyword.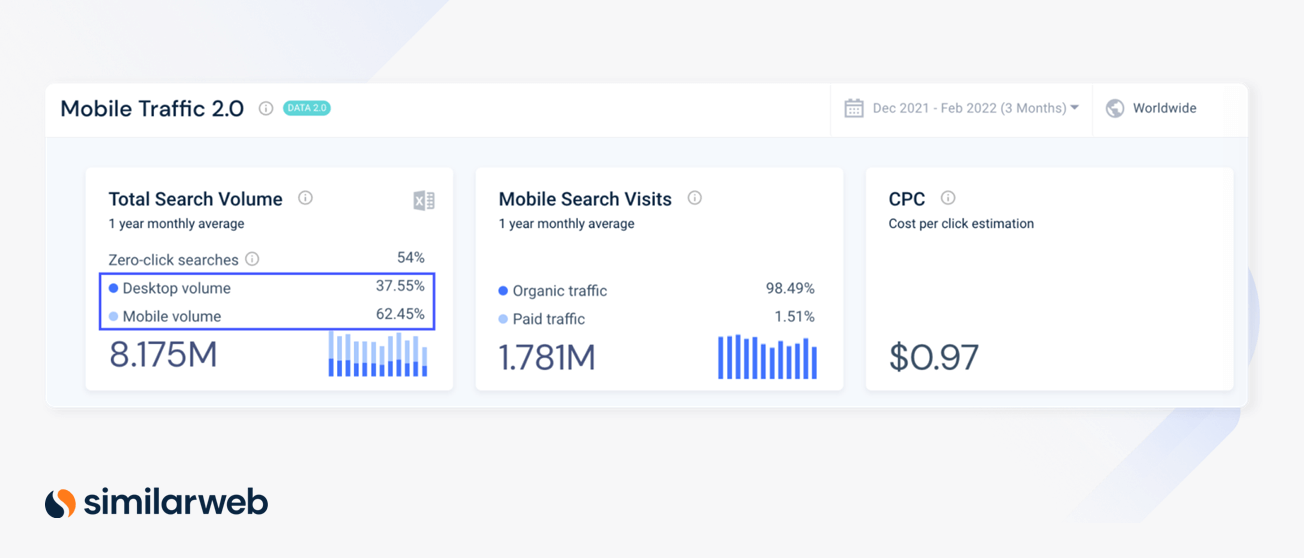 Traffic Distribution
Get a high-level view of traffic trends and traffic share for up to 10 domains, in an easy-to-digest graph and gain a wider perspective of the competition for the keyword.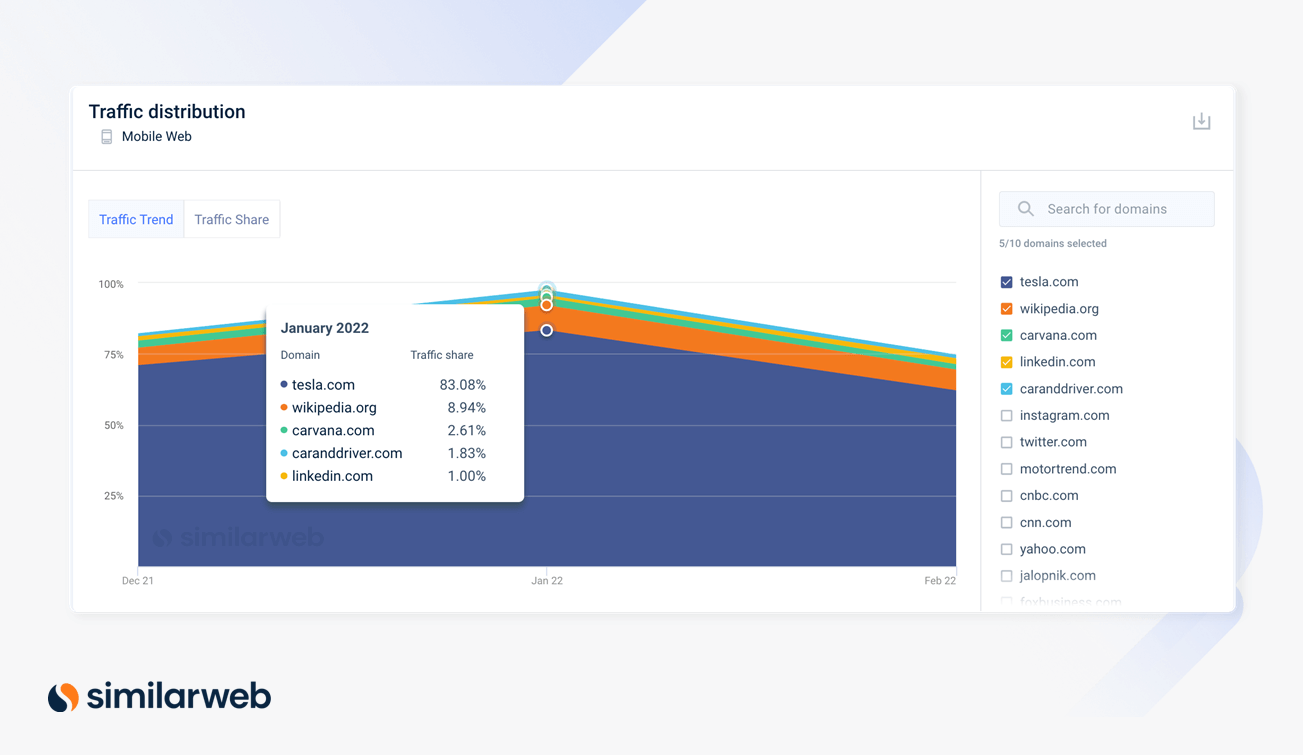 Domain Search Visits
Now you get mobile visits at an aggregate level for the keyword and can see each website's traffic share – both in absolute numbers and percentage.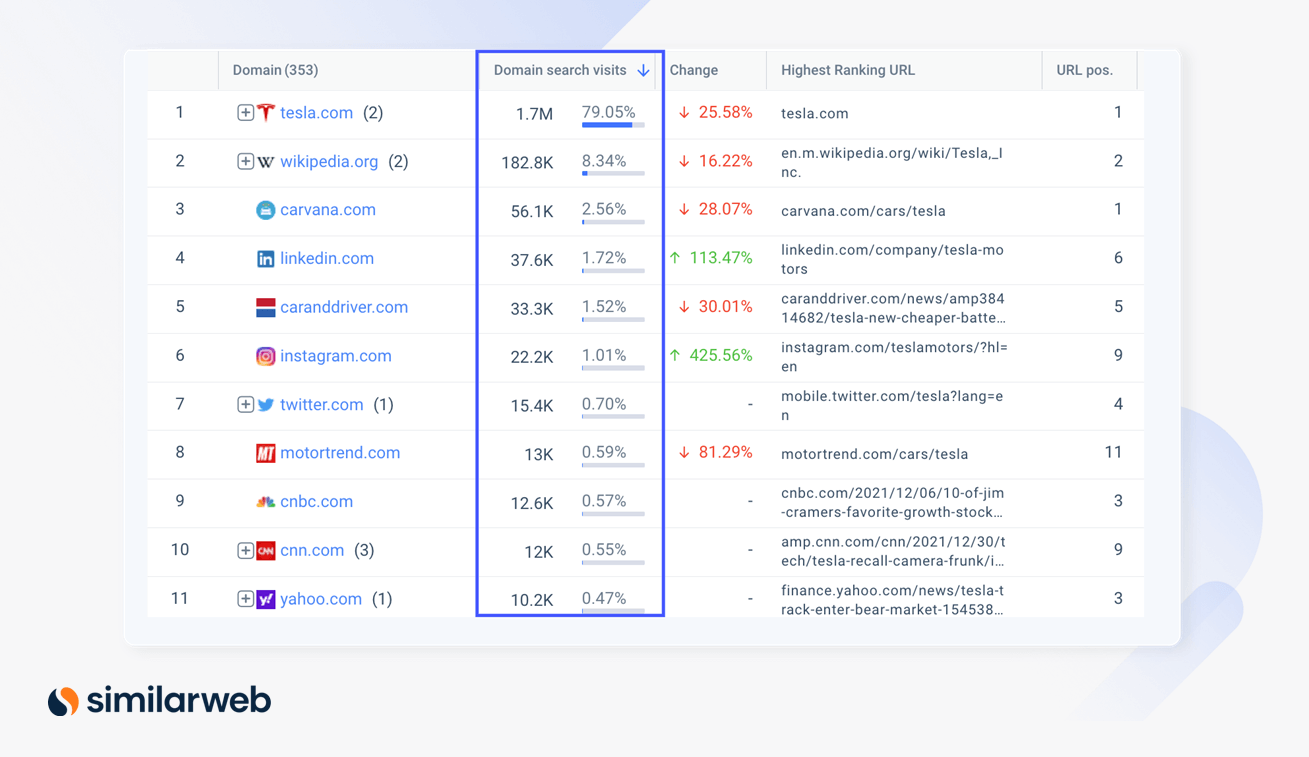 AMP (Google's Accelerated Mobile Pages)
With AMP data, you can now see which sites use it, and filter results to only show sites that have it (or that don't).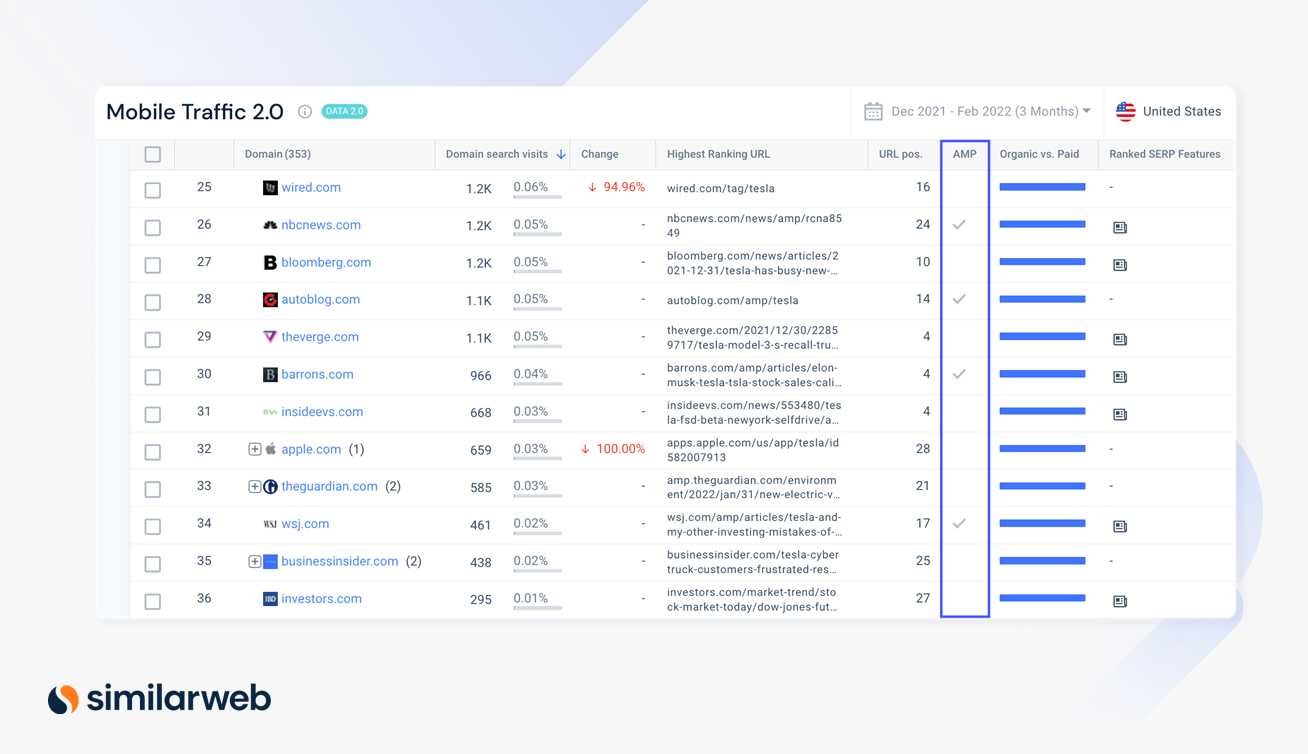 We hope these features help you find new opportunities to grow your SEO strategy and get to know the competition better.
Looking for Mobile Traffic 2.0? Head to SEO> Keyword Analysis > Mobile Traffic 2.0.
* Mobile Traffic 2.0 is the latest version of what was previously known as the "Mobile Competitors" tool. Currently, both are available on the platform (the old one has been renamed to "Mobile Traffic").
This post is subject to Similarweb legal notices and
disclaimers
.
Wondering what Similarweb can do for you?
Here are two ways you can get started with Similarweb today!