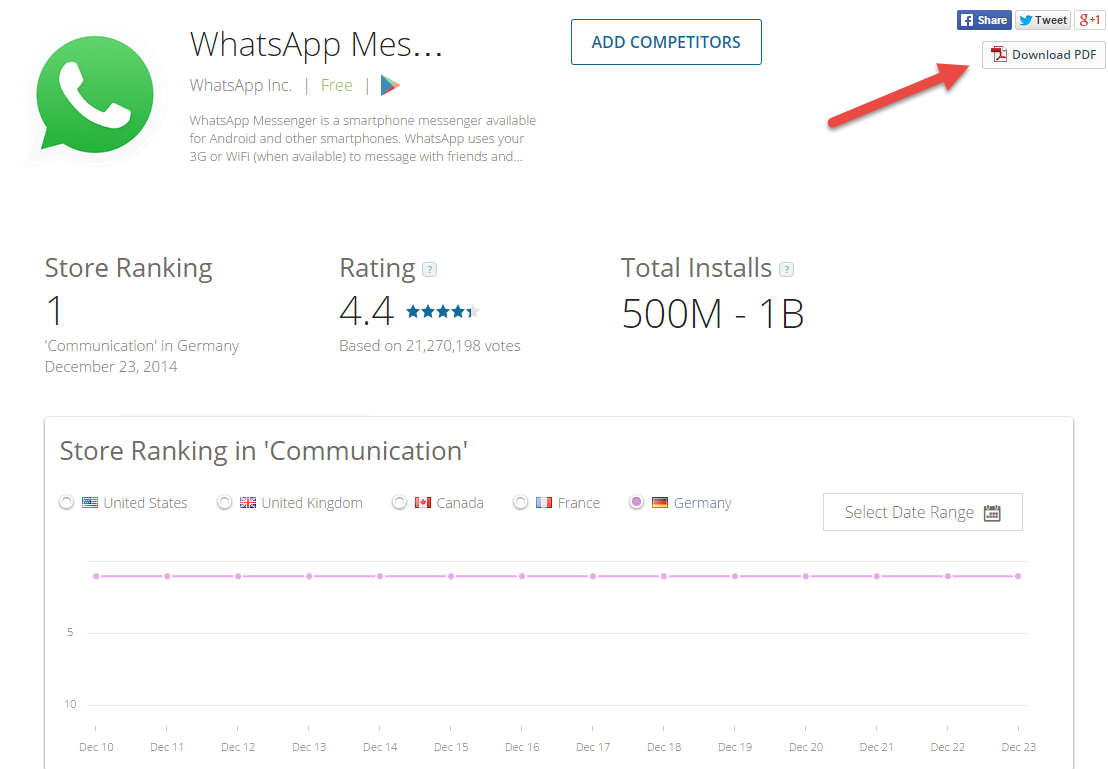 Updates
New Free Download PDF Feature for App Analysis
December 25, 2014
| Updated August 3, 2022
Just in time for the holidays, we have a new highlight for App Analysis that we're sure you'll enjoy: the Download PDF feature.
Now you can get all free mobile data insights delivered right to your inbox, in PDF format. We've made accessing free app insights and competitive app analysis even easier with this new feature, which you can find on the top right hand corner of the Traffic Overview page.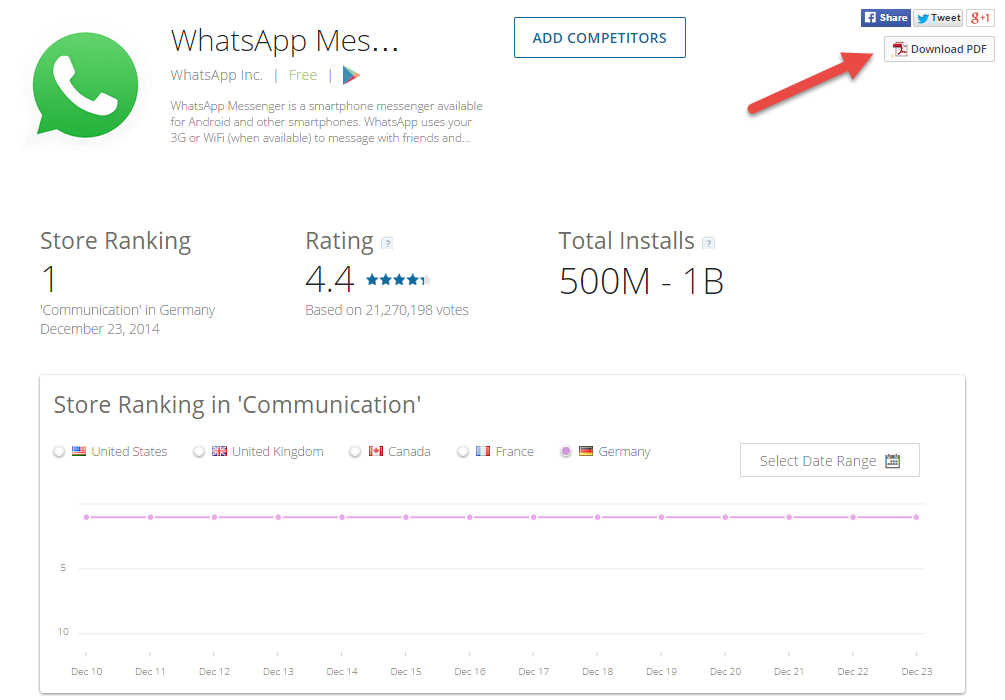 After you click the Download PDF button you'll receive a report on your chosen app in just a few minutes. That means you'll get all the insights from Similarweb's app analysis – including traffic stats, traffic sources, app ranking, in store keywords, top keywords and more – in a PDF document sent right to your email.
This feature is perfect for offline research, business presentations or for simply sharing a hard copy with other team members.
Feel free to tryt it out. We hope you enjoy this new feature as much as we do. As always, stay tuned for more product updates – we've got a lot of new features coming out for the New Year. In the meantime, Happy Holidays from all of us at Similarweb!
This post is subject to Similarweb legal notices and
disclaimers
.
Wondering what Similarweb can do for you?
Here are two ways you can get started with Similarweb today!