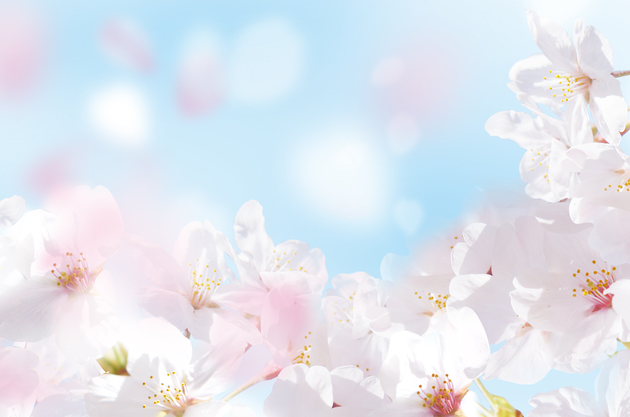 Updates
The New & Improved Website Audience Overview Section
April 25, 2016
| Updated August 3, 2022
Spring is upon us and with it exciting changes are happening on our Website Audience Overview section. Here are some of the highlights.
Content Changes
We've added a 'Related Mobile Apps' section, which makes it easier to discover a company's mobile apps, and conduct a full analysis on them.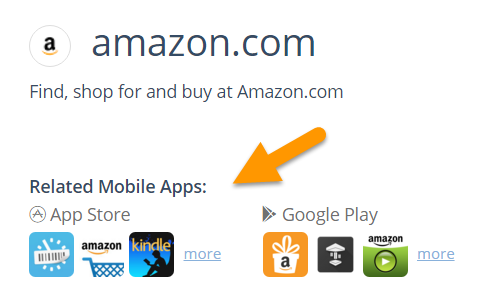 MoM change in visits, which offers an instant view of the site's most recent growth.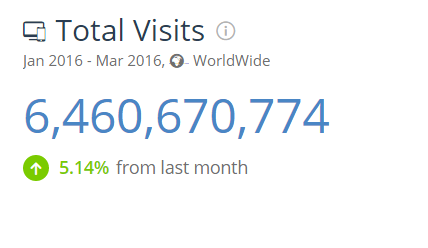 A split between desktop and mobile web traffic, giving you a better understanding of the site's performance on each device.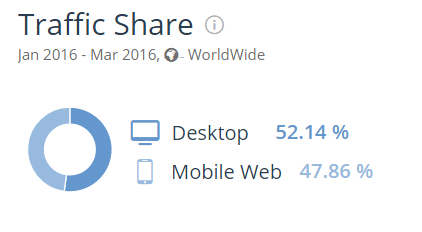 Design Changes
We've added a visual representation of the site:

and changed the graph section's look and navigation: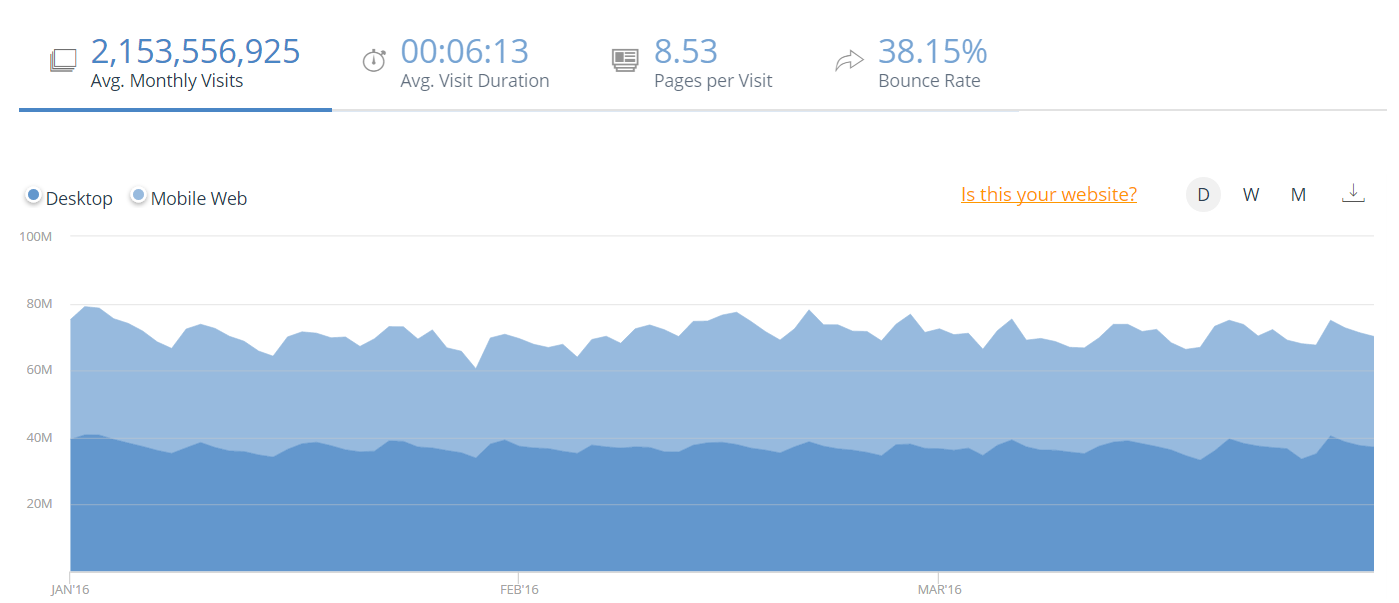 These changes were made to further improve your user experience on the page and provide you with a seamless journey through the analytics of the site you are analyzing, including the most relevant metrics, presented in the most elegant and intuitive way.
And here's a GIF of the whole thing: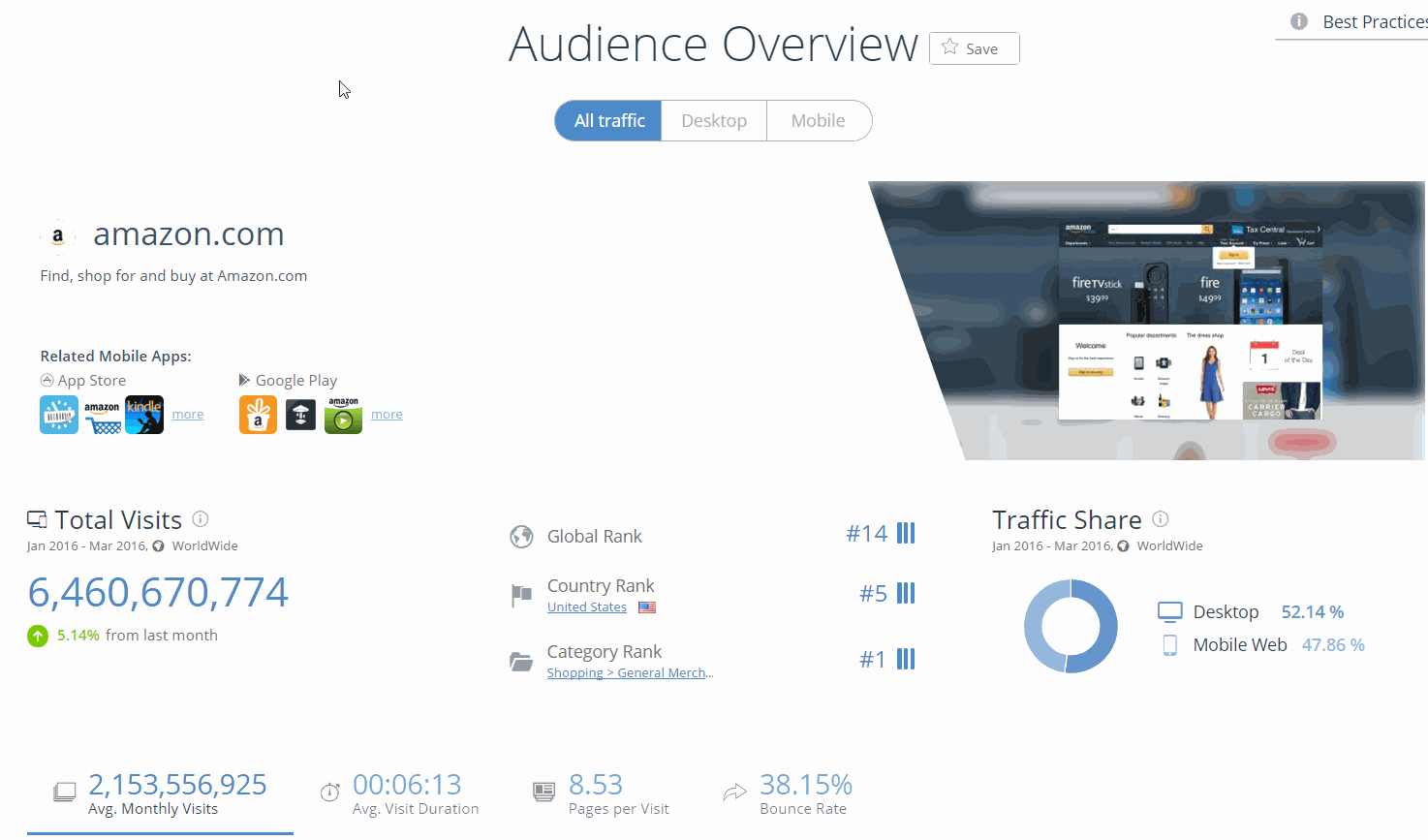 Our door is always open for comments and suggestions regarding the design and/or content of our different sections on Similarweb Pro.
This post is subject to Similarweb legal notices and
disclaimers
.
Wondering what Similarweb can do for you?
Here are two ways you can get started with Similarweb today!