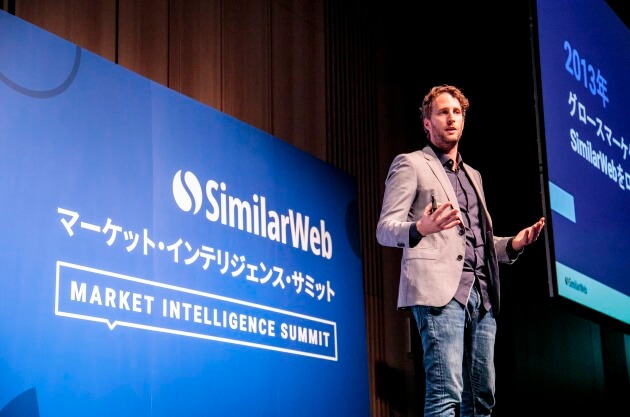 Updates
Similarweb Is Launching Tailored Solutions for Marketing, Research, Sales & Investors
April 16, 2019
| Updated August 3, 2022
It's the Next Step in Similarweb's Evolution
From the earliest days of the company, Similarweb has always been about making digital intelligence and insights available to all, democratizing data so that everyone has access to the market intelligence they need to win their markets. Today I am thrilled to announce the next stage in our evolution with the launch of four tailored solutions which expand on Similarweb's existing user experience to present focused packages of features specifically designed for the business workflows of our users.
For the past couple of years Similarweb has dedicated itself to providing the most reliable insights and the most comprehensive digital market intelligence support to our customers and community around the world. We serve companies like Walmart, Expedia, DHL and PayPal providing them with the competitive advantage they need to make smart business decisions and drive growth.
I am positive that everything we have learned from our customers about the way they use Similarweb has led us to this moment. Our platform is more closely attuned than ever to the ways each business unit leverages market intelligence to get the measure of the digital world.
Our four solutions:
Similarweb for Marketing introduces a new Workspace so marketers can build out and save the dashboards and reports they come back to daily, weekly and monthly to reveal growth opportunities and optimize customer acquisition strategies.
Our Research Solution targets business analysts and other research specialists who need to understand everything about a market, about the competition and about how consumers navigate their way from search to purchase.
As sales teams search for every advantage to perfect their pitches, Similarweb's Sales Solution empowers teams to find and qualify valuable leads to build pipeline, as well as surfacing actionable insights to boost the credibility of every engagement.
Finally, Similarweb has improved its offering for Investors, helping analysts at all levels spot digital signals and identify opportunities for new acquisitions and provide value to existing portfolio companies.
Each of our solutions directly addresses the demands of the people it serves, delivering more of the Similarweb insights our users value, in the most accessible formats. The impetus for this evolution comes from listening to our customers and we will continue to listen and to innovate across each of these four solutions – Marketing, Research, Sales and Investors.
As Similarweb continues to grow and evolve, we hope you will continue to join us and benefit from the insights we provide which are now more perfectly aligned with your business needs than ever.
For further details see the full press release here.

This post is subject to Similarweb legal notices and
disclaimers
.
Wondering what Similarweb can do for you?
Here are two ways you can get started with Similarweb today!