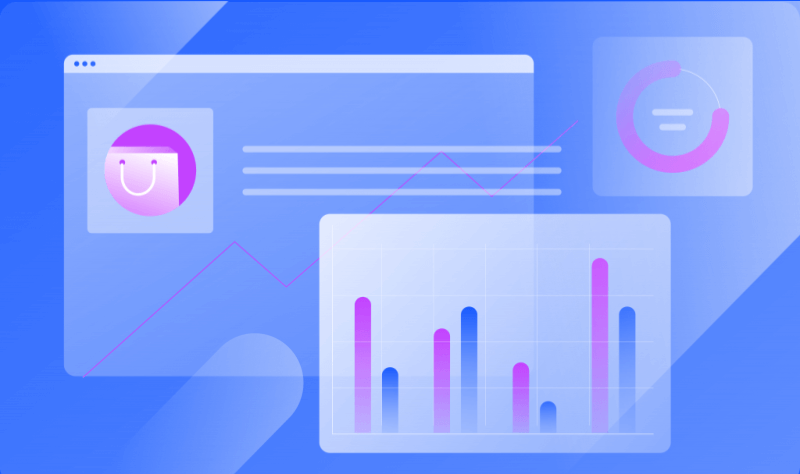 Updates
Unlock Product-Level Search on Amazon – July Update
July 31, 2022
| Updated September 19, 2022
Unraveling the mystery of product detail pages is a challenging task, but a very rewarding one on the road to Amazon success. With the right tool, you can gain insight into an individual product's performance and use it to optimize your page, increase your ranking, and consequently grow your sales.
This is why we released our newest feature: Product Level Onsite Search. With this tool, product page optimization can now be performed more effectively than ever before.
You get a high-resolution view of search metrics around visibility, traffic, trends, and top keywords, for any product. 

Here are just a few examples of how Product Level Onsite Search can drive success for your business:
Improve product pages and grow your rankings by choosing the right keywords to target

Uncover your competitors' tactics by revealing what they are targeting in both paid and organic search

Identify search trends and discover new keyword opportunities when researching a new product

Analyze consumer demand

based on product search by creating custom groups of up to

1000 ASINs!
Uncover metrics on an individual product's visibility and traffic
We added a host of new metrics you can use to deep dive into a product's search performance. For instance, reach is an important measurement that shows you the number of times shoppers have seen your product on a search page.

You can also see the number of keywords a product ranks for as well as its share of appearances on the first SERP. Additionally, you now get an overview of the number of clicks a product receives from all the ranked keywords including, Organic vs. Paid split and Branded clicks.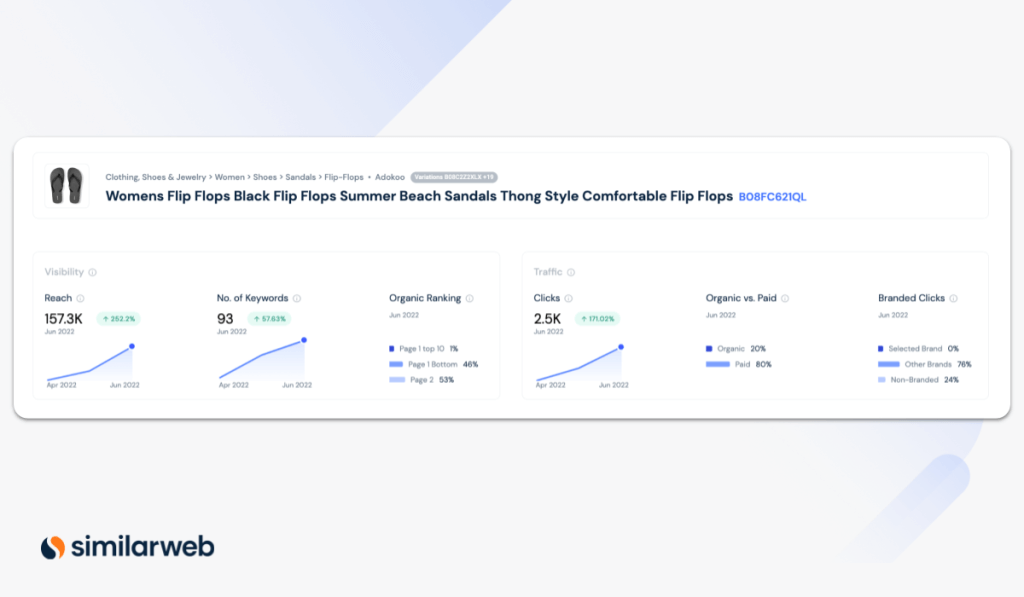 Find top keywords to optimize your product page
Keywords are the backbone of any Amazon SEO or Amazon PPC campaign. With this new tool, you can discover keywords on the product level and analyze them using measurements like clicks and share of clicks, which show you how much traffic a specific keyword is driving to a product.  Also, take a look at the change rate to understand if a keyword is gaining or losing traction.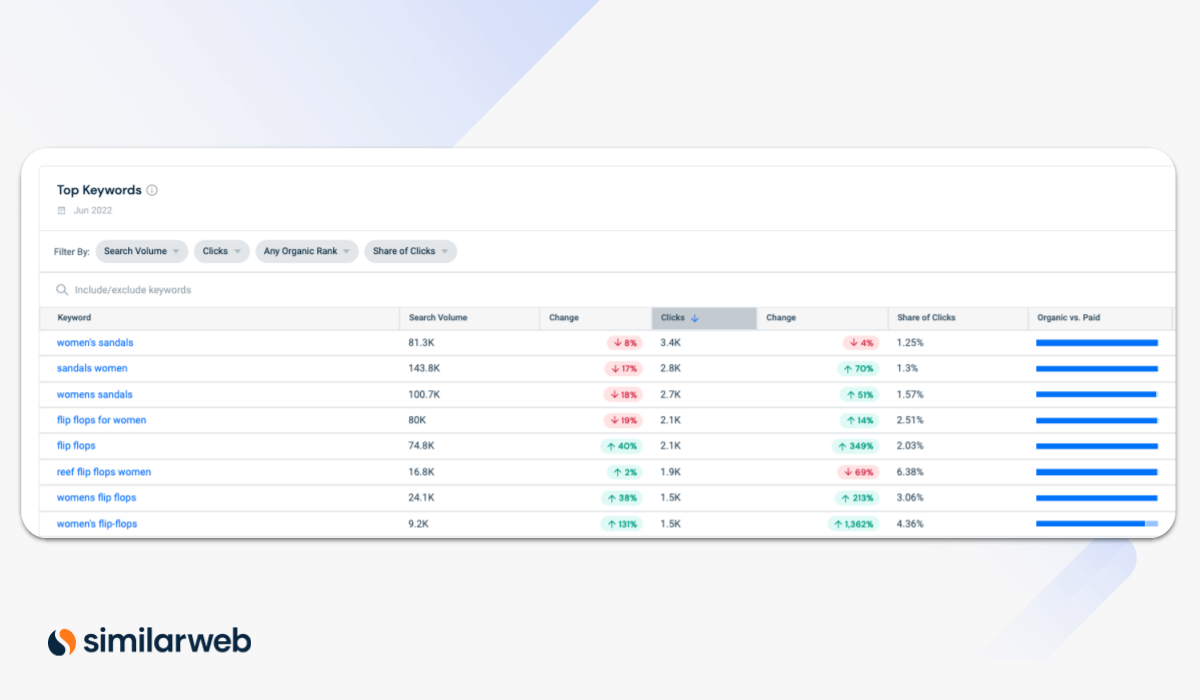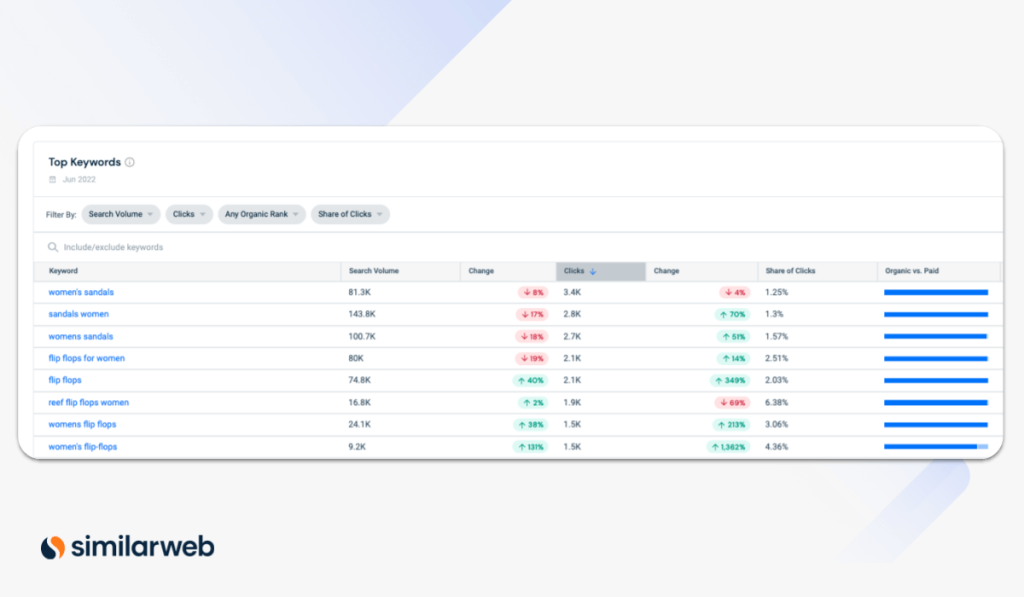 Deep dive into monthly performance
Understanding trends across several months gives an overview of how a specific product is performing. A quick analysis can help to see whether the product is increasing or decreasing in popularity and what type of traffic it's receiving (organic/paid/branded). Using these insights you can uncover market and search trends over the past few months and better understand shopper behavior as you build your marketplace strategy.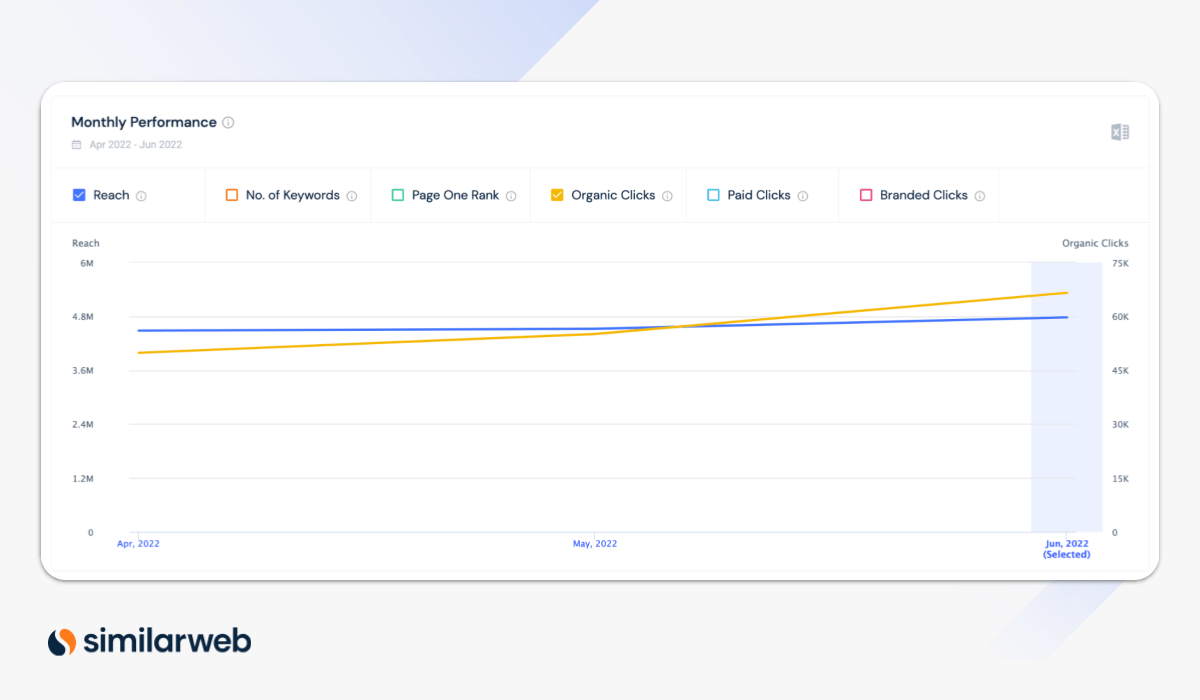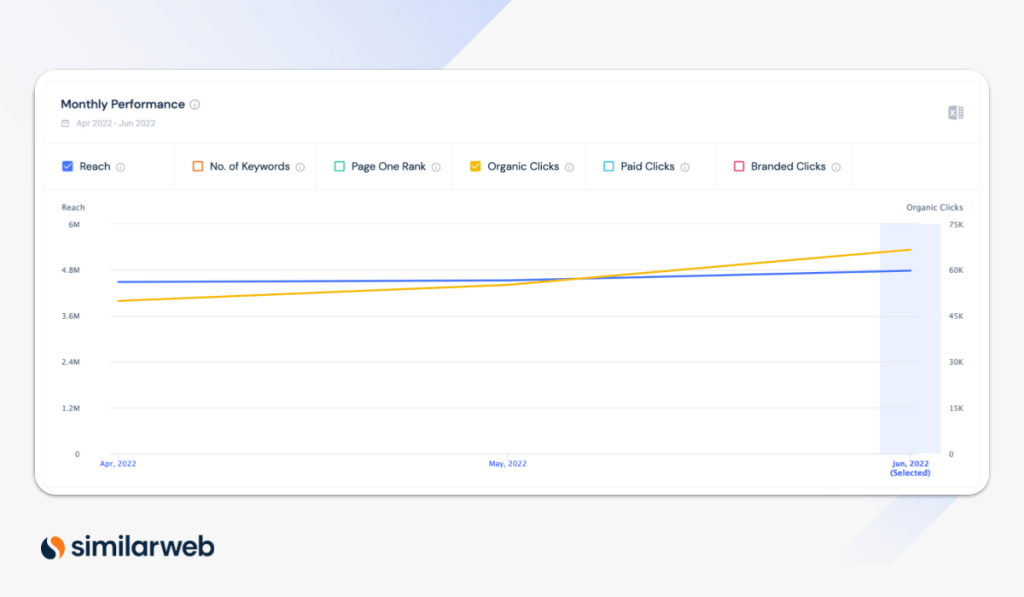 Ready to give it a try?
Log in to Shopper Intelligence and put these new features to the test.
Don't have access yet? Reach out to your account manager or contact us for more details.
Thanks for reading and see you in the next update.
This post is subject to Similarweb legal notices and
disclaimers
.
Wondering what Similarweb can do for you?
Here are two ways you can get started with Similarweb today!