Updates
Fresh Digital Marketing Updates for September
by Owen Badham
, Senior Product Marketing Manager at Similarweb
2
Min.
September 27, 2021
| Updated August 3, 2022
Top features this month
Top Paid Landing Pages
SERP Snapshot
Additional Countries for Creatives
Welcome to our monthly Digital Marketing Intelligence update. All you PPC Managers will love our awesome Top Paid Landing Pages tool, as it'll reveal your competitors' most successful paid campaigns. SERP Snapshot is here to give SEO users a rapid view of which SERP features display most prominently for any keyword. And love checking out great creatives? We've added 10 new countries to our database for you to view the best creatives around.
Read on, go play, and enjoy!
Top Paid Landing Pages: Competitor campaign tactics revealed
Ever wondered which paid landing pages and campaigns are most successful for your competitors? Or which keywords and ads pushed traffic to those pages? What about how much competitors are spending on driving traffic through those campaigns?
Well wonder no more! We've just launched our Top Paid Landing Pages tool to help solve these digital marketing mysteries. Reveal the best performing paid campaigns for any website and drill down to reveal the ads and keywords driving that traffic. Try Top Paid Landing Pages out now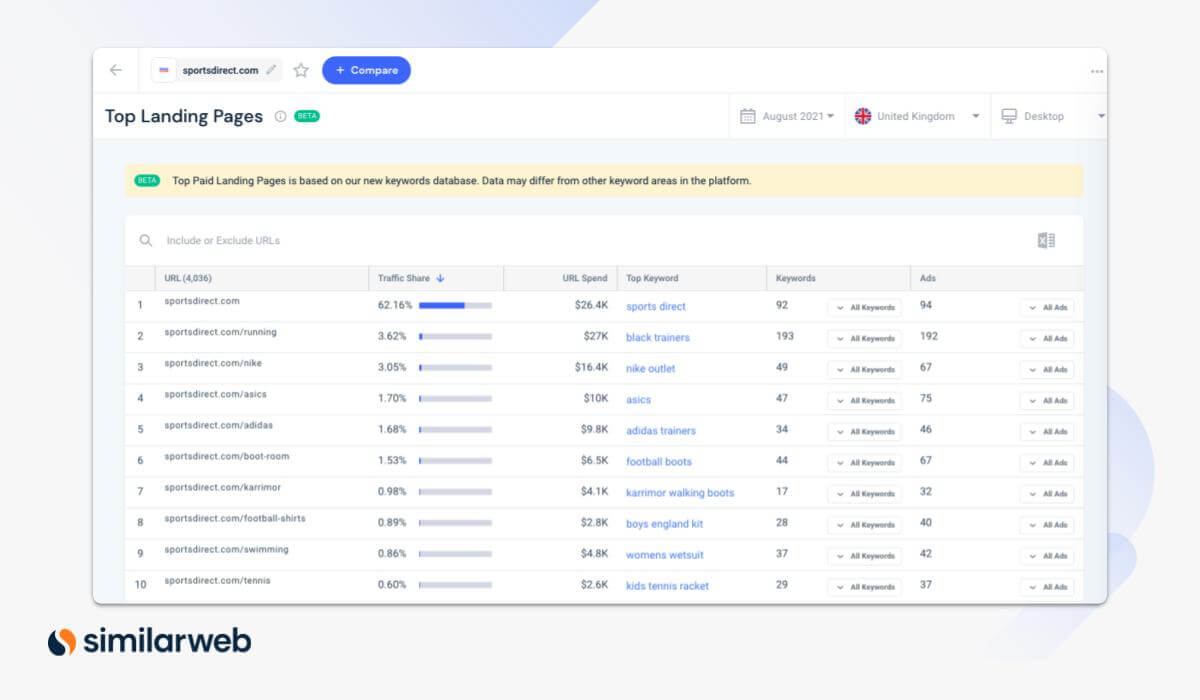 SERP Snapshot: Quickly understand the SERP for any keyword
Now you can see which SERP features are present and which websites are ranking (and how that list is changing over time) – for any keyword. This is incredibly useful when qualifying a keyword to decide if, and how, you need to rank for it, or monitoring what the status of specific SERP features or other ranked results might be. Check out SERP Snapshot here
Extended Creatives Database: 10 Top Tier Countries added
We've given our Ad Research capabilities a power boost and added 10 new countries to our creatives database. Now you can see local creatives from Brasil, Russia, Italy, Greece, Taiwan, South Korea, Netherlands, Indonesia, Switzerland, and Belgium.
Deep dive into the display ads responsible for driving local PPC media campaigns in whichever country you choose. As well as viewing the ad format, you can pinpoint the campaign the ads belong to, the publishers promoting them, and the Ad networks used to run them. View more local creatives here.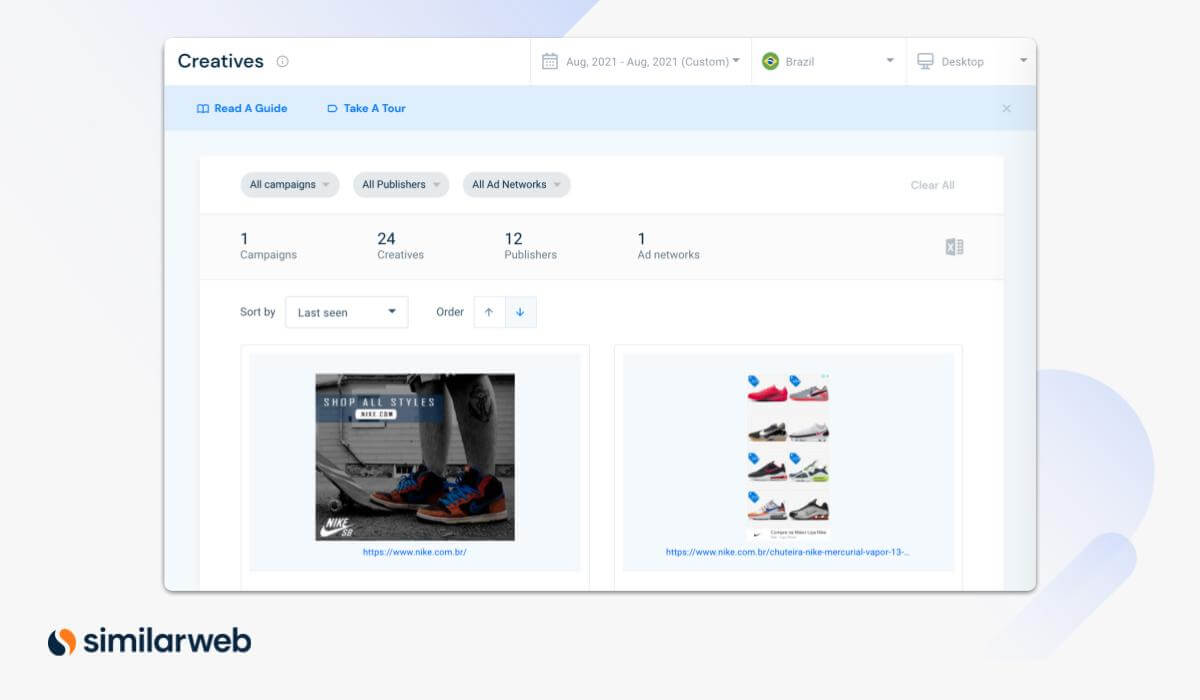 Your amazing feedback helps us prioritize which features to develop next. Have any thoughts on our latest updates or features you'd like to see? Get in touch via our Live Chat, Social, or through your Account Manager. 
Thanks for reading. See you next month.

This post is subject to Similarweb legal notices and
disclaimers
.
Wondering what Similarweb can do for you?
Here are two ways you can get started with Similarweb today!