Review our pricing plans
Join 10,000+ customers now. 7-day free trial. No credit card needed.
For individuals & startups
Starter
For entrepreneurs exploring website traffic analysis and competitive research.
Billed yearly, or $149 month-to-month
1 user
Includes:
100 websites results per report

1,000 keyword results per report

3 months of historical data

Worldwide geo view (can not filter by specific country)

Website performance

Keyword analysis
Services:
Access to Similarweb Academy
Email and chat support
Professional
For professionals building a marketing strategy and mapping their competitive landscape.
Billed yearly, or $399 month-to-month
1 user
All the features in Starter +
500 websites results per report

5,000 keyword results per report

6 months of historical data

Worldwide geo view (can not filter by specific country)
Services:
Access to Similarweb Academy
Email and chat support
For businesses & enterprises
Our recommendation
Team
For marketing teams with a multi-channel strategy boosting their online presence.
5 users
All the features in Professional +
10,000 websites results per report

50,000 keyword results per report

15 months of historical data

Worldwide or a local country filter (add-ons available)

10 custom industries

3 custom website segments

Folder/subdomain analysis

API access
Services:
Access to Similarweb Academy
Priority email and chat support
Full service onboarding
Dedicated account manager
Enterprise
For mature organizations unlocking data at scale to drive business growth and digital excellence.
10 users
All the features in Team +
Unlimited websites per report

150,000 keyword results per report

37 months of historical data

Worldwide and a local country filter (add-ons available)

50 custom industries

50 custom website segments

Unlimited viewers

Faster API

Conversion analysis

Top 10,000 pages per website

More security (SSO, log files, etc)
Services:
Access to Similarweb Academy
Priority email and chat support
Full service onboarding
Dedicated account manager
Custom insights and reporting
Data extraction support
Benchmark and track the competition
Website
Analyze key insights such as total visits, unique visits, monthly visits, pages per visit, avg visit duration, bounce rate, and more! Identify trends over time with a year-over-year analysis, and see key insights like growth rate and rank. Explore traffic sources with channel-by-channel insights.
Keyword
Discover your keyword competitors and see who is leading in keyword search traffic by product category, type, and even characteristic. Use these insights to build targeted keyword lists.
App
Filter between IOS and Android and track app usage data including: Audience and ranking metrics, DAU, MAU, # of downloads, unique installs, and more.
Industry
Get a broader view by analyzing a dataset from our industry/sub-industry catalog.
Company
Group together all the websites or domains a company owns to view their aggregated digital reach and performance. Make multiple company groupings to compare their digital performance on the company level.
Custom industry
Can't find the industry you're looking for? Create your own custom industry to benchmark against the right sites.
Website segment
Analyze specific pages or groups of pages within a website in order to analyze a brand, category, product line, topic, or conversion goal.
Automatic competitive trackers
Monitor the digital performance of up to 25 websites at a time per tracker, and uncover shifts in their performance metrics with ready-to-use insights and automated alerts.
Top websites (category leaders)
Pick an industry and get a list of domains ranked based on Similarweb's algorithm. The algorithm is based on unique visitors and pageviews for the site.
Analyze website structure
Popular pages
Pick a website and discover the most visited pages and best performing content for that specific domain.
Folders
Determine which sections of a website are increasing or decreasing in traffic-over-time to understand the macro trends of specific content folders.
Subdomains
Discover the breakdown of traffic share for a main domain and its related subdomains or analyze the structure of a site and pinpoint the specific domain that is relevant to your needs.
Website technologies
Discover the technologies, web plugins, and other integrations that have been installed and/or removed from a website. Use this to see who is working with your competitor's technology, or find what technologies your competitors are using.
Paid keywords
Analyze a site's paid search campaigns, how much traffic they drive, and what paid channels they are pushing. See the % of paid search traffic out of all search traffic and review the top search and product ads used in their paid search campaigns. Identify messaging, copy, snippets, images, and more.
Organic keywords
See the top pages driving organic traffic to a website. Examine their traffic share and trends, the number of keywords driving traffic to a page, and the top keyword driving traffic to a page.
Branded & non-branded keywords
Filter between branded and non-branded keywords.
Keyword phrases
Estimate the amount of traffic from different keywords combinations, discover long-tail keywords your competitors rank for, and see how keyword phrases perform over time.
Search engine ranking
Discover the ranking of any site across all the keywords it is ranking for in the top 3 positions, top 10, top 20, and so on. See position changes over time, and drill down into specific keywords for deeper analysis.
Paid landing pages
Pick a website and see which landing pages receive the most paid traffic. Find the best-performing search ads and paid keywords driving traffic to each landing page as well as the estimated PPC spend per landing page campaign.
Understand audience behavior
Traffic & engagement
Measure and compare digital traffic volume, traffic share, and distribution to understand how well a brand is performing according to its visitor reach and engagement.
Geography
See what percentage of a site's traffic is coming from different countries.
Demographics
Understand website demographic data, such as gender, age, geographic location, and traffic type (desktop or mobile).
Audience interests
Discover what your audience is interested in by seeing the other sites they visit.
Search interests
View what people are searching for across the web. Analyze the total search traffic for any keyword or keyword list and analyze the distribution of traffic across domains.
Overlap across sites
Identify what percentage of your visitors also visit your competitor's site.
Audience loyalty
Find the percentage of visitors who exclusively visit your site versus those who visit one or more competitor sites in one session. A higher percentage of exclusive visitors indicates greater audience loyalty.
On-site search data
See the top keywords people are using when searching within the site you're analyzing. You can filter by length of phrase and tag specific terms to include or exclude.
New vs returning visitors
Analyze the % of new users (uniques who haven't visited the site for at least three months) vs. the % of returning users (uniques who did visit the website within three months). *Currently available with Desktop data and up to 12 months of historical data.
Deconstruct the audience journey
Channel origin
Discover the traffic breakdown by channel and see metrics and insights for each marketing channel.
Incoming traffic
Find the complete list of websites referring traffic to you and your competitors then get granular with traffic source, volume, quality, and trends.
Outgoing traffic
Evaluate the referral traffic sent from a specific website to other domains via referral links.
Conversion analysis
Understand a site's conversion efficiency, benchmark conversion data against your competitors or industry average, and drill into marketing channel conversion data.
Shape your advertising strategy
Outgoing display traffic
Identify when and where websites have placed ads and how those ads are performing.
Audience engagement
See and compare audience behavior from any site, including total visits, unique visits, time spent on site, pages per visit, and bounce rate, in one convenient view.
Active advertisers
See where advertisers are actively running campaigns and identify which sites have the highest percentage of outgoing display traffic.
PPC spend
Get estimates of a site's spend on PPC search terms.
Affiliate traffic
Find: Search for new affiliate partners by target keyword, industry, or by tracking your competitors. Research: Reveal an affiliate's reach, traffic, and audience engagement.
Display and video creatives
A catalog of your competitor's display ads across all of their campaigns.
Users
The number of user licenses per package.
Dashboards
Choose from a list of pre-built templates or create a fully customized dashboard to centralize the data and metrics that are most relevant to you. You can share dashboards with your team, or subscribe to receive email digests.
Enhanced sharing capabilities
Gives you the ability to control who you share assets with. Choose between sharing with your whole company or with specific users.
Viewers
Viewer accounts can see but not interact with dashboards you share with them.
PDF downloads
Unlimited PDF downloads.
Monthly data credits
These credits refill every month and are shared between Excel downloads and API usage (if available in your package).
Excel downloads
Use your credits to download Excels every month.
Two-factor authentication
Similarweb Academy - Self-service onboarding and product help
Email and in-app chat support
Prioritized product support
Our team typically responds within 1 business day.
Full service onboarding
Get personalized training to quickly extract value from the platform. Including platform orientation tailored to your use case, admin setup, self-learning modules, live training webinars, and an onboarding summary to empower your team and maximize insights. Available in the first 90 days.
Dedicated team proactively managing your account and sending you insights.
App Intelligence
Make mobile apps a pillar of your digital growth strategy with actionable app performance insights
Analyze daily app performance

Keep track of app rankings

Uncover growth opportunities worldwide
Also includes
Daily and weekly user engagement

Country-level Store Downloads

Retention and usage analysis

Audience demographics and interests
Search Intelligence
Power your SEO and PPC teams with two powerful daily trackers to protect business-critical keywords
Two tools: Rank Tracker and Brand Protection

Track daily organic search rankings

Alerts for competitor bids on branded terms
Also includes
Share of search tracking

Brand protection for PPC

Full-depth SERP analysis

Track specific locations - down to zip codes
Market Intelligence
Your single source of truth for market, consumer and business performance insights
Included in
Enterprise package
Keep track of market changes

Contextualize your business performance

Monitor changing consumer needs
Also includes
Digital market share tracking

Market size and segmentation

Market difficulty evaluation

Consumer search trends monitoring
Here's what our customers are saying on G2:
A comprehensive market intelligence tool
Valuable Insights that helped me with the day to day work
It's hard to imagine search insights without using Similarweb
The undiscovered way to keep an eye on your competitors
Best tool available on the market for website analytics
One of the best software for digital marketing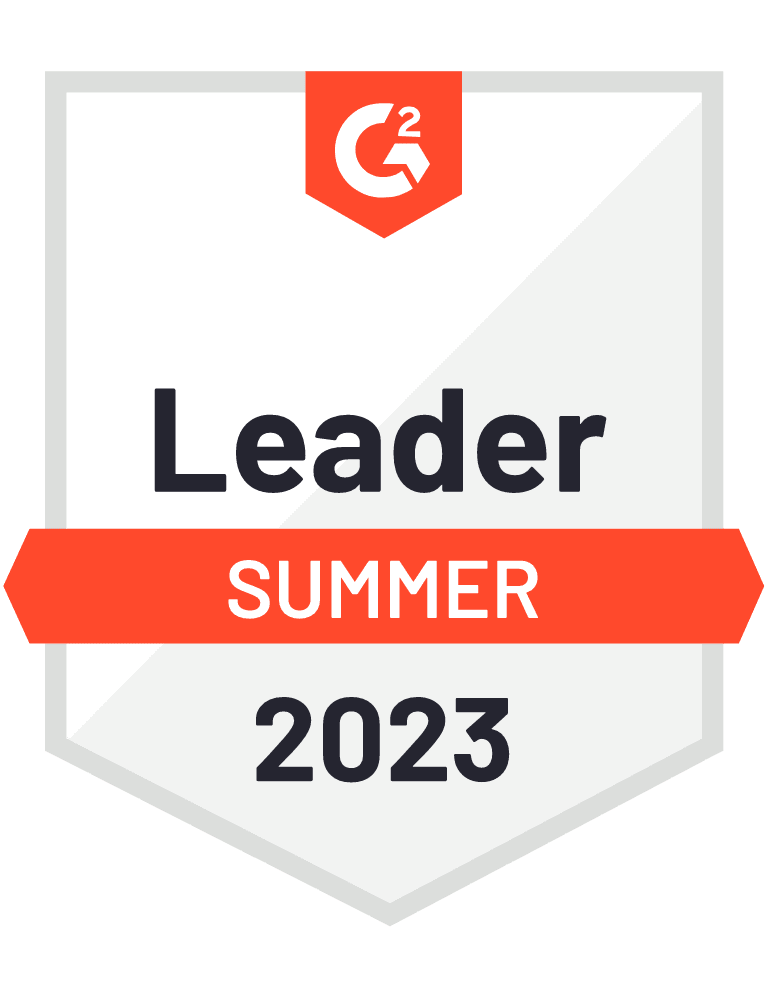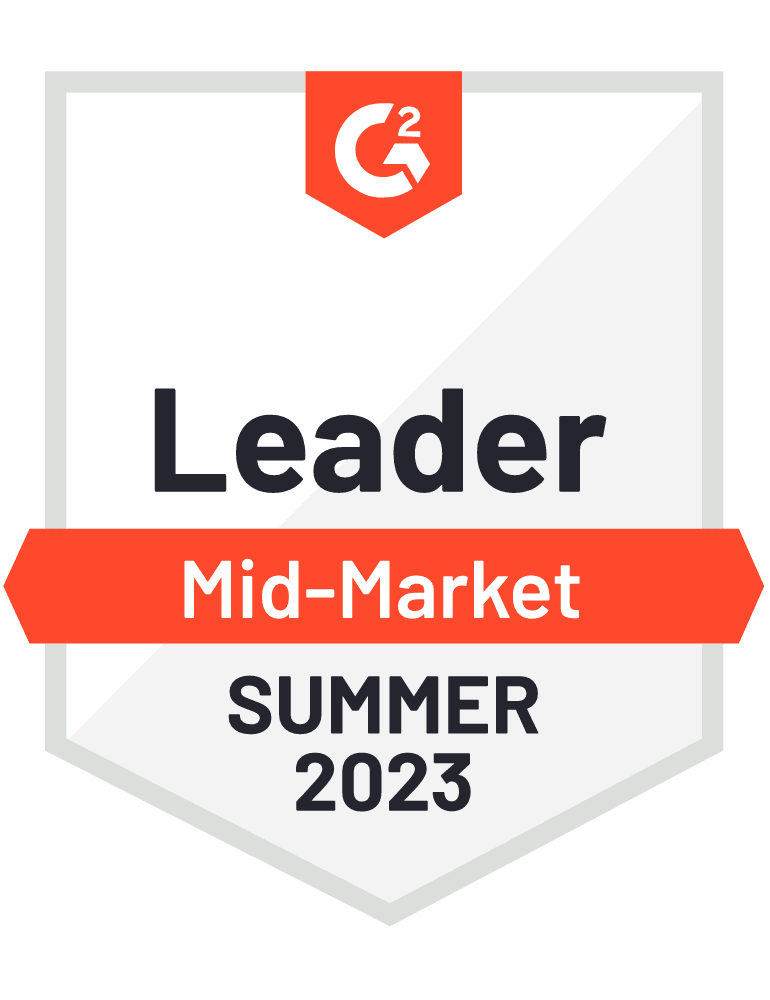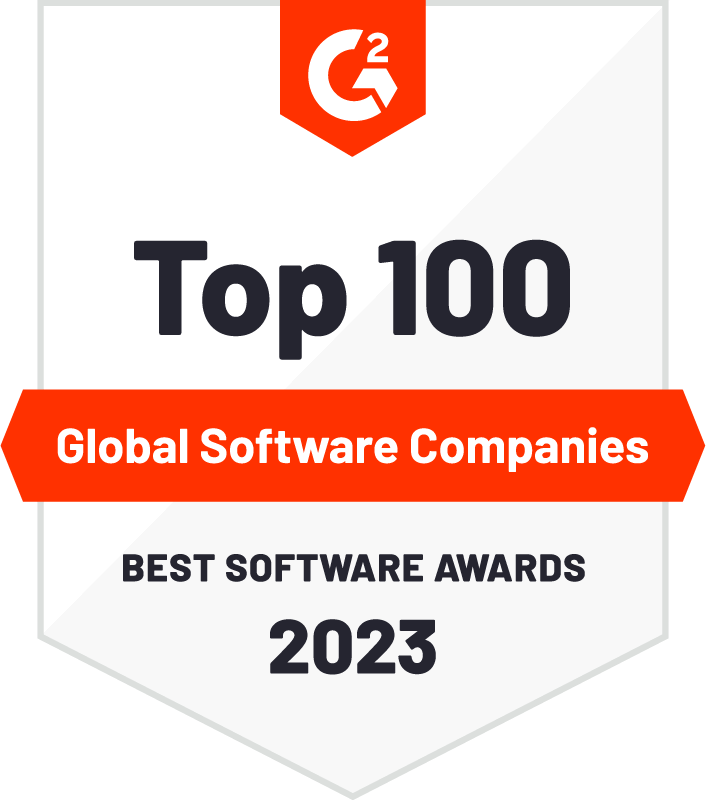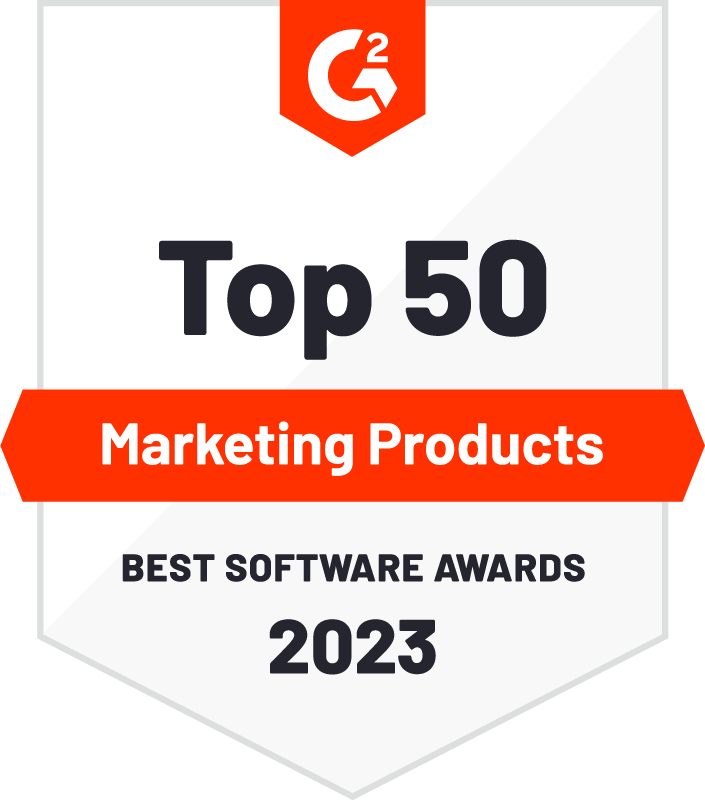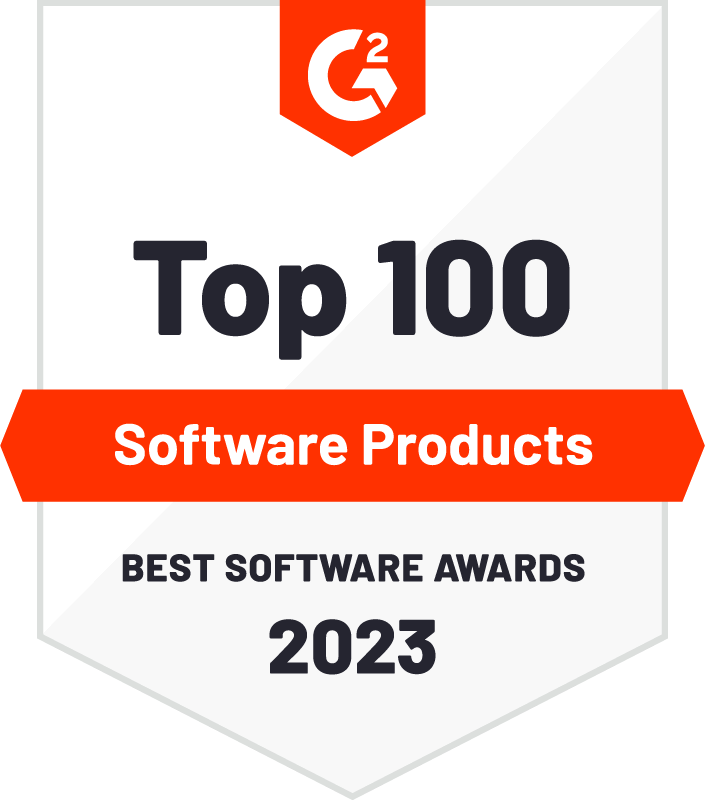 FAQ
You can cancel your subscription at any time on the subscription information page within the Similarweb platform.
Once you cancel your subscription, you will still retain access to the platform until the end of your subscription period. It will then automatically complete the cancellation when your subscription period ends.

Each solution focuses on a different business need.
Digital Intelligence: Our main offering - contextualizes your business with market analysis, benchmarking, and audience analysis as well as offering tools in keyword research and performance marketing intelligence.
Sales Intelligence lets you find and engage with ecommerce merchants, publishers or advertisers.
Stock Intelligence lets you monitor the performance of any private or public company with a digital presence.
Shopper Intelligence lets you analyze online consumer buying and browsing behavior.

Contact our sales team to build a custom package or start a free trial and upgrade to either the starter or professional package from there.

If you have questions about your unique needs, feel free to get in-touch for a demo or free trial! Similarweb is designed to be a one-stop shop for all your digital marketing and research needs, and offers a comprehensive set of tools to meet a wide variety of needs and use cases. Let's talk about yours.

The free data we share on Similarweb.com is a very high-level taste of what we offer. It showcases a limited number of features, and does not allow for further drill down into any specific time frame, country, device etc. Our paid packages give you access to our powerful platform that quickly surfaces actionable insights that will grow your traffic and keep you ahead of competitors.

Great question! You can learn more about our data here.