 Affiliate Management
Affiliate Analysis and Tracking Tools
Find, qualify and track affiliates with market intelligence tools that will help you thrive
Benefits
Discover & Qualify Affiliates
View thousands of the best performing affiliates within your industry and market, and assess the value of each.
Expand your Reach
Find new niche affiliates by examining the browsing habits of your target audience.
Look to your Competitors
Grow your affiliate base by contacting ones that send the most traffic to your competitors.
Monitor Existing Affiliates
Understand the total amount of traffic sent by your partners to competitors and assess room for growth.
Focus on Quality
Negotiate effectively when prospecting affiliates by discovering their growth tactics and existing brand partners.
Grow your Mobile Traffic
Boost your mobile traffic share by discovering the top referrals sending relevant mobile traffic to your competitors.
Capabilities
Industry Analysis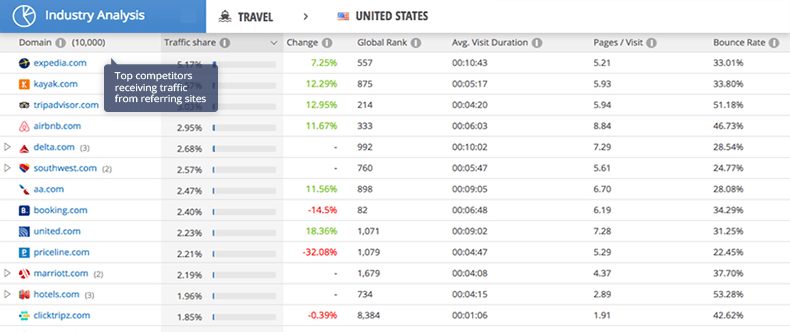 Industry Analysis shows the top referring sites to an industry and the leading sites overall. Use this information to track competitors and find new affiliates.
Referral Traffic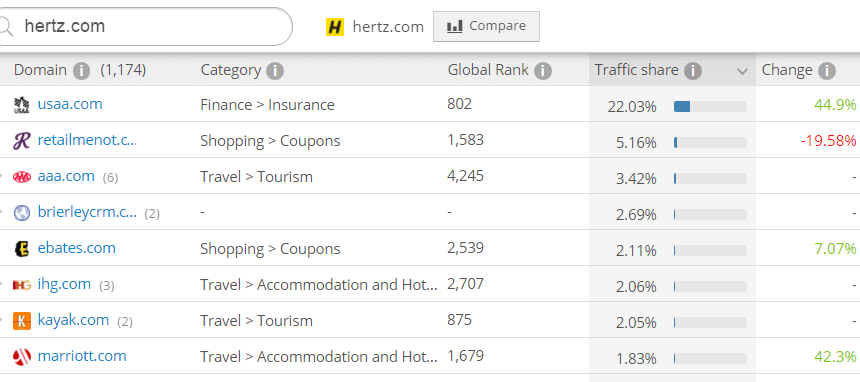 The Referrals section shows sites that referred traffic to competitors, including traffic share, category and rank for each. Review this list to find new affiliates & qualify them.
Outgoing Traffic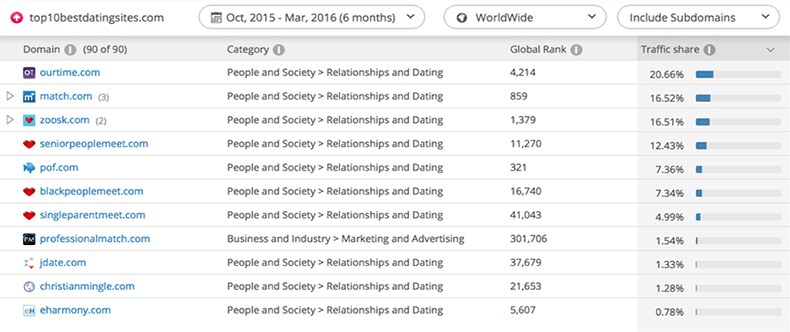 Outgoing Traffic reveals advertisers & partners working with a given site and the traffic volume received by each. Use this to track your affiliate's deals with other advertisers.
Traffic Overview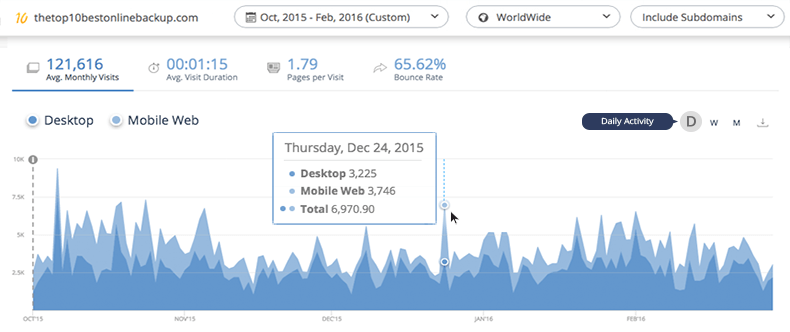 Traffic Overview shows visits, engagement rates, desktop and mobile-web breakdown and change over time for any site. Qualify affiliates and track their performance based on this data.
Comparison Mode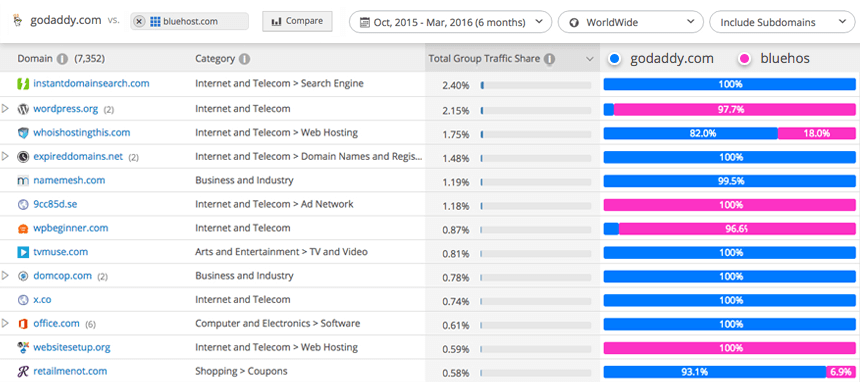 The Compare feature lets you compare 5 sites side by side. Benchmark your traffic share against 4 of your competitors, for each of the referring affiliate sites.