 Agency
Digital Market Intelligence for Agencies
Increase your client base & deepen your existing client relationships with insights for any Industry, Website, or App
Benefits
Land New Business
Know a prospect's business better than they do; understand their digital share and growth opportunities before you pitch
Build Data-Driven Strategies
Define client success and create effective marketing plans based on granular traffic, engagement and traffic source data
Drive Advertising Budgets
Invest in the channels where competitive data shows the highest ROI; optimize SEO, PPC, display, content & more
Produce Insightful Reports
Easily generate and export custom graphs, tables, and other visuals
Capabilities
Custom Dashboards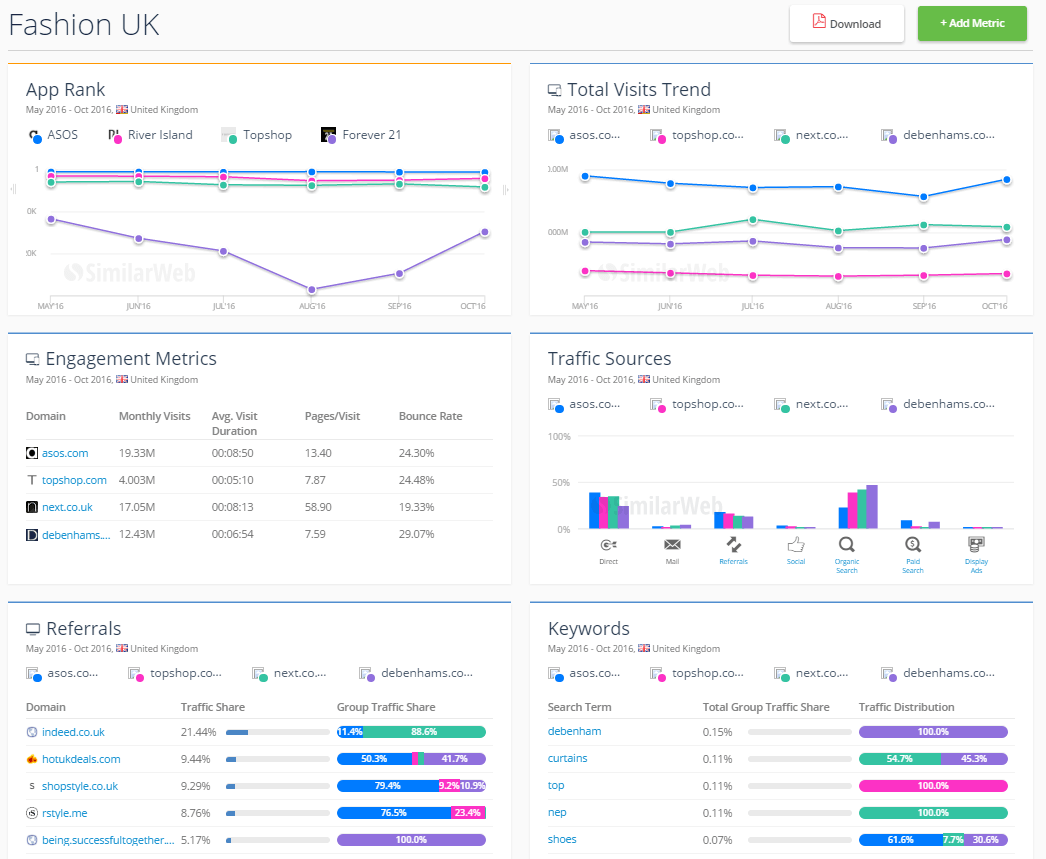 Create personalized dashboards with the metrics & sites you monitor regularly for your clients
Industry Analysis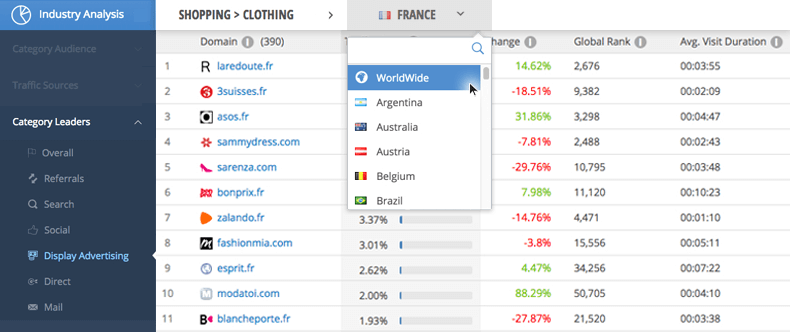 Industry Analysis lets you understand the online landscape of any industry, in any market, including top traffic sources, MoM growth and leaders.
Traffic Sources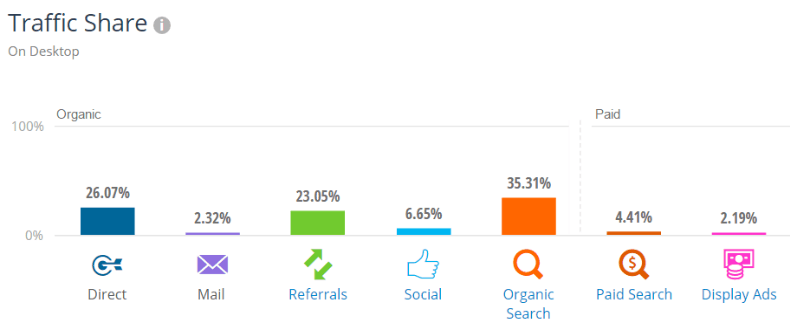 Traffic Sources shows the distribution of traffic between: direct, referrals, search, display & more. Use this feature to learn which channels you should pursue for your clients
Keyword Analysis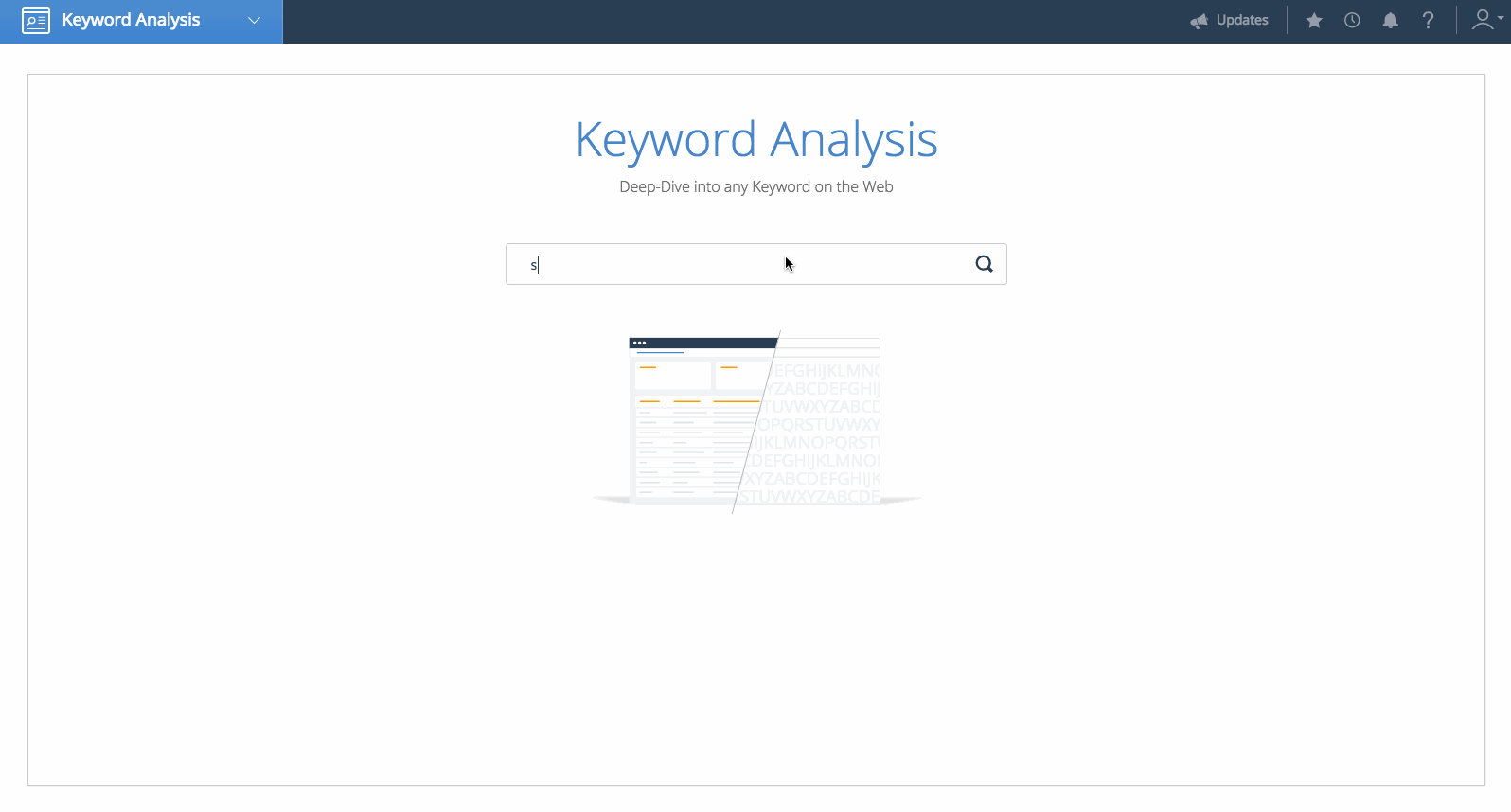 Analyze paid and organic traffic for any keyword, understand keyword market share & generate content based on trending keywords
Custom Categories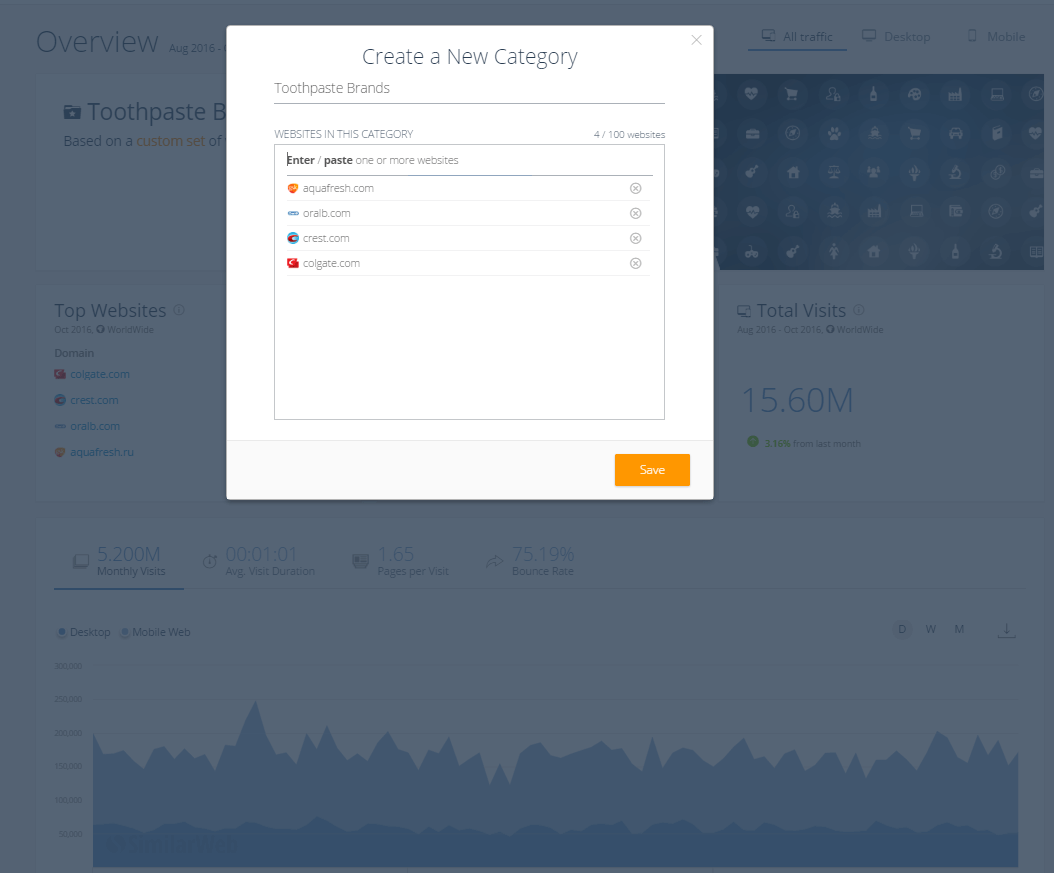 Track growth, leaders and trends in your clients' precise industry. Benchmark against competitors within their custom industry & discover the leading traffic sources.
Category Share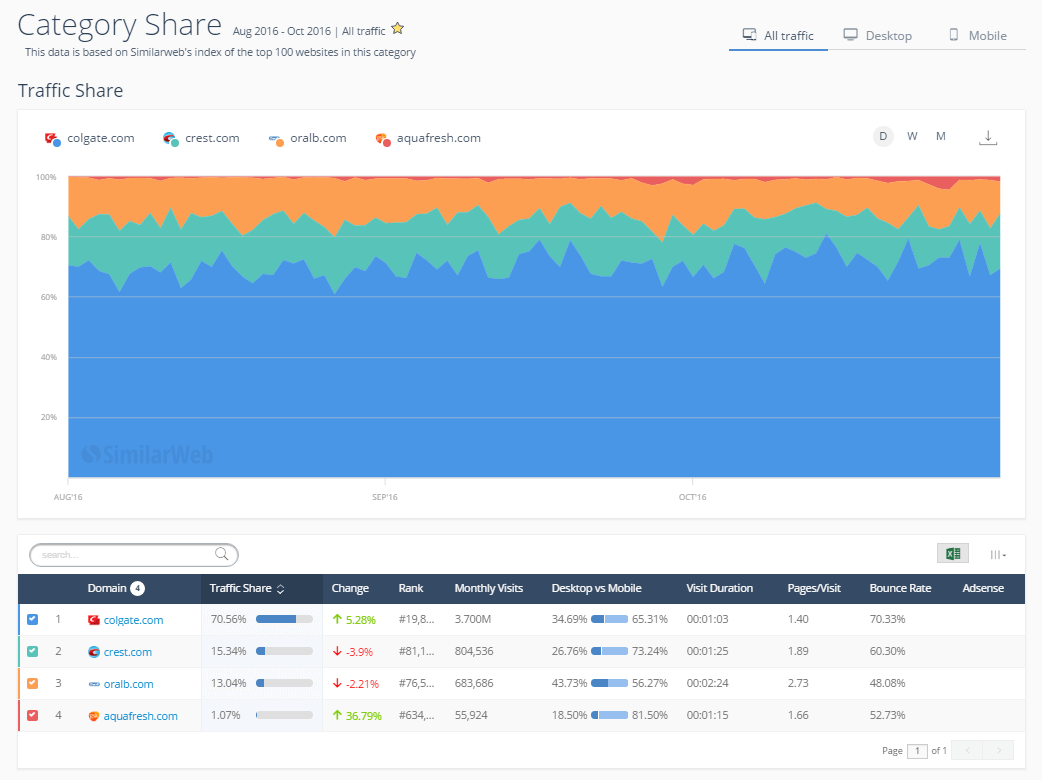 See which players are gaining or losing market share over time in your clients' industry. Identify swings in traffic share within the category due to real events that impact the web.