 Analyst
Digital market intelligence for business research
Make strategic decisions based on deep market and competitive analytics
Benefits
Map your Competitive Landscape
Analyze the digital traffic market share, growth rate & engagement metrics of any website or app
Discover Emerging Players
Spot new competitors based on spikes in traffic volume, keyword share, traffic sources and brand presence
Support your Market Expansion
Create a country go to market or international M&A strategy by accessing our analytics across geographies
Identify & Predict Trends
Identify industry growth, consolidation, share gains and more based on category overviews and leader behavior
Evaluate Marketing Spend & ROI
Gain insight into competitors' marketing strategies & online activities to optimize your own campaigns
Capabilities
Industry Analysis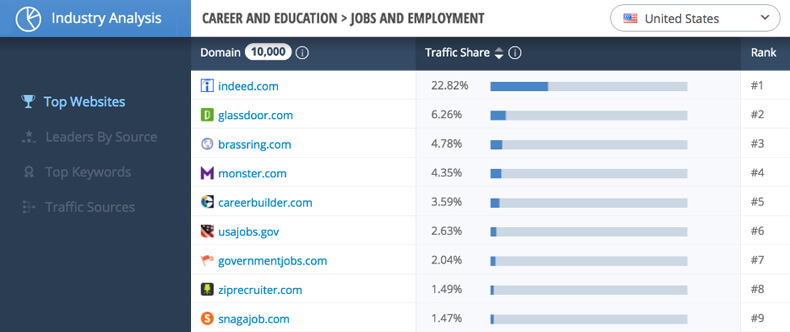 Industry Analysis reveals an industry's online landscape, including its leaders, traffic sources, engagement rates and trends over time. Use it to learn about your market and industry.
Website Analysis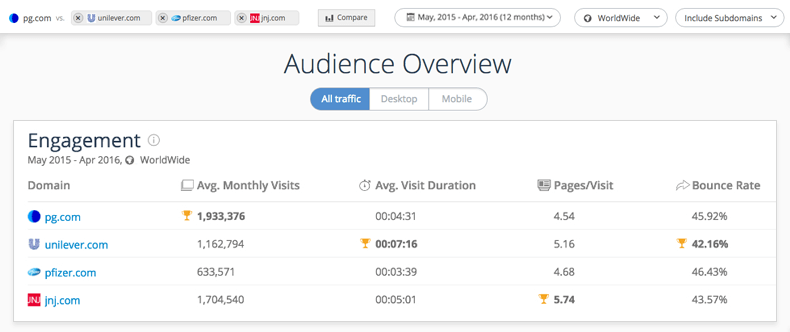 Website Analysis tracks traffic volume, engagement, geographic distribution and audience interests on desktop and mobile. Use this to analyze competitors or potential partners.
Geographic Distribution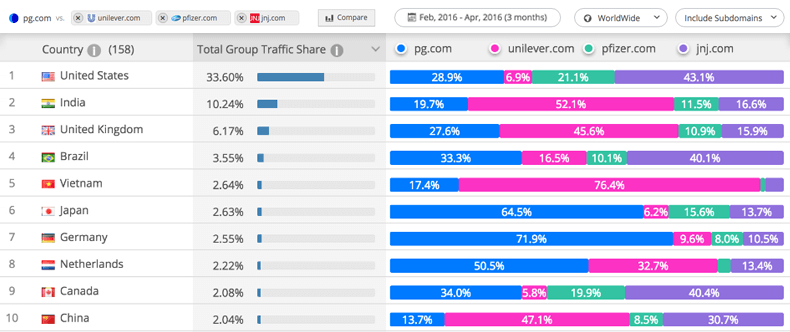 Geographic Distribution reveals how any given website performs in each country. Benchmark against competitors to assess market share and global reach.
App Analysis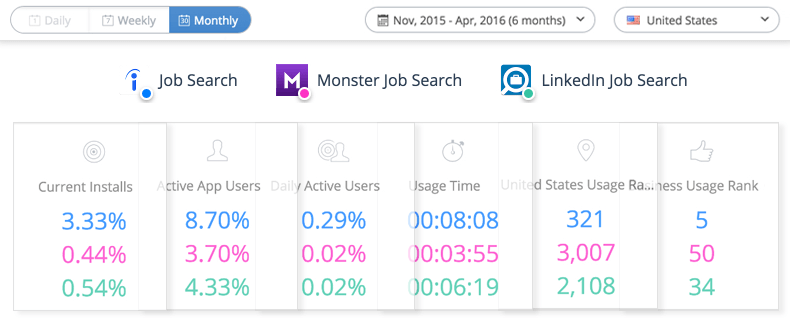 App Analysis provides rank, traffic and engagement data for any app, allowing you to benchmark yourself and to identify and qualify emerging players.
Historical Data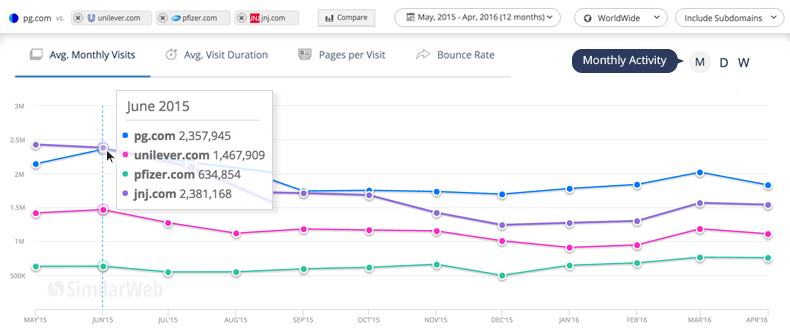 View Desktop or Mobile data for the last 28 days or going back up to 36 months, to help you run period-over-period analyses or growth and trend predictions.