 Biz Dev
Generate new business with comprehensive market intelligence
Use competitive and market analytics to find and qualify leads
Benefits
Generate New Leads
Create lists of highly targeted quality leads by analyzing competitors and your entire industry
Qualify Leads Efficiently
Quickly assess and prioritize leads by analyzing their market share, acquisition strategy and growth in any country
Impress prospects
Discover a company's entire digital strategy to help pitch effectively and close more deals
Don't Miss a Beat
Use up-to-date and historical data to reveal trends and today's rising stars, so you can act before your competitors
Capabilities
Industry Leaders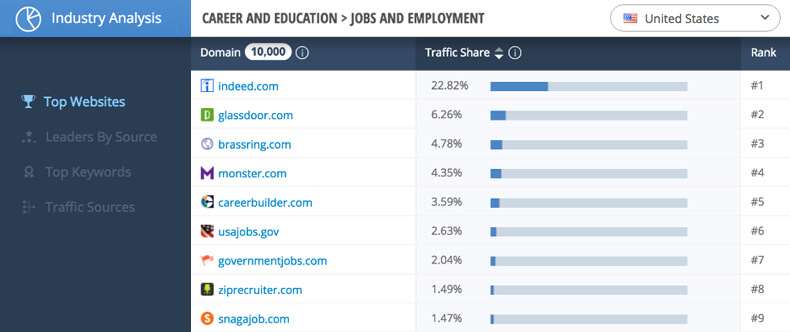 Leaders by Source shows sites that receive the most traffic in their industry from specific traffic sources. Use this to discover potential leads and qualify them.
Keyword Competitors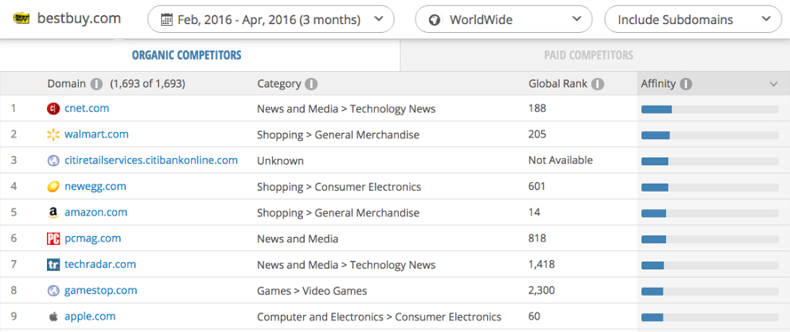 Keyword Competitors reveals sites that compete for the same keywords. Use this to find potential leads, get to know prospects, or discover competitors.
Popular Pages
Popular Pages reveals the most visited pages and categories in any website. Use this to reveal client lists of your B2B competitors, or to better understand prospects.
Website Overview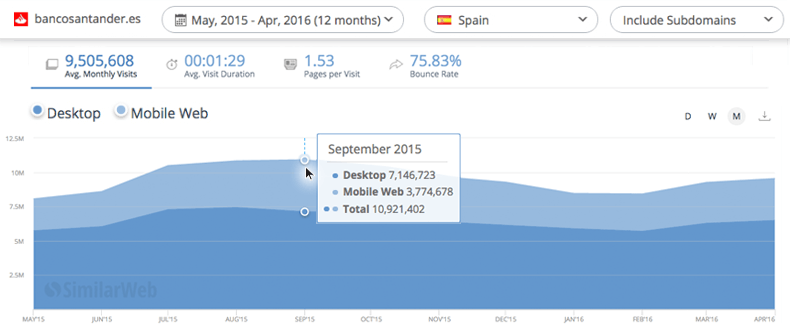 The Website Audience Overview reveals the traffic volume and engagement rates on a given site, offering important metrics to assess and qualify leads.
App Leaderboard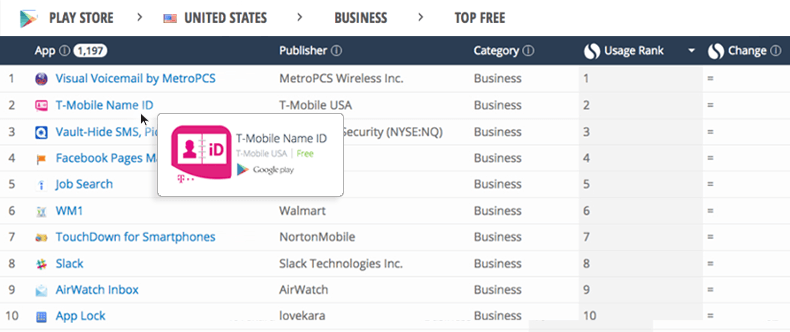 App Leaderboard reveals the leading apps in every country and category. Use this to discover and qualify leads in the app arena.
Country Filters
SimilarWeb offers data for 60+ countries and 15+ US States, allowing you to find and qualify leads in local and global markets.