 Content Marketing
Build Effective Content Marketing Strategies
Use competitive and market intelligence to better engage with your target audiences
Benefits
Create Viral Content
Generate in-demand content based on the most viewed articles and topics from competitor sites.
Expand your Reach
Discover the top channels that send traffic to industry leaders & adjust your distribution strategy to grow your reach.
Dominate Search Results
Ensure relevant audiences discover your content by targeting terms that already send traffic to successful competitors.
Build Credibility
Earn links by discovering authority sites that are likely to find your content relevant for their visitors.
Plan and Stay Ahead
Reveal rising, decreasing and recurring content trends before your competitors by using up-to-date and historical data.
Find Optimal Social Channels
Identify which social channels and content items send the most traffic to competitors and your entire industry.
Capabilities
Keyword Analysis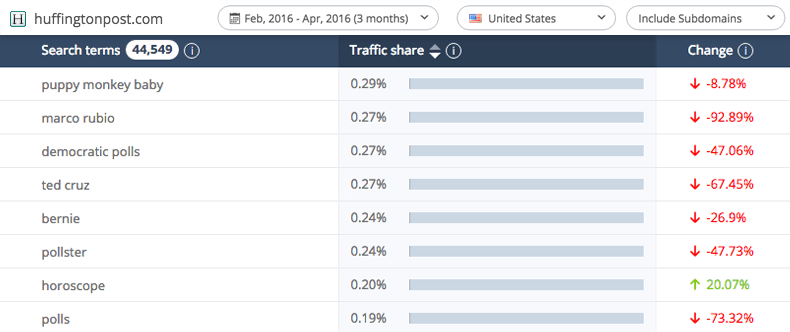 Keyword Analysis shows all referring keywords to a given site. Use this to discover popular and trending topics to include in your content strategy.
Popular Pages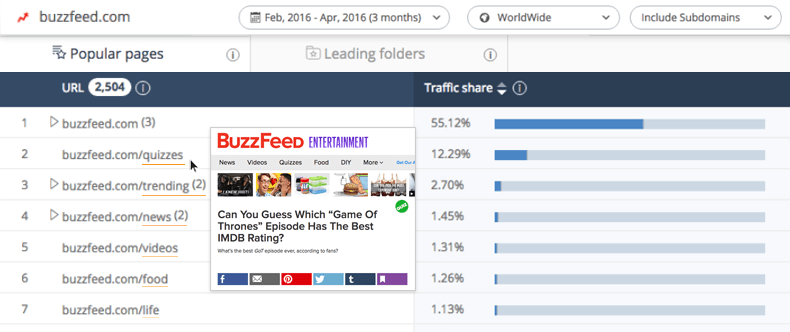 Popular Pages offers an inside view into the most visited pages and categories on competitors' sites. Use this to reveal successful content strategies and trending topics.
Referral Analysis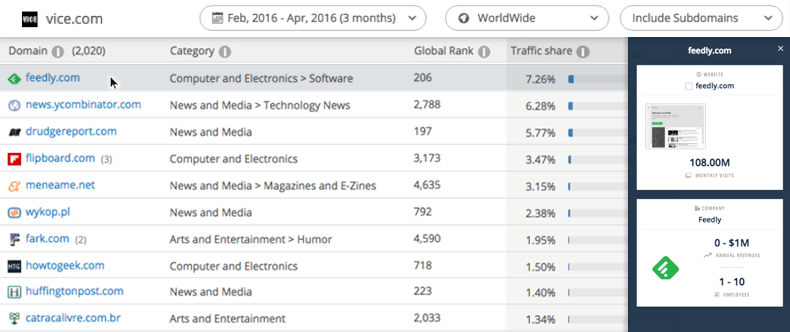 Referrals Analysis shows domains that sent traffic to a site from desktop or mobile. Use this to analyze competitors or successful publishers, and discover potential content partners.
Website Analysis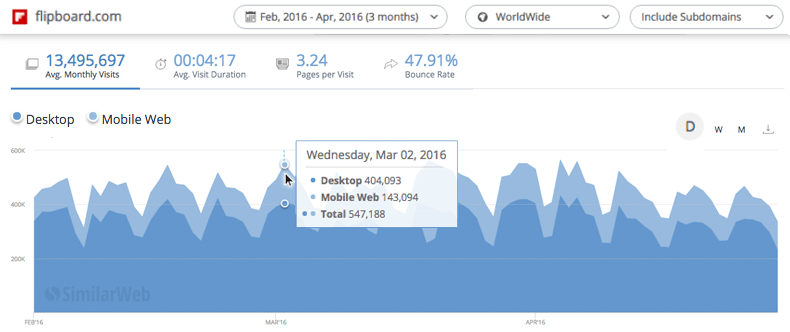 Website Analysis reveals the traffic sources, visits and engagements rates of any site. Use this to qualify potential content partners or publishers.
Audience Interests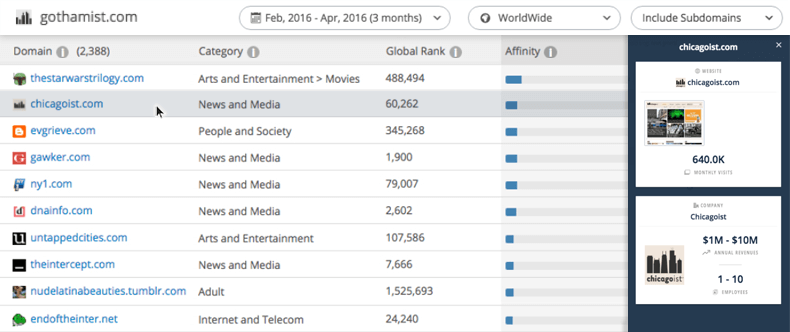 Audience Interests reveals which sites users typically visit before and after your site or a competitor's. Use this insight to create content around their interests.
Social Traffic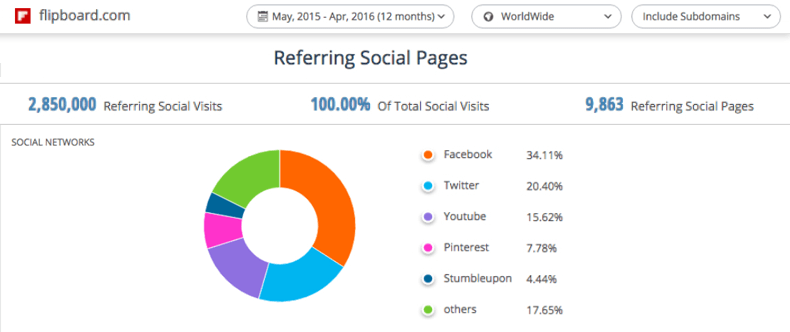 Social Traffic Analysis offers insight into the social activity of your competitors. Use this to discover the most relevant social platforms and identify viral content items.